citrus drenched salmon skewers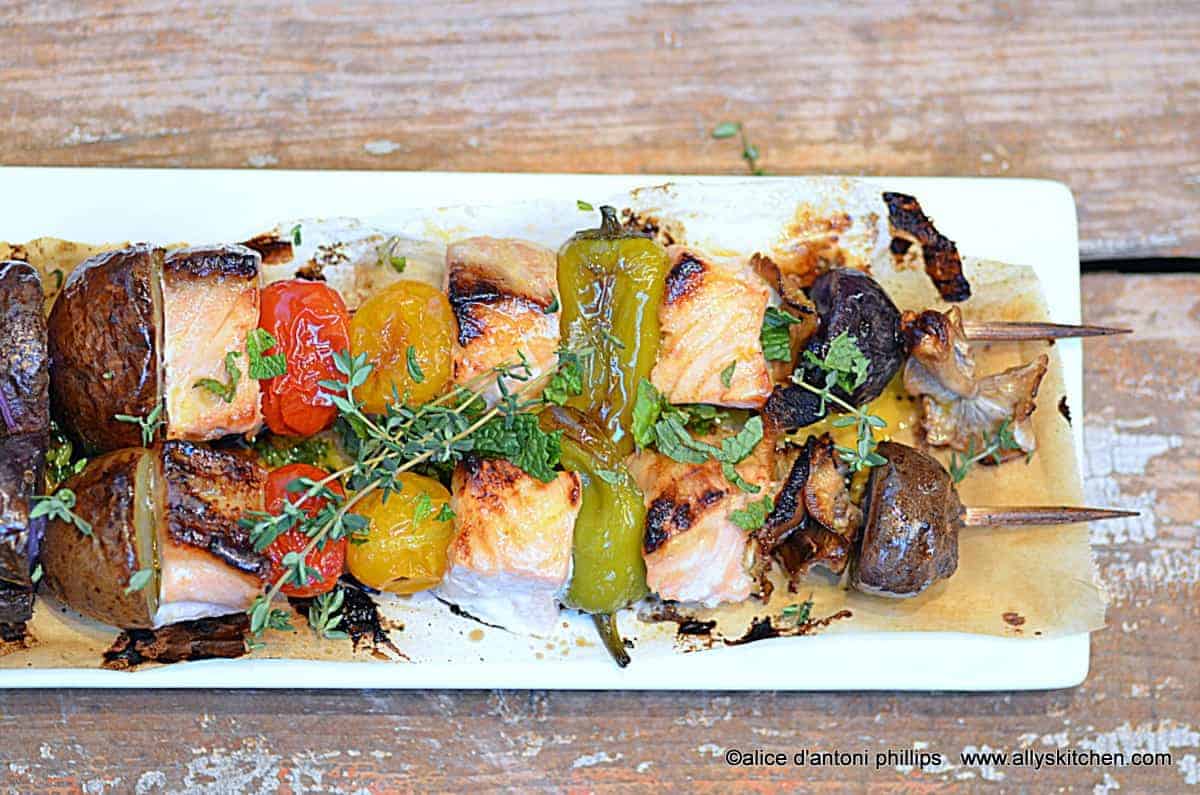 This is the kind of meal you could put together the day before, cover tightly then cook when you come home from work, are dog tired, don't want to eat take out, yearn for something healthy~~you just pop these skewers on the cookie sheet then cook in not time at all in your oven!
Healthy and nutritious eating just takes a tad bit of planning, but the planning you do an the 'time' you spend saves you immeasurable time and ensures great benefits in the outcome. Another great thing about these skewers is that once they're cook, if you don't eat them all, then just refrigerate, and you have them for another meal~~yes, cold or warmed, your choice. You can add a bed of greens, like a salad, maybe crumble some goat or feta cheese and a balsamic, and, believe me, you will simply be cra cra happy!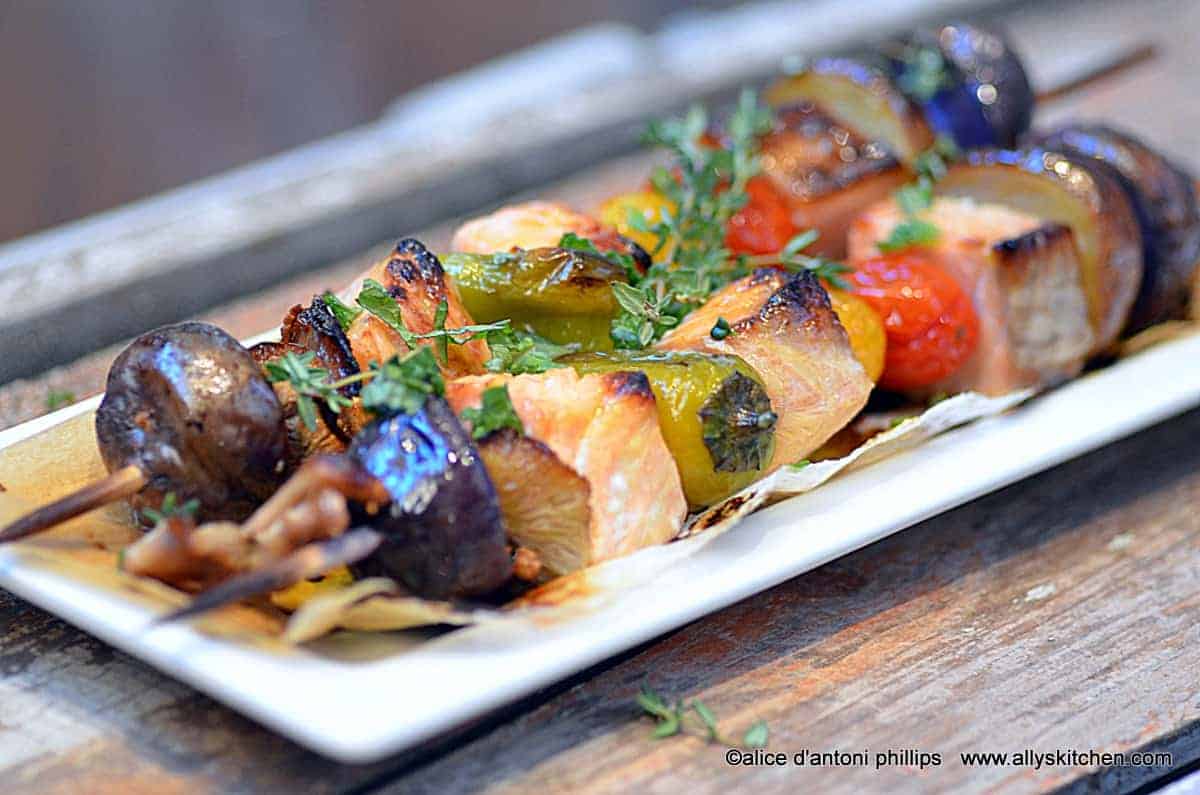 Serves: 4
Preheat oven to 400
What you need:
6-8 skewers (10" presoaked in water)
1 lb. thick salmon (no skin), cut in about 18-21 1" cubes
½ cup pineapple juice
½ cup orange juice
1 lemon (juice), divided
1 lime (juice)
1 ½ tsp. sea salt (divided)
Assorted Veggies for the skewer (your choice)—I used:
12 Small Purple & Red Potatoes (washed, sliced in halves and microwaved on high for 4 minutes to pre-cook)
12-14 Small whole sweet peppers
12-14 Mushrooms
12-14 Cherry tomatoes (red and yellow)
Cooking spray (canola or olive oil)
½ cup extra virgin olive oil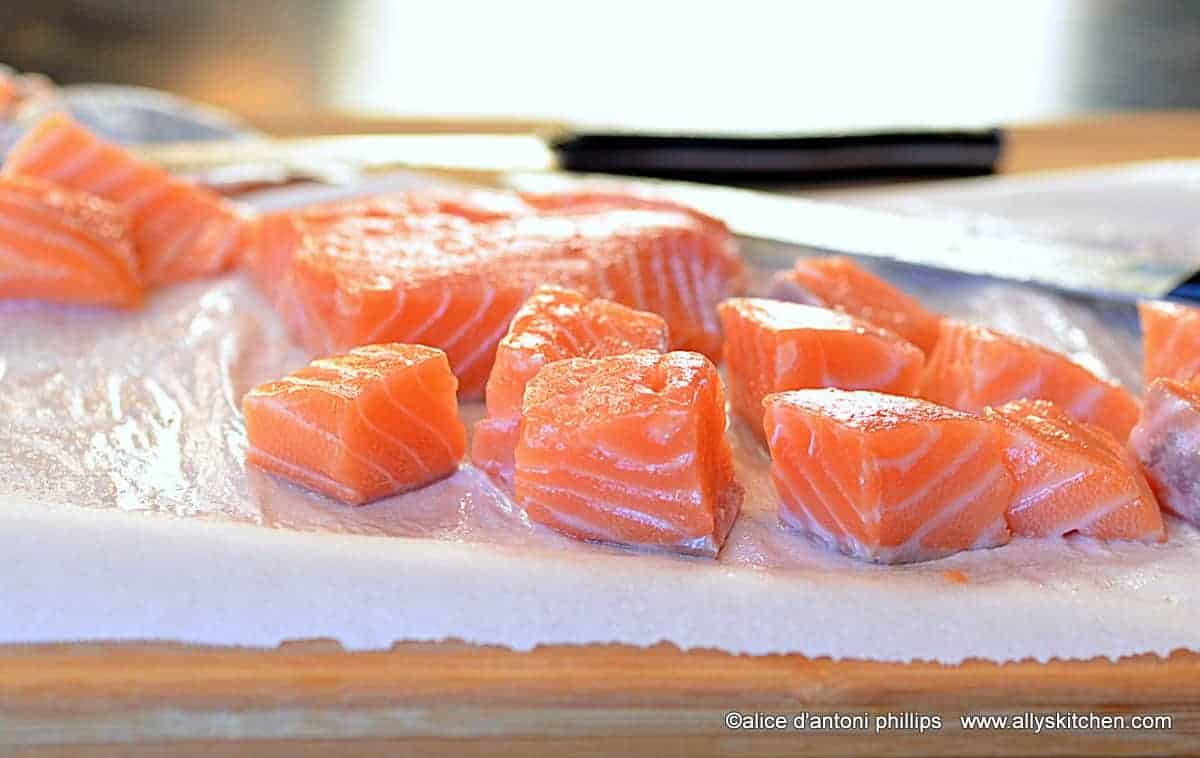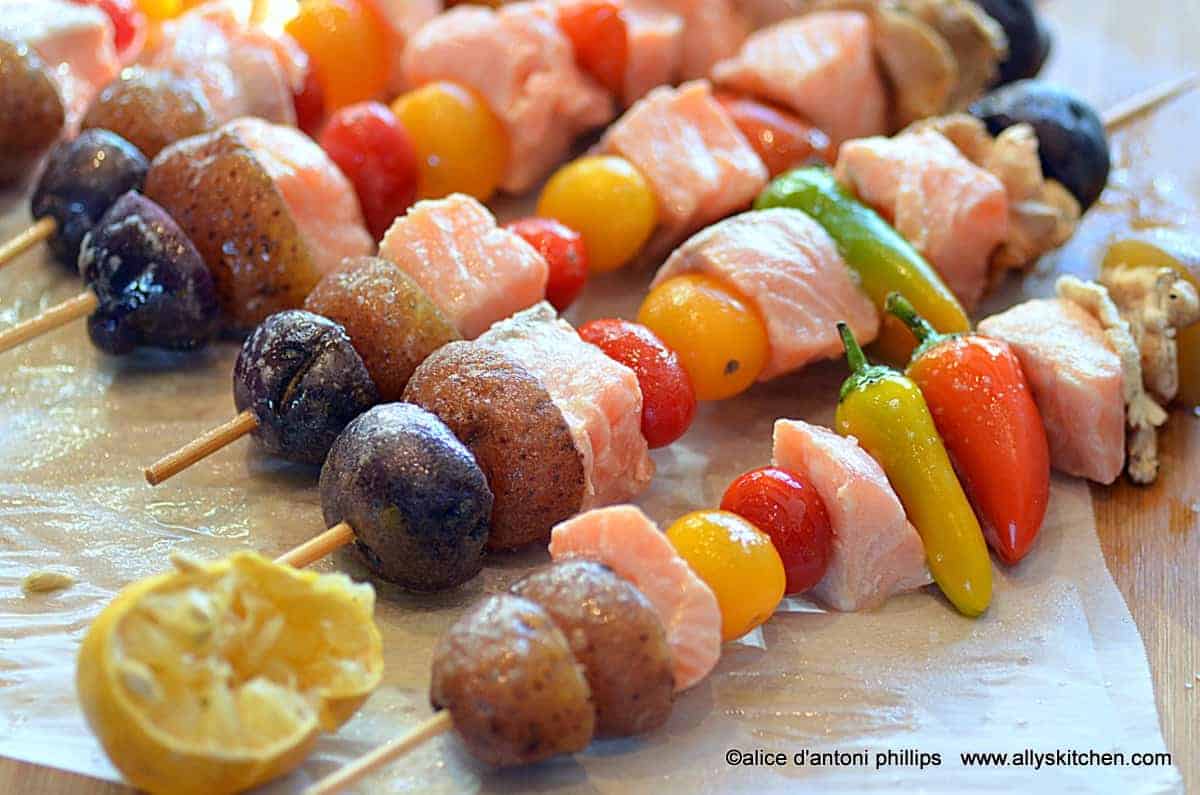 What you do:
Combine the pineapple juice, orange juice, juice of half the lemon, juice of the lime and 1 teaspoon of salt in a bowl. Put the salmon cubes in this liquid, cover and refrigerate for at least 30 minutes or longer.
Meanwhile, assemble your veggies for skewering. Skewer the meat and veggies in whatever sequence you like. Put on a parchment paper covered cookie sheet. Coat all sides of each skewer with cooking spray. Sprinkle on the remaining salt and squeeze on the juice of the remaining lemon.
Cover loosely with foil (or another same size cookie sheet) and put in a preheated 400 oven for 15 minutes. Remove foil, turn to broil (the cookie sheet should be at least 10" from the broiler) and cook another 5-6 minutes just to get some charring…keep an eye on them!
Remove from the oven, recover with the foil and let them rest about 5 minutes before serving.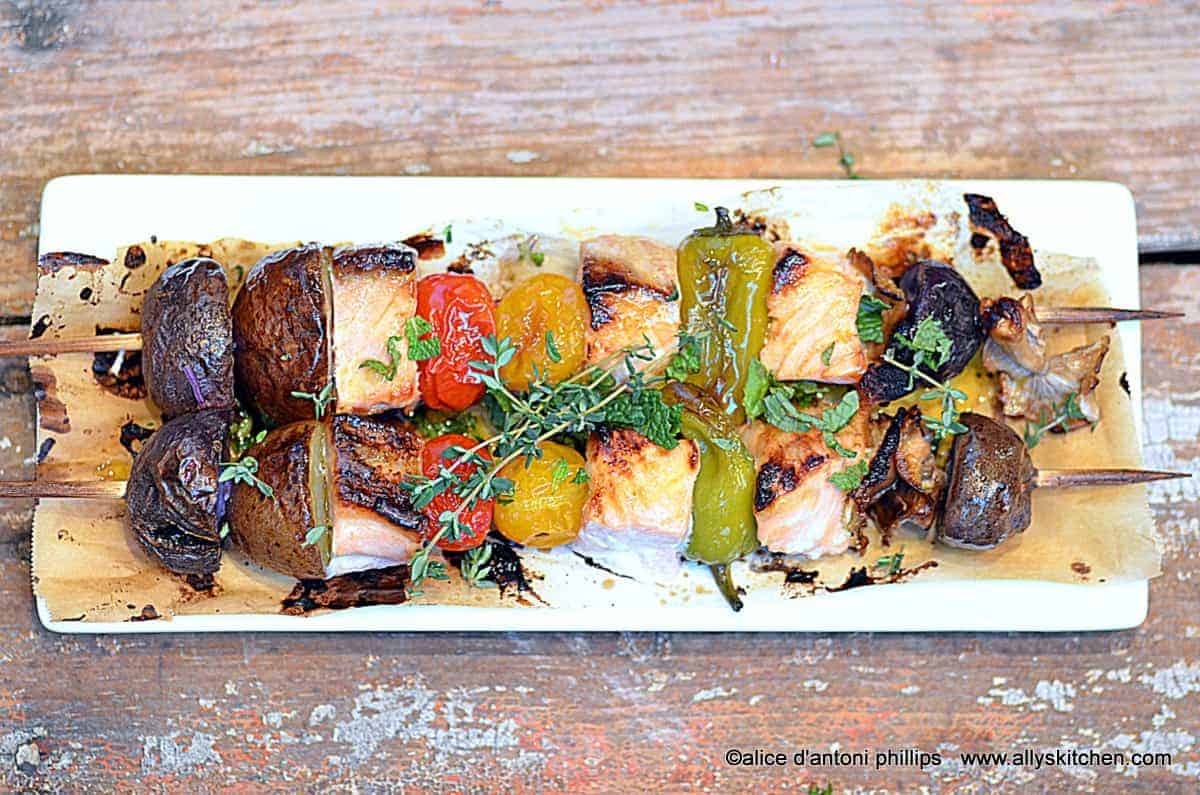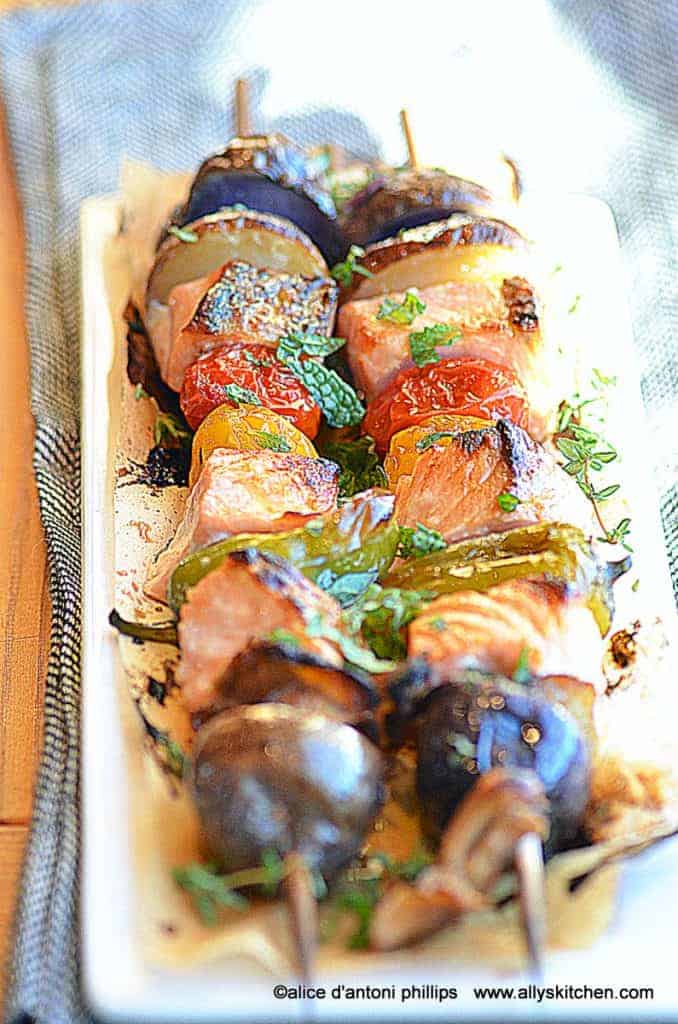 ©alice d'antoni phillips www.allyskitchen.com