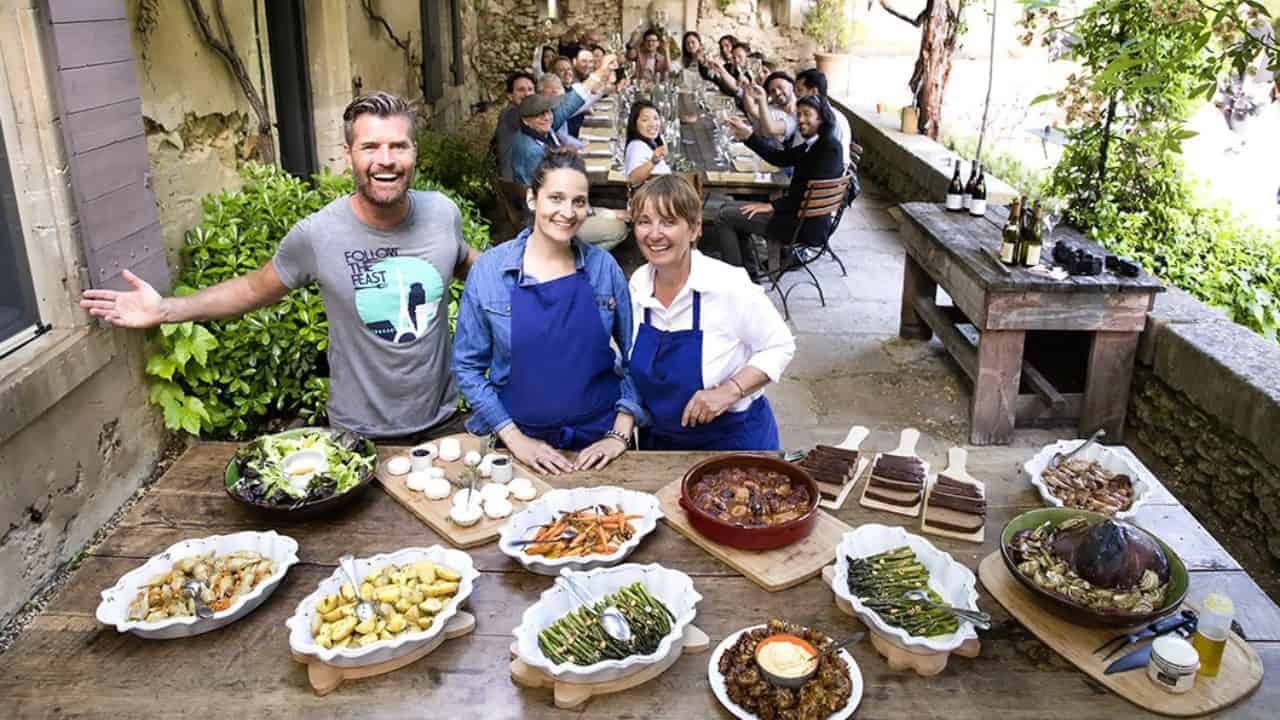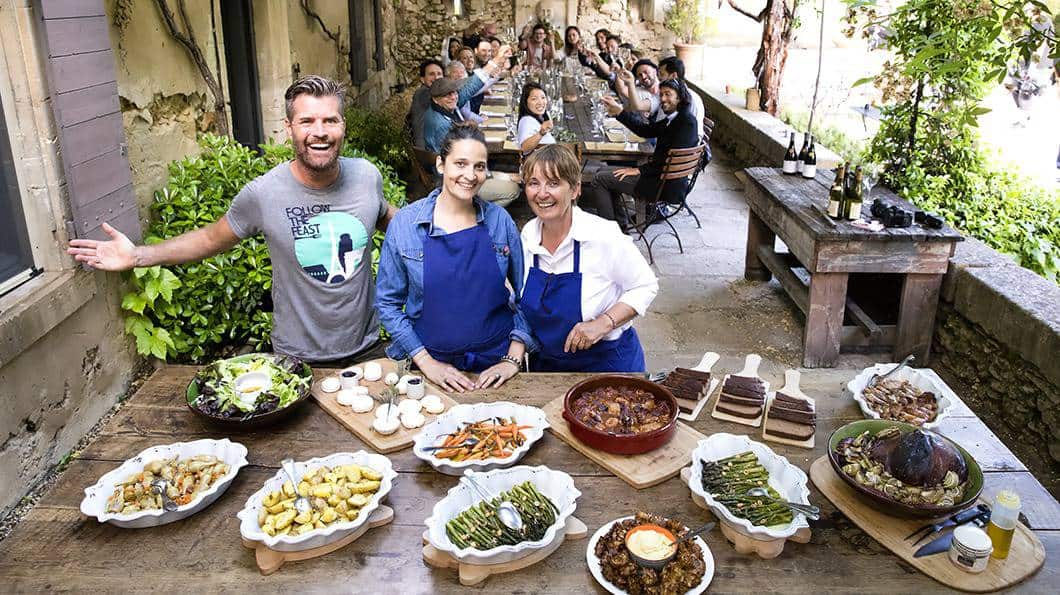 This is a short post. But, I just had to share my excitement with you! More to come once I'm in the throes of this stunning event! Yes, I have a seat at the feast, the Emmy-award nominated PBS television program and co-hosted by Fine Cooking, the Moveable Feast. Now in its fifth season, each episode takes you to a to die for location where you meet new friends, not a lot but just a select few who've gotten their seats, and you feast on foods prepared by the best chefs around the world. And, topping this whole experience off? I get to share it with some of my delicious foodie peeps from True Aussie Beef and Lamb!
As PBS describes this show, "…catch the spirit of pop-up cooking events with Moveable Feast with Fine Cooking, produced by WGBH and Fine Cooking magazine and hosted by Pete Evans, Australia's top celebrity chef, making his American TV debut. A new 13-epsiode series coming this fall, Moveable Feast with Fine Cooking takes viewers on a culinary journey where our talented host teams up with the country's most innovative chefs and food artisans to cook up a storm. Join Pete as he travels America in this fast-paced adventure to create spontaneous, delicious feasts in beautiful settings for friends and family that will inspire home cooks everywhere."
Yes, as a home cook, I'm going to be ultra inspired. Why? Well, besides loving to cook, I absolutely adore entertaining and gathering friends and family around my big tables, yes, that all have names. Mela is the harvest table and she seats about 16 to 18. Kate, the beautiful farm table whose base is two old Singer sewing machine cases, seats 10 to 12. Both are made from reclaimed 100+ year old barnwood from old farms in North and South Carolina. Both of these 'girls' are exquisitely fabulous for gathering 'round and making memories. Not just any kind of memory, but memories that create in your spirit and soul a yearning for this slow and beautiful way of life that sometimes seems like a relic in today's crazy fast paced world!
I'll be traveling to NYC the end of May to film this episode for Season 5, and I have no idea what to expect other than great food, new friends, an exhilaratingly crazy good time and that 'pinch me…is this real' feeling that only dreams are made of! We'll be gathered at the Landmarc Restaurant in Tribeca and home to the well-known and talented chef, Marc Murphy. You'll recognize him as a judge on the popular Food Network show, Chopped!
Interestingly, the Moveable Feast can be associated from decades ago and with none other than Ernest Hemingway in his novel, A Moveable Feast. He describes his apprenticeship as a young man moving from pillar to post as he was searching to become the great writer and storyteller he came to be. Wikipedia describes, "The memoir consists of various personal accounts, observations, and stories by Hemingway. He provides specific addresses of apartments, bars, cafes, and hotels — many of which can still be found in Paris today. Among other notable persons, people featured in the book include: Sylvia Beach, Hilaire Belloc, Aleister Crowley, John Dos Passos, F. Scott and Zelda Fitzgerald, Ford Madox Ford, James Joyce, Wyndham Lewis, Pascin, Ezra Pound, Evan Shipman, Gertrude Stein, Alice B. Toklas and Hermann von Wedderkop." Oh, you can only imagine, the conversations, the tables, the drinks, the people and the memories. This memoir was published after Hemingway's death by his fourth wife and widow, Mary.
If you haven't watched 'Moveable Feast', then catch some teasers at the Fine Cooking website! You're sure to get hooked! Now, y'all know that my tagline here at Ally's Kitchen is 'dreams have no expiration date' and this is yet another validation, one that was on my bucket list and a 'dream', that has now come to fruition. I'll letcha know the air date of the episode I'll be in. And, always remember, keep dreaming! xoxo ~ally