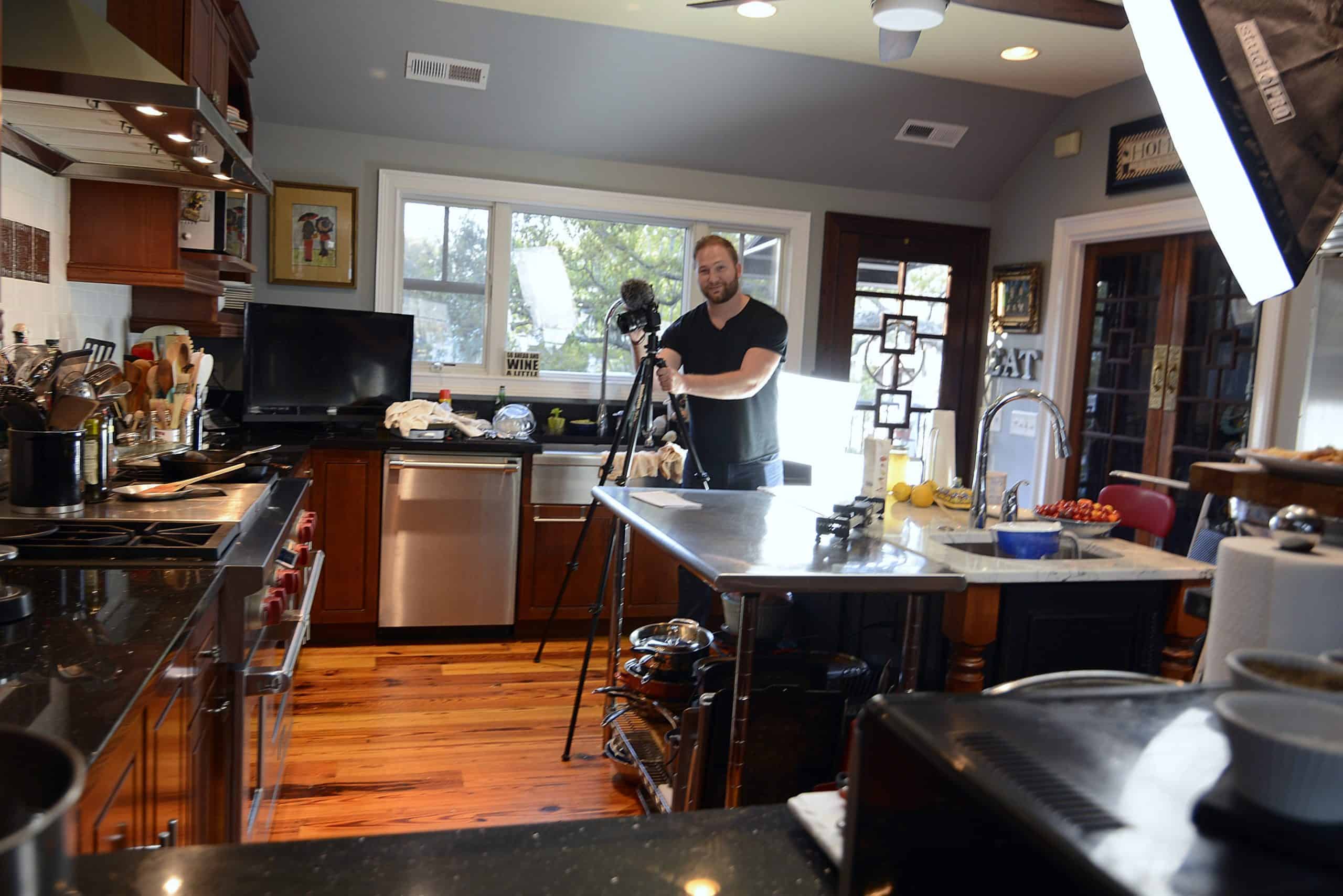 I'm West Virginia born, bred and reared. And, dang proud of it! One thing about growing up in the coal fields of Appalachia where there was no "silver spoon" in my mouth nor that of my three siblings was that we learned early on how to eat healthy, how to be thrifty, resourceful and how to respect the environment and live a sustainable existence. Yep, this was our world way before it became trendy and fashionable. Concepts like 'farm to table', well, that was our life during the summer seasons when Mom would plant a big garden and canning season would commence. The dank damp basement of our postage stamp sized house would have shelves lined with canned goods, green beans, tomatoes, chow chow, and more. I took it for granted! During the cold dreary snowy winter, we kids would eat like kings and queens on fresh healthy food.
I was always in the kitchen with Mom cooking and when she'd ask for a can of greens beans, I'd head to the basement. I'd walk down those steep wood steps as I was helping Mom with dinner and now I look back, and it was really like  'grocery' shopping at Trader Joes or Fresh Market. Of course, I didn't know that then. I thought it was just a dingy ol' basement and I longed for the 'fancy' stuff I'd see on ads on our black and white rabbit eared television!
Now, as an adult, I'm so glad that I grew up in this less than grand opportunity location. I realize now that it had the best opportunities out there. The opportunity to dream and becomes anything you wanted to be. And, my siblings and I had the opportunity to build a food and eating foundation based on healthy consumption and economic thriftiness. That brings me to 'one bird three meals'! Yes, this post is about stretching, saving and making a simple roasted chicken transform into totally different meals. With some simple planning and a little preparation, you'll see that you can eat homemade without slaving in the kitchen for hours. Enjoy the extravaganza, and if you start sprouting 'pin feathers', no problem! Just pluck them out!!
xoxo ~peace~ ally
PS…This cutie pie, Kurt (whom I've known since he was a kid!), from Epoch Visuals spent the entire day with me filming easy quick dishes. And, guess what his favorite was of the bird?? The Sunday Dinner and the BBQ'd legs and wings! He licked his platter clean! He said those were the best mashed potatoes he'd ever eaten! Thanks, Kurt!! You rock!
Sunday Chicken Dinner
Preheat oven to 400
Easy Roasted Chicken 
4 1/2 to 5 lb. whole organic chicken
l large lemon, cut in 6 wedges
6 Tbl. butter, salted
2 tsp. sea salt
2 tsp. No-Salt Seasoning Mixture
2 Tbl. olive oil
 Remove any gizzards, livers, neck from cavity. Rinse (inside and outside) and pat dry the bird.
Put one teaspoon salt, one teaspoon seasoning mixture, and four lemon wedges into the cavity of the bird. Put the remaining two lemon wedges along the leg creases. Put four tablespoons of butter inside the bird and two in the leg creases.
Use cooking twine to tie the legs and secure the wings. Place in a stock pot. Drizzle the bird with the olive oil and sprinkle with the remaining salt and seasoning mixture. Add one cup of water around the bird.
Cover pot with doubled foil and a lid. Roast in a preheated 400 oven for one hour and 30 minutes or until the bird has an internal temperature of 165+.
Remove and let the bird cool then take out of the pot and carve. Save the broth to a canning jar and refrigerate.
Carve roasted chicken breast slices from a rotisserie chicken and serve with your favorite sides!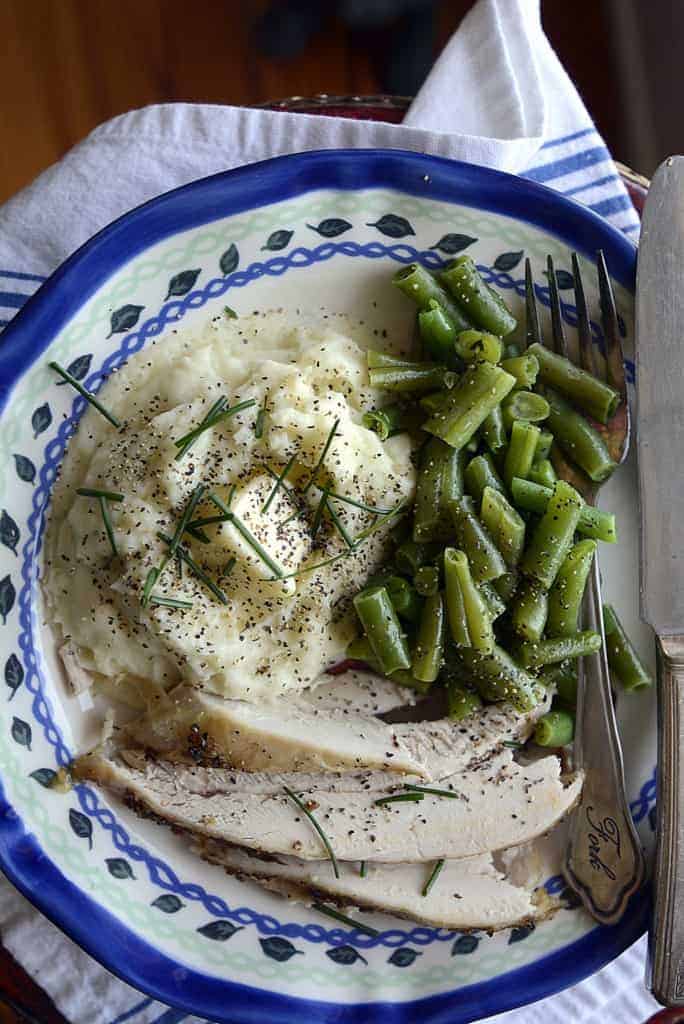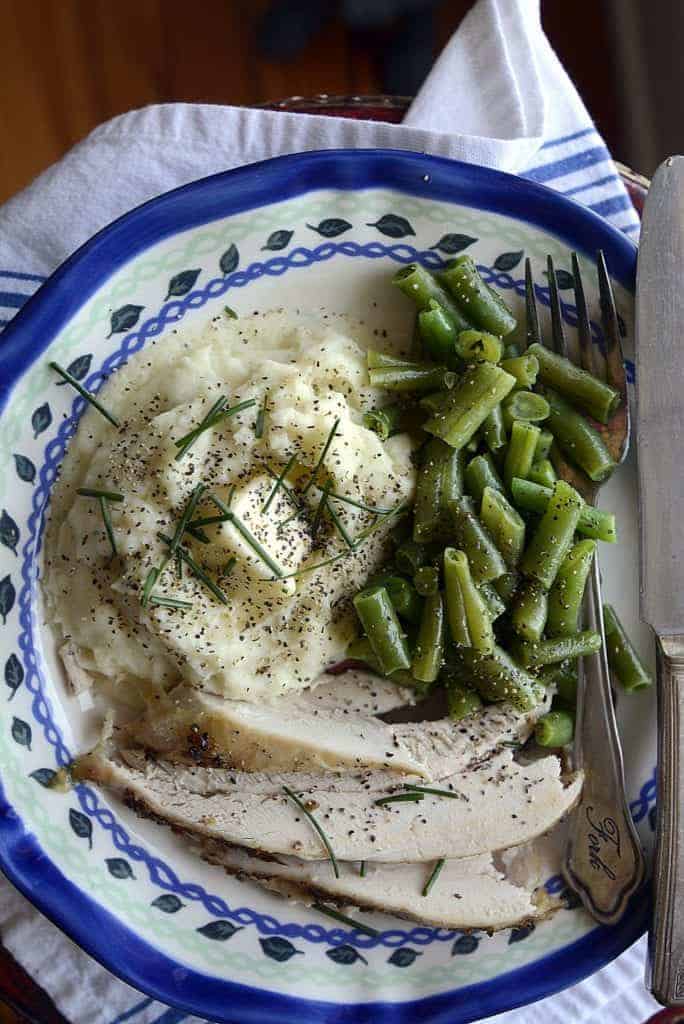 Chicken Pot Pie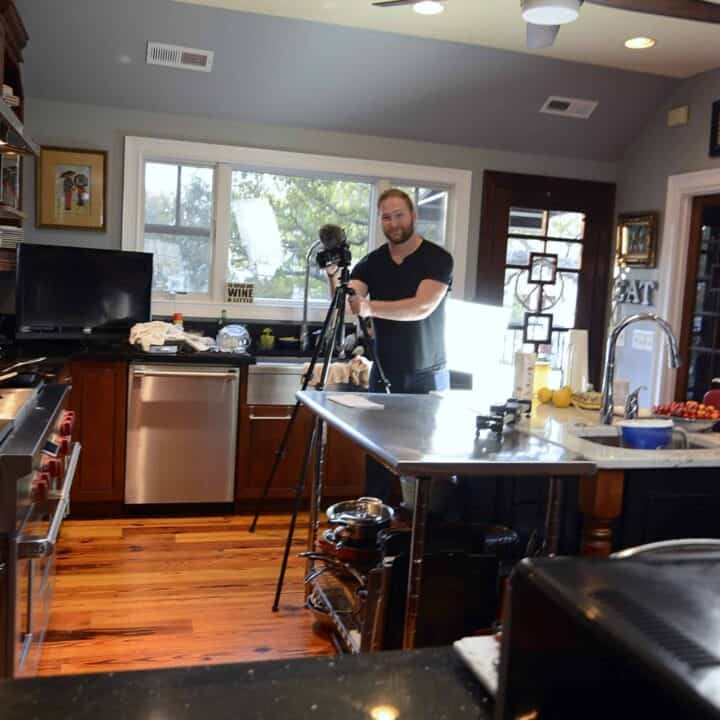 chicken pot pie
Ingredients
Preheat oven to 375
2-3 cups chicken, shredded and in pieces
1 bag (16 oz.) vegetables, previously frozen
1 (12 oz.) box organic cream of chicken soup
3 (3 x 9") puff pastry pieces, thawed and almost room temperature
1 egg white
Salt and Pepper to taste
Instructions
Coat a 9 x 9 casserole dish with cooking spray.
Put the vegetables in the bottom of the dish. Add the chicken. Dollop the chicken soup on the chicken and spread. Salt and pepper to taste.
Place the puff pastry on top and tuck the sides in all around the dish. Use a pastry brush and coat the top of the pastry with egg while.
Bake in a preheated 375 oven for about 32-35 minutes.
Remove and let cool about 10 minutes then serve.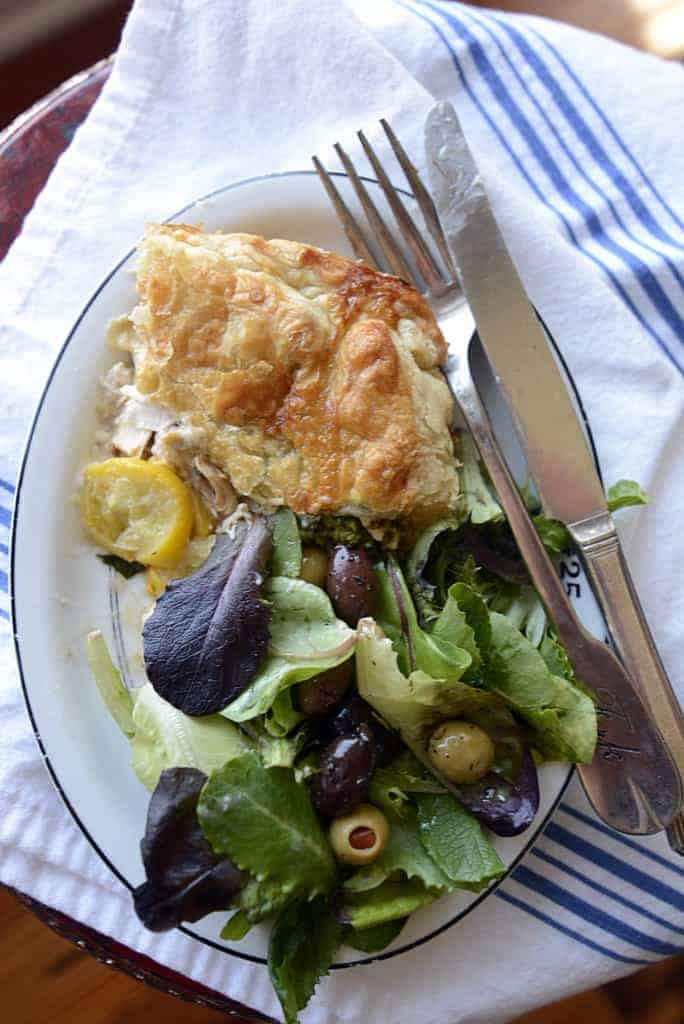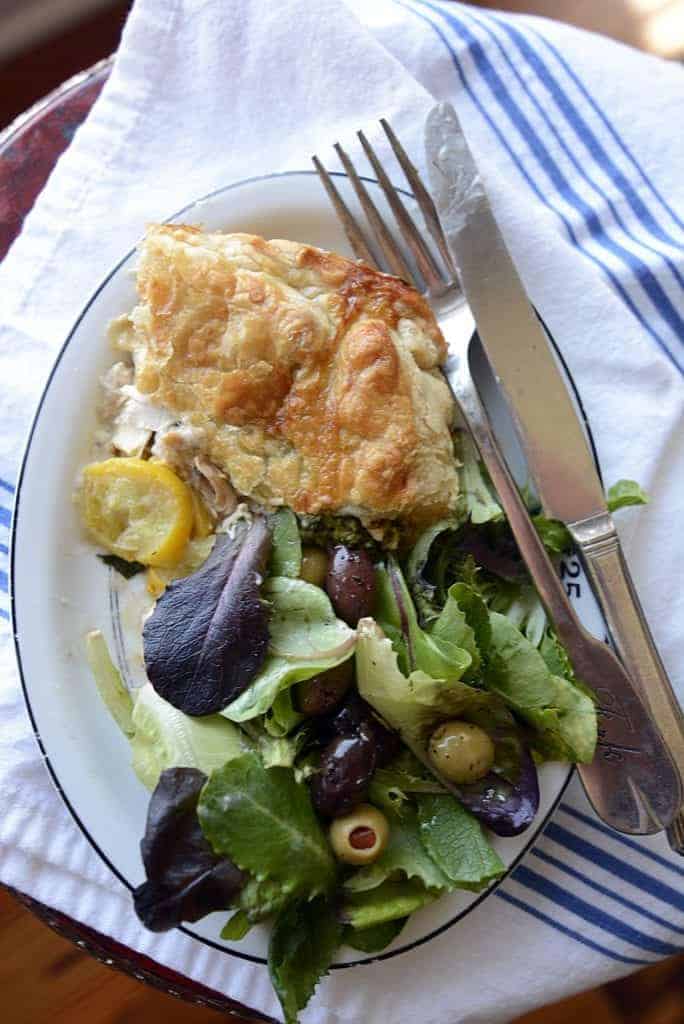 Chicken Stock
Put the carcass and remains of the cooked chicken in a stock pot and cover with five to six cups of water (cover the carcass).
Add one half cup each of large diced sweet onions, carrots, celery, and a bouquet bundles of fresh parsley and thyme.
Cover the pot. Turn heat to Bring to a boil and cook about 15 minutes. Turn heat to low and cook another about 30 minutes. Remove. Cool.
Strain chicken stock into a large canning jar or jar(s). Discard the remains. Refrigerate the chicken stock.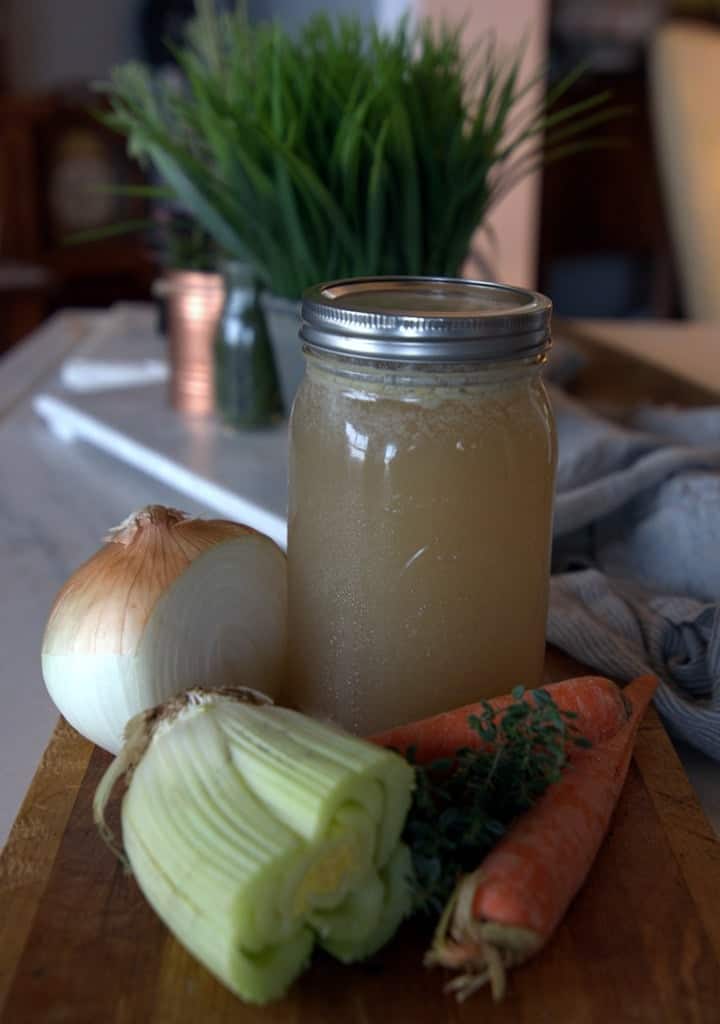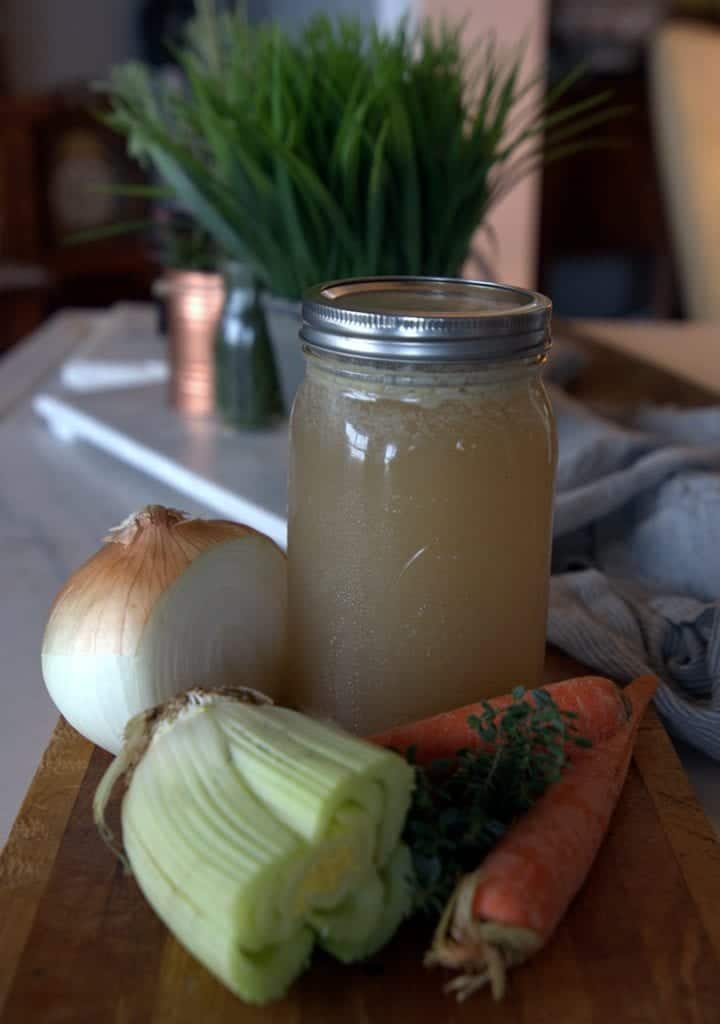 BONUS! BBQ Drum Sticks & Wings
Pull the legs and wings from the roasted chicken. Use a pastry brush and coat liberally with your favorite BBQ sauce.
Place in the baking pan. Sprinkle with coarse pepper.
Oven roast (preheated 375 degrees) for about 10-12 minutes.