when you think you can't, you do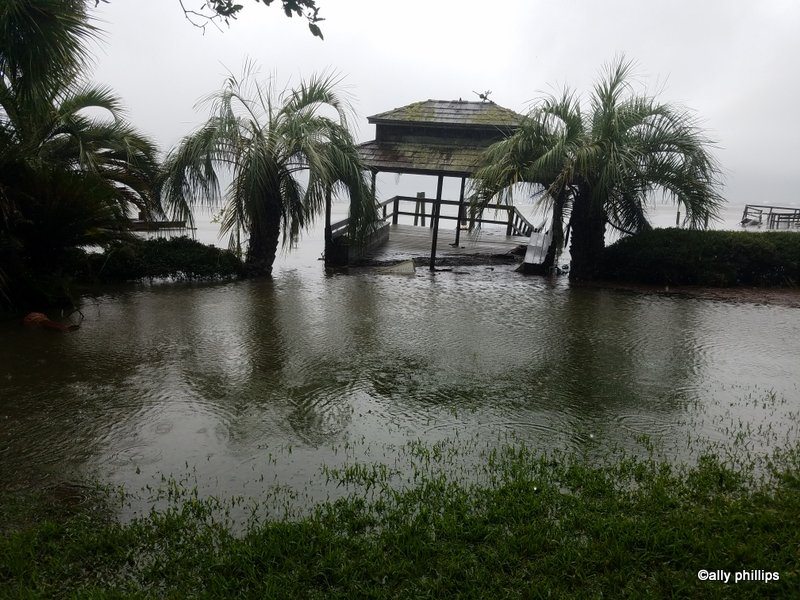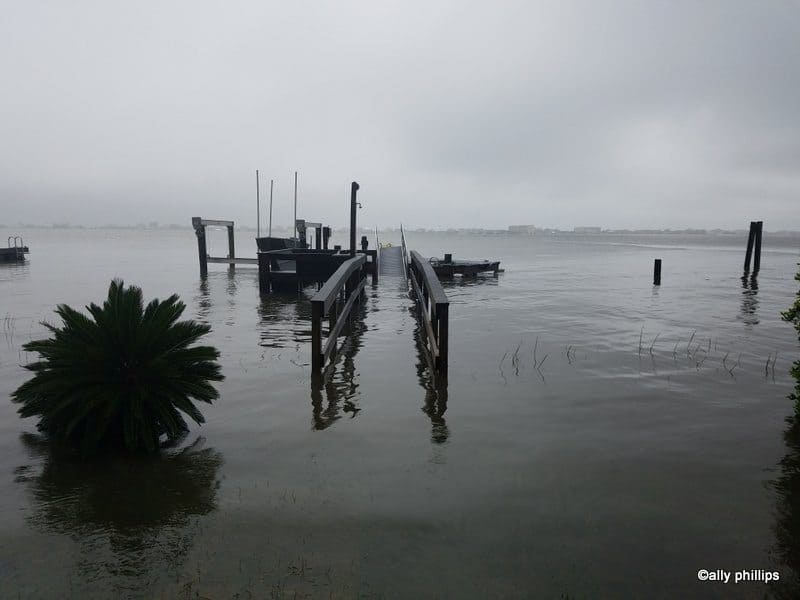 Sometimes you just have no idea how much you can dig down and draw from your inner self. Your back's against the wall. You're slapdab worn out. Every muscle in your body is aching. Doing yoga is even a chore. You just want to run to the nearest corner and hide. Yes, that's the time when you think you can't, but you do.
I'm looking back at my calendar from 23 September to this upcoming weekend of 22 October. About one month. About 30 days. I'm taking a big breath.  It's dizzying. My heart is kind of pounding just thinking of what's going to happen this weekend, but it's even more exhausting looking back over what has happened in the past about 25 days.
Yes, I'm been running on fumes. Pulling energy from gosh knows where. It's been a whirlwind of excitement, pressure, stress, hard work (yep, the kind where I'm lifting, tugging, pulling, pushing, moving and purTEE grunt labor). But, I can see the finish line and it is glorious!
This weekend October 22nd, my oldest son, Matthew, gets married. Yes, his first marriage. I called him my 'George Clooney' for years. This is monumental because Matthew is almost 40. He's my first born, a beautiful big baby boy who has brought so much joy and angst to my life. We're so much alike. I see me in him and those parts I don't like about myself, I know are reflected. But, there's more of the goodness in him that is so special. Kind. Generous. Stealthy loyal. A deep loving person. He's found the love of his life, Kristin.
For months I'd planned to have the rehearsal party in our side yard. We have a spectacular setting, Great Gatsby like, on the coastal waters of South Carolina. I'd had two spectacular tables built form 100+ year-old barnwood, 10 and 12 feet long. One I named 'Mela' which means 'gathering' in Sanskrit. The other named 'Kate' after my dear Mama. So much of the planning and preparation had been done. Rental of more outdoor furniture. Scheduling of a caterer. Arranging for music and entertainment. I'd been buying beautiful centerpieces, washtubs for wine, water and beer, and decor for months. Over a thousand dollars in wine I'd schlepped from Costco to a safe storage place in the ground level of my home along with everything else.
All of this changed on the weekend of 24 September. I'd hosted for my daughter-in-law a Beauty Counter party. She's now a consultant with the company, and, of course, I love the products and wanted to help with her newly forged adventure. I love when people become entrepreneurs. It's a lot of work, and help from family and friends is essential. I know that because I'm a consummate entrepreneur.  The party was a resounding success. Lots of good food, wine, women learning about the products and purchasing new things. The next day, Sunday, I was off on an unexpected adventure. One that I had no idea of what it would bring.
I flew to L.A. and for the next nearly ten days I was immersed in a food contest with Hallmark Channel's Home & Family TV show. During this intense time I was moved four times from hotel to hotel. There was total exhilaration and abject exhaustion. From remembering every single little detail of my recipes to being under the lights and cameras and competing on the show. It was a once-in-a-lifetime experience! AND, during that time, my amazing husband, Matthew and his brother, Andrew, made a command decision. They knew that Mom would be pushing it to host the rehearsal party, so the three of them totally reorganized and re-planned the party to a local restaurant. Honestly, I was hugely relieved. I felt like weights of cinder blocks had been lifted from my shoulders!
I returned home around midnight on Tuesday, 4 September. The next morning I awoke at 6 am. Another curve ball was on our path. Hurricane Matthew. It was a doozey. A category 4 that had devastated Haiti. He was heading for the East coast of the US. Specifically, somewhere between Jacksonville, FL and the Outer Banks of NC.
Readying for a hurricane isn't easy when you live on the coast and on the water. I'm not complaining. I've done it lots of times. But, it's always several days of huge preparation. From sandbags to moving everything that existed on all of our decks, breezeways, patios and yard, we had to tie it down, move it in the house, and be sure it didn't become a flying projectile. Mela, my beloved table weighing in at about 400 pounds, was turned upside down in the yard. I prayed that she wouldn't wash away. Yes, those cases and cases of wine on the ground level living area and all the decor I'd been accumulating had to be moved lest it would be damaged by water if it came into the house. We packed the valuables, including the dress I'd bought for the wedding, in a couple of pieces of luggage. Some clothes for a few days. And, we went to Matthew and Kristin's house.
On Saturday Matthew hit smack dab almost on us. It was probably the worst storm I'd seen since Hurricane Hugo which decimated our coast. White watercap waves were lapping over our docks. He was hitting at almost perfect high tide making it even more destructive. Yes, like the movie, 'The Perfect Storm.' The back winds of the hurricane were even more forceful and damaging than the first part. Clocking in at 80+ miles per hour, massive trees were uprooted, debris was flying, our docks, two of them, started breaking apart and water began breaching the inside of our home on the ground level.
When it was over, we were faced with a mess, to say the least. We no longer had a yard. It was covered in water. The inlet. Reed grass. Mud. Muck. My prized herb garden gone. Huge rosemary bushes uprooted and toss around like fluttering leaves. The yard looked like a bomb had gone off. There was no power. No way to use a shop vacuum to get water out of the house. I was scurrying to find places open to buy ice to salvage hundreds of dollars worth of meats. Thank goodness our neighbors banded together. Like one big family, we all came to each others' rescue. Helping clean yards, opening up freezer space to those who still had electricity, borrowing a hot shower. Mela's legs had been damaged in the storm. But, by the grace of God, our dock had broken loose, floated into the yard, and lodged next to Mela saving her from floating away! And, our dear neighbor, Adam, knowing how much I love that girl, came to the rescue and gave Mela new legs!
For over five days, there was no power. So, we operated during daylight hours and when it got dark, we stopped. On Friday 14 October, there was a magnificent glimmer of light. The power! We all were rejoicing. For so many reasons, That we didn't have more damage than we had. That everyone's homes were safe. That UPS was delivering again. That we'd weathered the storm. On that Saturday night, our dear neighbors, Adam and Jen, down the street had a 'Full Moon Post Hurricane Party'. We all gathered, about 20 of us, and gave thanks for the good people, the love that was among us, the bonds we'd forged in this adversity and the happiness of knowing that there's nothing better than good neighbors who become your family.
Major work now was to be done on our ground level. Wet sheet rock torn out, baseboards removed, getting our good friends from Full Steam Ahead in here was a blessing. They treated the wood, brought in big fans and for days it dried out. Now, we have repair going on with new walls and tidying up the place. It's happening as I write this post.
There are so many people we have to thank. Seth, our amazing yard artist, who came to our rescue the day after the storm. Adam, our neighbor down the street, who did surgery on Mela's broken legs. Full Steam Ahead, who answered our distress call, proto! Mark, our resident carpenter friend, who's repairing walls and baseboards. Deanna, my dear neighbor, who loaned me her freezers for days. Matthew and Kristin who opened their home to us, future MIL an FIL, with no reservations.
I met with the restaurant event planner on Tuesday, October 18, and together we are planning a beautiful party for Friday 21 October to celebrate Matthew and Kristin. My car is again full. This time with all the 'stuff' I've collected over months that I'd planned to use when the party was to be at our house. Pretty flowers, tablecloths, napkins and more! Happy stuff!
When you think you can't, you do. Over the past about 30 days, my life has been challenged. Turned upside down, inside out and caddywhampus on its sides. I am thankful it wasn't worse. I am thankful for all the good things that have happened. Yes, lots of blessings. I'm so thankful for my family and our friends. Without struggles in life, where would we be? Struggles force us to dig deep into our guts, ignite that fire and figure out who we really are. Can we persevere? Do we have what it takes to take one more step and make it. My recent challenges, I know, are minuscule in contrast to what others face. It's putting things in this perspective like this that helps center and balance. Would I want to trade for someone else's problems? Heck no! I'll take what God's given me and make the best of it.
Sending lots of hugs, smiles and warm wishes to you and yours~and, here's to a sunny beautiful wedding weekend!
xoxox ~peace & namaste~ ally
PS: Some pictures of Hurricane Matthew!