I'm so happy to share this beautiful post 'food is a family affair' because it's the memories of one special friend, Joan Leotta, who is a published author and writer who happens to have a love affair with food. Memories like this can make you realize how strong the impressions are that come from the kitchen, from the aromas and food to the meals eaten together when we are children. I'm honored to share Joan's memories~
One of my greatest joys is cooking—no, no, I('m not a cooking star like dear Ally, but I do truly enjoy cooking as an expression of love for my family and friends and indeed, I do often receive complements on what I serve. (Recipes and techniques—always improving, many new things learned from Ally!)
When did I start this love affair with the kitchen? My latest book, Summer in a Bowl, tells you. It started in childhood. And I encourage you to instill in your children and grandchildren a love of cooking, a love of using fresh things, as well as enjoying working with sweets at holiday times.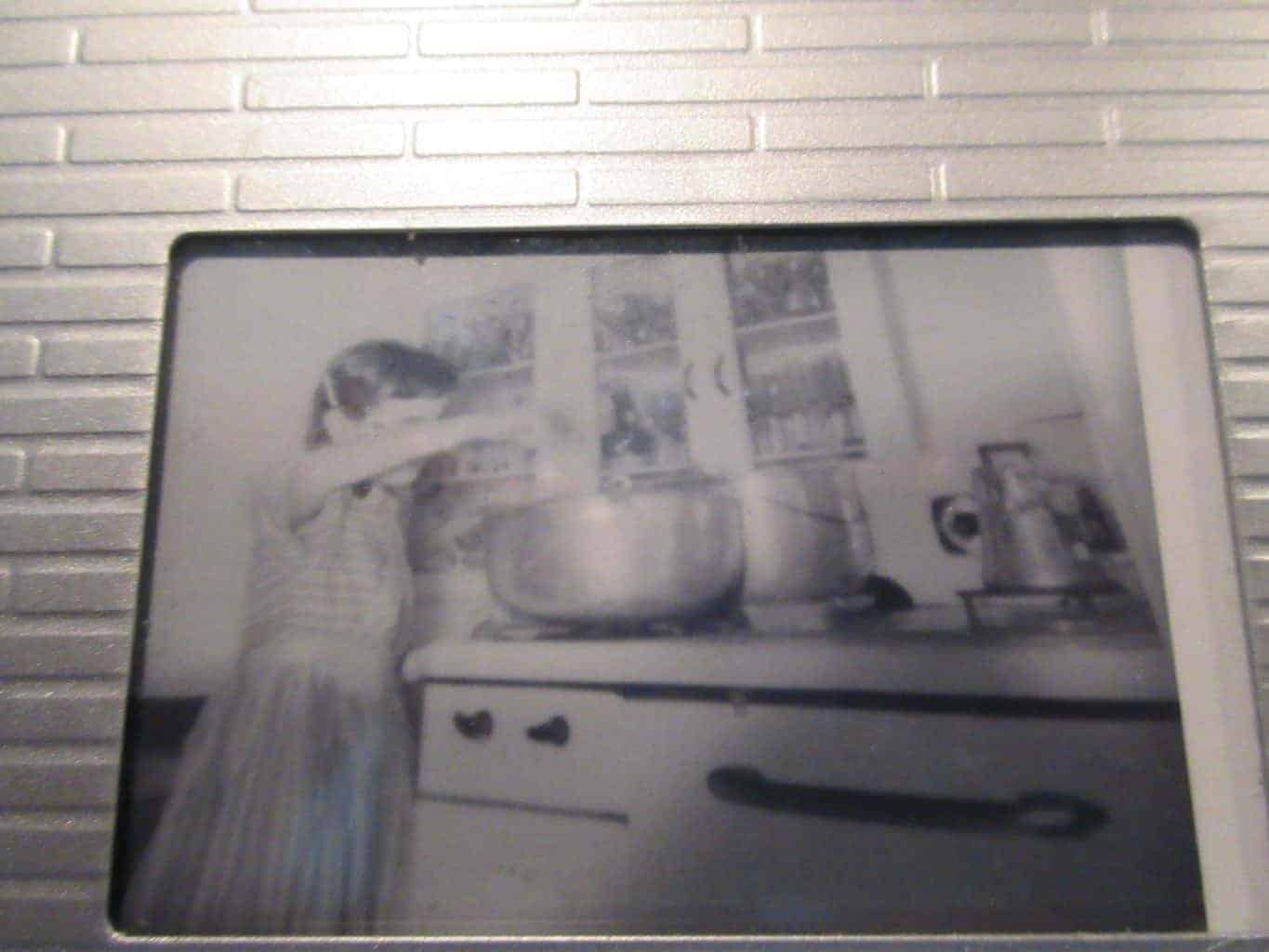 I know that Ally agrees with me—cooking is something that can be learned at any time, but it is so lovely to learn it from family, to carry on family traditions and express love for friends and family with energy and delicious edible creations from the kitchen. As a child, I often sat in the kitchen and watched my grandma cook. I loved to watch her make bread, to hear her stories as she folded breadcrumbs and cheese into meatballs. In winter, I would help her stir the big pot of chicken soup that sat on the back of her stove—almost every week.
My aunts were good cooks too, and so was my mother. My Mom was a whirlwind cook—home from work and we ate in thirty minutes –everything fresh, usually something broiled a salad or a steamed veggie. For roasted things or meat sauce that simmered for hours, I had to wait for Sunday dinner.
One of my outstanding memories as a child was a summer day at my Aunt Mary's house. She was a gardener as well as a cook. On that day, I helped her pick vegetables from her garden, helped, and watched as she turned them into a delicious soup.
My newest picture book, Summer in a Bowl draws on that memory and includes a recipe for vegetable soup—not exactly; the way Aunt Mary made it, but a recipe that fits the story as drawn up. The story of course is about more than a girl and her Aunt making soup. It is a celebration of family, an invitation to garden and, hopefully, an invitation to children to enjoy vegetables, especially in soup.
This book is dedicated to my Aunt Mary who died far too young (from cancer before many of today's treatments were known.) My recollections of that day, expressed first in a poem, and now, a bit differently in this book, are the only "recipe" for her minestre, as she called it. I wrote it for her and for my cousins. The black and white photo of the little girl stirring the soup in our Grandmother's kitchen is either me or my older cousin Diane, (Aunt Mary's daughter). I think it is me. She thinks it is her. Problem is that we both stirred soup from that chair, we both had bangs, and both wore that dress. In good family fashion, Aunt Mary saved many of Diane's dresses for me to wear four years later. Cooking, the soup and love of family—the joy of life connects us. I hope that if you read Summer in a Bowl, it will help you make those kinds of connections within your immediate and extended family. Enjoy! Readers of this blog who comment and agree to sign up for my newsletter, will be entered in a contest to win a copy of the book. (see below)
Summer in a Bowl by Joan Leotta