tikka masala navy bean soup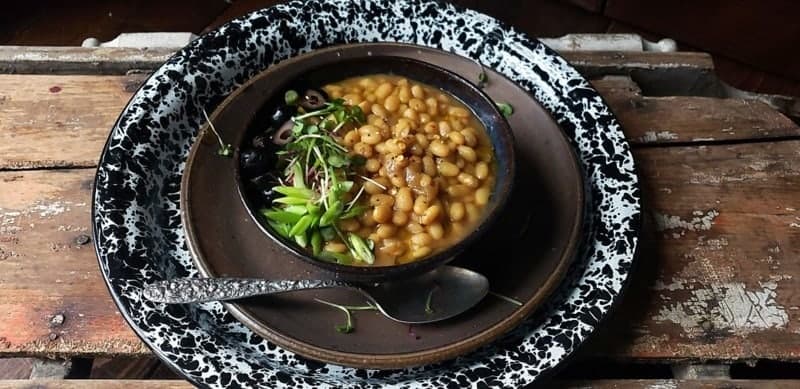 There is nothing more tasty, filling and inexpensive than navy bean soup. And, this tikka masala navy bean soup has an international flair that will take your dried navy beans to the next culinary level!
What is Tikka Masala
Good Question! What is tikka masala? Well, it comes from the Indian chicken tikka (which means pieces of meat or vegetables) dish, chunks of chicken in a spices and yogurt. Masala is a spiced curry mixture and this sauce is usually creamy and has an orange color. You probably can see that in the color of these beans. This orange'ish hue comes from the turmeric and paprika. To make this recipe easier for you and to cut down on gather a lot of spices, we're going to use a Simply Asia Chicken Tikka Masala seasoning mix. Can't get much easier than that!
Slow Cooker Magic
Once you put all these ingredients in, you can step back and go about your day for several hours. There's nothing easier than this recipe. And, there's nothing more delicious and nutritious than these navy beans! It's always nice to put a new twist on standard everyday, almost basic rustic ingredients like dried beans. And, you'll find that these beans will do just that. Make you feel like you've stepped across the continent and are dining somewhere exotic!
Now, I've made it real easy for you to pick up a few of the ingredients for this recipe. Just scroll down and check it out!
Here's another great soup that's a spin off of a great Italian dish, Chicken Marsala Soup!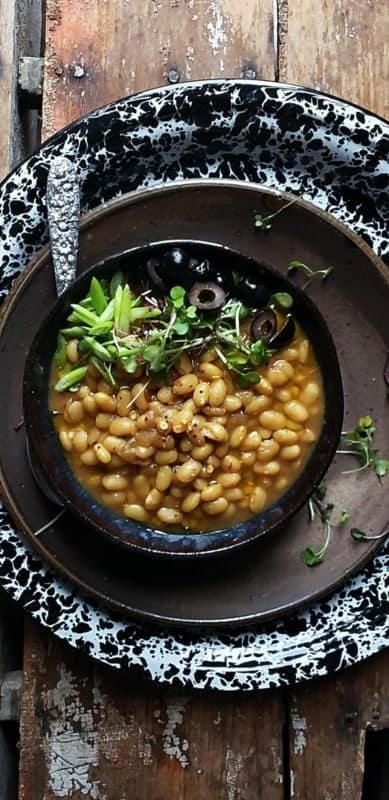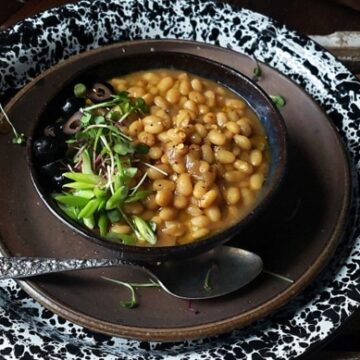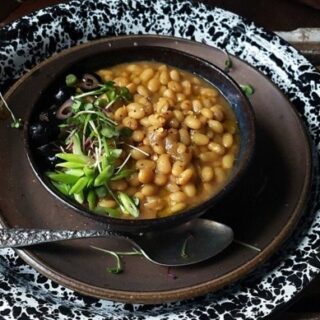 tikka masala navy beans
Yield: 6+ healthy eating folks
Ingredients
32 oz. chicken stock + 2 cups water
1 (1.06 oz.) package Simply Asia Chicken Tikka Masala Seasoning Mixture
1 (1.3 oz.) package Pork Gravy Mix
2 cup sweet onions, diced
3 garlic cloves, smashed
1 lb. dried navy beans, rinsed
Salt & Pepper to taste
Instructions
Add the chicken stock and water to the slow cooker. Whisk in the tikka masala and pork gravy mix.
Add the onions, garlic cloves, and beans.
Set cooker to high for 3 ½ hours. Can stir on occasion, but not necessary. Add more water or chicken stock if you want a 'soupier' bean mixture.