The Holiday Greyhound Cocktail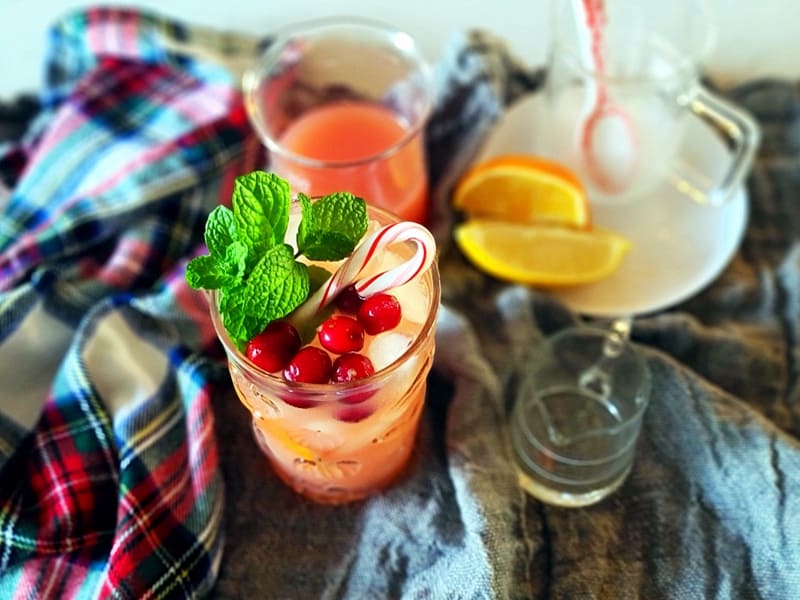 The Holiday Greyhound Cocktail is not too sweet. Not too tart. It's just right! And, is it refreshing! Fresh fruit, mint, cranberry 'ice'!
Greyhound Drink
I have no idea how I discovered the greyhound drink. But, boy, I'm glad I did!
According to Liquor.com, "The Greyhound is a two-part classic that you can make as quickly as the drink's namesake canine runs. Composed of gin or vodka and grapefruit juice, this cocktails is simple, tart and refreshing—just what you need on a warm day or whenever you're drinking before noon." And, I totally agree!
Greyhound Drink Recipe
What is in a Greyhound Drink
I love recipes whether food or drink that have a history. Some kind of story to tell. Makes for great conversation!
Liquor.com writes:
The Greyhound's first known mention arrived thanks to bartender and author Harry Craddock's "Savoy Cocktail Book," a classic tome that was published in 1930. In his book, Craddock instructed readers to make the no-frills Greyhound with gin, grapefruit and ice. Once vodka appeared in the United States and started to gain traction circa 1950, the spirit increasingly began to replace gin in the cocktail. The Greyhound bus terminal's ubiquitous restaurant chain, Post House, served their version with vodka. And since the restaurants were frequented by travelers all over the country, the vodka-spiked drink propagated widely.
Grapefruit Cocktail
Now, I'm a huge fan of grapefruit cocktails. And, I've created several that you might want to check out.
Maybe you're in the mood for some vodka infused fruit that you sip with a splash of ginger beer!
How about a martini!
Classic Holiday Cocktails
This holiday greyhound cocktail is what I consider classic. Any drink that's been around for this many decades is classic.
And, when you add the mint and candy cane, you have a festive drink. The candy cane adds that hint of sweet to the tartness of the grapefruit juice.
Easy Holiday Cocktails
This easy holiday cocktail has a few musts. Check my Amazon Storefront for the grapefruit juice options.
Must be ruby red grapefruit juice and no sweetener. Organic preferred.
Must have a mini candy cane.
Must have fresh mint. You could substitute fresh thyme or a sprig of fresh rosemary.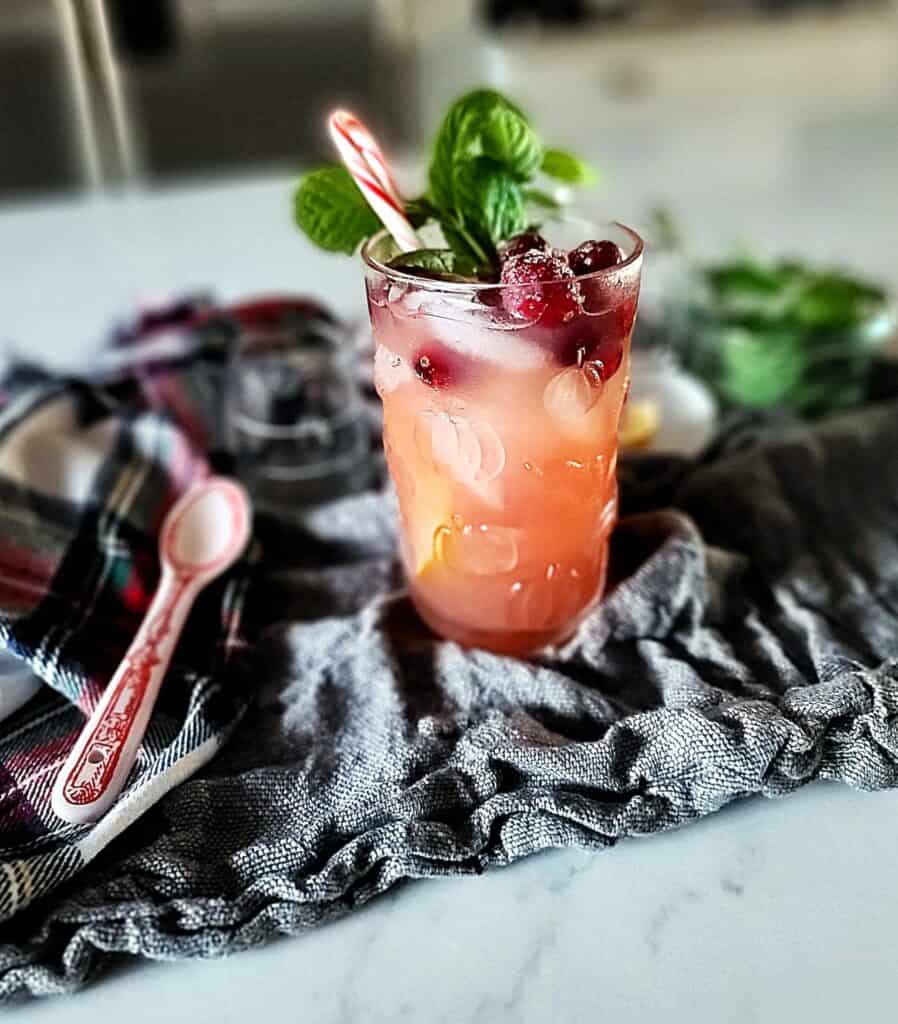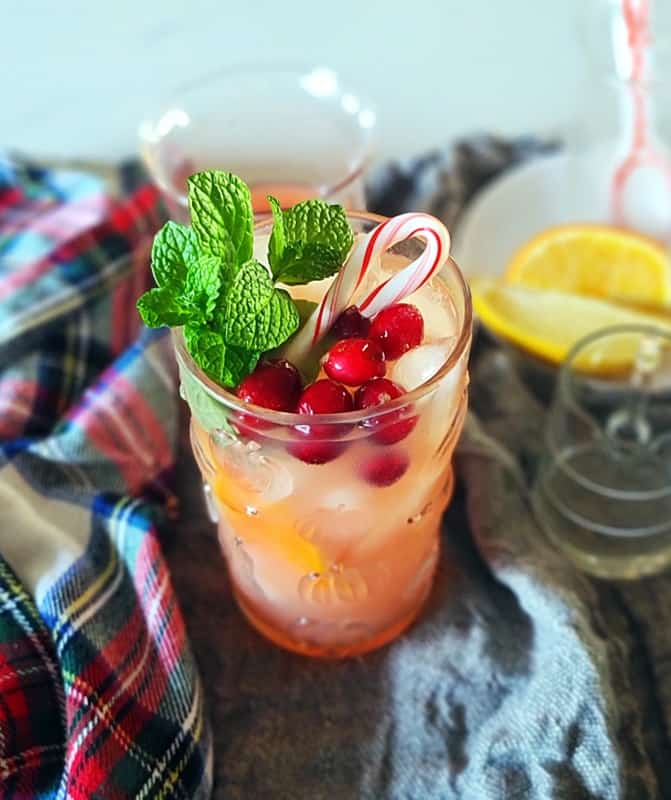 The Holiday Greyhound Cocktail
Ingredients
Ice Cubes
3 oz. vodka
5 oz. organic ruby red grapefruit juice, unsweetened
1 orange wedge
1 lemon wedge
2 sprigs fresh mint
6-8 frozen fresh cranberries
1 small candy cane
Instructions
Put the ice cubes in your glass.
Add the vodka and grapefruit juice. Blend.
Squeeze in the orange and lemon wedges then twist the rinds in push into the drink.
Top with the mint, cranberries and candy cane