My friends at Rodelle Vanilla always have the most enticing fabulous recipes on their website, and I'm particularly interested in the desserts!  So, I spied one that just spoke to me!  Yes, it said 'Ally, you have to make me…really don't be scared, you can do it…I'm not that complicated!'  OK, well, many of you might know that I'm not a real baker, not a pastry princess, and that's probably because as a 'gunslinger' in the kitchen, I sometimes have trouble following a recipe to a tee, and baking and pastries require preciseness.
I decided that I'd give this a real try, work w/in the confines of the recipe, and make it!  Well, I didn't have any almond extract (I mean, really Rodelle, where my Almond!), so I had to use more vanilla extract.  And, because I wanted to use my popover pan, I decided to make some of these 'cupcakes' into popovers.  Since I had some strawberries justah itchin' to be used, I decided to stray from their topping idea and go with my own~~'Warm Bourbon Strawberry Sauce & Cacao Nibs'!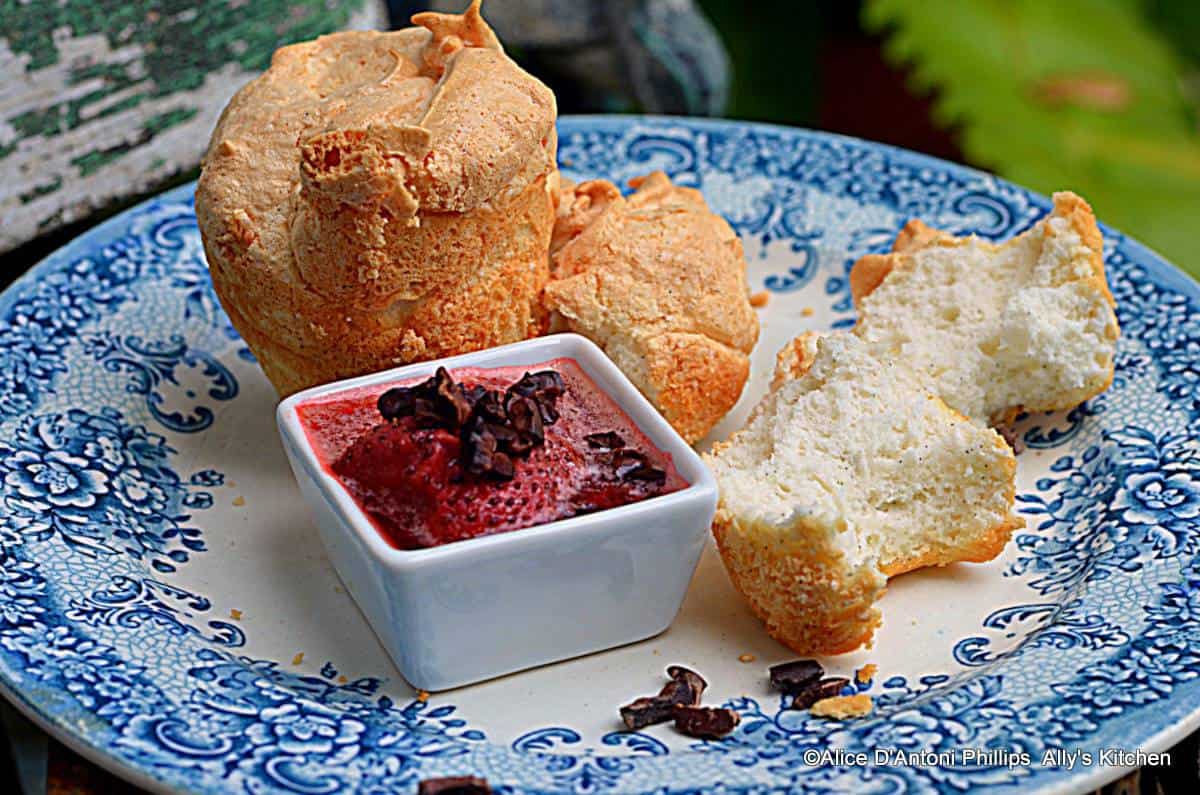 Makes:  24-36 cupcakes  (depending upon size of baking pans)
Preheat oven to 325
What you need:
1 cup cake flour, sifted (I used rice flour.)
1 ½ cups sugar, divided
9 egg whites
¼ teaspoon salt
1 teaspoon cream of tartar
1 Rodelle Vanilla Bean, scraped
2 teaspoon Rodelle Gourmet Vanilla Extract
Bourbon Strawberry Sauce~~
3 cups sliced fresh strawberries
4-6 tbl bourbon
¼ cup raw sugar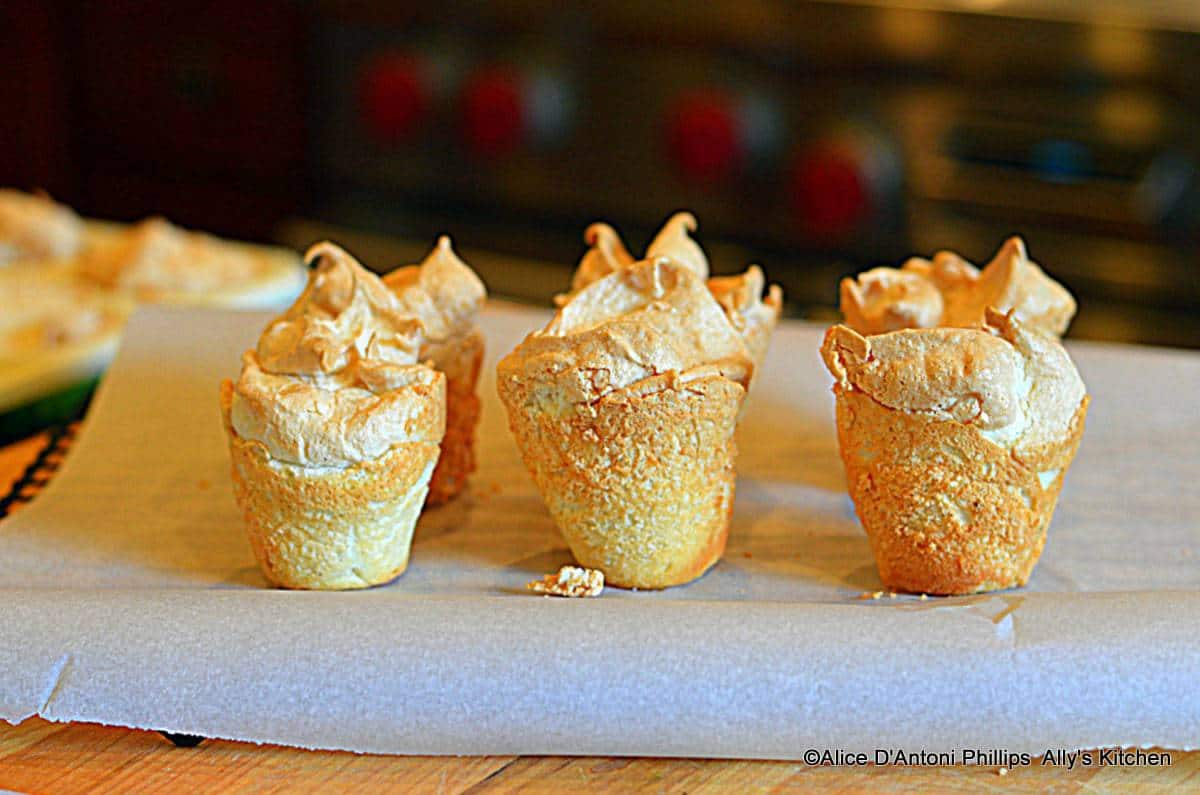 What you do:
Coat your baking pans (cupcake, popover, mini-cupcake or whatever you use) with cooking spray, butter, or Crisco.
Sift the flour and ½ cup of the sugar together. Repeat.
Beat the egg whites until foamy. Add the salt and cream of tartar and continue to beat until the hold soft peaks. Beat in the remaining sugar, the Rodelle Vanilla Bean, split and scraped and the Rodelle Vanilla Extract (Rodelle's recipe called for 1 tsp  Almond Extract, but I didn't have, so I upped the vanilla extract from ½ tsp to 2 tsp) and continue to beat until the peaks become a little stiffer.
Gradually and gently fold in the flour mixture, using a rubber spatula. Turn the batter into the cups, filling to ¾ full.
Baking time will depend upon the implement you use—I did popovers which took about 25-30 minutes, small bundt cupcakes, which took about 20-25 minutes and mini-cupcakes, which took about 15-18 minutes.  You'll know they're done by a light touch, (firm and resilient) some cracking that will show, and nicely browned. .
Let the cupcakes cool, then run a dull knife carefully around the sides of the cupcakes and remove. Cool completely before serving. Drizzle with glaze or sauce, and top with berries.
Best served the day they're made.  I'm putting in an airtight container to see how they fare for a day or two!
Bourbon Strawberry Sauce:
Put the strawberries and bourbon in a sauce pan over medium heat.  Mash the berries somewhat with a potato masher or fork.  Add the sugar.  Bring to a simmering boil for about 15-20 minutes to thicken somewhat.  That's it!