buttermilk pumpkin walnut spiced popovers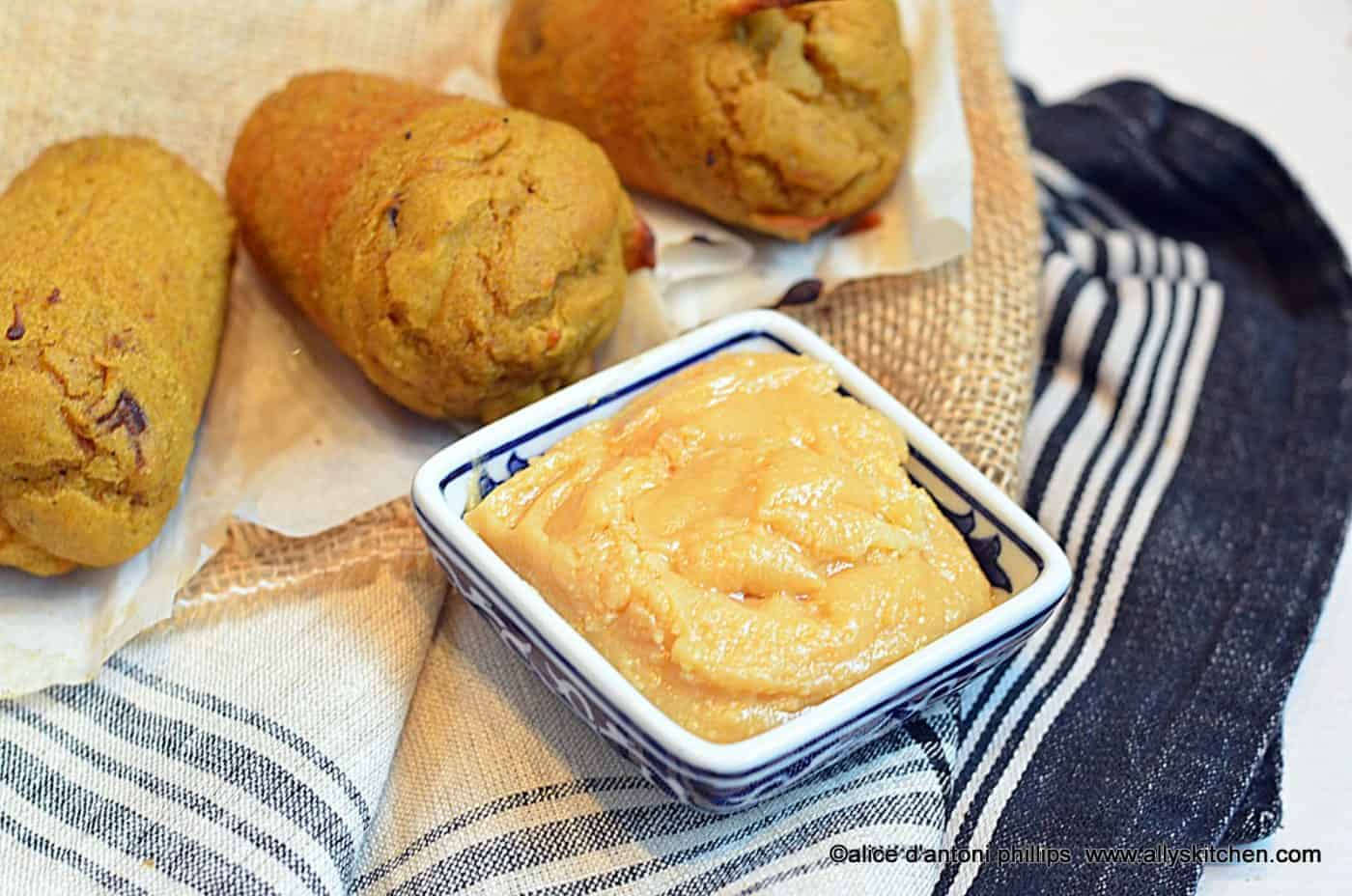 If you've never used a popover pan, then jump on the bandwagon because they're so much fun. And, these buttermilk pumpkin walnut spiced popovers are just one example. You can change up regular recipes making them whimsical and happy. I mean popover pans are not just for 'popovers'…although I've a recipe for that, too.
I've done a genuine popover bread, angel food cake, frittata and now these weetle cakeeee popovers…if you want to check these out, I'll save you some searching~~just click  here!  And, look no further for your popover pan~~click here!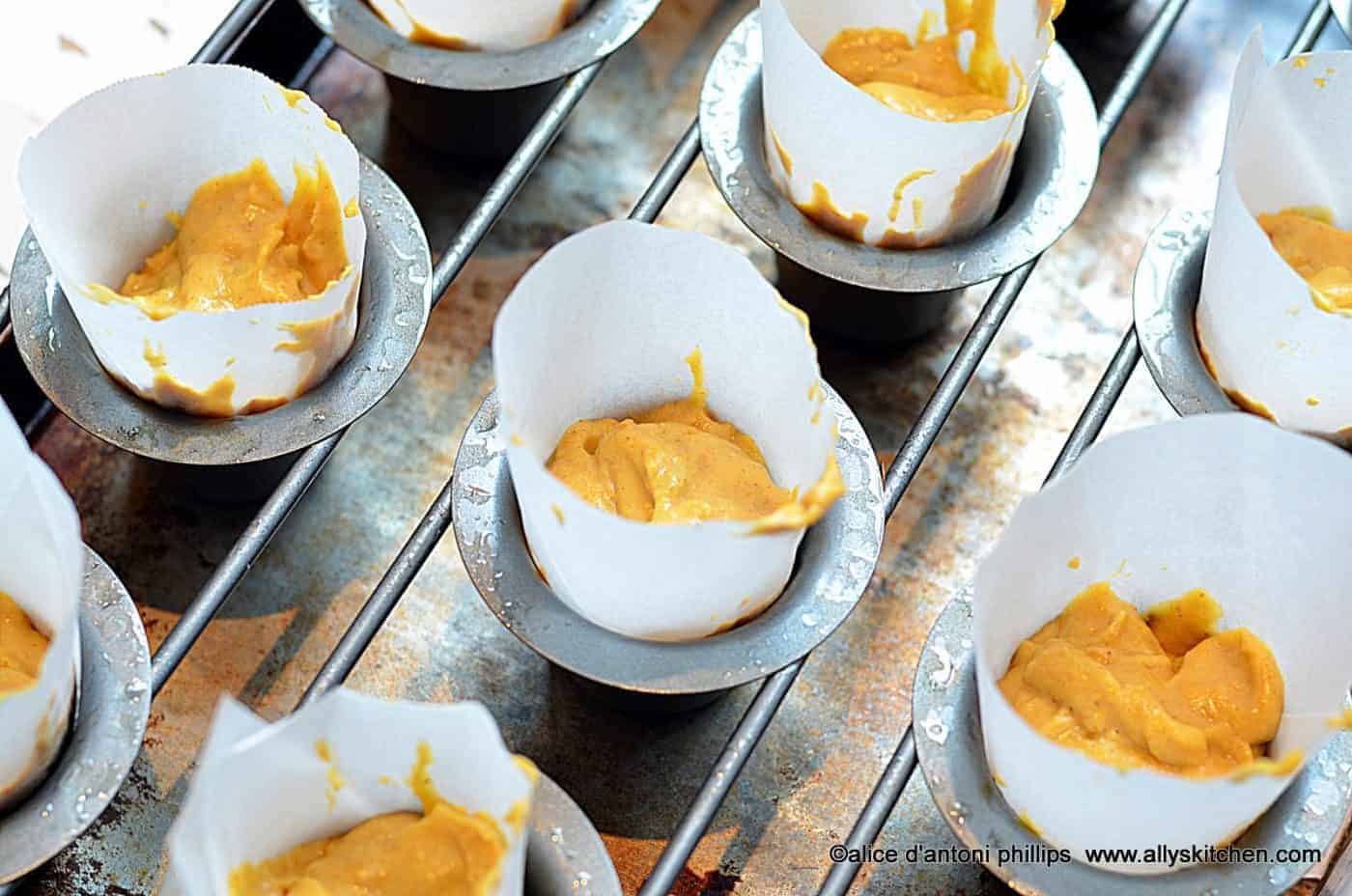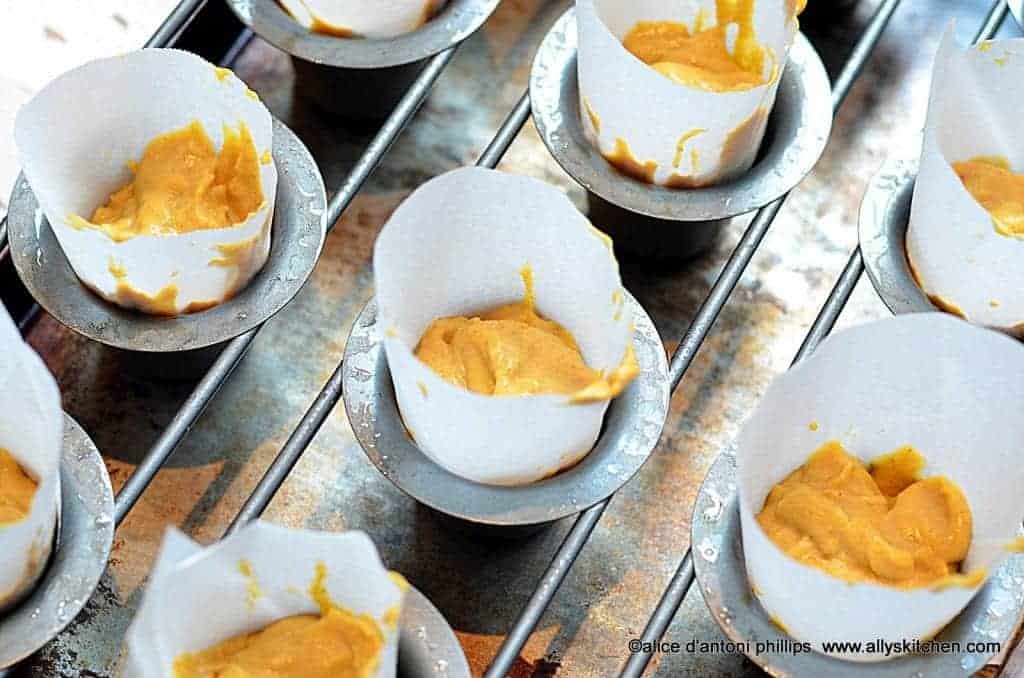 Makes: 12-15 popovers
Preheat Oven to 350
What you need:
Cooking Spray
Parchment Paper
Popover Pan (Note: You can make these in a regular muffin pan without the parchment paper.)
1 ½ cups rice flour
½ cup + 2 Tbl. Sugar
3 tsp. baking powder
¼ tsp. sea salt
½ tsp. baking soda
1 tsp. ground cinnamon
½ tsp. ground nutmeg
½ tsp. ground cloves
2 eggs, beaten
1 (15 oz) can pumpkin
¾ cup buttermilk
½ cup canola oil
¼ cup golden raisins
1/3 cup Dole chopped dates
1 cup chopped walnuts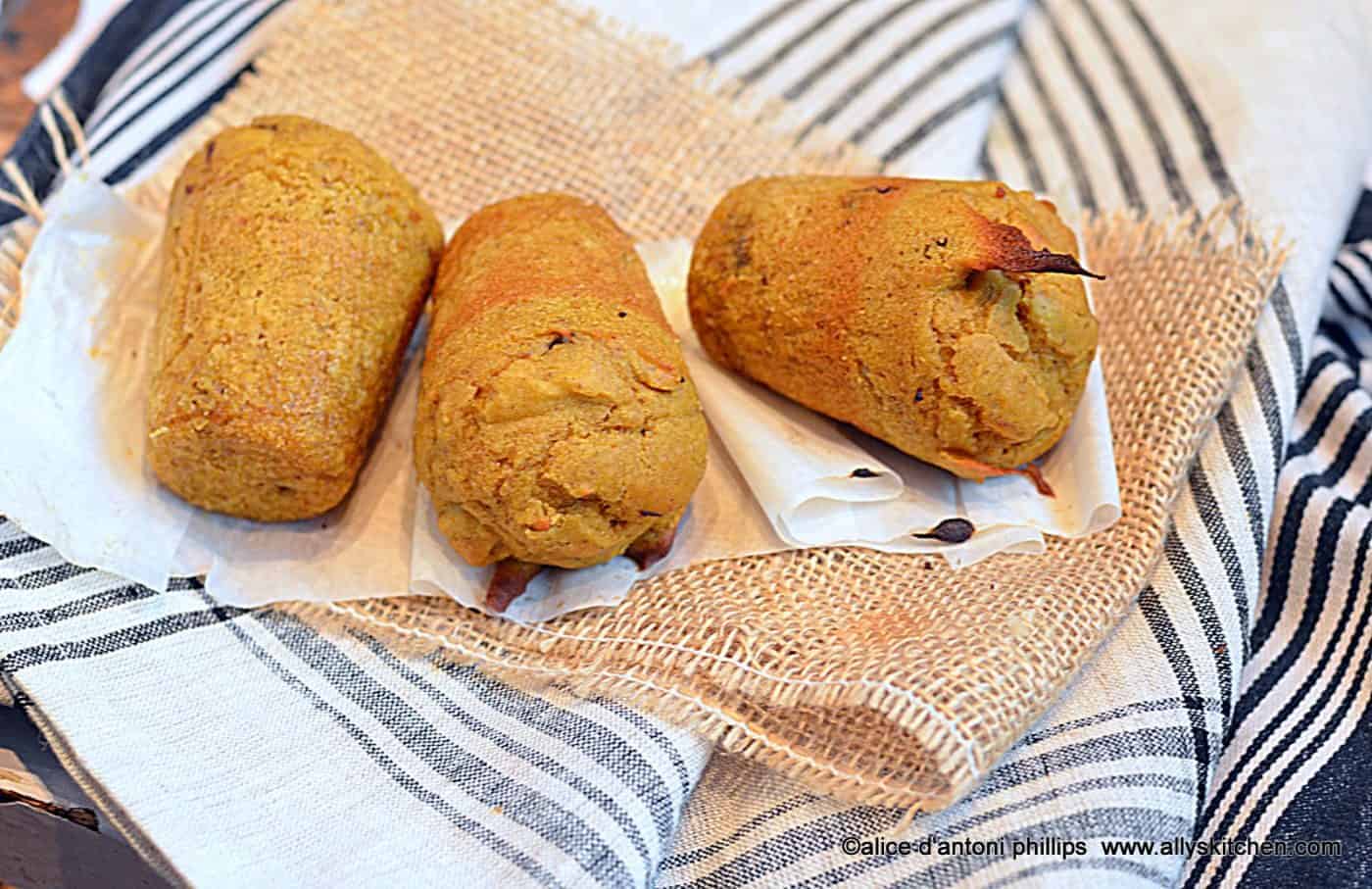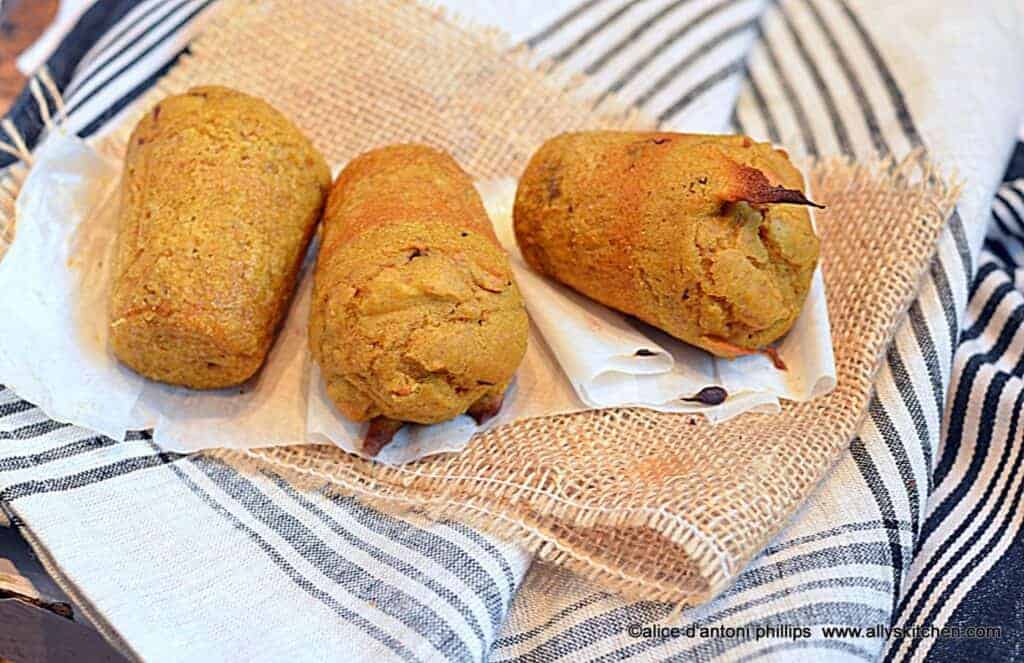 What you do:
Cut 3" strips of parchment paper then cut each in half making 2 pieces. Do this for all the openings of the popover pan. Coat the popover pan openings with cooking spray then put the parchment paper on the inside wrapping around the opening. (Note: You can use a regular muffin pan rather than the popover pan.)
In a large mixing bowl, combine the flour, sugar, baking powder, salt, baking soda, cinnamon, nut meg, cloves and blend together well.
In another bowl combine the eggs, pumpkin, buttermilk and oil and whisk together.
Put one-half of the wet mixture into the dry mixture and blend, and then repeat. Your batter will the thick; blend everything well. Add the raisins, dates and walnuts and blend in.
Fill each parchment-paper lined opening with a heaping one-third cup of batter. Bake in a preheated 350 oven for 18-20 minutes. Remove and let the popovers cool. They'll remove very easily!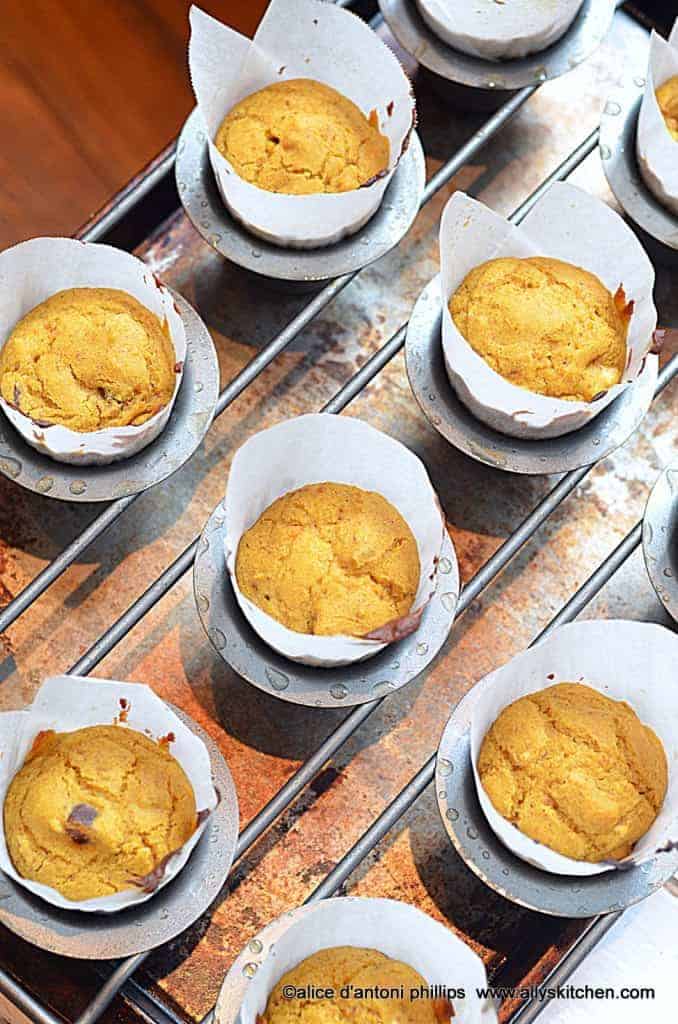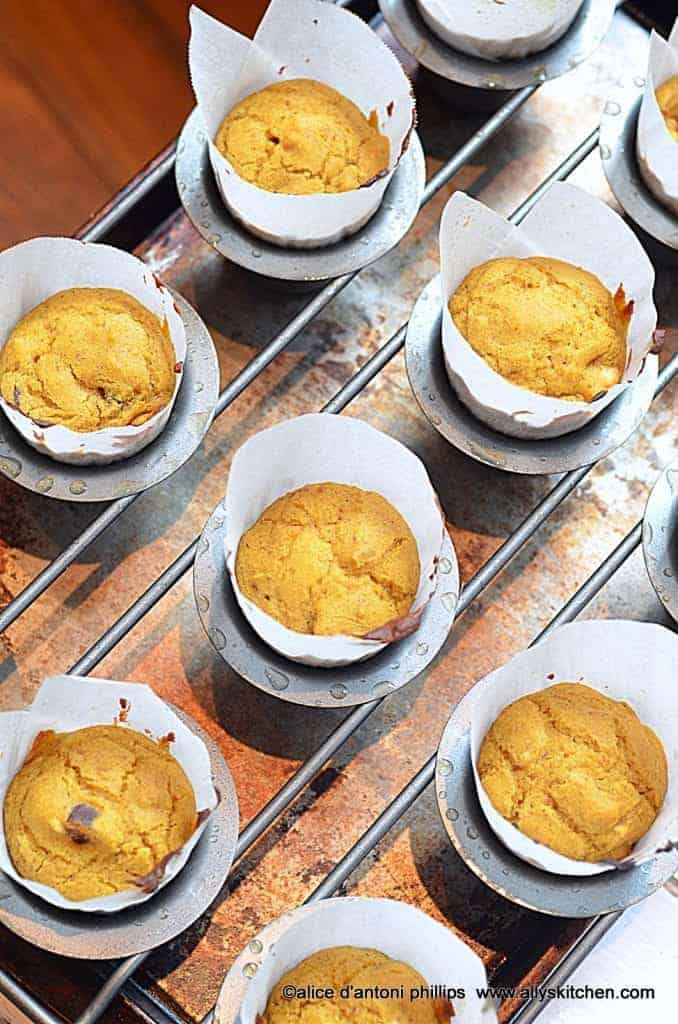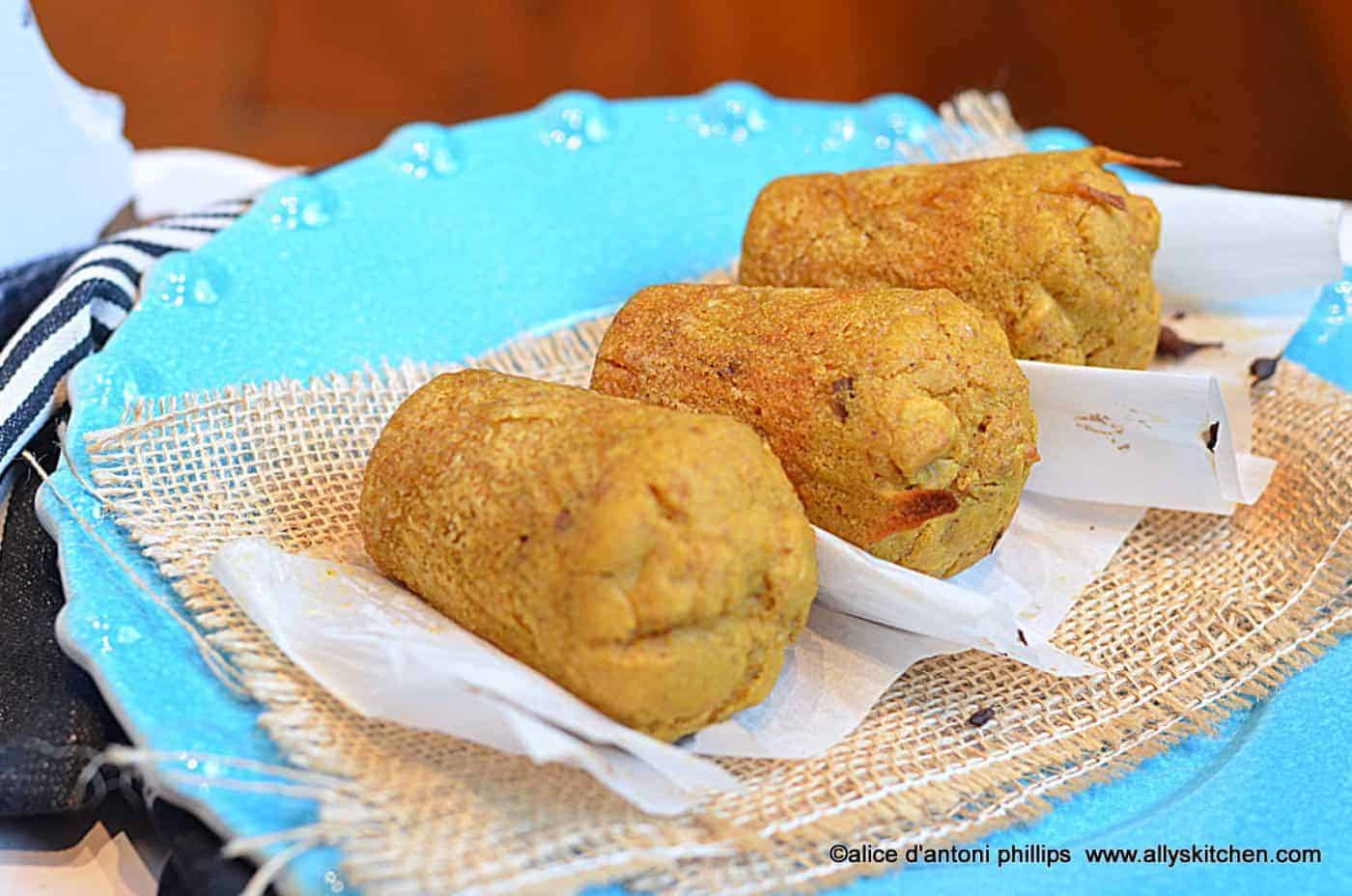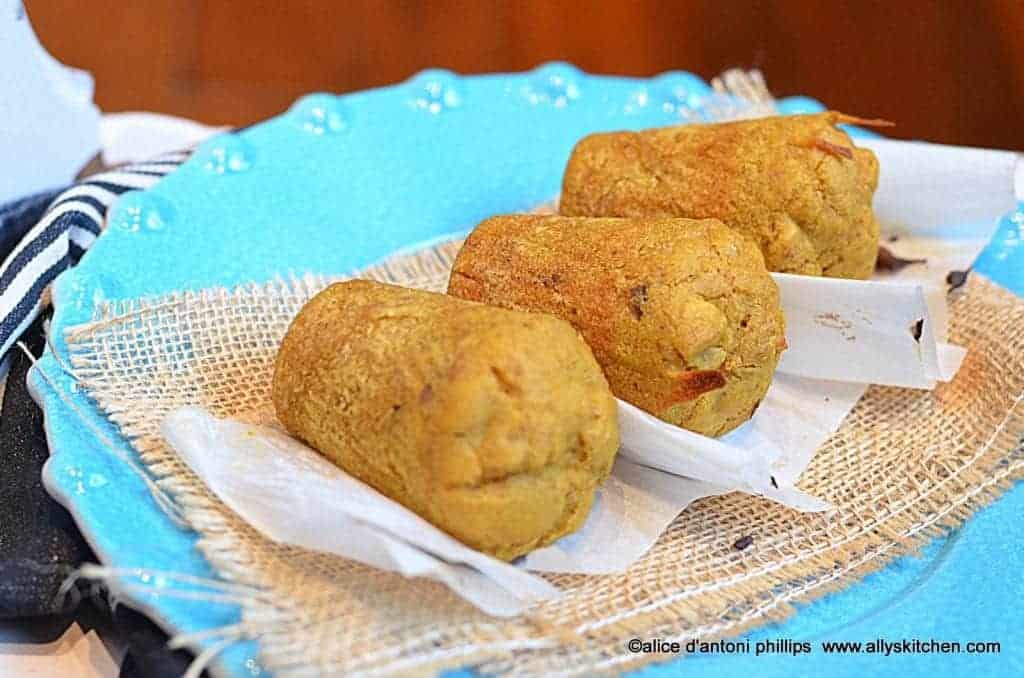 PS…I also baked some of the batter in a well-cleaned tin can…check it out~coolio xoxo ~ally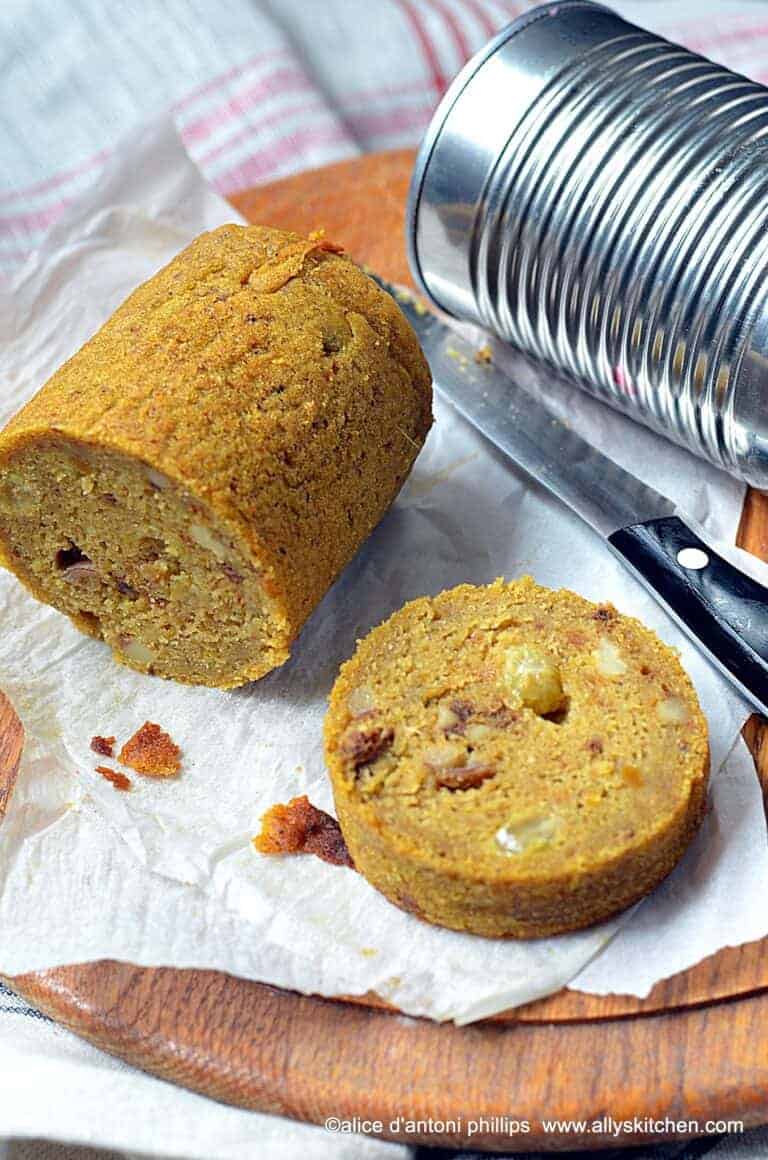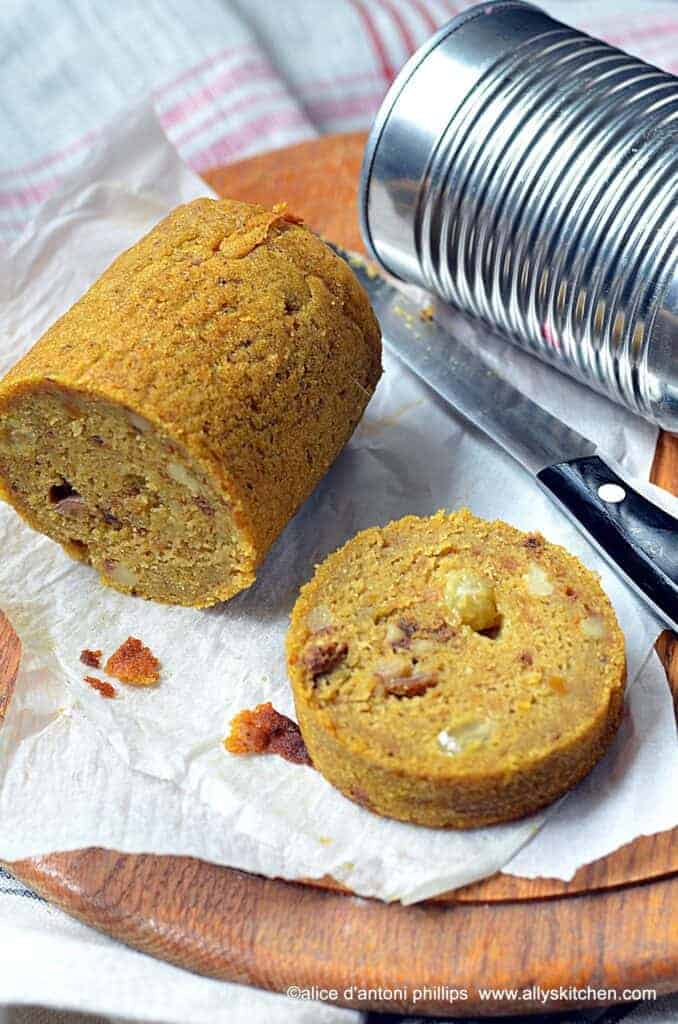 ©alice d'antoni phillips www.allyskitchen.com