blueberry almond street roll-ups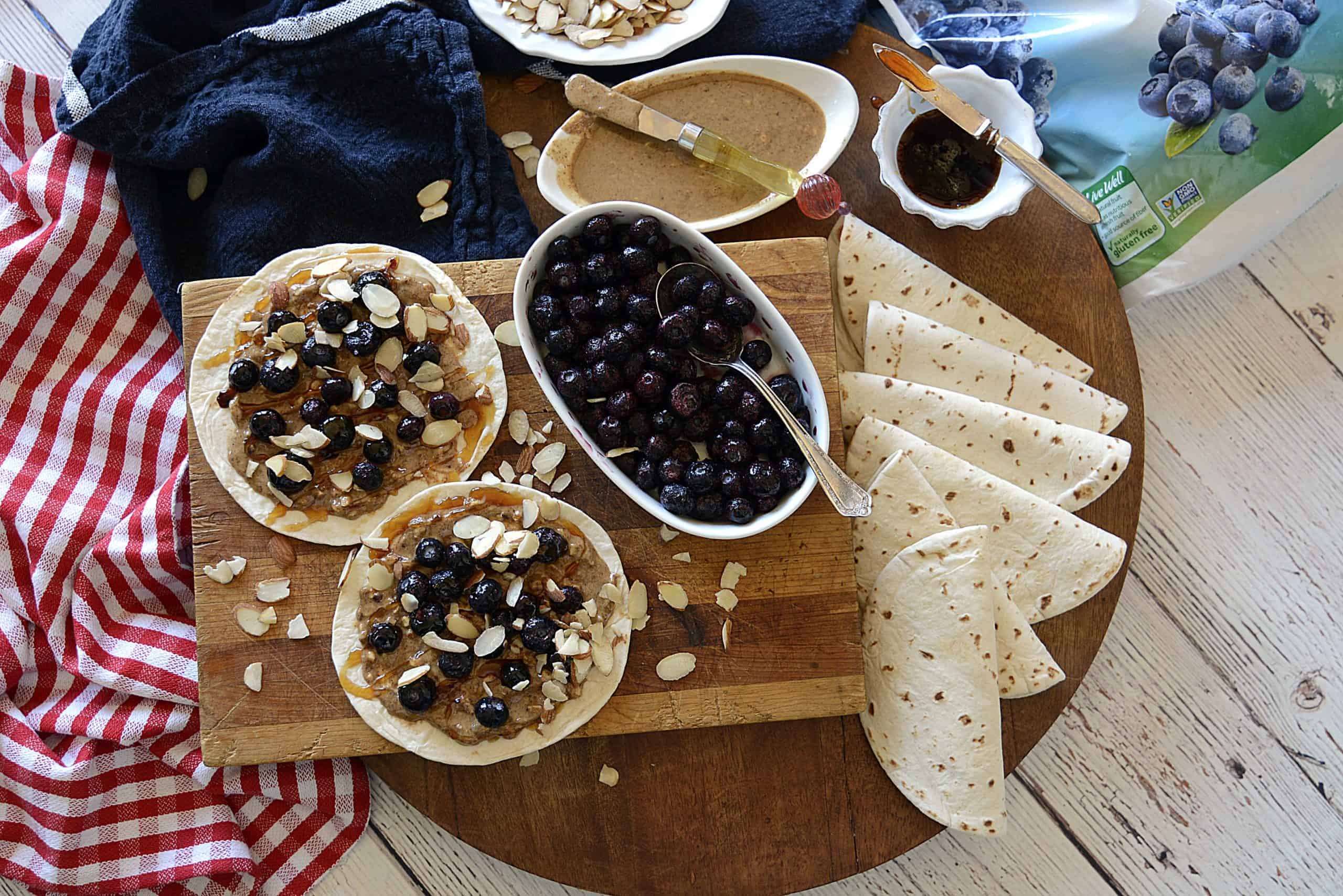 Thanks to Dole Packaged Foods for partnering with me for this blueberry almond street roll ups! I am the creator of this recipe and for the description and information that follows. For a full disclosure, click here!
Probably most of the time when you open frozen blueberries, and, the blueberries from Dole Packaged Foods are about as close to fresh with a wintry chill on them, you might not imagine the possibilities. Oh, yes, tossing on cereal. On yogurt. Maybe throwing in scone dough. Making a blueberry pie. Using in your morning smoothie. Or adding to a cake.
But, there are soooooooooooo many other possibilities. And, you're going to love these blueberry almond street roll-ups! Perfect for an afternoon snack for the kiddos after school. Wrap in wax paper and make them 'to go' roll-ups for carpooling, traveling, and your hectic on the go scheduling. I mean, rather than swing through a drive through fast food when you or the passengers are 'peckish' or hangry, pull out this blueberry almond street roll-up!
These take zero cooking skills and are guaranteed to be delicious! Take some paper towels or napkins because the squishy nature of them will make you want to lick and nibble your fingers!
Looking for another great Dole Packaged Foods recipe using their ahhhhmazing dark red cherries! You'll LOVE this baked brie with cherry sauce! Perfect for the holidays or any party!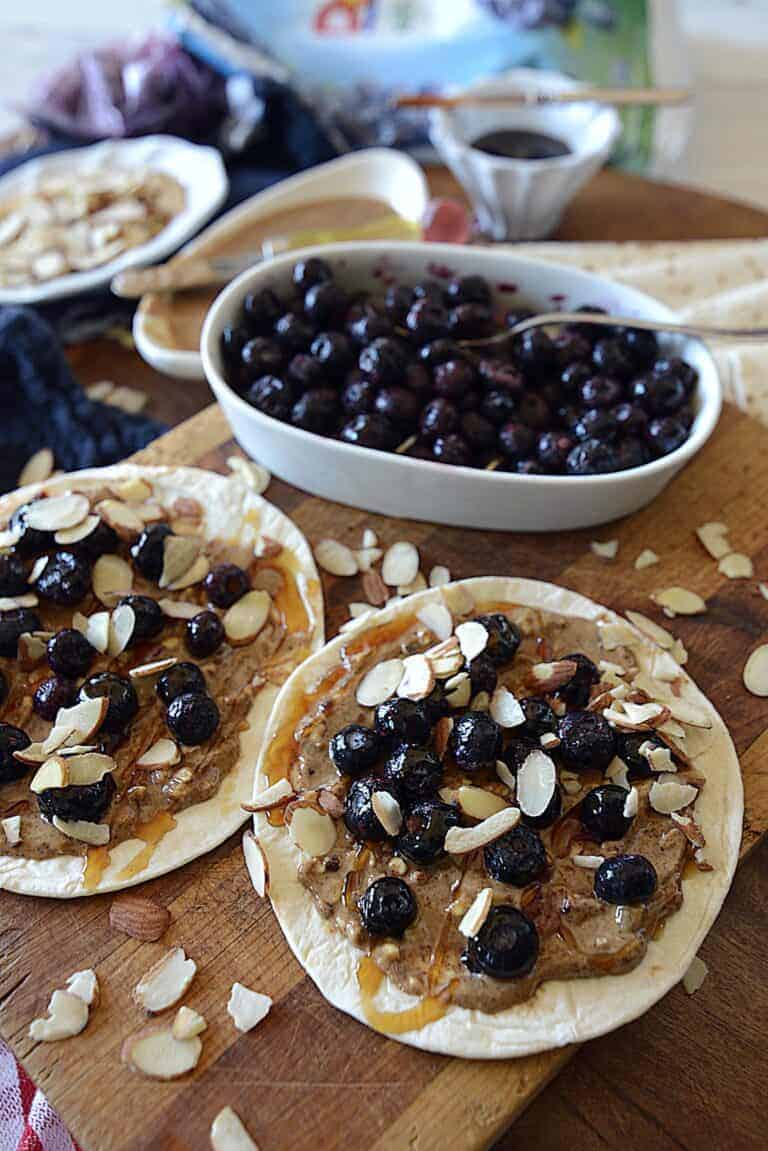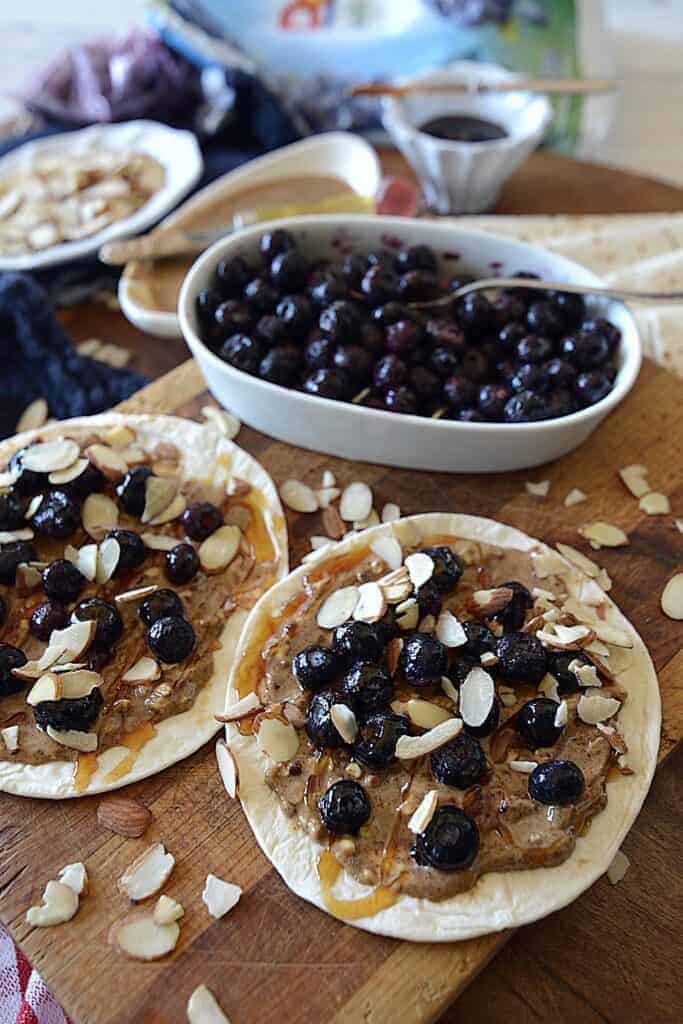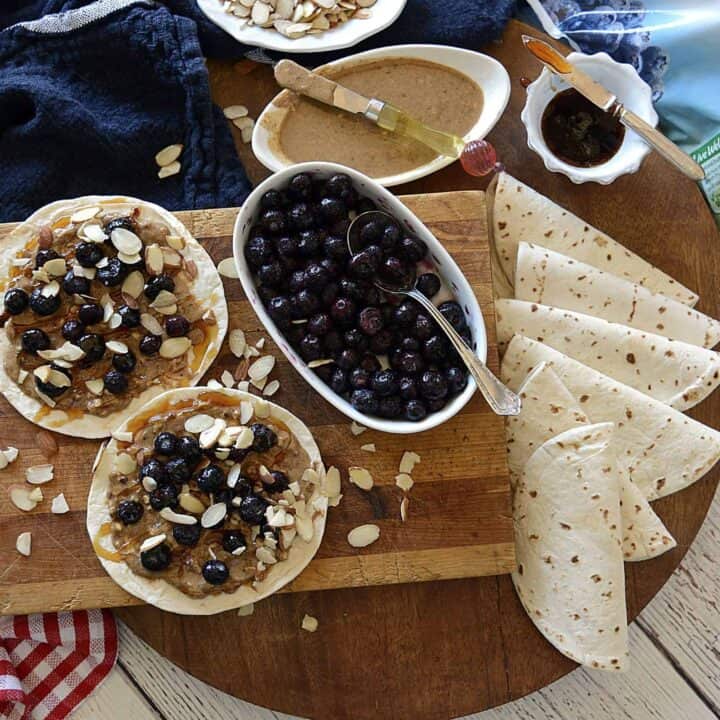 blueberry almond street roll-ups
Ingredients
4 soft flour tortillas, 6" diameter (I used Mission Flour 'Super Soft' tortillas.)
½ cup almond butter
1 (8 oz.) Dole Packaged Foods Blueberries, 40 oz. packaged, 8 individually packaged bags
½ cup sliced almonds
¼ cup honey, squeeze jar for drizzling
Instructions
Slather on the tortilla about a heaping plus tablespoon of almond butter. Leave about ¼" from edges uncovered.
Add equal blueberries to each tortilla. Sprinkle on the almonds and then drizzle with some honey.
Roll up. Eat!