Ras el Hanut Tomatoes & Red Onions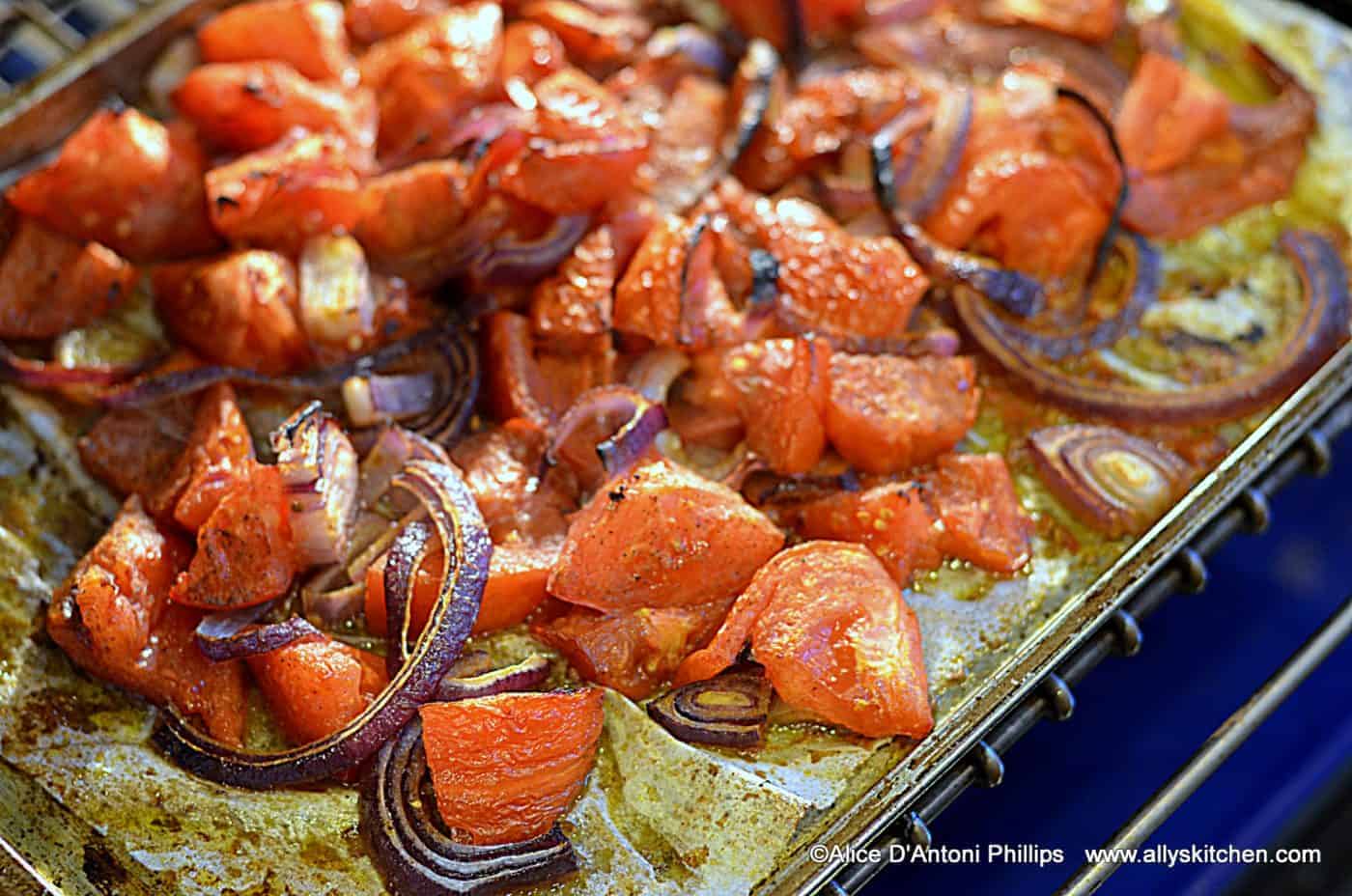 When my girlfriend, Laura, who's made several trips to Morocco, brought me some 'Ras el hanut' she'd picked up there on one of her trips, I was like giddy happy!! I make my own ras el hanut, and, of course, you can buy it~~but there's nothing better than having the real McCoy from the bazaars of Morocco! This spice mixture is really different from mine and because everything's in a different language, I can't decipher the contents exactly but I do discern cardamom, cumin, fenugreek, ginger, and coriander~~the scent of it is intoxicating!
I'm keeping it in the freezer to preserve its freshness, and I'm sparingly using it knowing that it's like precious gold! These very ripe tomatoes and red onions were stunningly boholicious…I even made just a hoagie like sandwich with just the loaded between two pieces of warm toasty bread!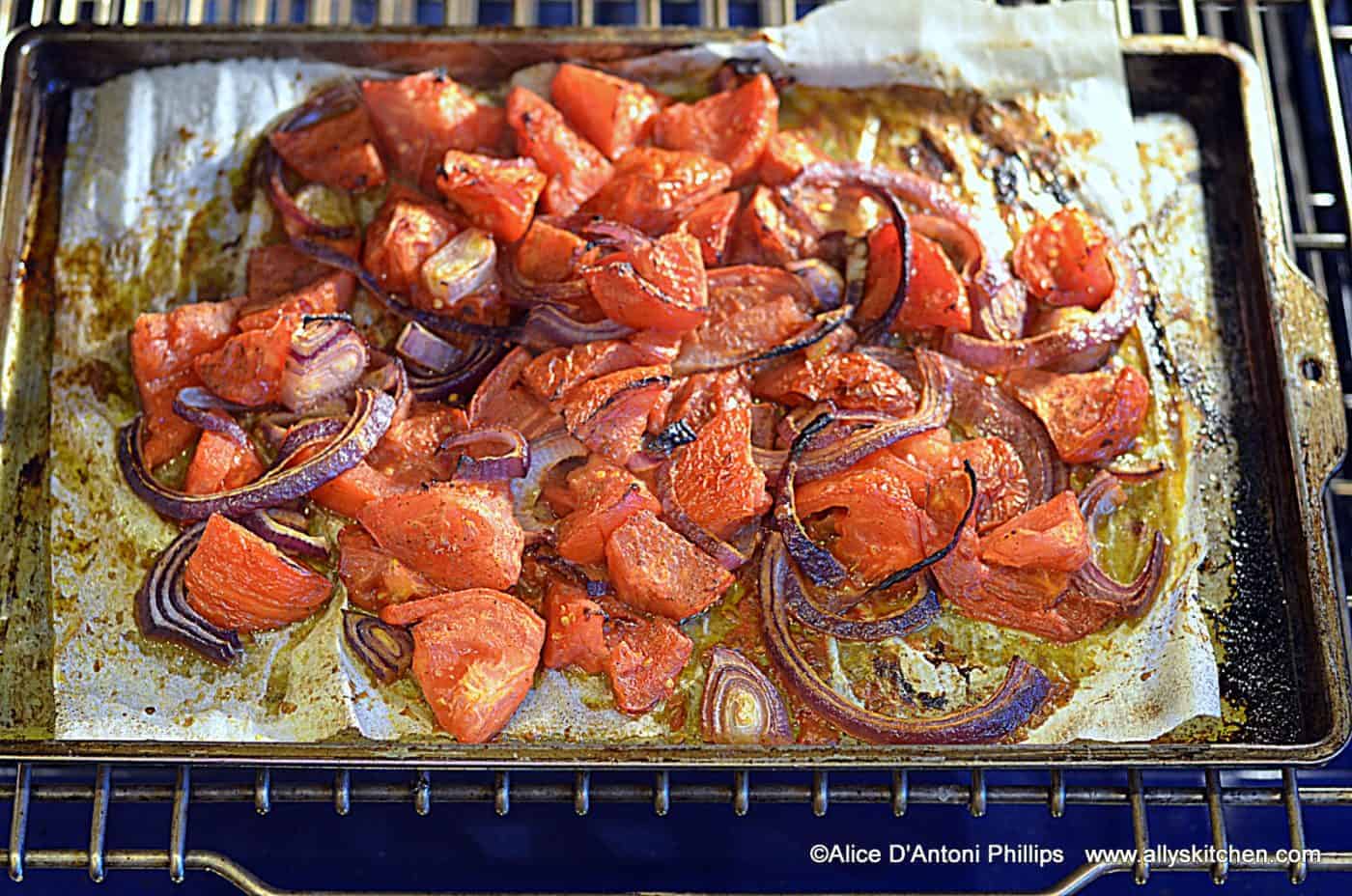 Preheat oven to 425
Serves: 4+
What you need & What you do:
5-7 large tomatoes cut in chunks
1 large red onion sliced in half moons
1/4 cup olive oil
1 tsp sea salt
1 1/2 tsp ras el hanut (If you want to make your own spice mixture~~click here~~of course you can buy at some markets!)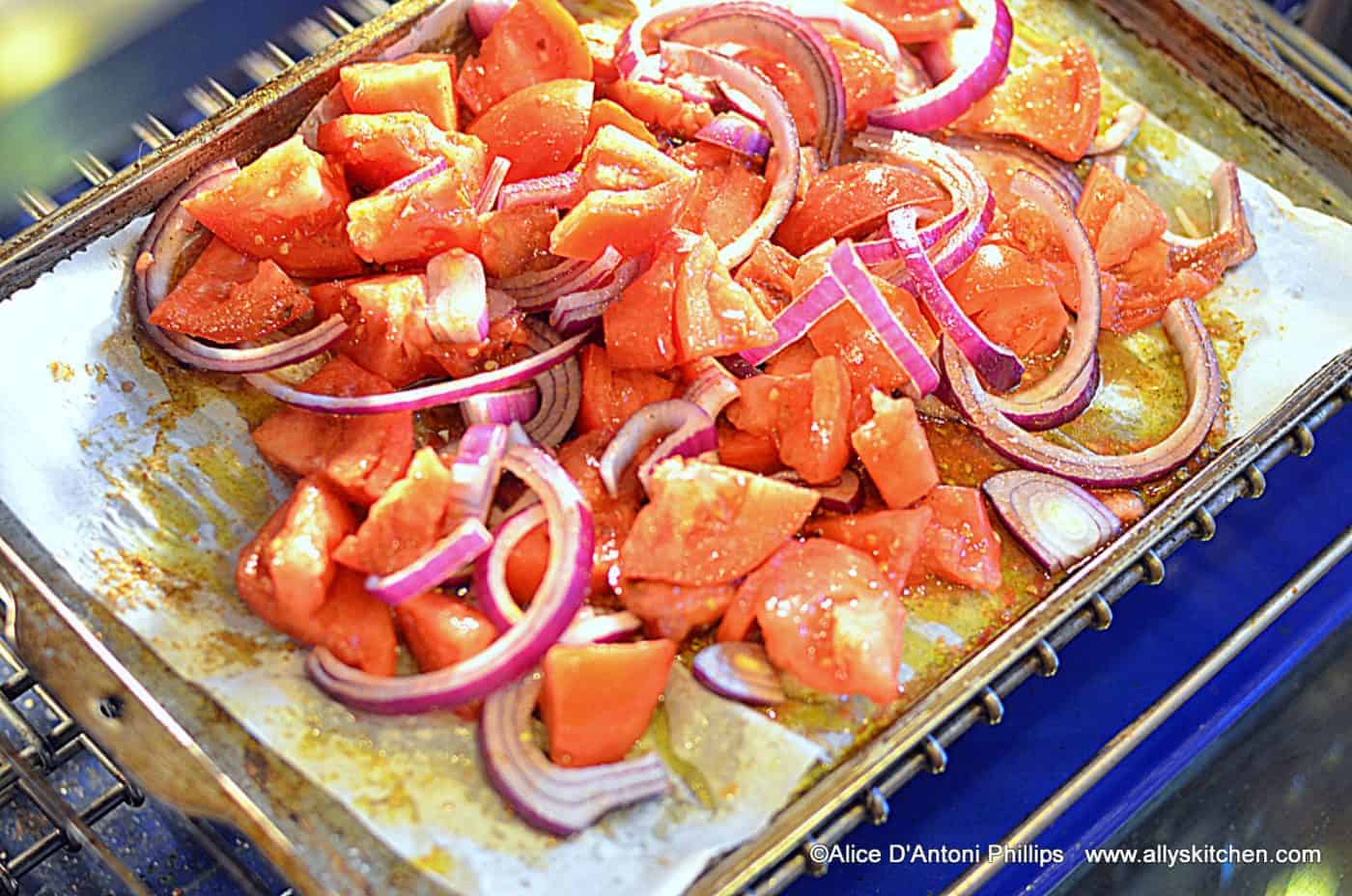 Put the tomatoes and onions on a parchment paper lined cookie sheet. Coat with olive oil, salt and ras el hanut. Toss with your hands to get all covered evenly. Roast in a preheated 425 oven about 20 minutes or until a nice charring starts to form on the edges of the tomatoes and onions. Put on broil for a few minutes if you want additional charring. Serve hot or cold!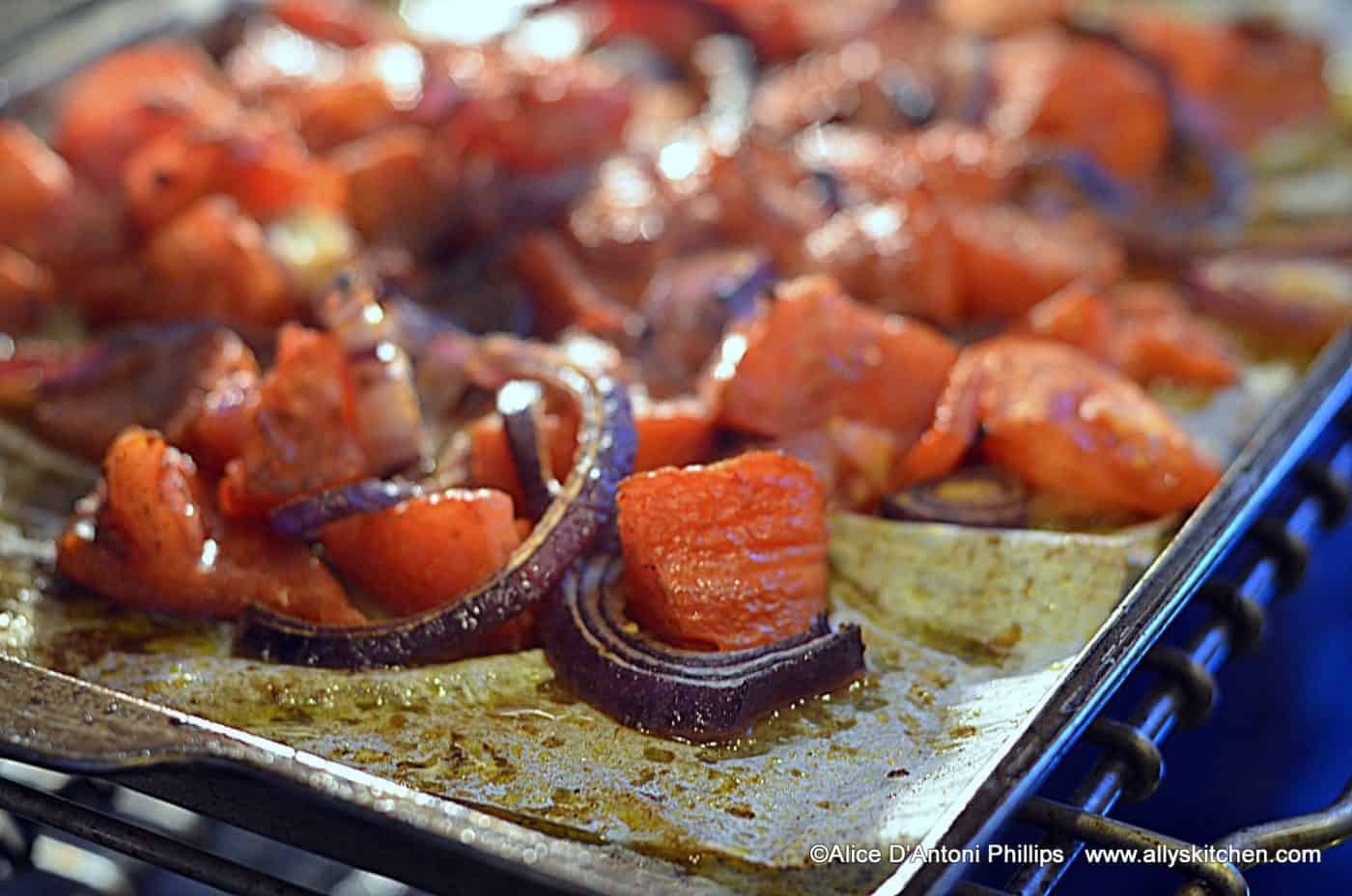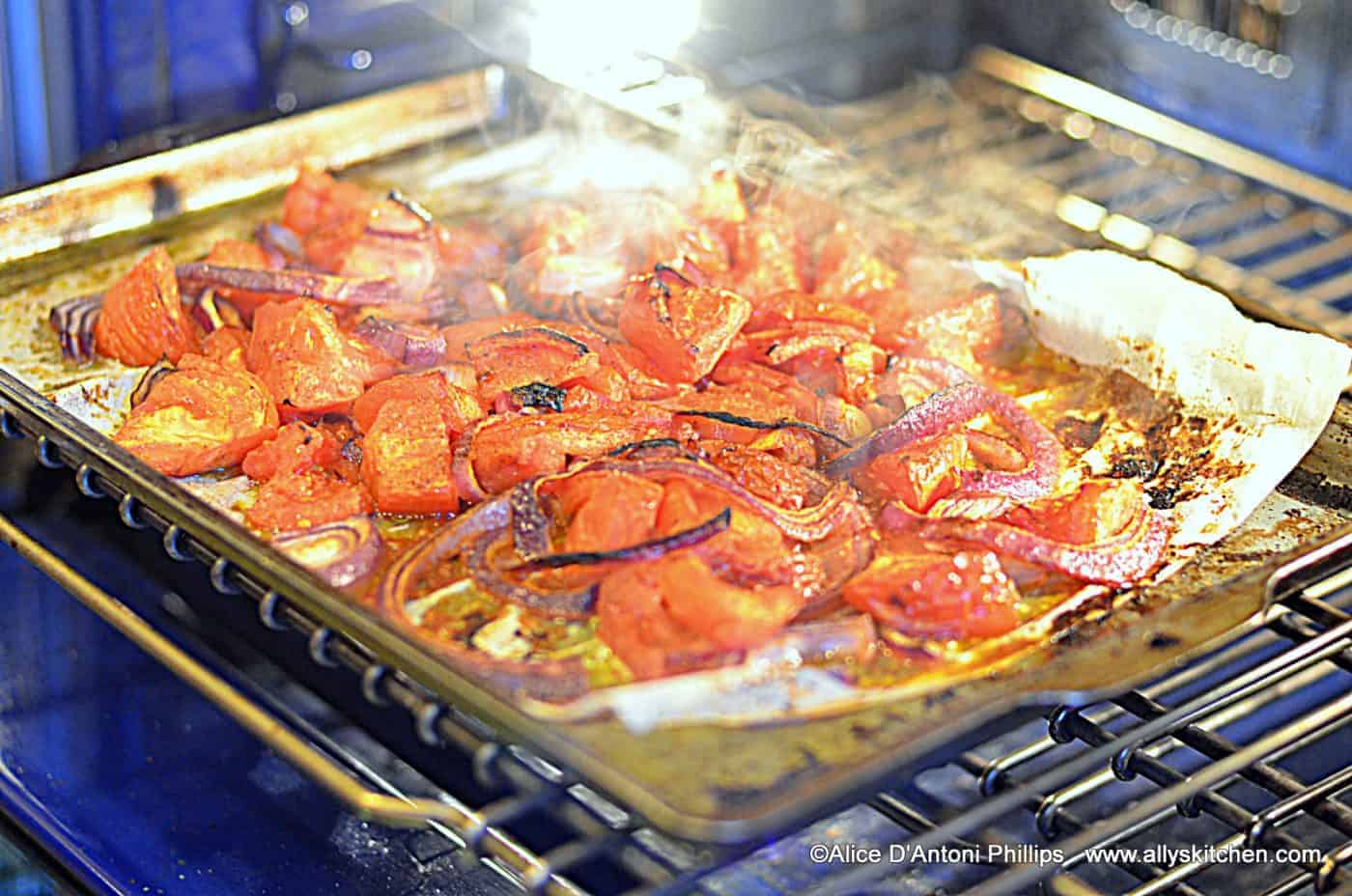 ©alice d'antoni phillips ally's kitchen