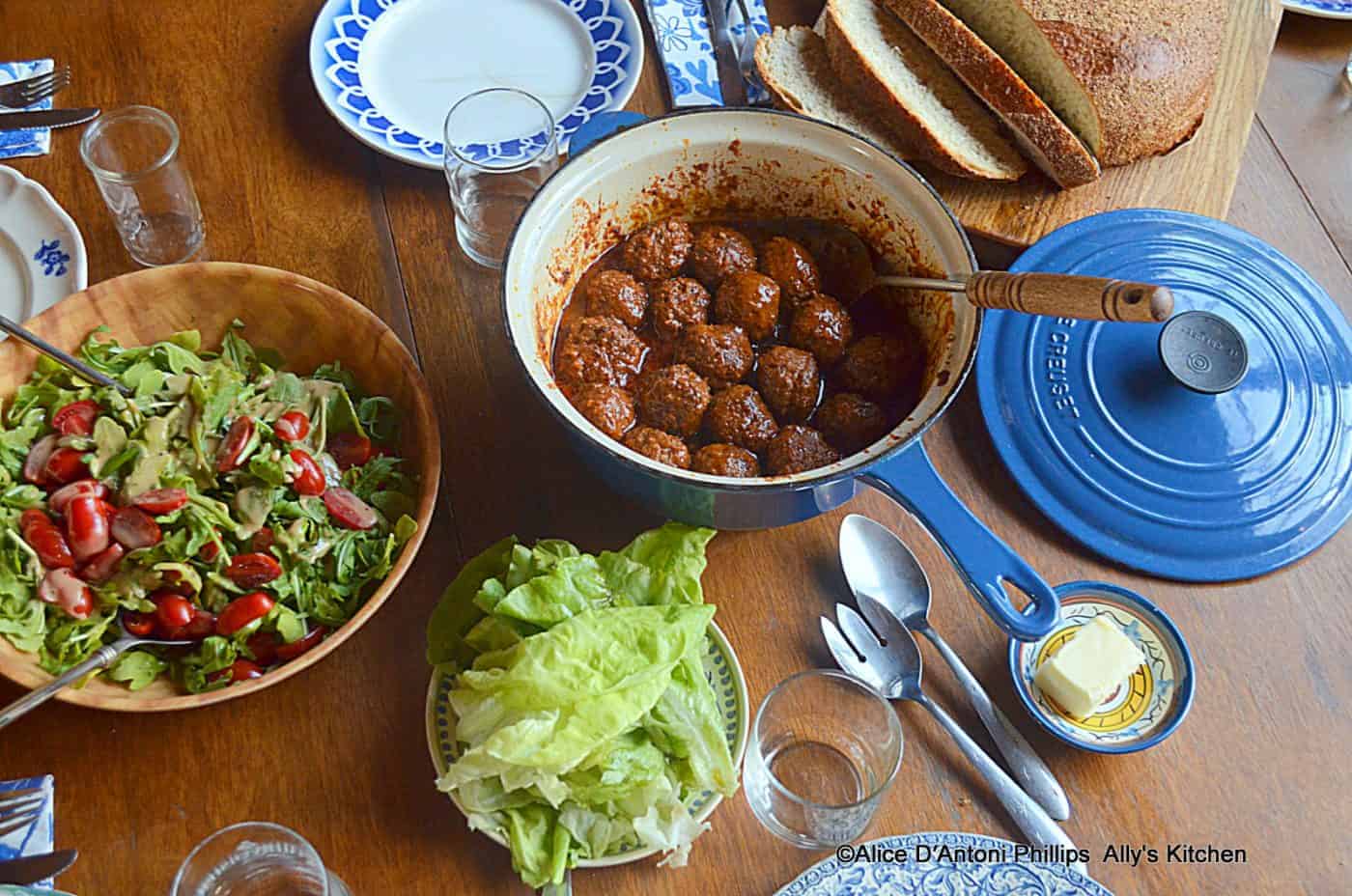 True to my Boho nature, I really let the gypsy in me burst forth with holiday morning eats when there's a crowd in the house!  There's a mishhhmoooosh of eats–nothing matches, nothing probably makes sense, but it's always a twist on a global influence knowing that the traditional Cracker Barrel or truck stop breakfast of eggs, bacon, toast or biscuits and gravy, is just an exit away if we want that, but this kind of morning eats is truly an experience and exploration and excitement for the palate and eyes! Probably you'd agree that the holidays call for special eats—morning, noon, night and everywhere in between!
Having a spread that's easy to put together, yes, you've done all the prep work days and weeks ahead and can pull from the freezer and refrig, as well as a plan for what's on that menu makes execution like, presto, quick! When we have a crowd at our place over the holidays, most of the morning eats are buffet style because everyone's getting up at different  times, each has his own routine as to how the morning goes—a couple of cups of coffee first, some tea—so the spread is there in the kitchen on the counter whenever folks are ready to chow down!
There's always stacks of small tapas-like plates—about 4" square—just enough to hold a few bites, then you're back for more! Here's what you'll typically see on my stainless steel prep table~~keep in mind, these platters and trays of food are sized to the numbers I'm feeding~~what's most important is that there's a glorious selection of  boholicious yummmmeees~~these are some of my favorite recipes I'm sharing with you!

Fruit Platters—Your fruits can be fresh, but don't forget there are many great fruits from Dole that come frozen and in a can or jar!  You can grill fruit to give it some added flavor—use a cast iron skillet or get ambitious, skewer the fruit and throw it on an outdoor grill!  Mix in lots of fresh herbs—mint, thyme, parsley—for flair and more flavor.  And top off with finishing sea salt flakes—talk about accentuating the flavor punch!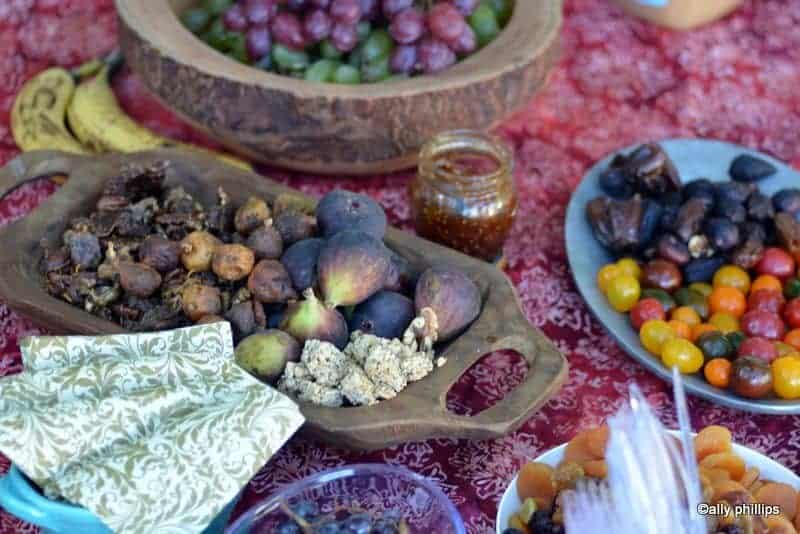 Cheese Platters—Go European and Middle Eastern with several different wonderful cheeses—choose your favorites—creamy, salty, spicy, mild, wild & crazy! Cheeses aren't just for cocktail
parties!  Having them on your breakfast menu gives a global flair that adds to the fun of the holidays!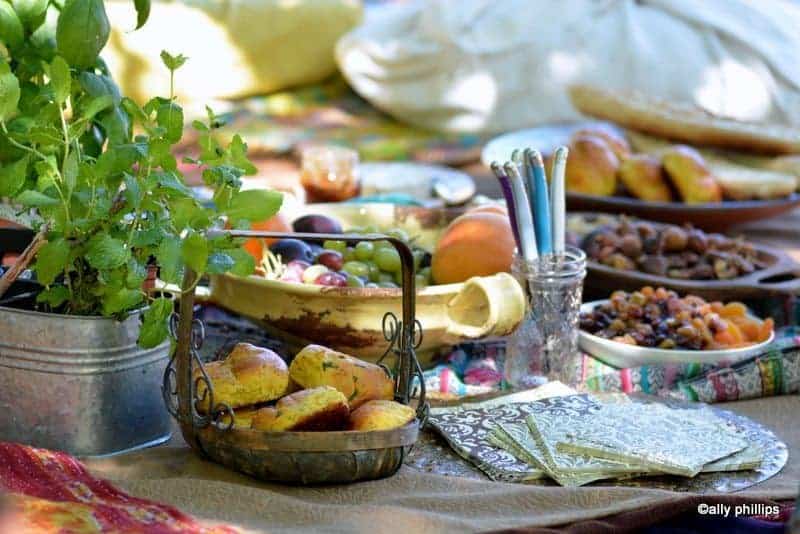 Veggie Platters—Another fabulous addition to breakfast is to definitely have roasted and charred fresh veggies—these can be done in the oven and served right from the parchment paper lined cookie sheet on which they cooked!  It doesn't matter if they're hot, warm or room temperature, they're just fabulously exotic for your holiday first meal with toast, warm bread, even crackers! Stacks of baby waffles and pancakes—Bring on the babies!  These little critters are always welcome for the morning meal!  I like to do the small baby waffles and pancakes because they can even be picked up, slathered with some good jam or fruit and eaten with just your hands!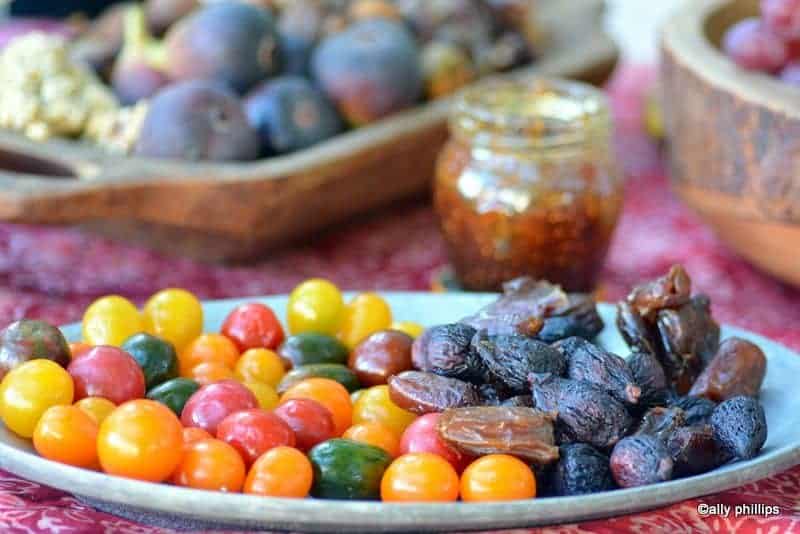 Eggs—When you're preparing eggs for a crowd, it's hard to do the short-order cook thing, well, if you want to enjoy the company, so do things like a skillet frittata, egg pizza, tomato pizza, boiled eggs, egg salads and deviled eggs!  You can leave it on the buffet table, and even at room temperature, these eggs are darn good—then they can always be warmed up in the microwave—but watch the time because they can get rubbery!
Breads & Sweets & Jams & Jellies—Fresh hot breads are easy and can be done without all the time for yeast raising and kneading—I've got a recipe for a big ol' bread biscuit that you cut into slices—trust me, you're folks will be happy.  Then don't forget to have an array of several really nice jams and jellies—homemade if you're lucky—or spring for some of the all-fruit and higher-end kinds that just are infinitely different than just regular jams and jellies.  Throw in some almost 'healthy' sweets like oatmeal cookies,granola bars, and other treats just as a bite-size pick up and for the sweet tooth in all of us!