Plane. Train. Ferry. Bus. Unlocking Gems Along the Way~~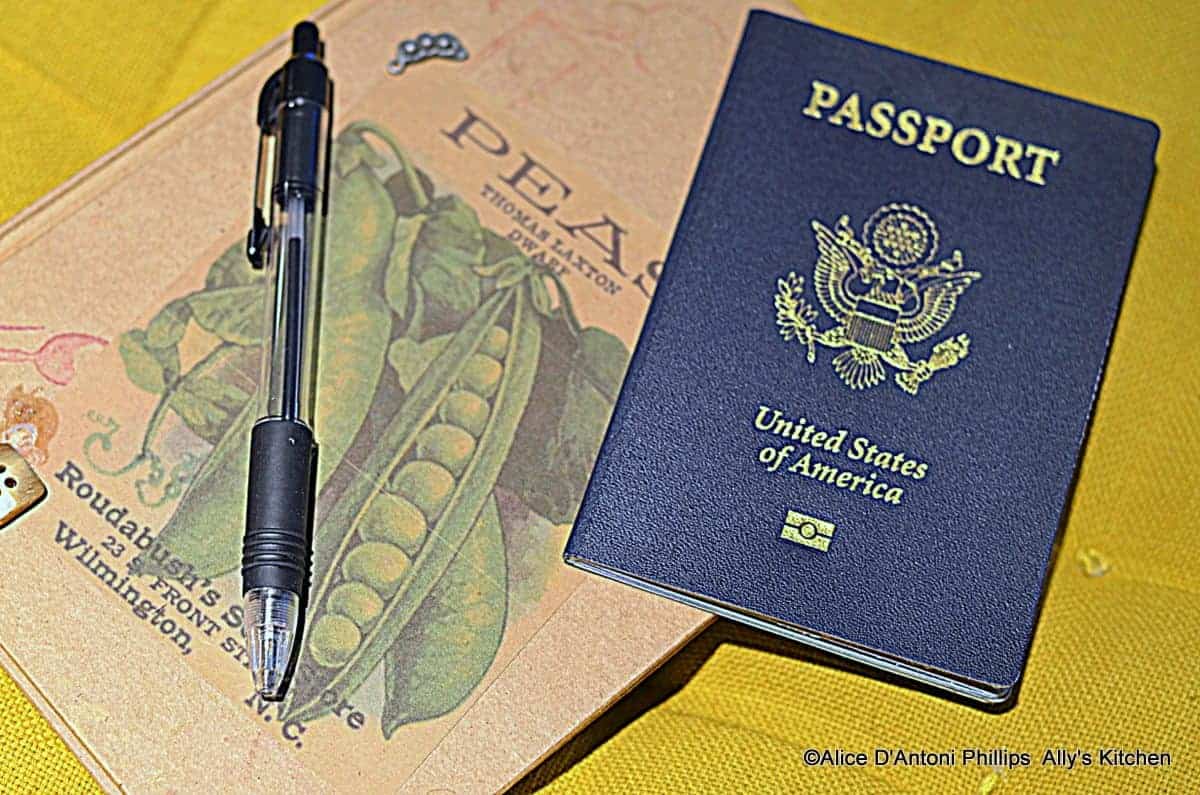 Traveling is always an adventure, especially if you let it just happen, if you welcome the unknown, the unexpected, and if you step out of the boundaries of complete security and safety and take a few chances.  This how you meet people, real people, authentic people who give you a perspective about their culture and the lives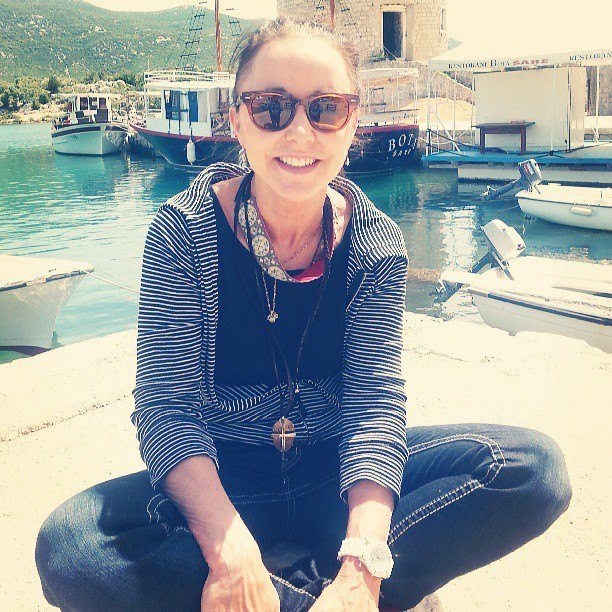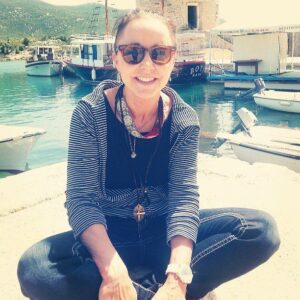 that's worth gold~~something that can't be bought.  Something that just happens because you've taken the adventure route in your travels.  Let me share with you the gems from the plane, the train, the ferry, the bus, and the car.  Jump on my magic carpet and ride with me for just a while~~
The plane.  Our travel from Berlin to Rome was on Air Berlin.  A crowded full flight, we shared a row with a young woman who looked to be about 20.  At first stand offish, we smiled and when she knew we were American, a conversation quickly started.  From Louisiana, she had recently graduated from college and much to the chagrin of her parents had decided to take off a year before medical school and become an au paire in Berlin.
She wanted to learn German and what better way to do it.  As we talked, intrigued with her story, she share the process of doing all the research on her own and finding the family, after interviewing several.  Skpe'ing was part of her due diligence as well as getting background information on the families—she had not gone through an au paire agency.  What a brave young woman!
One family she had interviewed raised her radar on her 7th sense, her 3rd eye—something wasn't right—they would not Skype, nor provide the information she requested—however, they offered an exciting lifestyle.  She sensed something, her instincts said something's not right.  After more investigation, she found the family that provided her with her lifetime adventure—living in Berlin and taking care of two small children.  Now, she was finishing her stint and returning to the U.S. to start medical school.
What we learned from this adorable young woman was—some young people are not whimsical in their decision making, she followed her head and not her heart and that it's good to help your parents to understand that your dreams must be fulfilled and move them to a supportive position with time, patience, and addressing their concerns—what a mature young woman!
The Train.  We boarded the train from a small town north of Rome heading to Florence.  Full and packed, we saw a compartment where two young nuns were sitting.  The appeared to be only about 20—when we sat down they looked at us and an angelic smile was conveyed—they were Indian studying at a convent outside of Rome.  Their travel to Florence was for religious purposes—one young woman wrote furiously in a journal, and she had perfect penmanship.  The other gazed out the window and methodically ate a handmade sandwich that almost looked Holy.
There was little dialogue between us.  We sat there in their perfect solitude and silence and for several hours were at a peace that otherwise we would not have known.  Typically, we converse, laugh, and snap pictures and 'ooohhh and awwhhh' at what we're seeing,.  But this was different—it was a time of reflection and quiet. Their presence gave us this—they didn't command it—we absorbed their energy.
What we learned from these young nuns was thankfulness—we'd come from two days of a treasured experience with our Italian family, and unbeknownst to us, we needed quiet, solitude and reflection.  Had we not taken the train, had we not chosen that compartment with the nuns, would we have been given this gift?  Who knows?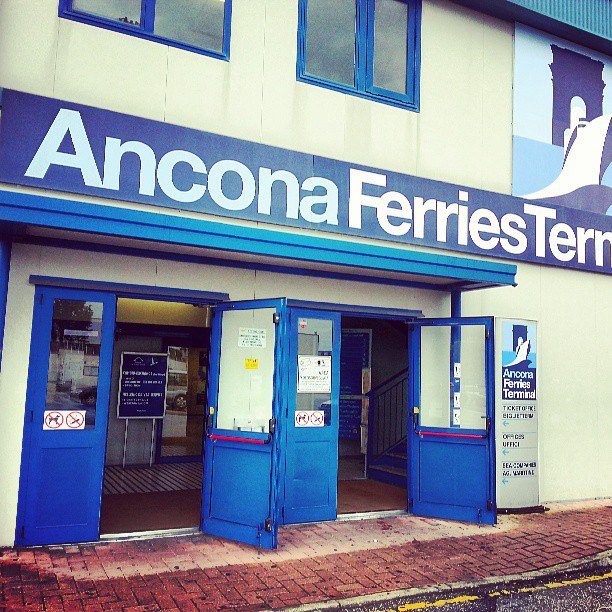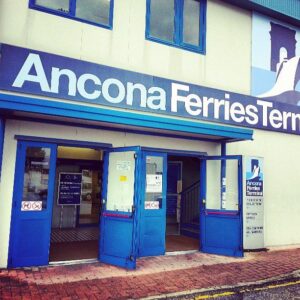 The Ferry.   Ancona is a bustling port city on the Adriatic side of Italy.  We had traveled by car from Tuscany.  Along the way we'd stopped in Assisi, a reverent and magnificent experience.  Chilly and rainy, actually a miserable day, we had to occupy ourselves for about 8 hours before the ferry departed at 8 pm for Split, Croatia.
Everything virtually shuts down in Italy from about 1 to 4 pm—we'd timed it perfectly to find not much of anything open, not even a gas station to fill up the car before we turned it into Hertz.  After walking the rain soaked streets, we did find an Asian shop open—here we bought an umbrella that seemed to be made of a coated paper—for about $3 bucks what could we expect!  Then we found a pizzeria open—not manned by Italians (or it would have been closed)—it was operated by two young men from Bangladesh.  We started with pizza and ended up with curried chicken and curried vegetables.  After more than an hour of eating and conversation, albeit broken English because we knew no Bangladeshi, Ben asked if the boys had a wine opener—we had a good bottle of Italian Chianti in the car! Salute!  We toasted, laughed, smiled and continued talking another hour or so.  New friends who fixed us warm pita bread to take on the ferry and who were enchanted with America and all it has to offer.
It's not unusual to take for granted what we have as gifts—one of the most precious is being American—our country is a place that many people envision, as yes, still the land of opportunity and where dreams are realized.
After turning in the car, we began another pilgrimage—getting to the ferry.  The terminal was beginning to fill with anxious passengers—most schlepping luggage, boxes, bags and other paraphernalia reminiscent of weary travelers.
As we waited in line to board, humans stacking like sardines, it was a virtual League of Nations listening to all the languages being spoken—we had to clear Customs.  Near us were two beautiful women—we didn't know if they were friends, mother and daughter, or sisters—we did know we could talk to them because they had the charming Aussie accent!
These ladies were amazing—mother and daughter, we learned that Mom, Maureen, was nearing 80 and daughter, Cathi, was probably in her 40s or 50s. They were traveling Europe with just a backpack and lots of spitfire in their souls. What an inspiration!  Like us, they were going to Split on the ferry, but unlike us, they were doing an 8-day hike from Split to Dubrovnik—not a journey for the weeny at about 250 kilometers or about 20 miles per day!
We continued to run into Maureen and Cathi on the ferry at dinner, and we shared more special stories about ourselves over way too much wine! From life on Kangaroo Island to beef and horse farming and the curious similarities between our lives, our children, our families, we both knew that there was something truly special about these two strong and committed women!
You can only imagine how moved Ben and I both were by Maureen—she had a grit in her gut, a glimmer and twinkle in her eye, and she was a force to be reckoned with—what an inspiration!  These are the kind of people that truly live 'joire de vive'—pushing the limits of life, seeking the new, the unusual and the unexpected and know that every step of the way, they will be growing and continuing to become folks with a contagious energy that must be shared with others!  I only hope that I can have the good health and fortitude at the young age of 80, yes, it is the new 60, and power myself to continue seeking the adventure and aura of our beautiful world.
Goodbyes—hugs and smiles—were shared the next morning as we pulled into port in Split, Croatia—and, we left with treasures we'd never expected.
The Bus. You really don't get to know the culture and people of a foreign country without spending some time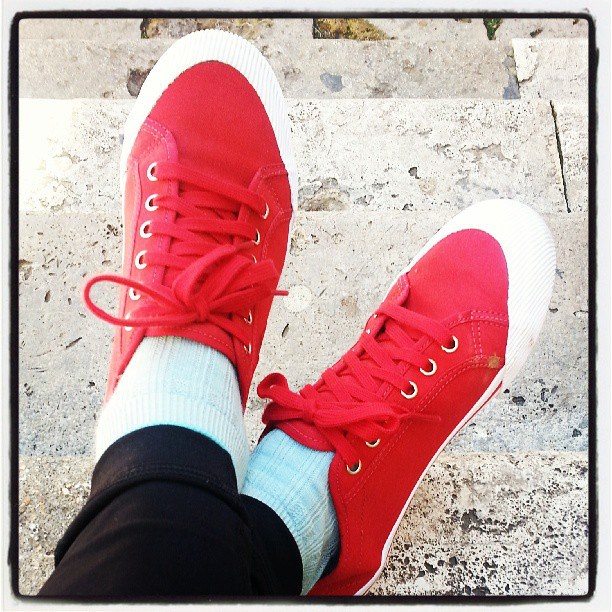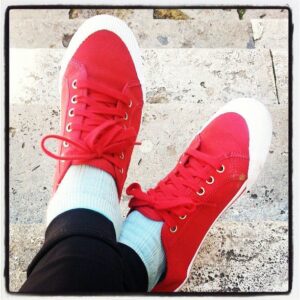 in bus terminals.  Unlike a lot of Americans, many Europeans use as their normal mode of travel, busses, trains, and subways.
We disembarked from the ferry at about 8:30 a.m., just in time to miss our bus—the next one would not leave until 12:45, and we'd be on another 4 plus hour journey.  Chilly, rainy, dreary and nasty, we would be 'waiting'—sitting in the bus station—watching people, from  young travelers with tattered stuffed back packs to elderly people with push and pull carts and suitcases, and hearing languages from around the world—a little English but mostly tongues foreign to us.
Chairs were a premium, so Ben and I perched ourselves and settled in.  Next to me was a middle aged woman, curiously attractive, very thick lensed glasses—I noticed her nails, she was a hard working woman—no manicure, no polish, somewhat calloused—the hands of a worker. Her clothing was not fashionable, but clean and warm.  When I sat down, we locked eyes and smiled—I said under my breath, 'hi'—she said to me 'Hello, how are you?' in perfect English, albeit with her heavy Croatian accent.  I was totally stunned because I didn't expect her, Sonja, to speak English!
We started talking and come to find out she was a language teacher who was traveling to one of the islands for work—her husband and son were both out of work (Croatia has a high unemployment rate), things were very difficult financially for them, and she was moving there for the tourist season to work as a chamber maid.  She was very happy to have found this job, although she was saddened to have to leave her family.
I asked her if she would help me translate some Croatian documents—I had in my backpack some of my grandparents' immigration documents—Passport 107.531, my grandfather's who'd come to America in about 1909 or 1910.   His country at that time was still under the control of the Austro-Hungarian Empire.  My photocopies were difficult to read, but readable.  We both squinted, put on reading glasses, held the papers at different angles to change the lighting and glare on the paper—all this in an effort to figure out what was written.  And, written in a script that no longer exists in today's world of computers, keyboarding and technology.
There was an 'Izvjestnica'—a 'paper of knowledge' as in christening records from my grandfather's village and then there was the 'Izvod iz maticne knjige rodenih' which was my grandmother's birth certificate!  For two hours there was a charmed connection between Sonja and me as I asked her to translate word by word on each of the documents in English.
Sonja was a gift God had put beside me—my eyes were welling up with tears as I learned things about my grandparents, who died when I was young, that I'd never known.  I now know my great-grandmother's (maternal side) maiden name.  I now know the names of both my great grandparents on my grandmother's side—Zarko and Sopfia—his profession, an humble farmer.
I know from the Passport that my grandfather's height was described as 'small', his face 'round', his hair 'brown', his eyes 'brown & almond shaped' and his nose 'normal'!   My other set of  great-grandparents, paternal side, were Andrea and Ana, and they had four children—Nara, Zvan, Josif (my grandfather) and Dara—it was noted on the Book of Christening document from the church that Josif's parents wanted him to 'move to America.'  On my grandfather's passport, his 'profession' was both 'farmer' and 'fisherman who catches calamari'.
The 'Drzava ili strana svieta, u koju se kani putovail' or as Sonja interpreted, '…the part of the world where to go…' was North America.  So much unfolded in those two hours—emotions, tears, smiles, new information and most of all gratefulness.
Sonja was a jewel and the likelihood of this happening, in my mind, was nil—it's what my dear sister friend, Nan, calls a 'God Wink'—it was meant to be.  That dreary cold rainy day turned into warm swells of love and thankfulness—had we not been late for that first bus, I'd never sat next to Sonja and shared my world.  Like me, she was as engaged and interested as if it were her family—what are the odds of making this happen?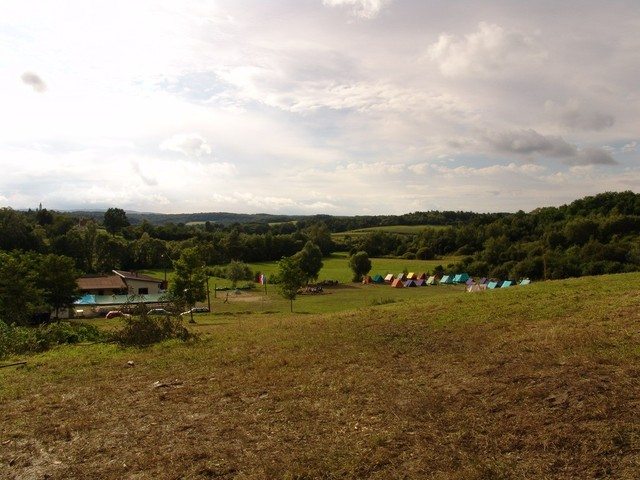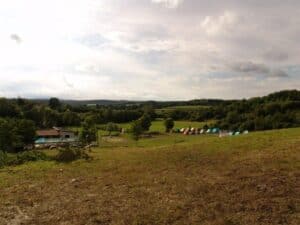 You can surmise in your in your own imagination and mind what I learned in these few hours—for now, my next journey is to find Disnik, my grandfather's village, that's somewhere outside of Zagreb.  Wikopedia has one sentence about it~~ Dišnik is a village in the Republic of Croatia , in the city of Garesnice , Bjelovar-Bilogora~~as of 2001 there were 357 inhabitants.  The emotional, in good way, journey continues~~