The Spectacular Four Seasons Florence Italy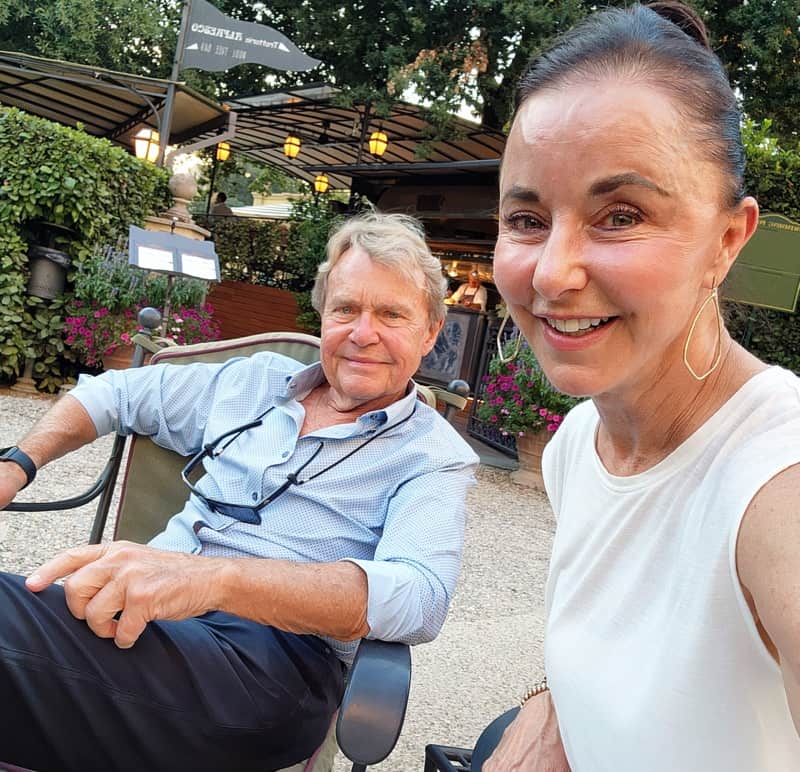 One of the most spectacular hotels in the world! Yes, expect pure opulence and museum history at the Four Seasons Florence Italy!
Four Seasons Italy Locations
Of all the Four Seasons Hotels we've stayed at, hands down, the most spectacular is the Four Seasons Florence Italy!Four Seasons in Florence Italy.
Rest assured we didn't spend all of our time on these grounds, you've got to take a peek at my cooking school experience in Florence, Italy!
View this post on Instagram
Best Hotels in Florence, Italy
It's location is central to everything. It's a walking hotel location or a ride anywhere you want to go in this city that dazzles the senses.
It has the city's biggest private garden – a tranquil haven of statues, fountains and centuries-old tree – and there is a Michelin Italian restaurant.
The walled garden offers fountains, statues and even a small ionic temple. Planted in the 5th century, it continues to retain all of its ancient beauty alongside a few modern day features like an expansive swimming pool.
Centuries old trees are protected and there are romantic places to have dinners in the gardens with one even being inside a mammoth tree!
View this post on Instagram
Most Beautiful Hotel in Florence Italy
For me, after traveling the world and staying in so many hotels, many 5 star and even more, this Florence location of the Four Seasons really surpasses all.
Why? Well, it's not just a hotel. It's a piece of history from about six hundred years ago. And, there's not denying that once you enter the lobby.
From the crest of Pope Leo X who was a Medici and lived here to some of the still operational shutters and windows designed by engineers back in those times, it's a work of art as your turn every corner.
Actually, the Medicis produced four Popes. Leo X, Clement VII, Pius IV and Leo XI. Of course, their genes have been mixed with many of the royal families of Europe.
However, in 1737 the last Medici ruler died with leaving a male heir.
View this post on Instagram
Four Seasons Florence Italy
Whether you want to dine alfresco alongside the Mediterranean blue pool or sit down to a full evening of a Michelin star meal, everything you need is in the confines of the Four Seasons properties.
But, what makes this property most appealing and desirable are the people.
Yes, from Max, the General Manager and Mario, Director of Guest Services to every server, chambermaid, cook, chef, bellman, concierge, check-in and more, the Four Seasons distinctive people ooze just how much the love working at this iconic hotel. In fact, one of our servers shared that as a child and teenager, she dreamed of working at the Four Seasons Hotel.
Florence Four Seasons
Yes, this was an experience that exceeded both of our expectations. And, it was the perfect way to celebrate a milestone 'zero' birthday of Ben's and our anniversary. We'll never forget these days of immersing ourselves in a museum, feeling history, walking into the small Catholic chapel that the Medici family had in this palace and feeling the presence of Medieval and Rennaissance history.
Thanks to dear Mario, I received royal treatment and got to see places and things that only a few people in the world every see in this hotel. You can certainly watch these IG videos and lapse into the opulence of the Old World. Grab a cup of coffee or glass of wine. It's like stepping into a world that you've only read about in history books.
View this post on Instagram