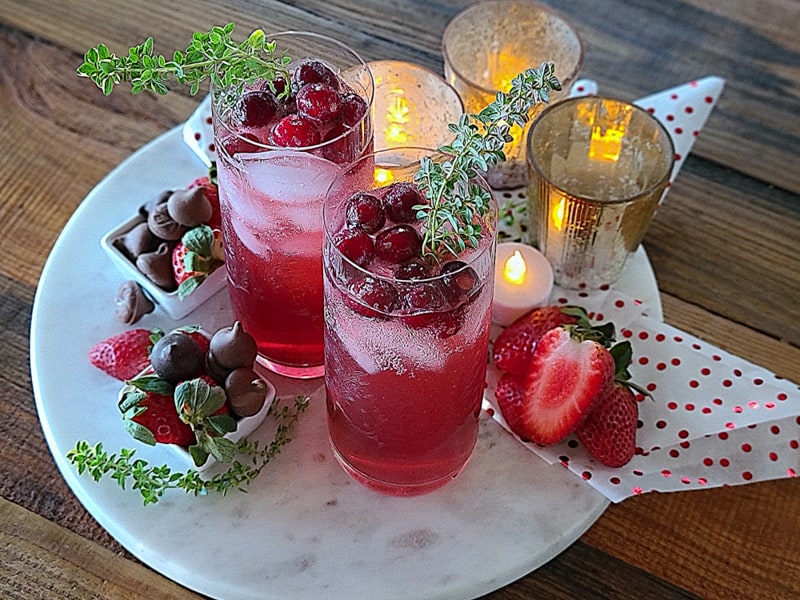 Pink lady apple cocktail has a touch of 'healthy'! You'll love this pink lady apple kombucha sparkling drink. Yes, you can make it virgin!
The Pink Lady Drink
This pink lady drink is also for guys too, so don't be confused. Pink lady is simply the apple used in the kombucha sparkling drink. But, what is a pink lady apple anyway?
Pink Lady Cocktail Recipe
Pink lady apples are simply divine! They're a cross between sweet and tart and when you bite into this apple, well, you know it's a crispy bite. And, the tartness, well, it's refreshing, I think!
Yummy Mixed Drinks
Concocting mixed drinks is really easy when you marry some of your favorite flavors. And, that's what's happening here with cranberry juice and the kombucha sparkling drink. If you want to add another type of sparkling drink, I'm thinking a ginger lemon would also be tasty.
Cranberry Drinks Non-Alcoholic
And, if you don't want this alcoholic, well, just eliminate the vodka. Another option is to use a non-alcoholic ginger beer with the cranberry juice. Oh, that's a delicious duo.
Cranberry Juice Cocktail Alcoholic
And, if you're adventurous and want to try gin rather than vodka in this mix, then I think you'll be just fine. Maybe my alcohol palate isn't quite as sophisticated as someone else's tastebuds, but I can't discern a major difference in taste only more of a fresh pine taste. You certainly don't alter the appearance of the drink. If you swap out the vodka for tequila, another light colored alcohol, you'll have more of a peppery aftertaste.
Romantic Cocktails
Cocktails that are romantic have the look of romance. And, you'll quickly see that in this drink. From the high ball glass to the glistening frozen cranberries, this pink lady apple cocktail is perfect for that big February 14th day, Valentine's Day!
Valentine's Drinks
And, when you serve this cocktail with some chocolates and strawberries, then you have something of a inviting and alluring tray. Add some candles. Maybe flowers. And, you're set!
Pink Cocktail
I've got some other pink cocktails that can work for special occasions like a bridesmaids' party, VDay, special brunch, whatever!
Vodka Infused Gypsy Fruit Drink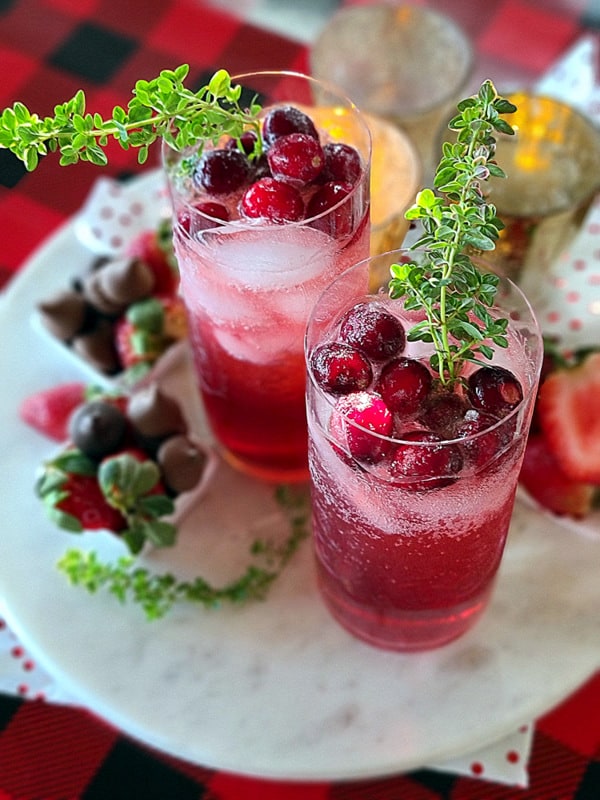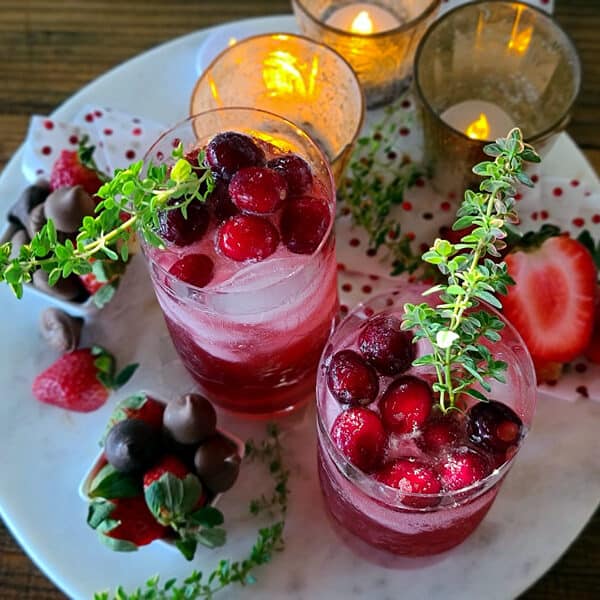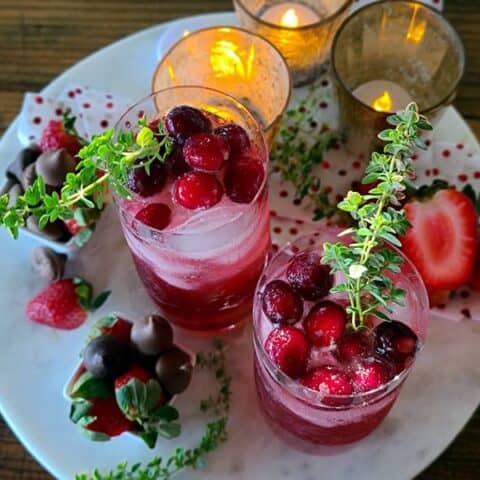 pink lady apple cocktail
Pink lady apple cocktail has a touch of 'healthy'! You'll love this pink lady apple kombucha sparkling drink. Yes, you can make it virgin!
Ingredients
Makes: 2 cocktails
4 oz. vodka
8 oz. cranberry juice
8 oz. kombucha drink, Pink Lady Apple
¼ cup frozen fresh cranberries
Springs of fresh lemon thyme
Instructions
Chill two tall 10-12 ounce glasses. Fill about one-third of the way with ice.

Add to each glass two ounces vodka, four ounces cranberry juice, four ounces kombucha drink, and equal amounts of frozen cranberries.

Garnish with a fresh lemon thyme sprig. Serve immediately!
Notes
Can't find kombucha? Try a bubbly infused with fruit drink S. Pellegrino Essenza (i.e., Blood Orange & Black Raspberry), non-alcoholic ginger beer, IZZE Sparkling drink, LaCroix, Sparkling Apple Juice, Belvoir's Pink Lady Sparkling Apple Juice