hottie chili tomato sauce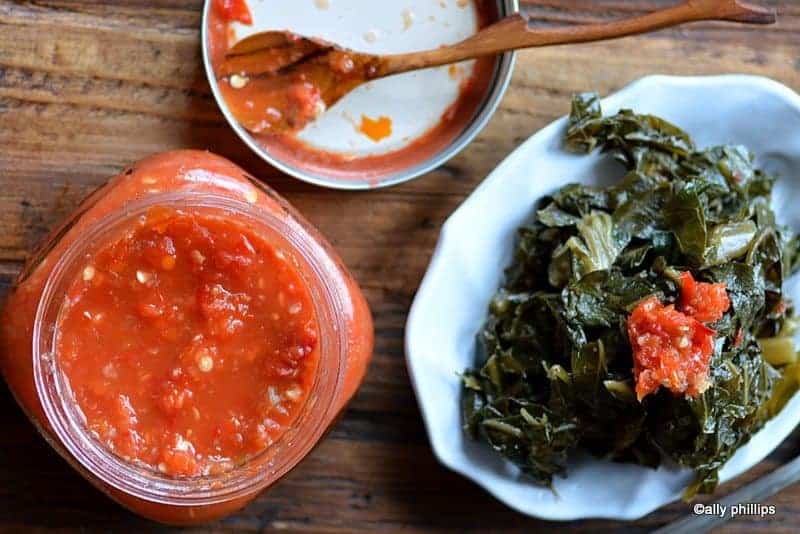 What's a bottle of good hot sauce cost? Probably not that much. But, with just a few minutes and some high-powered wicked hot fresh peppers, you can make your own. I guarantee it'll be much fresher and tastier. Plus it'll have tasty tiny chunks of goodliness that will make just about anything taste better!
Depending upon your heat index level, you can manage the strength of the 'heat' by removing some of the seeds in your peppers before throwing into the food processor. This entire recipe takes about 7 minutes from start to finish. It's a no brainer and you'll find that the addition of the lemon, and the rind, which you'll fish out and throw away, gives a refreshing newest to the flavor that you won't get from a store bought bottle. Swap out the lemon and use lime, throw in some cilantro or fresh basil…create some couture versions of hottie chili tomato sauce! That's what we call boho'ing it to make it your own! xoxo ~peace & spicy~ ally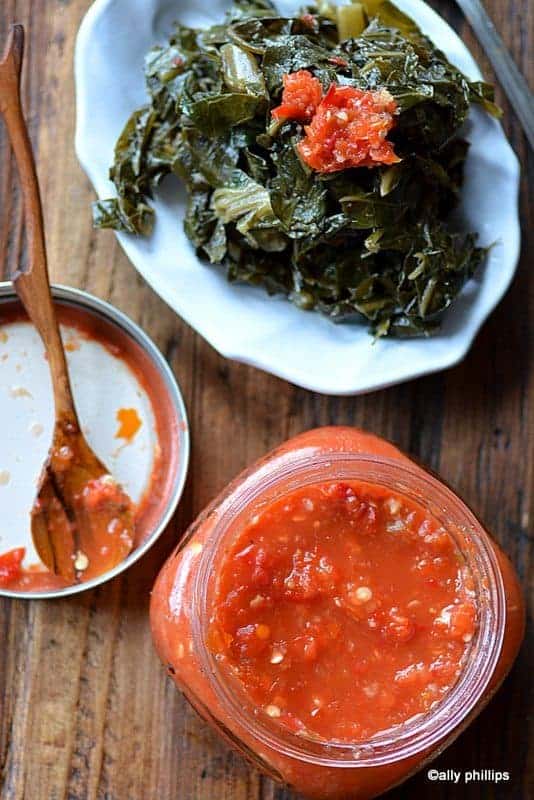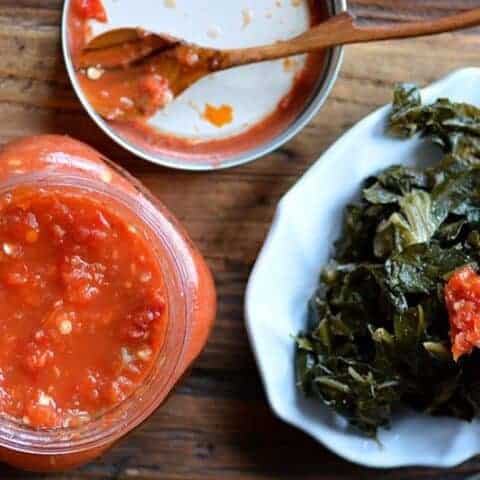 hottie chili tomato sauce
Ingredients
1 jalapeno pepper
1 serrano pepper
1 habanero pepper
1 banana pepper
1 red bell pepper
10 cherry tomatoes
1 lemon, washed & cut in halves
1 tsp. sea salt
1 Tbl. Sugar
2 Tbl. White vinegar
!
Instructions
Wash and trim the top from the jalapeno, serrano, habanero and banana peppers. Cut the top from the red bell pepper, remove the seeds and cut into chunks.
Squeeze the lemon juice with pulp.
!
Put all ingredients into a food processor and grind for about 2-3 minutes. Add the lemon rinds and grind another 2 minutes.
!
Remove the any of the unground lemon rind pieces from the sauce. Store the sauce in an airtight jar. Refrigerate.
Notes
Experiment with new ingredients. Swap out lime for the lemon. Add some cilantro. What about fresh basil! Try a yellow, orange or green pepper for the red. It's all about having fun with your food!