papa bear's chocolate chip cookies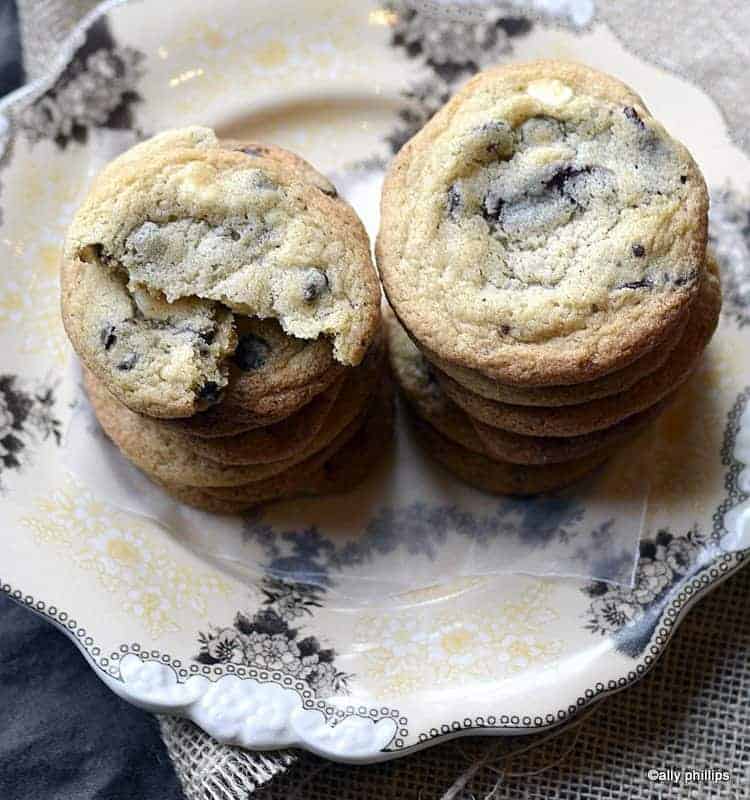 These papa bear's chocolate chip cookies are too chocolateee says Mama Bear. These cookies are too big says Baby Bear. These chocolate chip cookies are jusssssst right says Papa Bear. 'I like all the different chocolate pieces, and those peanuts give me the crunchy and salty that I love!'. Yes, Papa Bear's Chocolate Chip Cookies are big, soft, chewy, nutty and full of bursts of chocolate that will satisfy even the more discriminating cookie lover!
I think the key to making these cookies the best is blending together in steps the first few ingredients. Creaming together the shortening and butter, then adding each sugar, the eggs and other ingredients ensures that all comes together in perfect harmony. It doesn't take long for them to cook. And, if you like the soft and chewy texture then be sure to pull them out after about 10 minutes.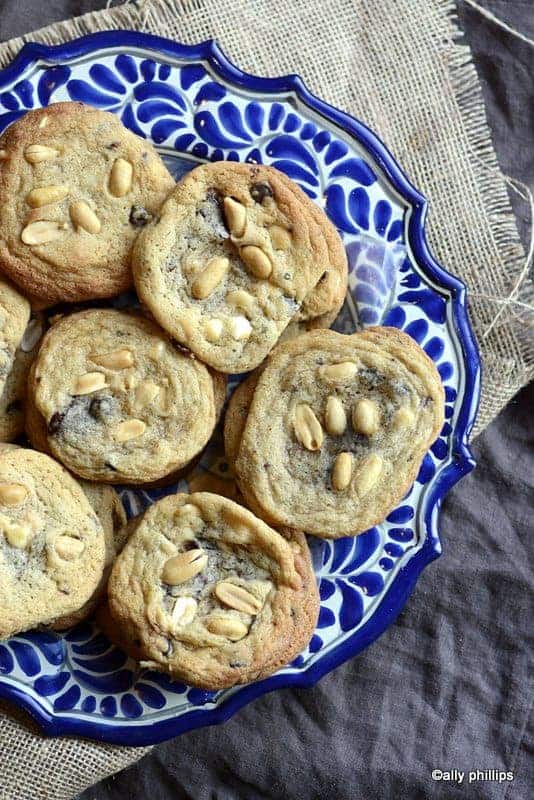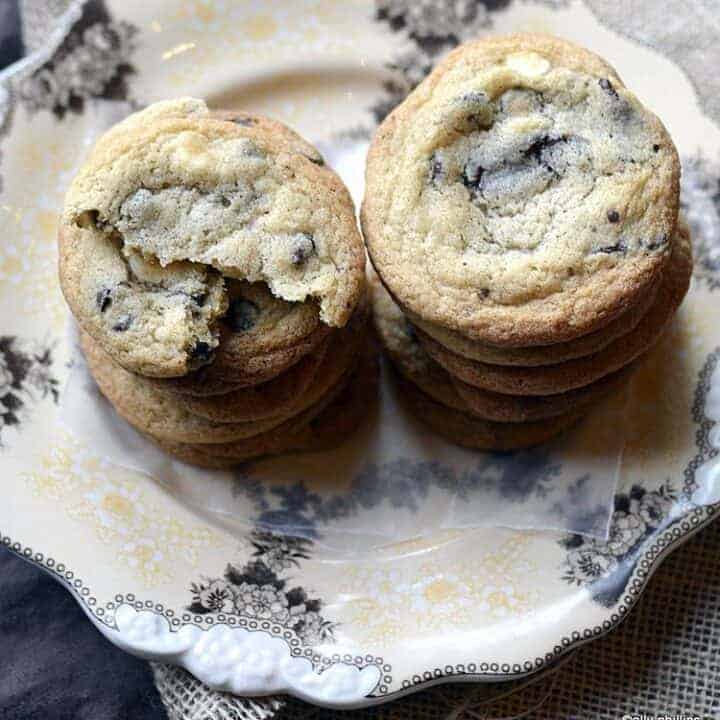 papa bear's chocolate chip cookies
Yield: Makes About 3 dozen
Ingredients
Preheat oven to 350
½ cup shortening, room temperature
½ cup butter, room temperature, salted
½ cup sugar
1 cup brown sugar, packed
½ tsp. baking soda
3 eggs
1 tsp. vanilla
2 ½ cups all-purpose flour
½ cup chocolate chips
½ cup chocolate chunks
½ cup white chocolate chips
½ cup salted peanuts, optional
Instructions
In a large mixing bowl, cream together using a mixer the shortening and butter. Add the white sugar and blend about 90 seconds. Add the brown sugar and baking soda and blend another 90 seconds.
Crack in one egg at a time and blend into the mixture. Add the vanilla and mix. Using a rubber spoon spatula blend in one-half cup of the flour at a time until all is worked in well.
Add the chocolate chips and blend together well.
Using a spring scoop (about 2 tablespoons), put dollops on to a parchment paper lined cookie sheet. Leave at least two inches between cookies. My cookie sheet (10x15) will hold about 12 mounds.
Take 3-4 salted peanuts and gently push into the top of the mounds (optional). Bake in a preheated 350 oven for about 10-11 minutes. Remove, cool a few minutes and put on a plate.
Notes
The peanuts are optional. They add a crunchy texture and a pop of salt!

Trying chopping a bar (about 3-4 ounces) of chocolate with sea salt into chunks and using.

Keep the cookies covered so they don't dry out. They can remain chewy and soft.