I'm a sucker for intrigue with food! It just adds to the mystic, the allure, the mystery of the why! According to legend in Greece, robber's would raid steal lamb from grazing flocks, then they'd return to their hideouts and cook the meat—it would take hours and hours because they'd use a hole in the ground, put hot coals in and then seal it with mud so no steam would escape.
Of course, today it's different! We can seal in those wonderful juices and flavors with lids, foil and sometimes cooking bags are used. This keeps the meat moist and with the herbs, the fragrance of the mint, oregano and bay leaves just ooze into the fibers of the tenderizing meat! While lambs were the animal of choice for the thieves, you can use your choice—veal, beef and chicken if you want.
The slow cooking is the key to this dish, and if you want to add your favorite vegetables—potatoes, peppers, and more, then pile it in!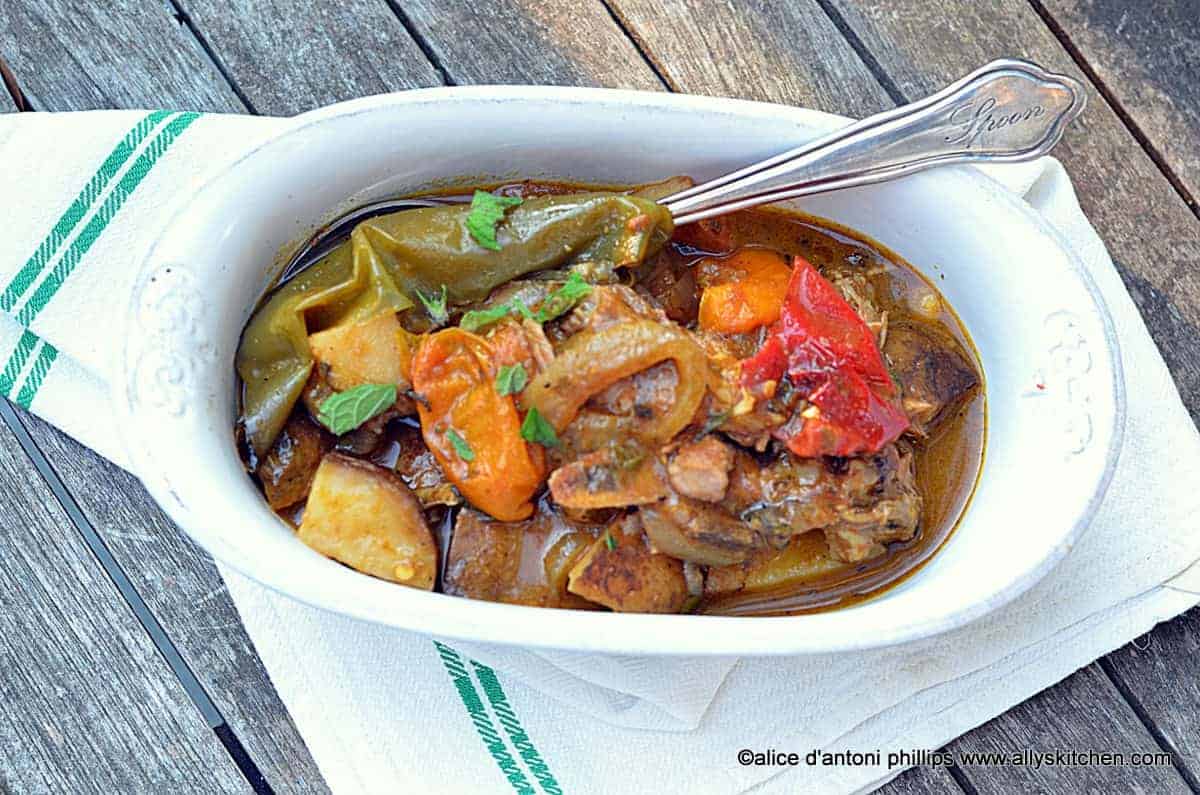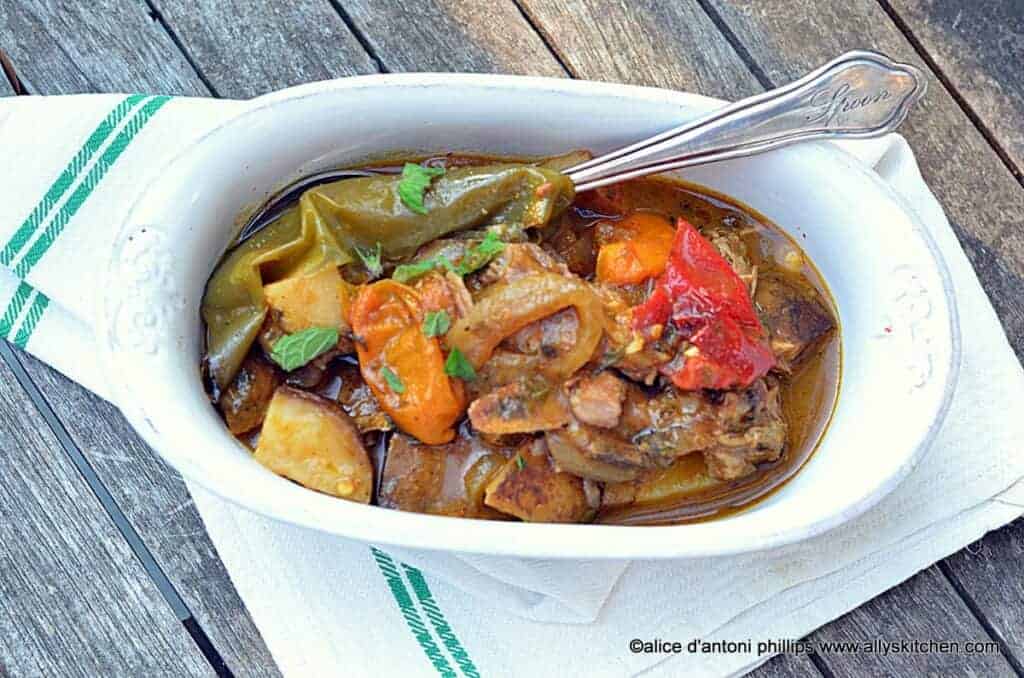 Serves: 2-3
Preheat oven to 300
What you need:
3 Tbl canola oil
7 garlic pieces, peeled and smashed
3 Tbl fresh lemon juice
¼ cup fresh chopped mint (not packed)
¼ cup fresh chopped oregano (not packed)
2 tsp sea salt (divided)
1 tsp coarsely ground pepper
3 sweet Vidalia onions sliced into rings
1 ¼ to 1 ½ veal chuck chop
Cooking Spray
1 cup white wine
1 cup DOLE Carrot Ginger Garden Soup
½ cup DOLE Southwestern Black Bean Garden Soup
4-5 bay leaves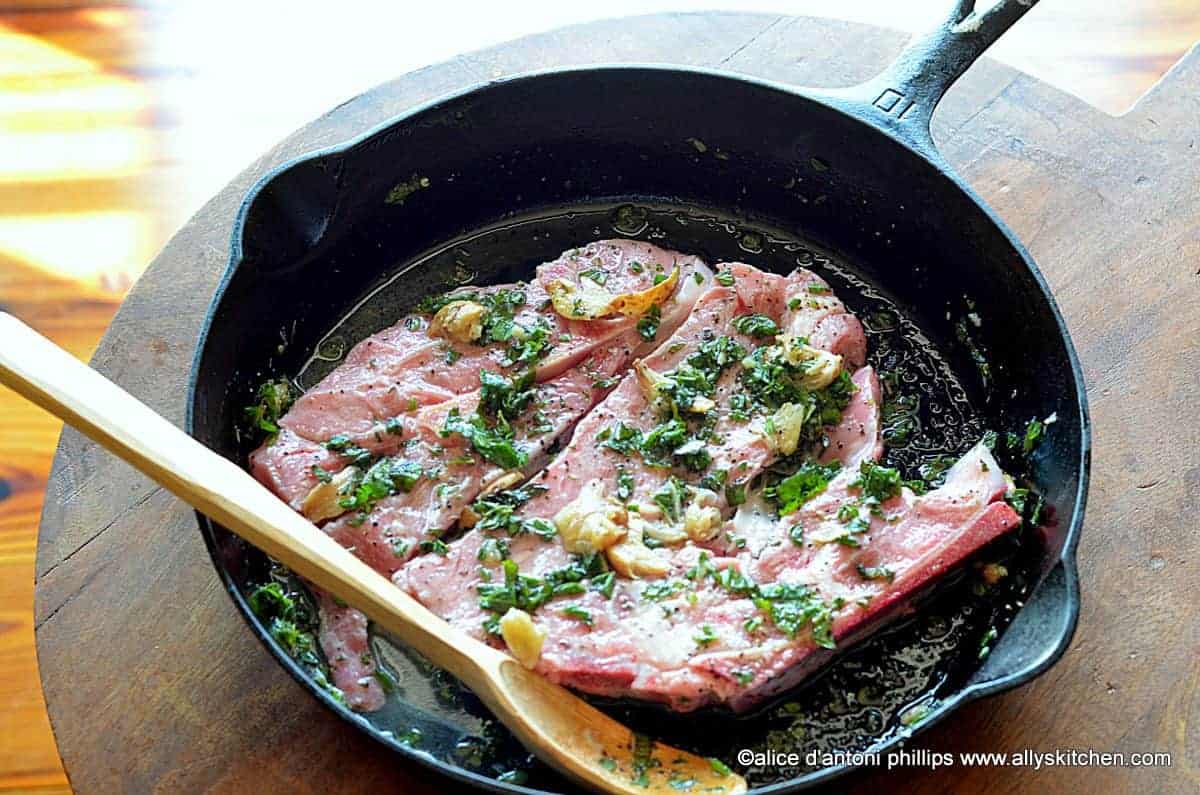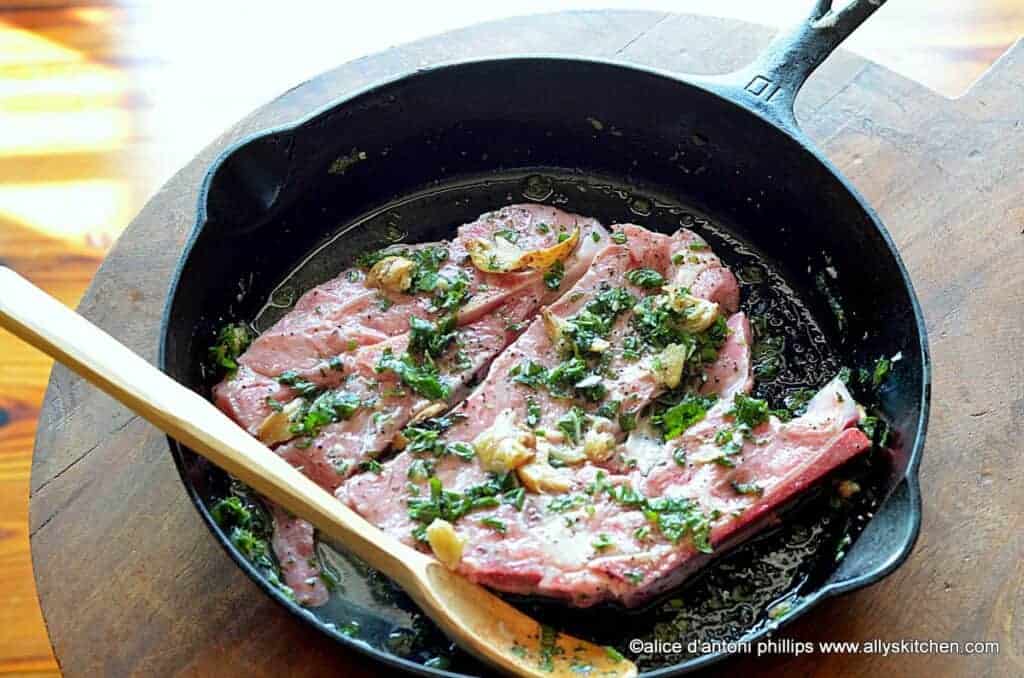 What you do:
In a 10" heavy cast iron skillet combine the oil, garlic, lemon juice, mint, oregano, one teaspoon of salt, and pepper and blend. Add the veal chuck chop and coat all over with the mixture. Refrigerate and marinade for about 2 hours.
After marinading, get another 10" skillet, coat it with cooking spray, turn heat to medium high. Using tongs, shake and scrape off most of the marinade form the veal, put it in the hot skillet and pan sear on both sides to a golden brown—about 2 minutes each side. Put the onions in the marinade skillet. Then put the pan seared veal atop the onions. Deglaze the skillet with the pan searing skillet with the wine and let it sizzle a few minutes.
Pour the wine over the veal. Add the carrot and black bean soups and bay leaves.
Cover with the skillet with doubled foil then put a lid on top. Put in a preheated 275 oven for 2 hours.