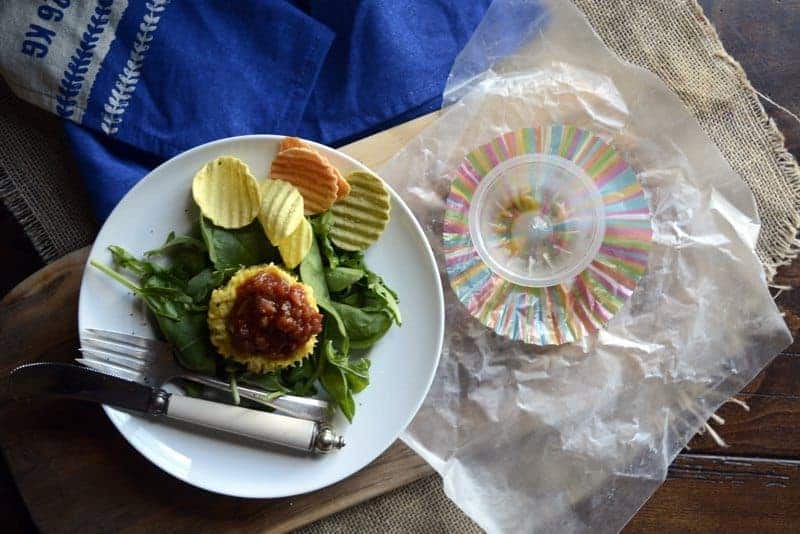 This one minute omelet came about because I want young folks to get back in the kitchen! And, I know to do this, it has to be convenient.
Two Minute Egg Omelet in a Mug
It's a fact that the younger generations, like Millennials and GenX'ers, are spending less and less time in the kitchen cooking. Why? Well, because there's just 'no time' to do so.
Omelet Recipe
With careers, demands, social media, friends, family and everything else that consumes 'life', there's just not a priority on home cooked meals and spending time whipping up dishes. If you want to read more on this phenomenon, check out this article in the Wall Street Journal titled 'Why Cooking Has Become a Lost Art' *sniff sniff*.
Best Omelette Recipe
That's why I've created omelets that take a little more time than 60 seconds like this fabulous skillet open-faced omelet!
Quick Easy Omelette
Yes, this is one of my motivations for figuring out this recipe. This one minute omelet came about because I want young folks to get back in the kitchen! And, I know to do this, it has to be convenient (I mean think Blue Apron and these 'home cooking' delivery options).
How to Make a Quick and Easy Omelet
Yes, it's important to have something quick, easy and healthy for breakfast that can be done in the blink of an eye. And, I mean with this recipe, you can literally get the beaten egg in the cupcake holder, put it in the microwave, and you might have time to pour a cup of coffee and grab the the salsa from the 'frig.
Egg Omelette
Growing up as a baby boomer, we wasted very little. Yep, we kept everything and reused and recycled it. From wrapping paper and ribbons/bows and boxes to mayo jars, plastic tubs and jelly jars.
I admit that as a kid, even aluminum foil was used two or three times before it was tossed. We'd smooth it out, refold it and reuse for the next whatever. And, I'm still doing that today.
Breakfast Omelettes
So, when I open the Dole Sunshine Fruit Cups, I just find it hard to toss out these plastic cups. They're so great for many things (perfect for putting snacks and nuts in, using as measuring cups, etc.) including putting a large paper cupcake holder in it and having it serve as the 'vessel' that holds it while your omelet cooks in the microwave.
Hey, now the excuse of 'not enough time' to fix breakfast won't fly! The 'one minute omelet' trumps no time!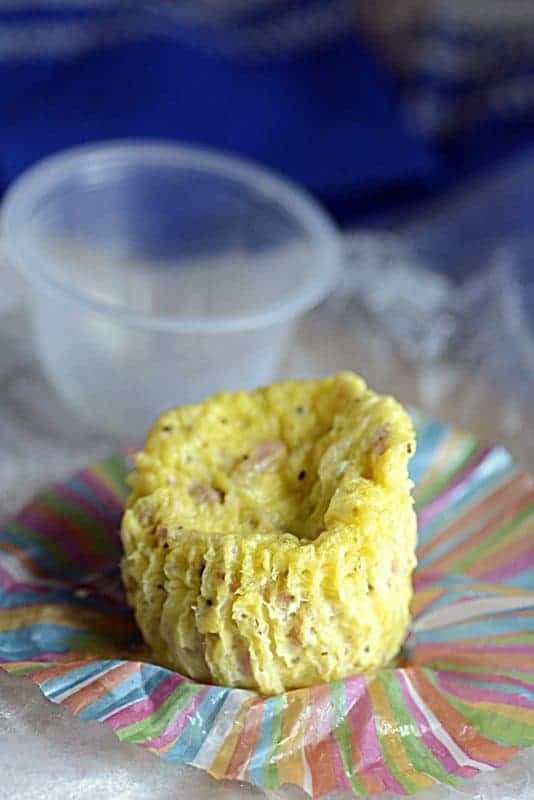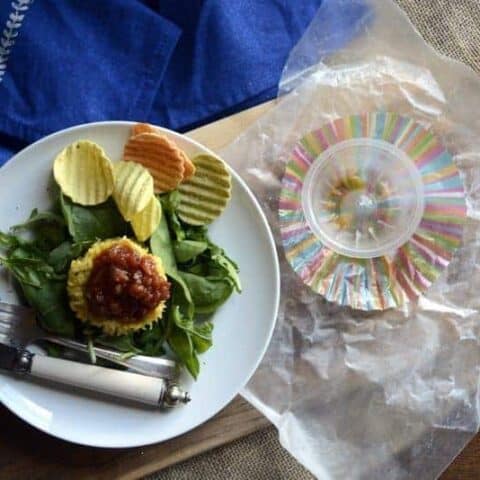 one minute omelet
Ingredients
1 deli smoked ham slice, diced into small pieces, use two tablespoons
2 Tbl. shredded pepperjack cheese
1 egg, beaten
1/8 tsp. sea salt
1/8 tsp. coarse ground pepper
2 cups fresh spinach
2 Tbl. jarred salsa
5-6 veggie chips
Instructions
Put a large paper cupcake holder in a clean Dole Sunshine fruit cup. In the cupcake holder put the ham, cheese, egg and top with salt and pepper.
Cover completely and loosely (tucking under the cup) a piece of wax or parchment paper. Microwave on high for 50-52 seconds.
Remove and let cool about a 30-45 seconds. Remove cupcake holder from Dole fruit cup. Peel away the cupcake paper.
Put the spinach in a bowl. Put the cupcake omelet on the spinach. Top with salsa. Serve with veggies chips.
Notes
Remember to cover the egg completely (wax or parchment paper) tucking under the container.

When the egg is done, let it stand about 30-45 seconds to rest and slightly cool for easy removal of the cupcake liner.