mint pepper jelly sweet petite peas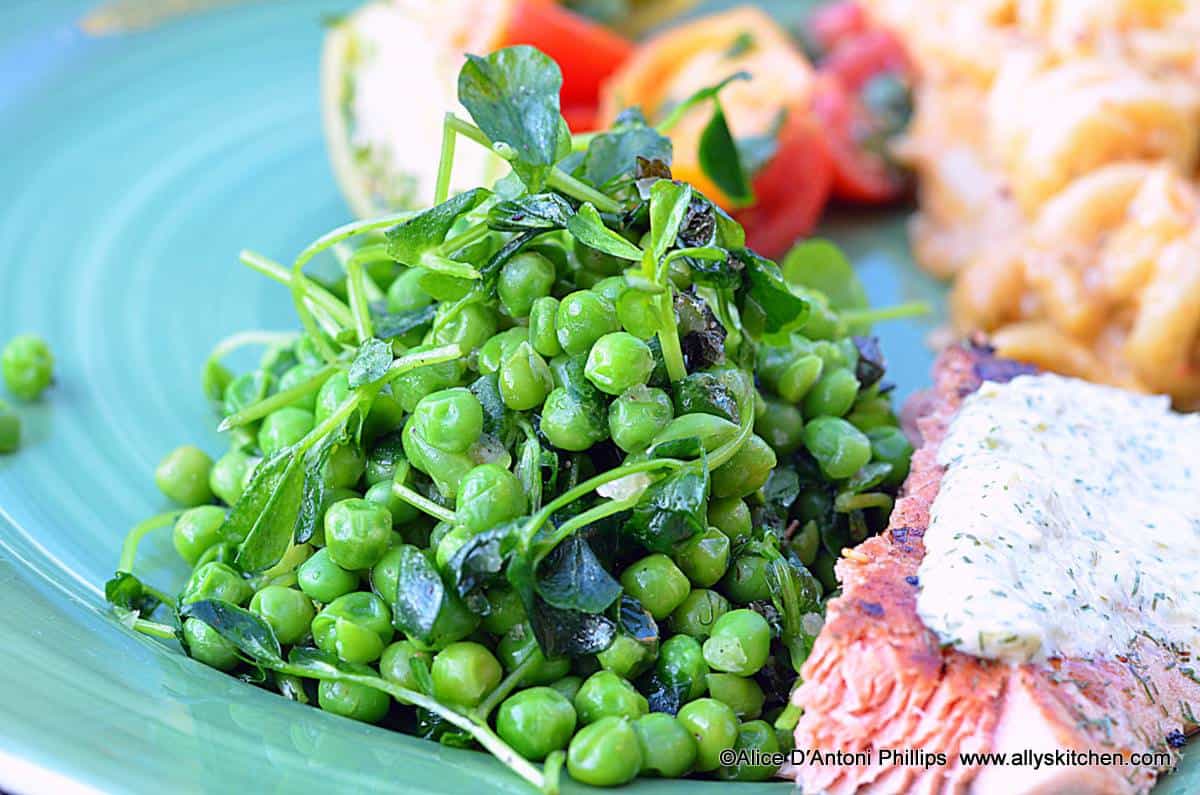 I don't know why we don't eat peas more often! After having peas done with this recipe, I KNOW we'll be adding peas to many more meals! The sauce I created from two ingredients is like a 'dressing', and with the addition of the fresh pea shoots, there's a slight crunch and a subtle 'bitter and peppery' trace that hits the palate.
Now, you just know you could keep adding more colors to this~~heirloom tomatoes, cherry tomatoes, pine nuts, sweet red or orange peppers, and next time, for sure, I'll add some green onions!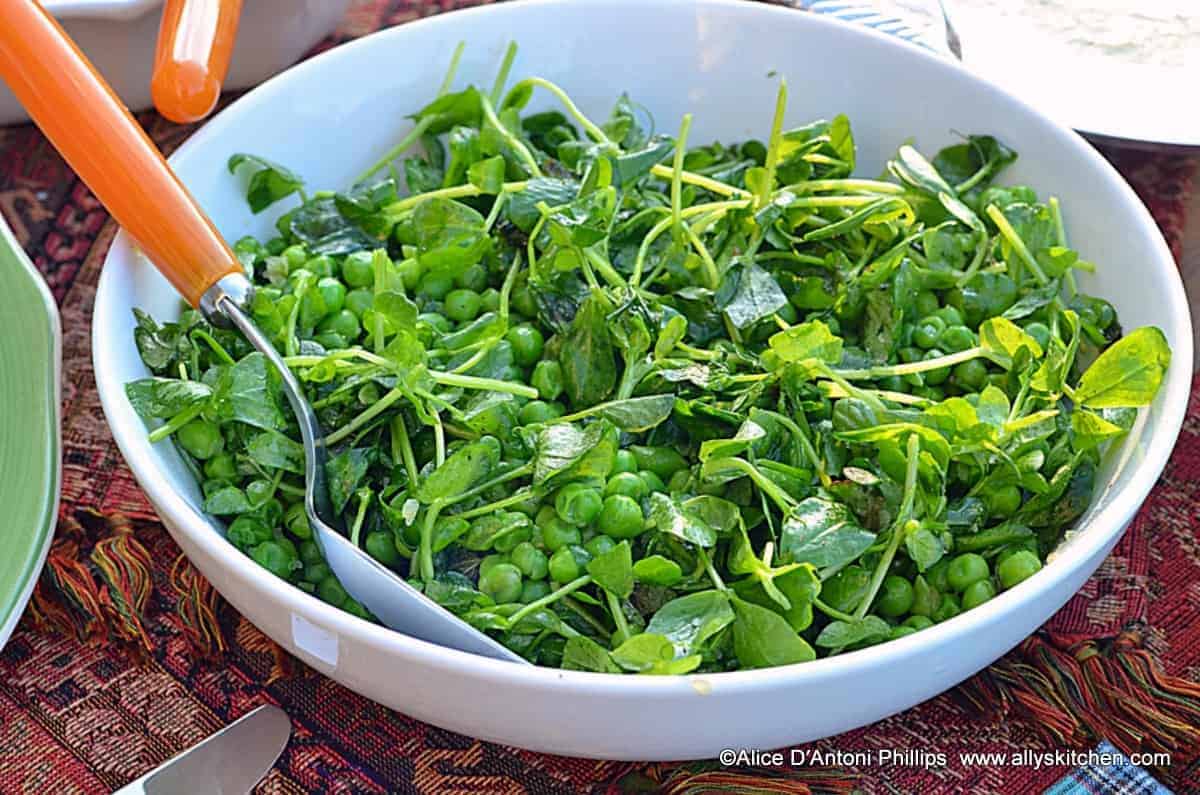 Serves: 4-6
What you need:
1 16 ounce thawed (previously frozen) bag of petite peas
3 tbl butter
1/2 tsp sea salt
3 tbl pepper jelly (I used Uncle Gary's!)
1 tsp hot horseradish
3 cups pea shoots (if you can't find pea shoots, try fresh watercress, microgreens, or baby arugula!)
4 tbl chopped fresh mint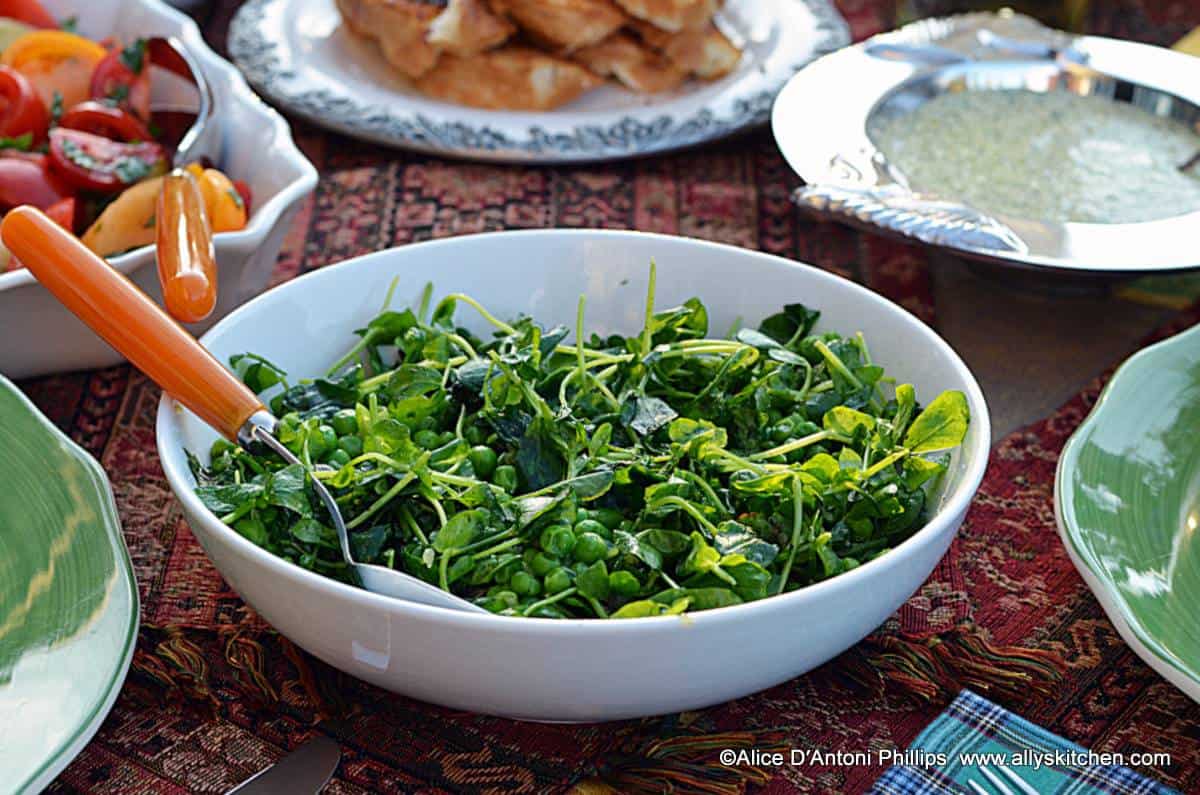 What you do:
Put the peas and butter in a microwavable mixing bowl. Microwave on high for 5 minutes. Meanwhile, in a small bowl blend together the salt, pepper jelly and horseradish. Drizzle on the warm peas and blend. Toss in the pea shoots and mint and blend and toss. Ready to serve warm or cold!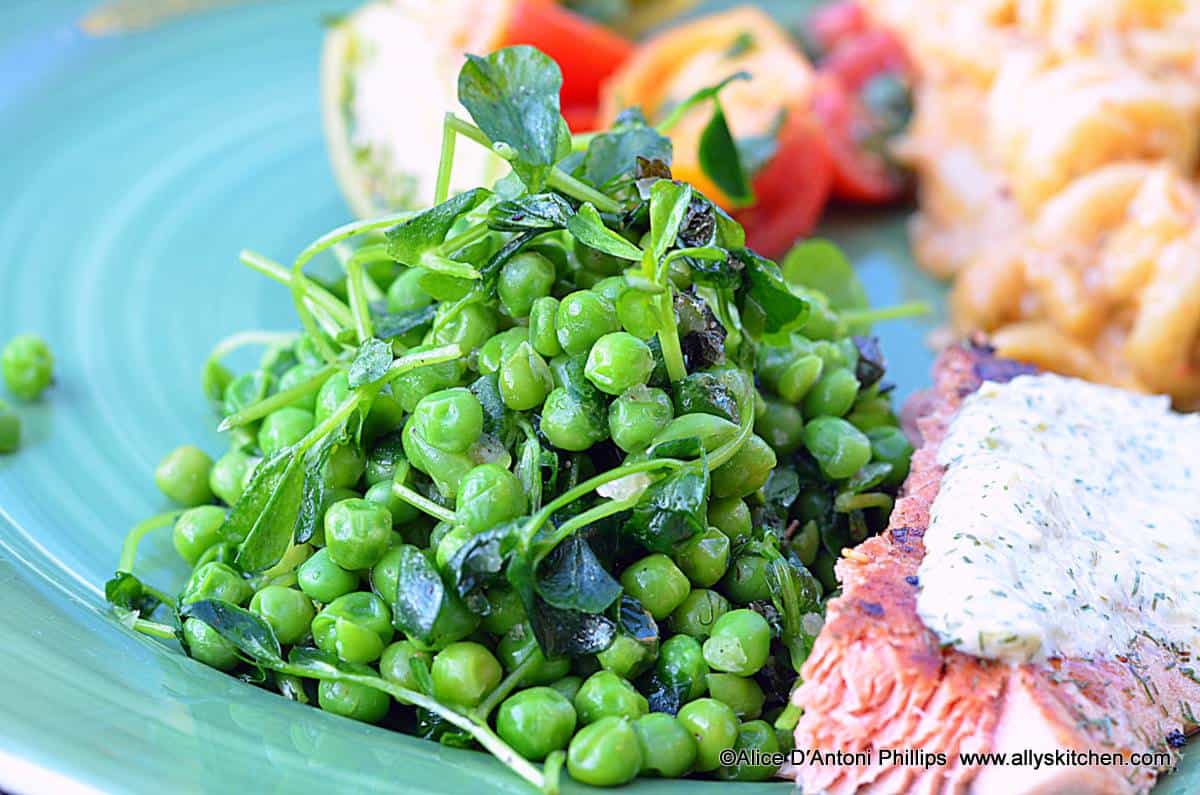 ©Alice D'Antoni Phillips www.allyskitchen.com