Mint Cherry Ginger Goddess Drink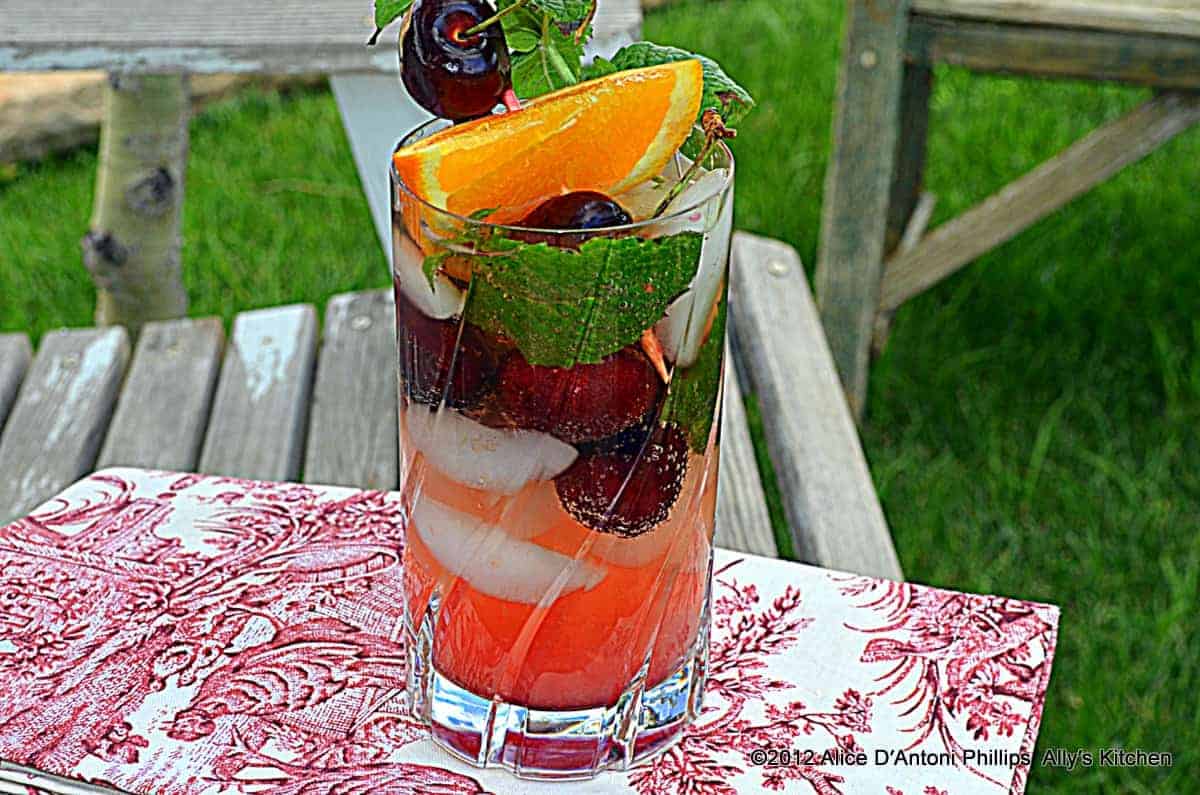 When it's hotter than Hades outside, you want a drink that refreshes…you want a drink that replenishes…you want a drink that requires little work! Think fizzy…sweet…satisfying…cool and chic!
Here's the drink for you! I call it the 'Goddess' drink because when you sip, you feel like your tasting the nectars of the gods of the fruit and herb universe…fresh (or like fresh from Dole Packaged Foods) cherries, fresh orange, fresh mint and hints of lemon! Now be sure to serve it in your finest crystal, or get real Boho and find a cool Mason or Ball jar…either way, you'll quench your thirst on a hot summer day. Of course, you can add a shot of vodka if you like!
Now if you like this drink, try this spiked drink! Vodka infused gypsy drink!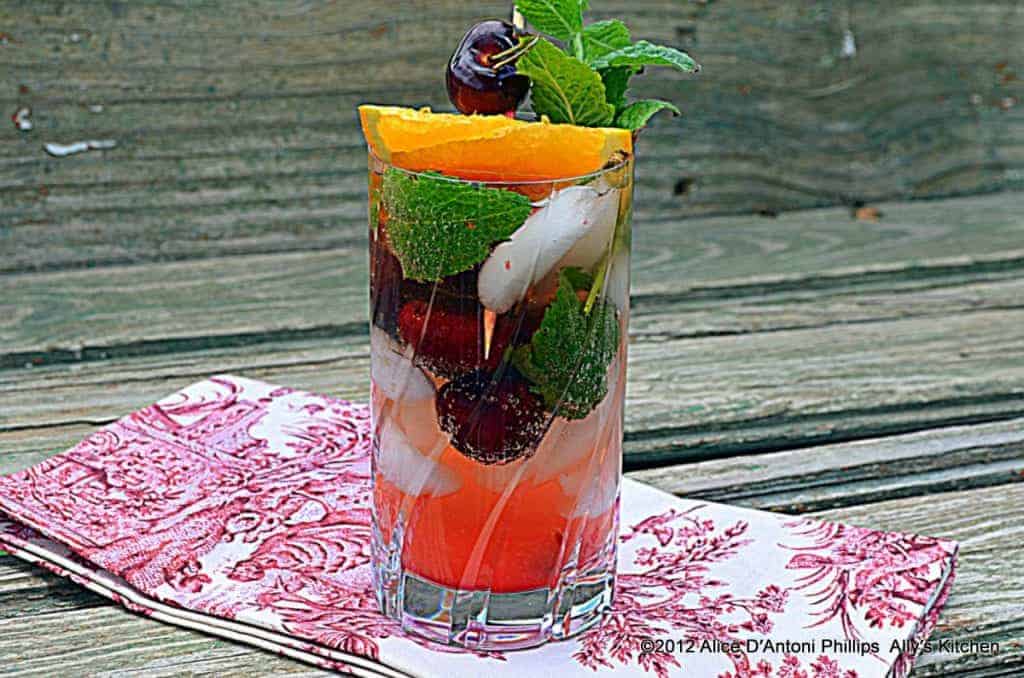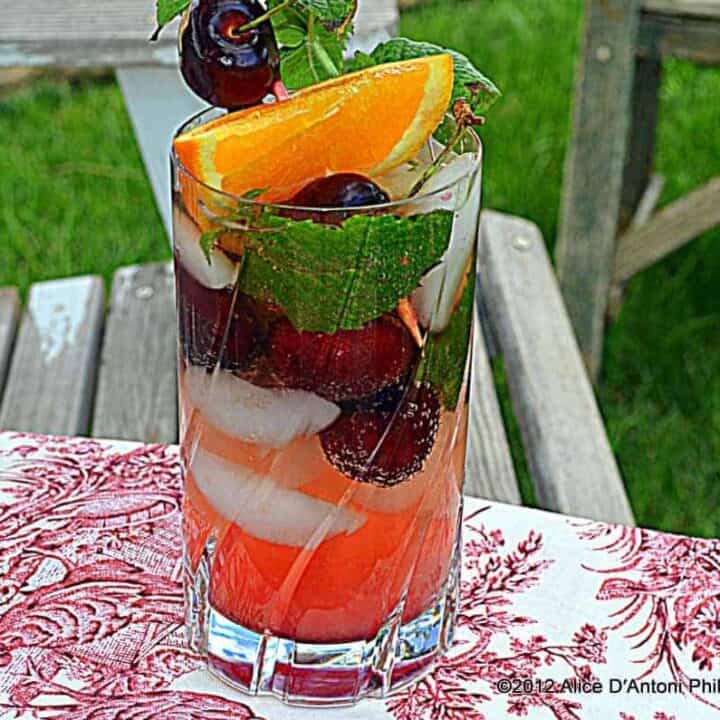 Mint Cherry Ginger Goddess Drink
Yield: One 10 oz. highball glass
Ingredients
Lemon Ice Cubes
8-10 fresh cherries (Dole Packaged Food frozen cherries work fabulously, too!)
1/2 orange juice/zest, divided leaving one wedge for garnish
1/2 tsp. fresh ginger, zested
1 can of Gingerale (diet or regular)
6-8 leaves of fresh mint
Instructions
Put 1 cup of room temperature water in a measuring cup and add 2 tsp lemon juice and 2 tbl of sugar, blend well dissolving all sugar, pour into the cube tray and freeze.
Place a layer of lemon ice cubes in the glass. Add 3-4 whole bing cherries. Take 2-3 bing cherries, pit and squeeze the juice in the glass. Zest some of the orange rind into the glass. Add the ginger. Remove one wedge for garnish and squeeze the remaining orange juice and pulp into the glass.
Put 3-4 more ice cubes. Pour ginger ale into the glass. Blend well. Take 2-3 mint leaves and push into the glass. Garnish on a toothpick with the remaining orange wedge, cherries and mint.