Foods from India~~I've never even ventured into that kind of ethnic cooking and now I'm getting my toes wet with trying this very first dish.  Maybe it was the intriguing movie 'The Life of Pi' that sparked my interest even more so~~I've always loved the design flair of the women's attire, the colors, patterns, the jewelry~~all so mysteriously exotic to me!  So, I was at the Fresh Market and World Market, and found so many different types of  Indian sauces, spices and food products, so without buying everything, as I tend to get really gungho about new adventures, I tempered my impulse to load up my cart!  Honestly, I was really proud of myself when I checked out and had only this one jar of 'Madras Curry Sauce'~~this was simply delicious, and having the sauce made it really much more convenient, easy and encouraging to do more!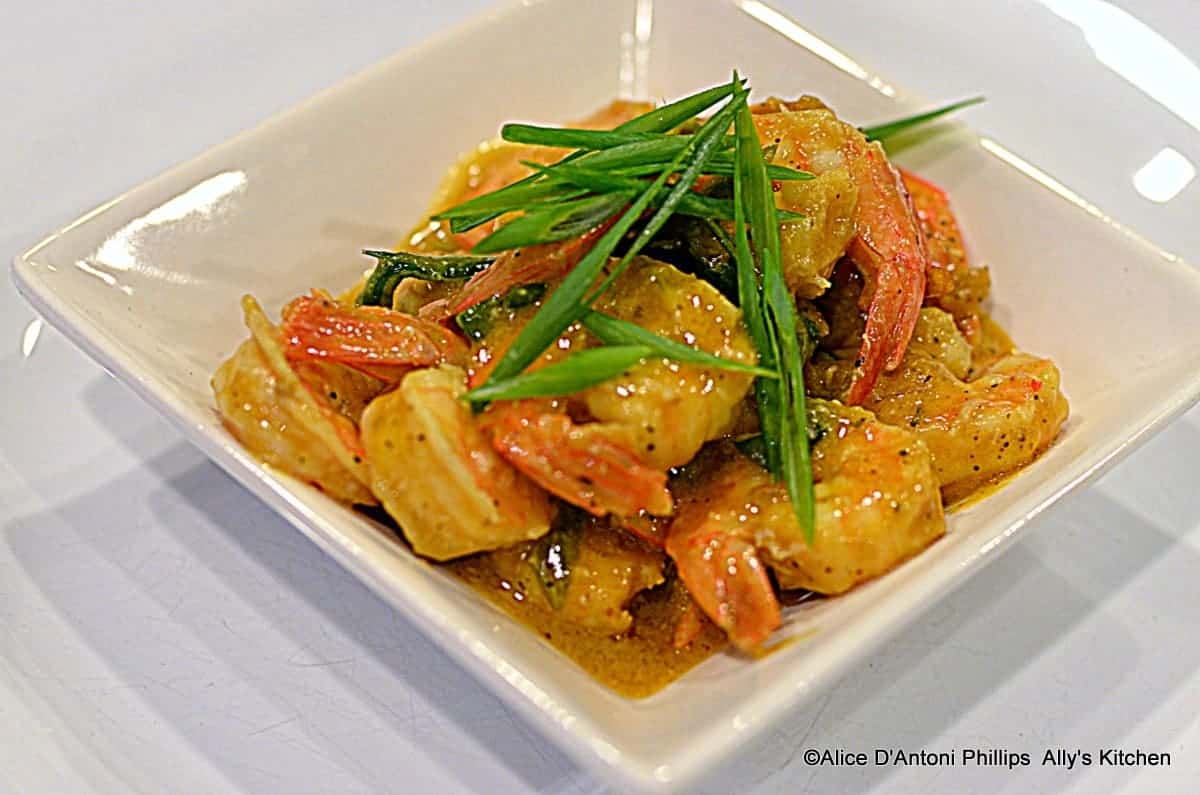 Serves:  2
What you need:
1 pound peeled deveined tail-on large shrimp
2 tbl butter
4 tbl olive oil
½ tsp sea salt
1 tsp coarse ground pepper
1/3 cup white wine
½ cup Indian Simmer Curry Sauce (I used Maya Kaimal.)
½ cup chiffonade sliced green onions with tops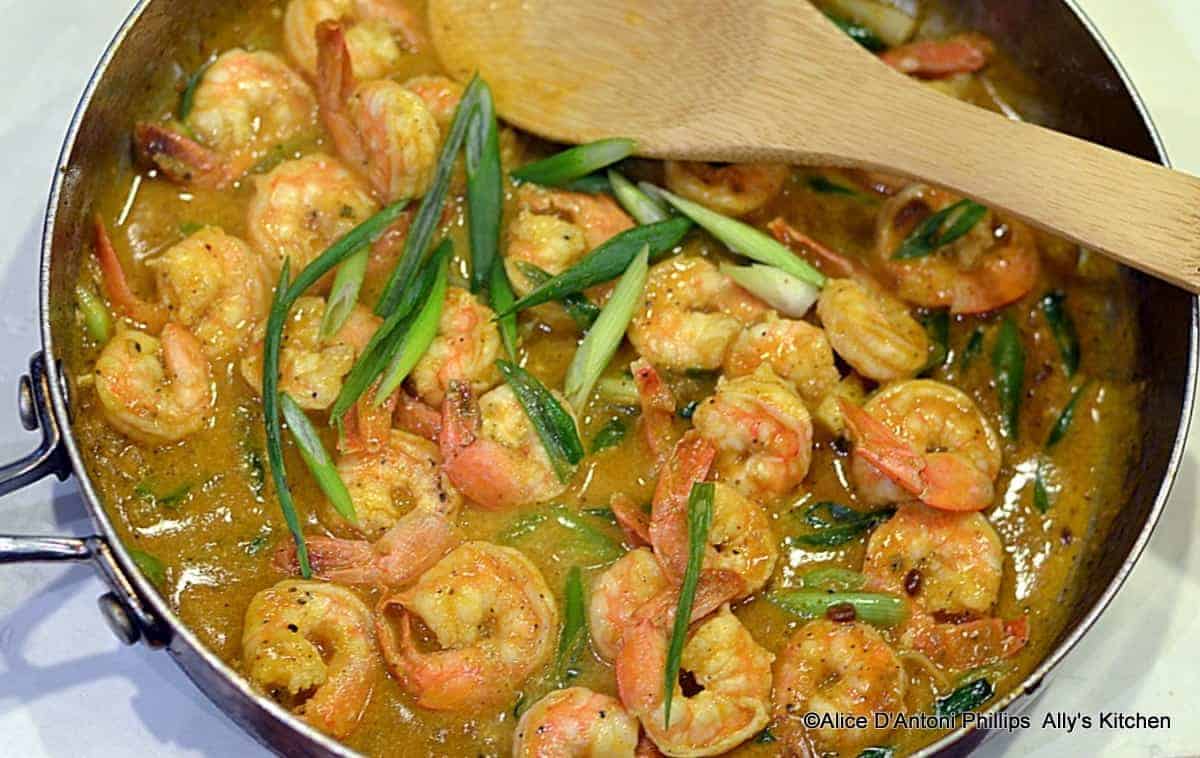 What you do:
In a medium skillet over medium heat, melt butter and add olive oil.  Add shrimp, salt and pepper.  Toss and cook about 3 minutes.  Add wine and bring to a bubbling boil for about 2-3 minutes.  Add curry sauce and blend and cook another 3-5 minutes.  Blend in green onions and serve over rice or just eat the shrimp!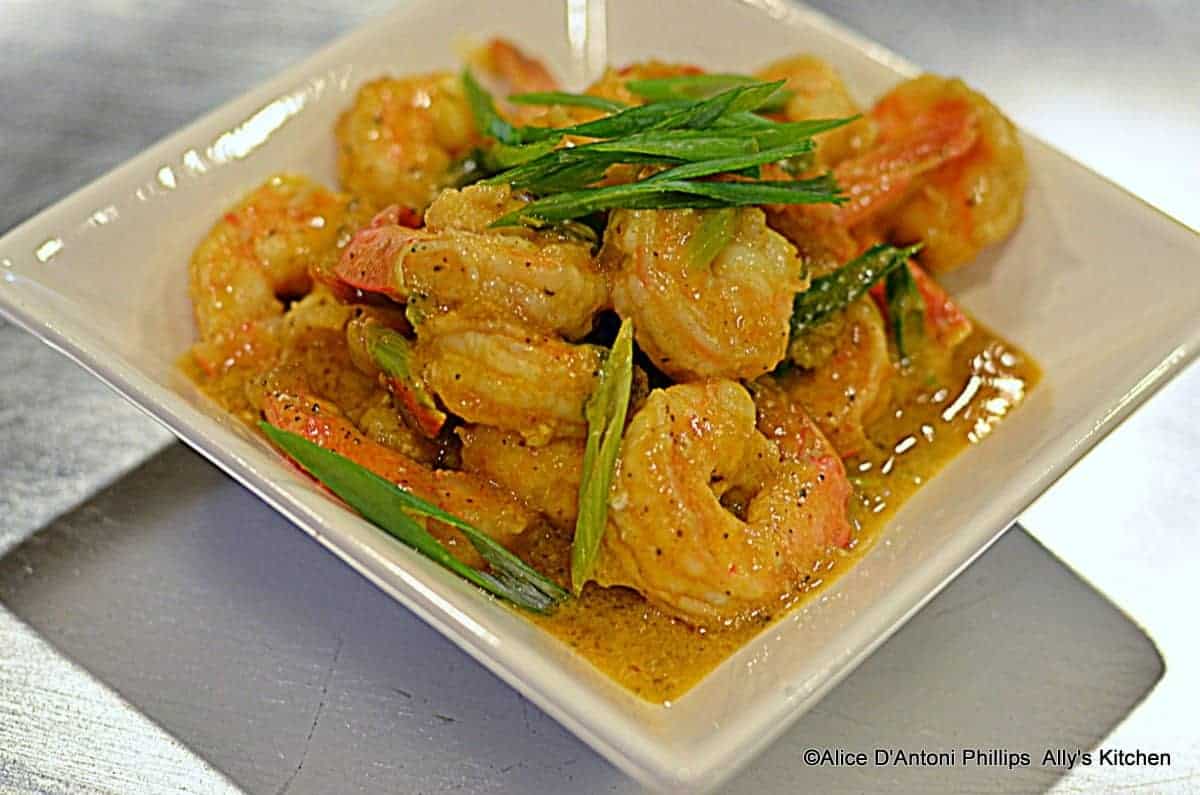 ©Alice D'Antoni Phillips   Ally's Kitchen