jamaican jerk spiced crispy chicken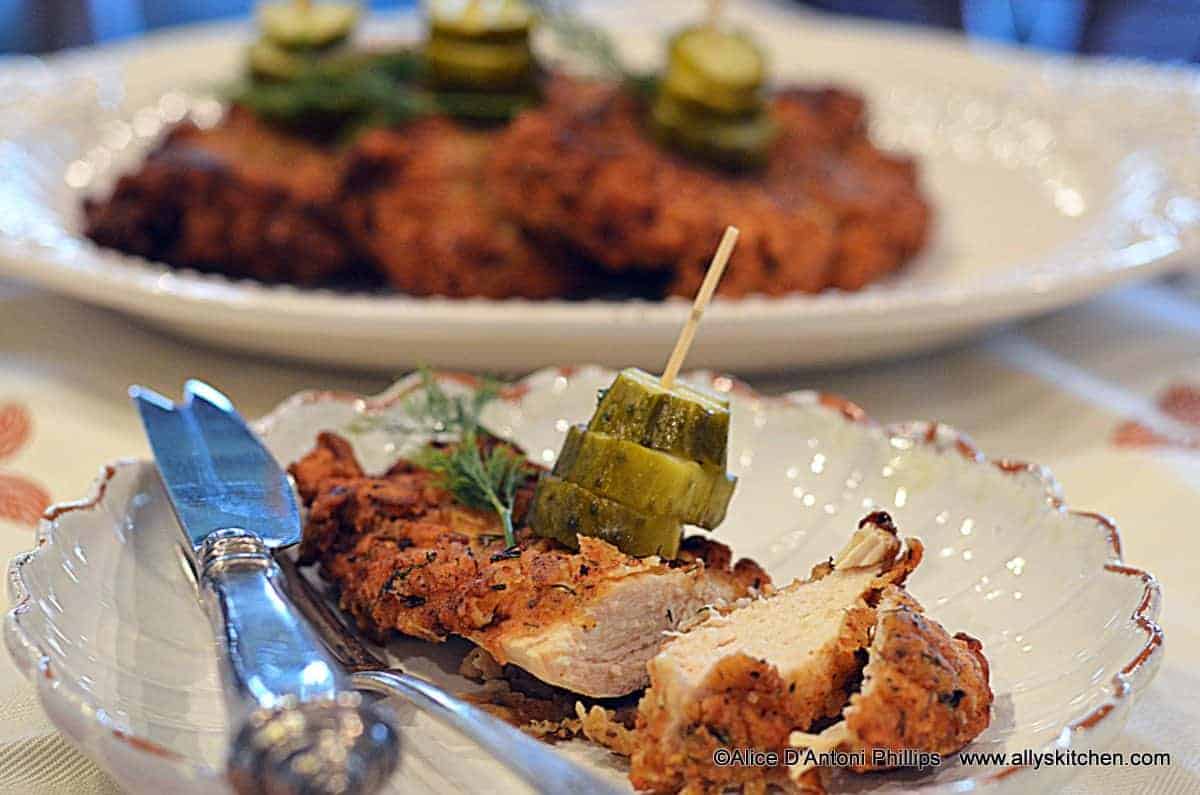 How much work goes into trying to create a favorite 'fast food' brand dish?  Well, a lot, and I'm still working.  But, this chicken is worth of being it's own brand~~nonetheless, I'm going to continue in my lab try to replicate…yes, read on~~
I love the fast food brand Chick fil~A~~while I don't eat it often, fast food that is, when I do I always head to Chick fil~A!  Their chicken is just so dang good~~from their nuggets to their filets~~yes, you can get the chicken grilled, but I confess I don't~~I go for the fried!  So, in an effort to try to re-create something that's kind of like the taste of this chicken, I tinkered with spices and came up with this!  I'm telling you, it's dang good!  And, it's dang close in taste.  Now my batter is thicker and crisper, but that's something that I really like~~I suppose you could just dip once in the dredging and get less of a crunch, but that's up to you to play with that feature of this recipe!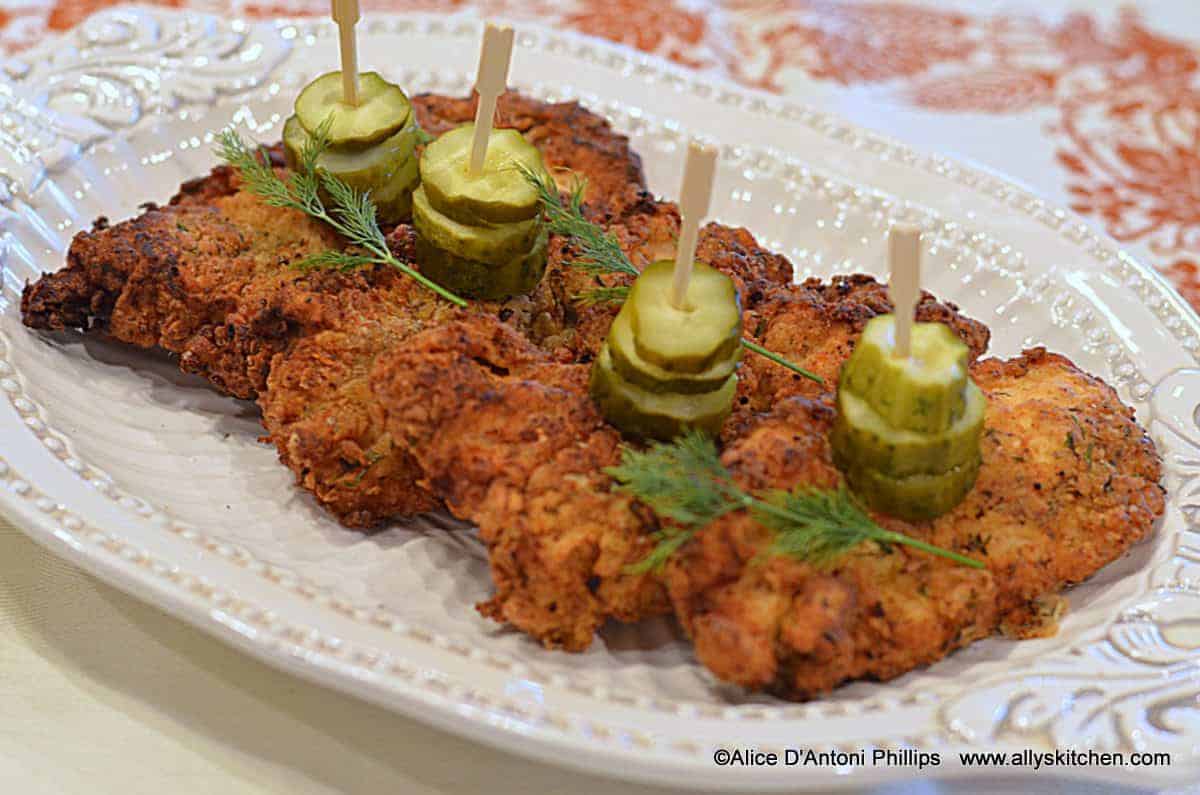 Serves: 4
Preheat oven to 350
What you need & What you do:
Soaking~~
3/4 cup buttermilk
1/4 cup sour cream
1 egg
4 chicken breast fillets (thin preferred~~pound /flatten out if needed)
Combine the buttermilk, sour cream and egg in a deep dish.  Add the chicken breasts, refrigerate and let them soak about an hour.  
Dredging~~
1 tsp sea salt
1 tsp lemon pepper
2 tsp Jamaican Jerk seasoning  (I get mine at The Fresh Market~~ingredients:  thyme, allspice, granulated onion, granulated garlic paprika cinnamon, mustard, red pepper, nutmet, jalapeno  pepper, parsley, white pepper & horseradish pepper)
1 tsp tandoori masala seasoning  (Here's some info on Tandoori Masala.)
1 tbl garlic granules
1 tsp red chili flakes
3 tbl chopped fresh dill
1 cup flour
Add all of the above ingredients into a large mixing bowl and blend well.
Garnish~~
Fresh Dill
Kosher dill pickles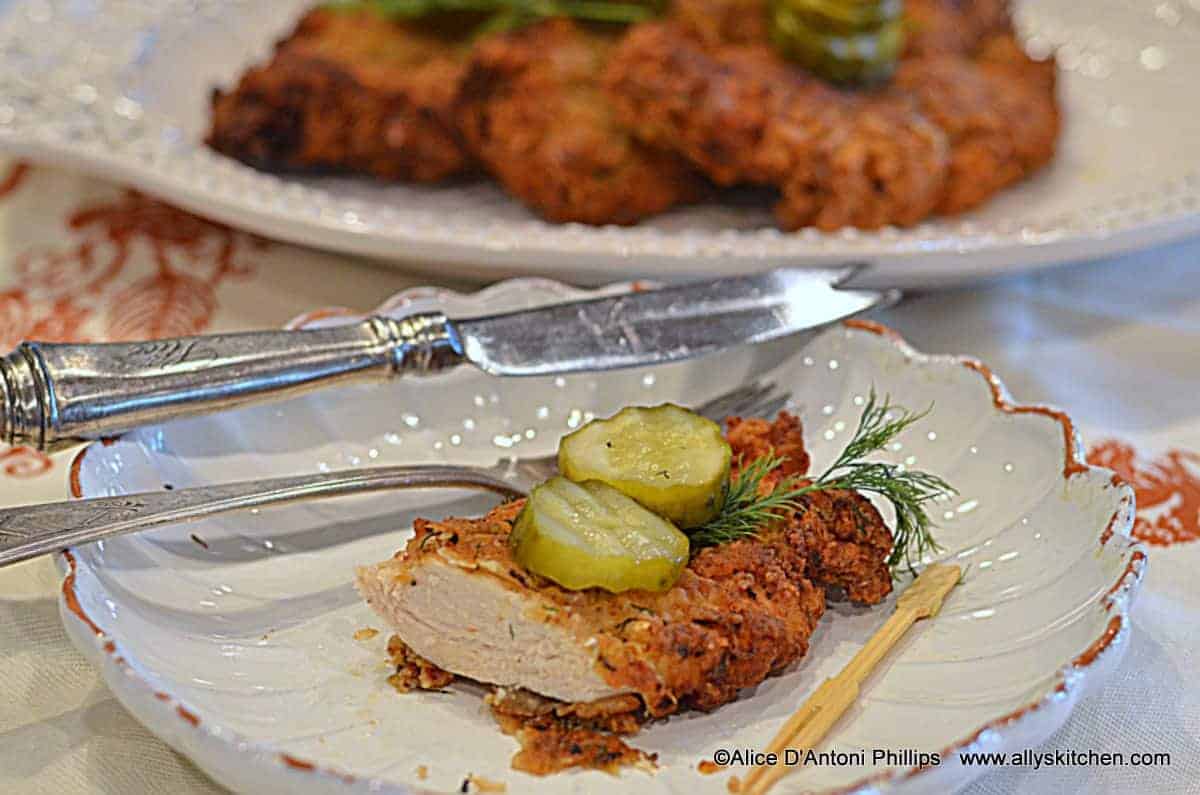 Cooking~~
Take one breast at a time. Shake off some of the excess buttermilk.  Coat in the dredging flour and coat well.  Repeat and double dip.  Do this for all the chicken breasts.  Place each coated breast on a parchment-paper lined cookie sheet.
Heat 3 cups of canola oil on high.  Get oil hot~~check with a drop or two of water~~it should sizzle.  Add one breast at a time and flash fry quickly getting golden brown~~about 2-3 minutes.  Remove to the cookie sheet.
Bake in a preheated 350 oven about 15 minutes.  Remove and let cool about 5 minutes.
Garnish with fresh dill and Kosher pickle slices!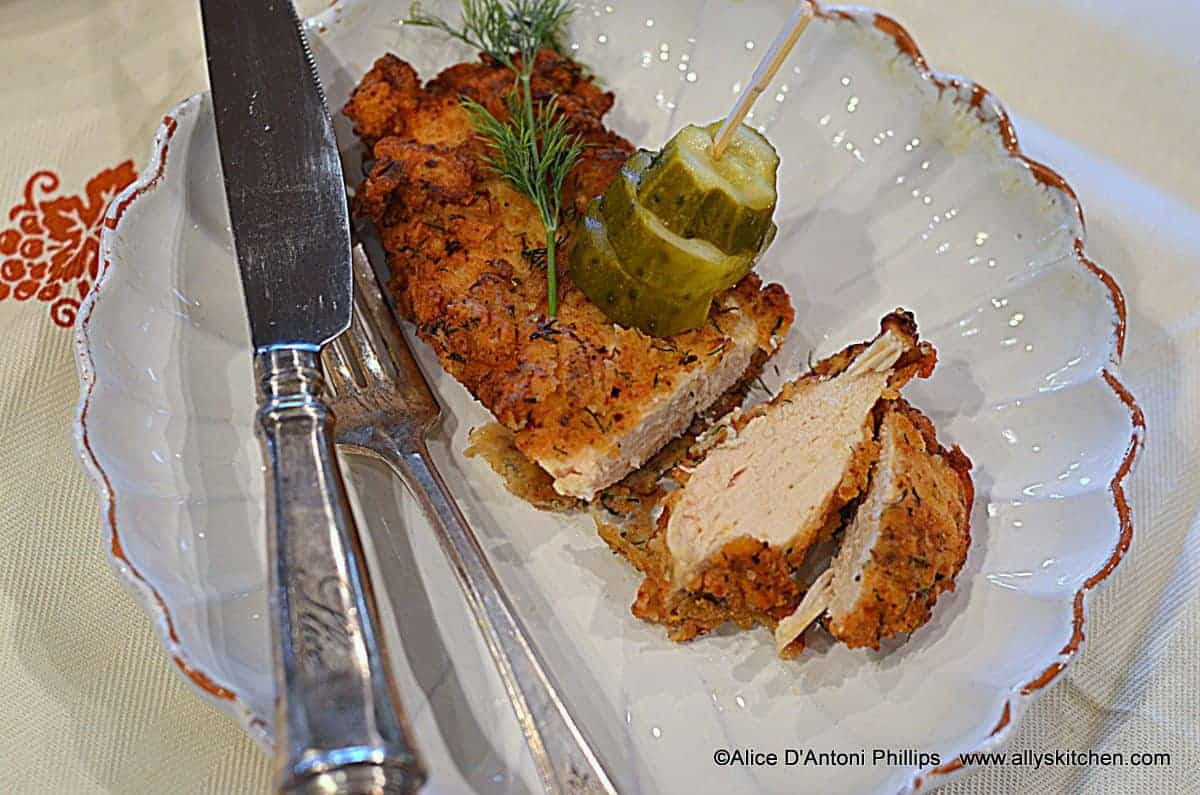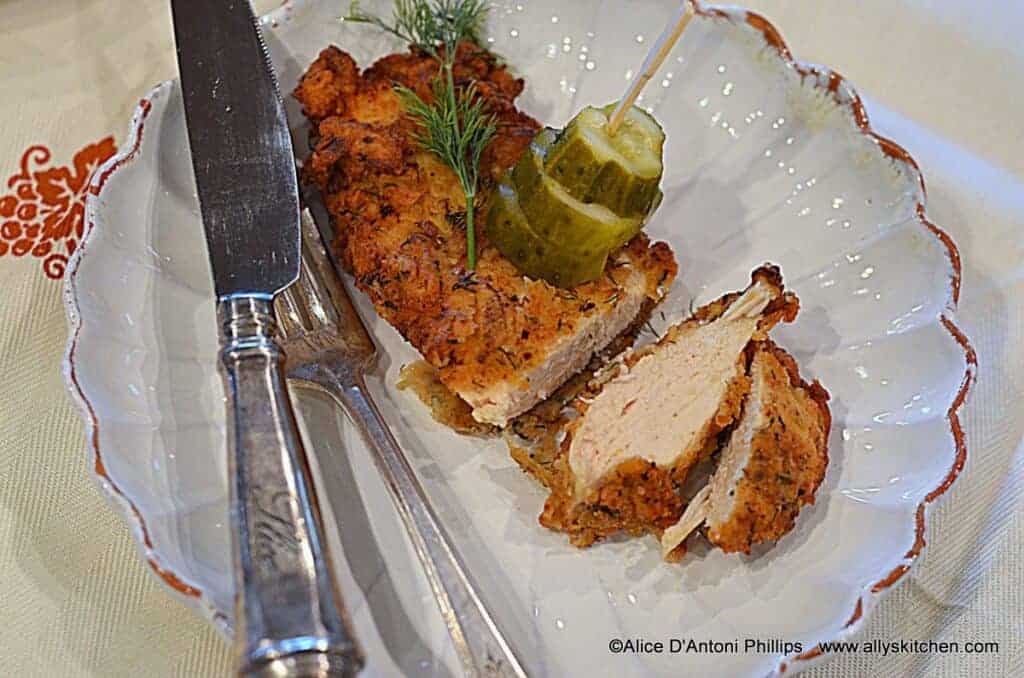 ©alice d'antoni phillips   www.allyskitchen.com