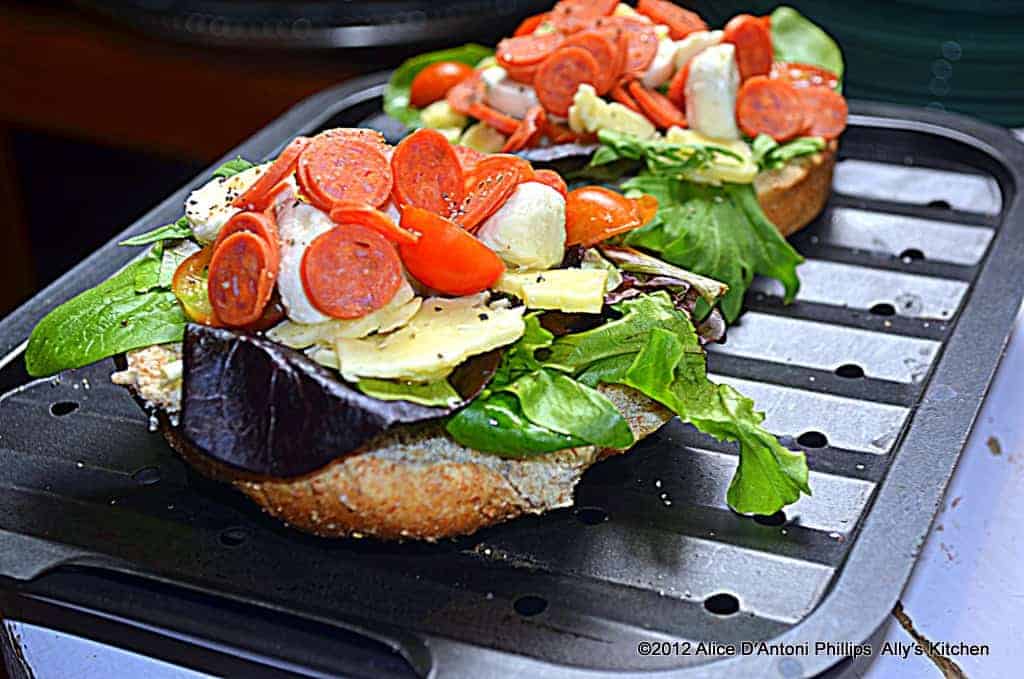 Hamburger buns are not just for hamburgers!  I reckon you could call this a pizza burger or a yummmeeee salad on a bun.  One of the things I love about this kind of idea is that it's dang quick, it's beautiful, it's delicious, and it's healthy!  The additional broiling of the ingredients once you've stacked the buns adds the final stake in the coffin of boholiciousness!  
Those little baby pepperonies just start oooozing with their tasty oils, the scents begin to erupt, and you know you're just about to bite into something that you'll probably want more than one of!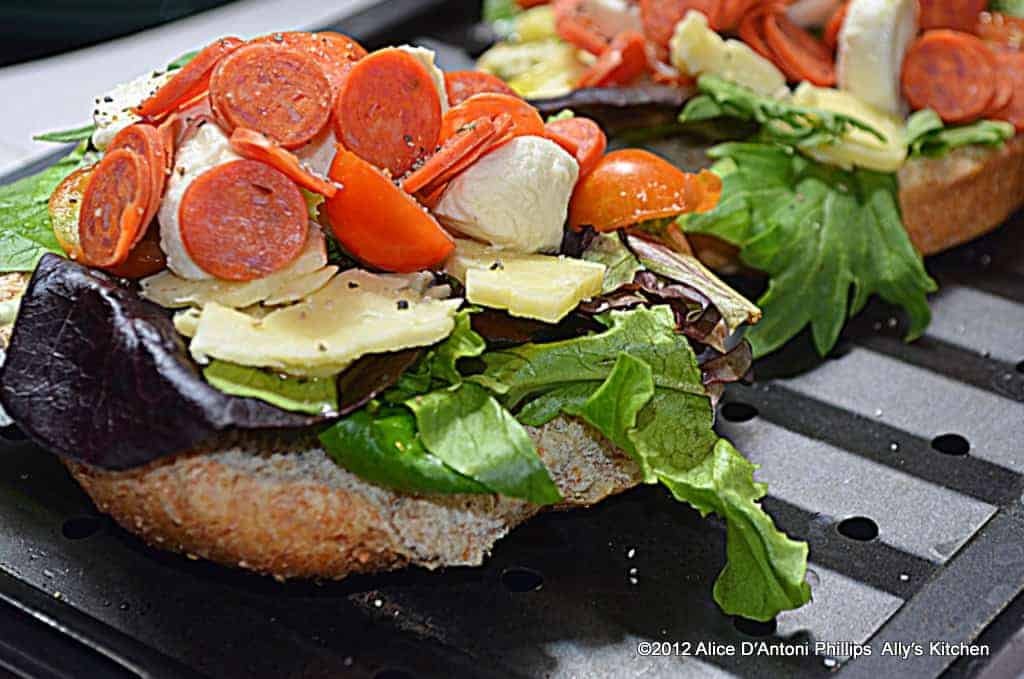 Makes:  2 pizza rounds
What you need:
1 large soft hamburger bun
3 tbl soft butter
2 cups European greens
1/3 cup extra virgin olive oil (divided)
1/2 tsp sea salt
3/4 cup soft mozzarella cut in small bites
3/4 cups small round pepperoni
3/4 cup shaved Parmesan cheese
1 cup sliced cherry tomatoes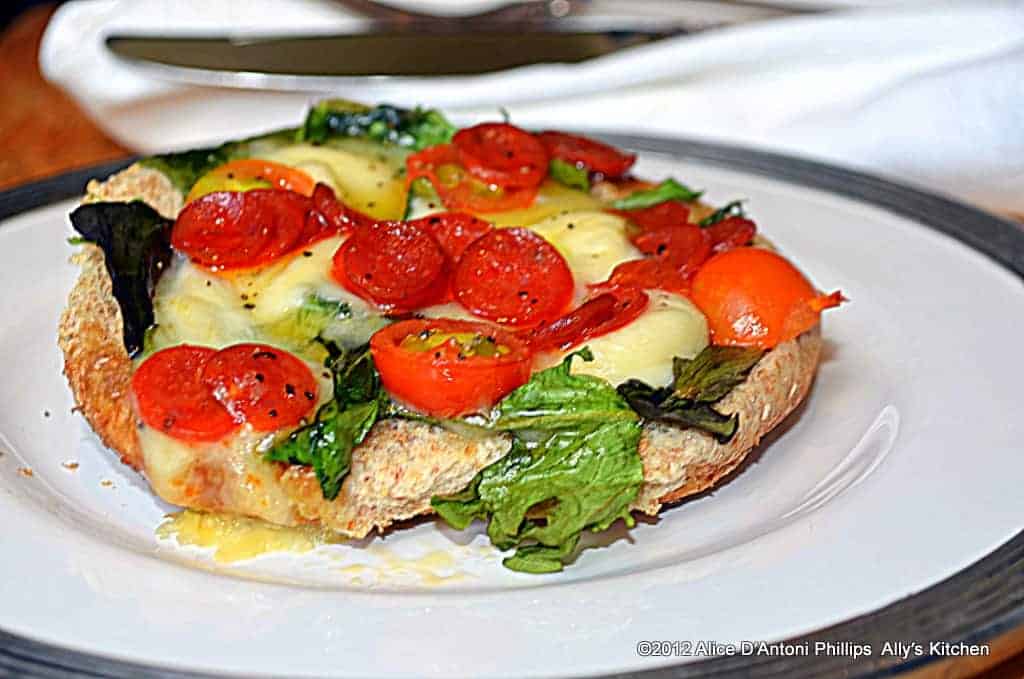 What you do:
Butter the insides of each bun. Put on a grilling pan and toast.  Remove and drizzle with a little olive oil.  Add the greens, drizzle with some olive oil, sprinkle salt then add the mozzarella, pepperoni, Parmesan and tomatoes.
Drizzle with remaining  olive oil.  Return to oven set to broil for about 3-5 minutes just to melt the cheese and wilt the greens and tomatoes.