I can eat my weight in these spicy greek french fries!  They've got kick and flavor not normally tasted in a french fry!  Don't be stingy with the sea salt. It intensifies those flavors!  The Greek Mediterranean seasoning opens up new tastebud sites when you bite into that fry and make you think you're eating a meal and not a fry!
Quick, easy and much healthier than 'real' french fries that are fried, these can take away a bit of the guilt! Of course, I've always believed my beloved taters sometimes get a bad rap as fattening or too high carb. Moderation is the key!
These fries would be the perfect side for this French Madame Turkey Sandwich!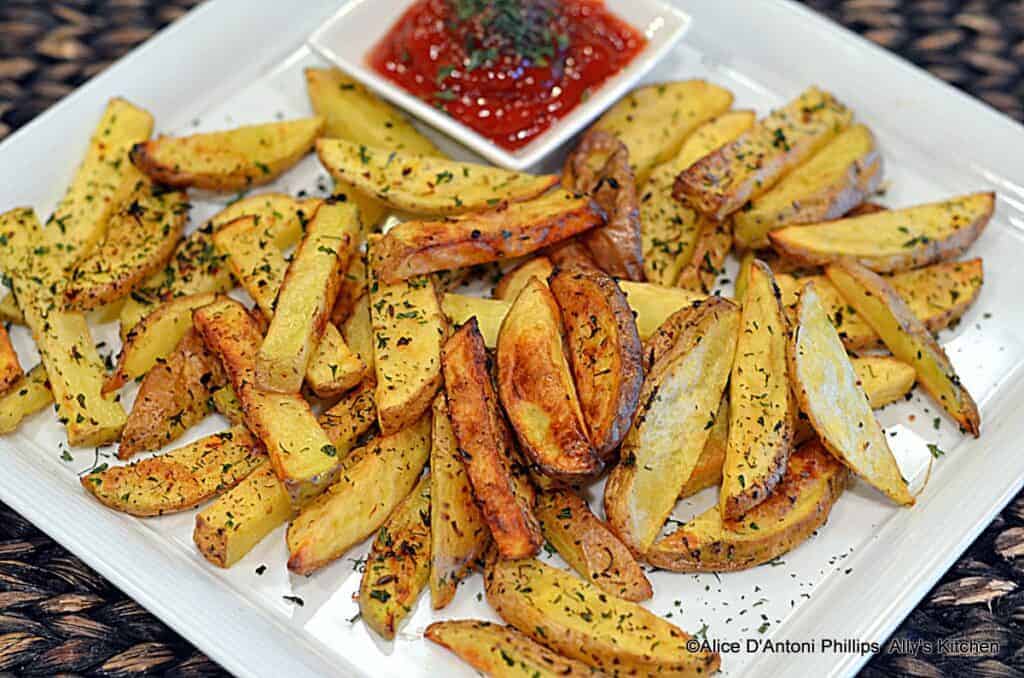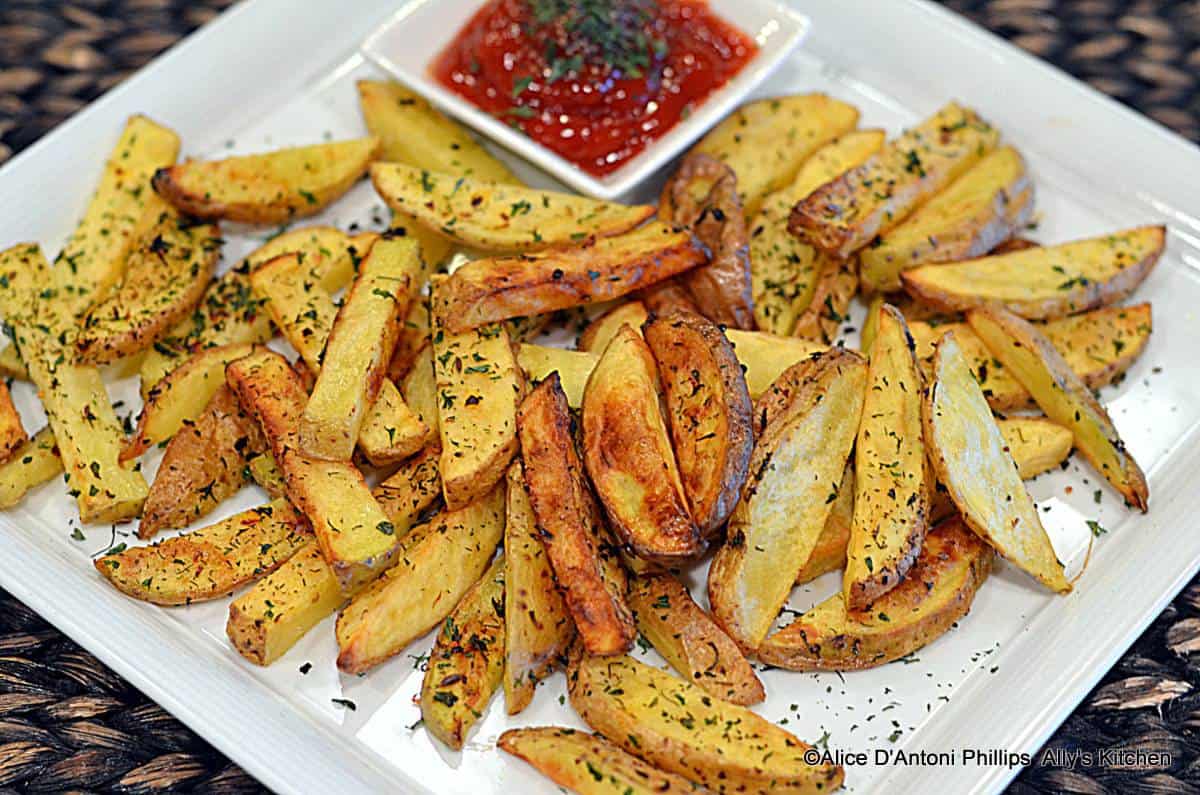 Ingredients
Preheat oven to 425
5-6  medium sized Yukon gold potatoes,  washed and sliced into fries
Olive Oil Cooking Spray
1 tsp. sea salt
1 tsp. pepper
1 tsp. Greek Mediterranean Seasoning Mixture
1/2 tsp. red chili flakes
3 Tbl. fresh parsley, finely minced
Instructions
Put the sliced potatoes on a parchment-paper lined cookie sheet.  Coat well with the spray.  Sprinkle the salt, pepper, Greek seasoning, and red chili flakes on the potatoes then toss with your hands.
Roast in a preheated 425 oven for about 18-22 minutes or until golden brown.  For added crispy browning, turn on the broiler about 30-60 seconds before pulling out.
Remove and sprinkle with dried parsley. Make sure you have lots of ketchup!  Eat!
https://allyskitchen.com/greek-seasoned-french-fries/
©ally's kitchen intellectual property