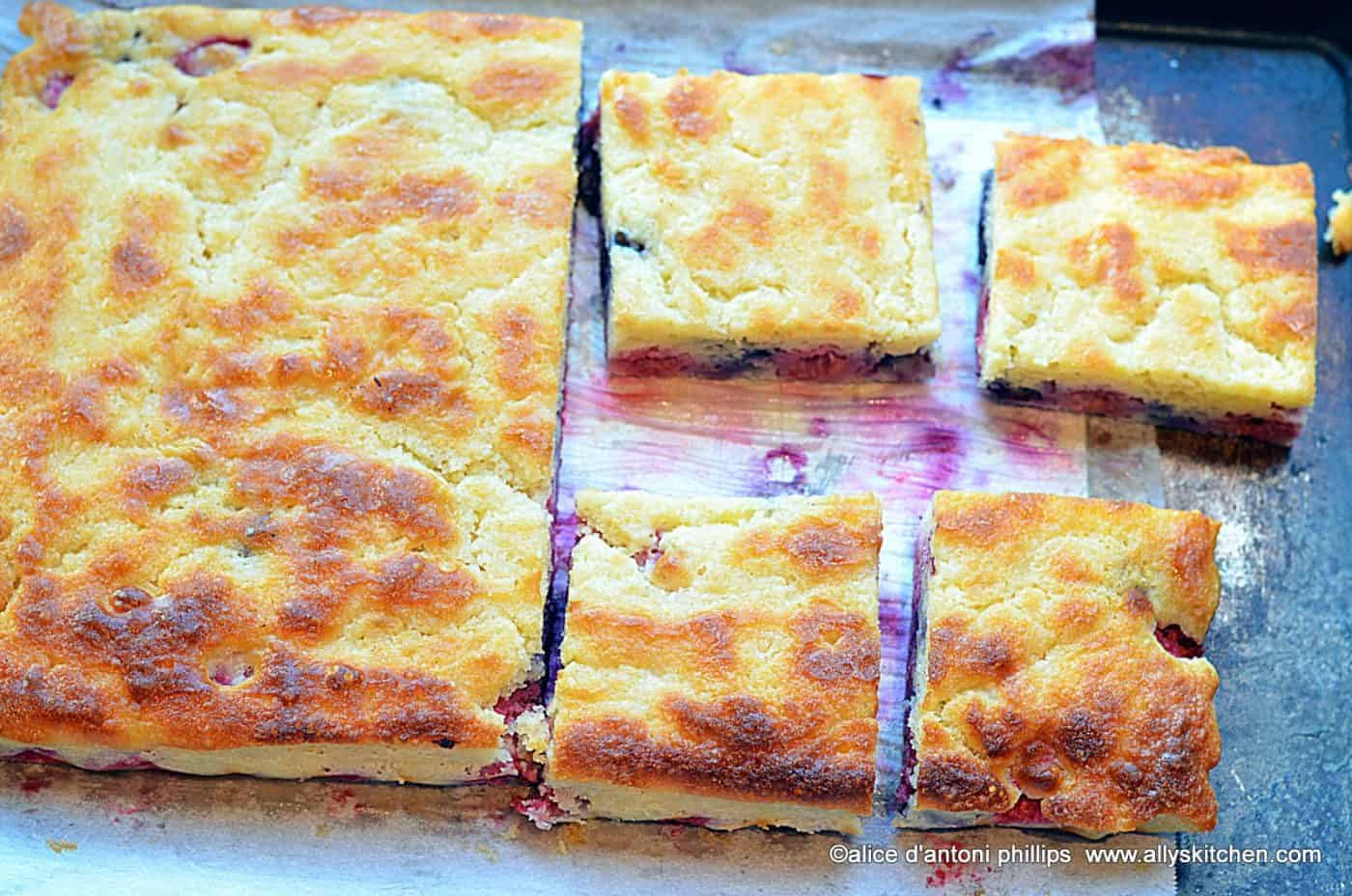 This fruity moist sweet cake is like a LBD or 'little black dress' creation~~it can be used for so many things~~dressed up or down, worn with flipflops or heels, well, so to speak! Add some frozen yogurt, a swizzle of warm chocolate ganache, and you have a fancy dessert. Cut into small squares, add a dollop of whipped cream, and you have fun cake bites. Or slice a big ol' square, put a little more butter on top, place under the oven broiler, and you have a breakfast treat!
Another thing I love about this cake is its lifespan! Foods that get better with a little passage of time~~and, I'm talking a day or two~~are perfect when you're cooking for just yourself, maybe a couple of people, or a small family. This ~fruit moist sweet cake~ is one of those recipes. It's good for 2 even three days when well-wrapped or wrapped and refrigerated. You can take the chill off with letting it come to room temperature or putting in the microwave for just a few seconds.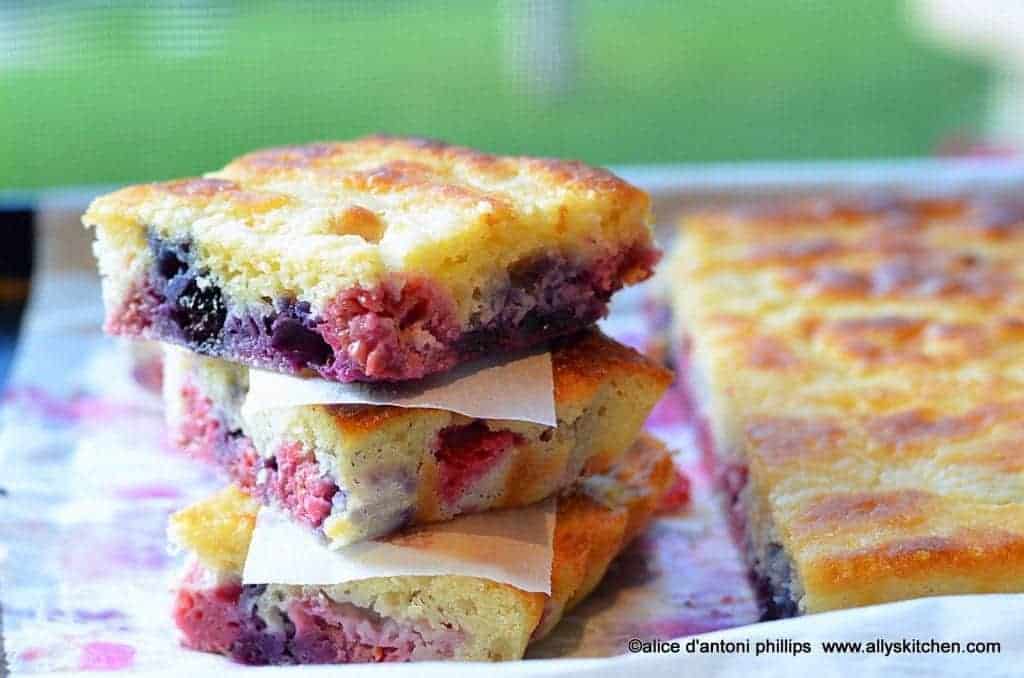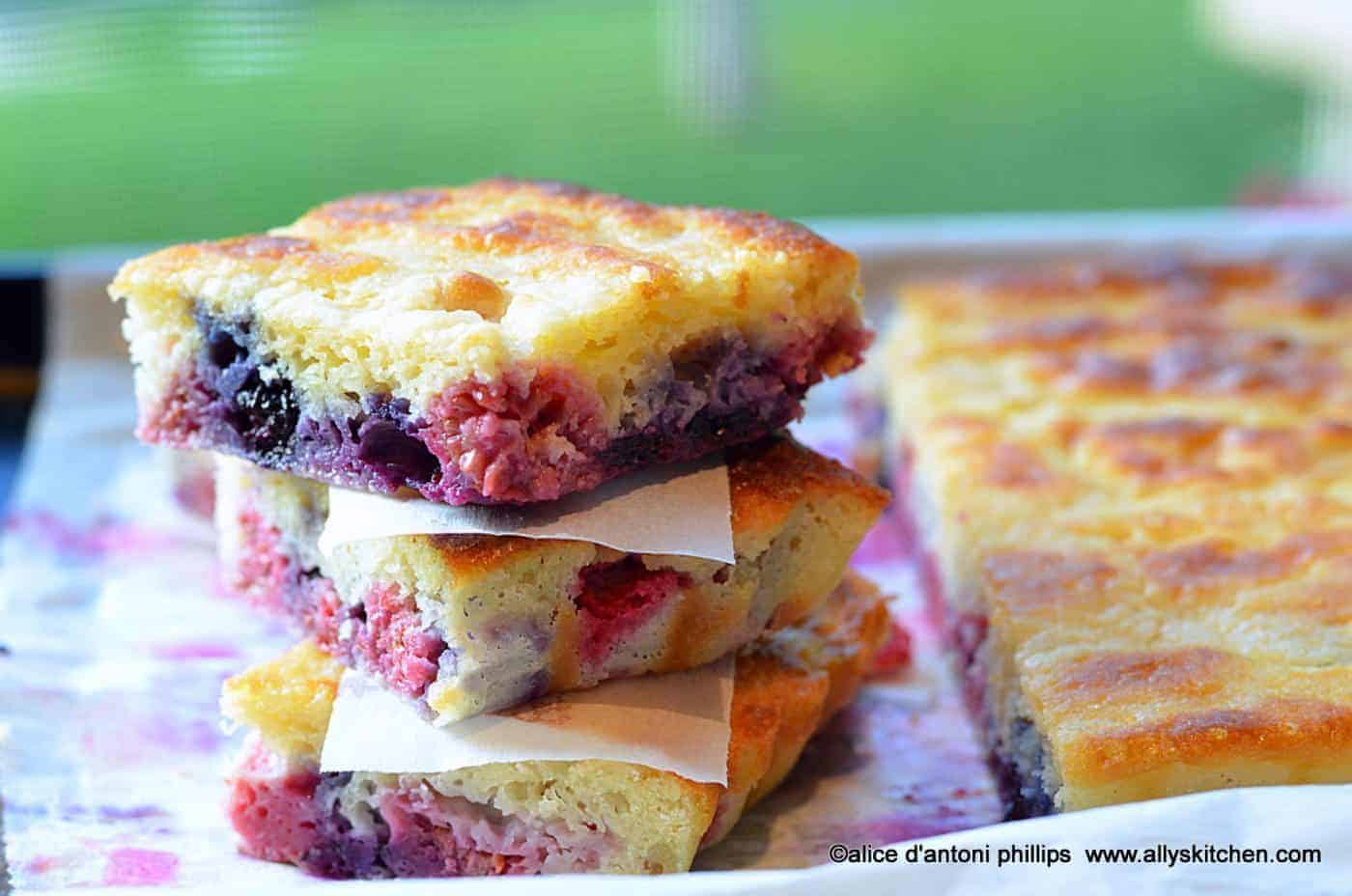 Yield: One 9x11 sheetcake (tart) pan
Fruity Moist Sweet Cake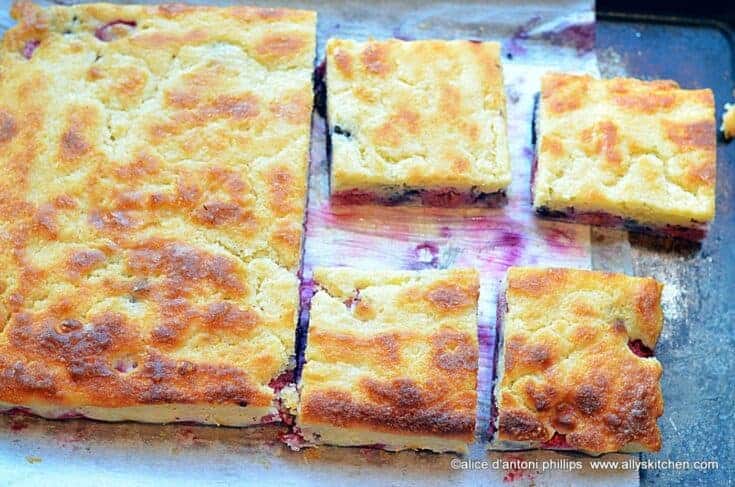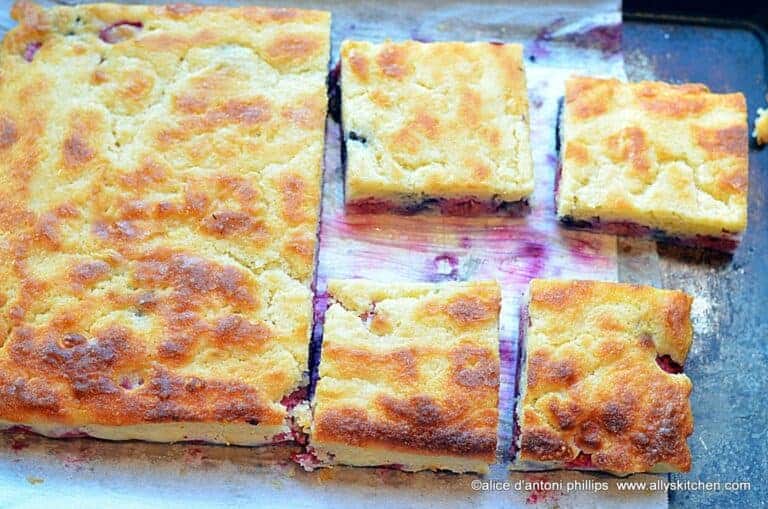 This fruity moist sweet cake is made deliberately less sweet, but extra moist. Visit us to get the recipe today!
Ingredients
Preheat Oven to 350
Cooking Spray
6 oz. Dole Packaged Foods frozen raspberries (Dole frozen)
6 oz. Dole Packaged Foods frozen blueberries (Dole frozen)
1 1/4 cups flour
1/4 tsp. sea salt
1/3 cup sugar
2 tsp. baking powder
2/3 cups buttermilk
1/3 cup sweetened condensed milk
2 eggs, beaten
1 tsp. vanilla
1/3 cup butter, melted
Instructions
Coat your baking pan with cooking spray then line with parchment paper. Put the raspberries and blueberries in and spread all around the bottom of the pan.

In a mixing bowl, combine the flour, salt,sugar, baking powder and blend together. In another bowl, combine the buttermilk, sweetened condensed milk, eggs, vanilla and whisk together well. Add the wet mixture to the dry and blend. It will be about the consistency of a milkshake. Drizzle the melted butter all around on top.

Pour the batter all over the berries. Place the pan on a cookie sheet and bake in a preheated 350 oven about 25 or 30 minutes. When done, remove to a cool rack and let it cool about 30 minutes, then cut and serve. This cake will keep a few days when covered well.