3 Ways To Repurpose Wood Doors in a Rustic-Style Kitchen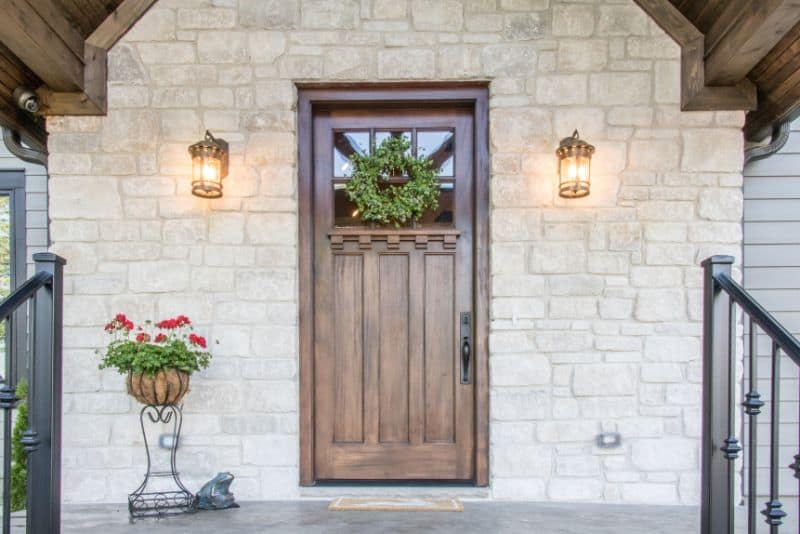 Natural, solid wood is the basis of rustic homes. The texture and imperfect wood result in one-of-a-kind features that manufacturers cannot replicate.
You can always revitalize your rooms whenever your home's design feels like it's lacking. Solid wood doors are the best bet for a unique yet sturdy finish. Keep these ideas for repurposing wood doors in mind for your rustic-style kitchen.
Use the Door and Build a Kitchen Bench
Benches are popular kitchen seating alternatives to bulky chairs situated around the table. You can create a stunning bench if you found a wood door at a second-hand store or have one lying around the house.
Start by cutting the door vertically in half. Then, slice the door horizontally in between the set of panels. This strategy works best for four-paneled doors for an even finish.
The two longer sheets of wood will act as the backing and seating. The two smaller pieces will be the supporting sides of the bench.
Once you put the new bench together, feel free to paint or stain the wood using whatever method suits your style. Dress it up with cushions or leave it as is for a stunning sustainable addition to your kitchen.
Use Pieces of Wood as Floating Shelves
Too many closed cabinets can make kitchens feel cramped and confined. A way to retain the cabinet's storage capabilities and open the space is to repurpose wood doors as floating shelves.
Cut the door into rectangular pieces. The sizes of the shelves are entirely up to you! Install a set of four identical shelves near the sink or create two long shelves to sit above the stovetop.
Reusing wood doors as shelving is a great way to bring new life to the old wooden door and your kitchen. Fill the newly installed shelving with spices, your favorite crystal cups and glass dishes, or a little vase for the stems of your favorite flowers.
Use the Door for an Island
Many spacious kitchens have islands in the center for additional prep space and storage. Two opportunities for incorporating a wooden door into a kitchen island exist.
The first option is you can add the slab of wood on top as the countertop. Sand away any divots or panel indentations for a flush finish. Add a sealant to protect the wood from moisture and create a sumptuous glow.
The other option is to craft the door as the base of the island. Cut the door so every piece of wood will look outwardly exquisite on each side.
Sometimes, the door might not be large enough to create an enclosed structure. You can always leave one section open if this is the case. Add shelving in the empty space for useful storage and a stunning look.