Tips for Designing the Perfect Backyard Kitchen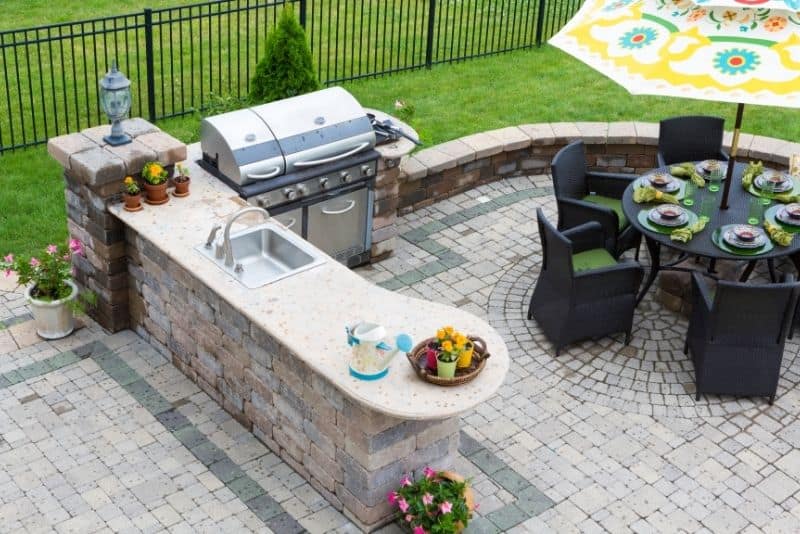 If you love spending time outdoors with friends and family, adding an outdoor kitchen could be an excellent home improvement project for you. Exterior cooking spaces are fantastic for hosting parties and making precious memories with your loved ones. The sky's the limit when it comes to curating your ideal outdoor space. Check out these tips for designing the perfect backyard kitchen.
Define Your Aesthetic
Defining your aesthetic is the first thing you'll need to do when planning your kitchen build. What design trends draw you in, and which one's can you live without? If you love modern styles with contemporary features, look into stainless steel appliances and sleek light fixtures to adorn your space. On the other hand, if you have more rustic tastes, you might consider using reclaimed wood outdoors to create striking kitchen features.
Make Room for Essentials
Your backyard kitchen is only as good as your appliances. Figure out which items are must-haves on your list and ensure you have plenty of room for them. If grilling is the name of your game, you should invest in a high-quality grill and add space for ventilation in your layout. Homeowners with a taste for beverages should consider installing a spacious outdoor bar where everyone can enjoy a tasty drink or two.
Keep Climate in Mind
Since you'll spend lots of time outside in your new kitchen, you'll need to keep the weather in mind. Places with hot summers will need plenty of shade to keep everyone cool and comfortable. Install overhead fans to whip up a breeze when temperatures skyrocket. However, if you live in a cooler climate, building a fire pit near your backyard kitchen will ensure that everyone stays cozy during chilly nights.
Don't Forget Décor
The final tip for designing the perfect backyard kitchen is all about décor. Dress up your outdoor cooking space with fun accents like light fixtures, plants, and seating. Adding string lights throughout your kitchen will set the mood and create a special ambience, and cute couch cushions will add a stylish comfort level. You can be as bold or as simple as you like; just be sure to use your kitchen décor to express your unique personality.
Your dream outdoor kitchen isn't too far away! Use these tips while you're in the planning process and watch your perfect outdoor space come to life.