Easy Cabin Living in the Colorado Mountains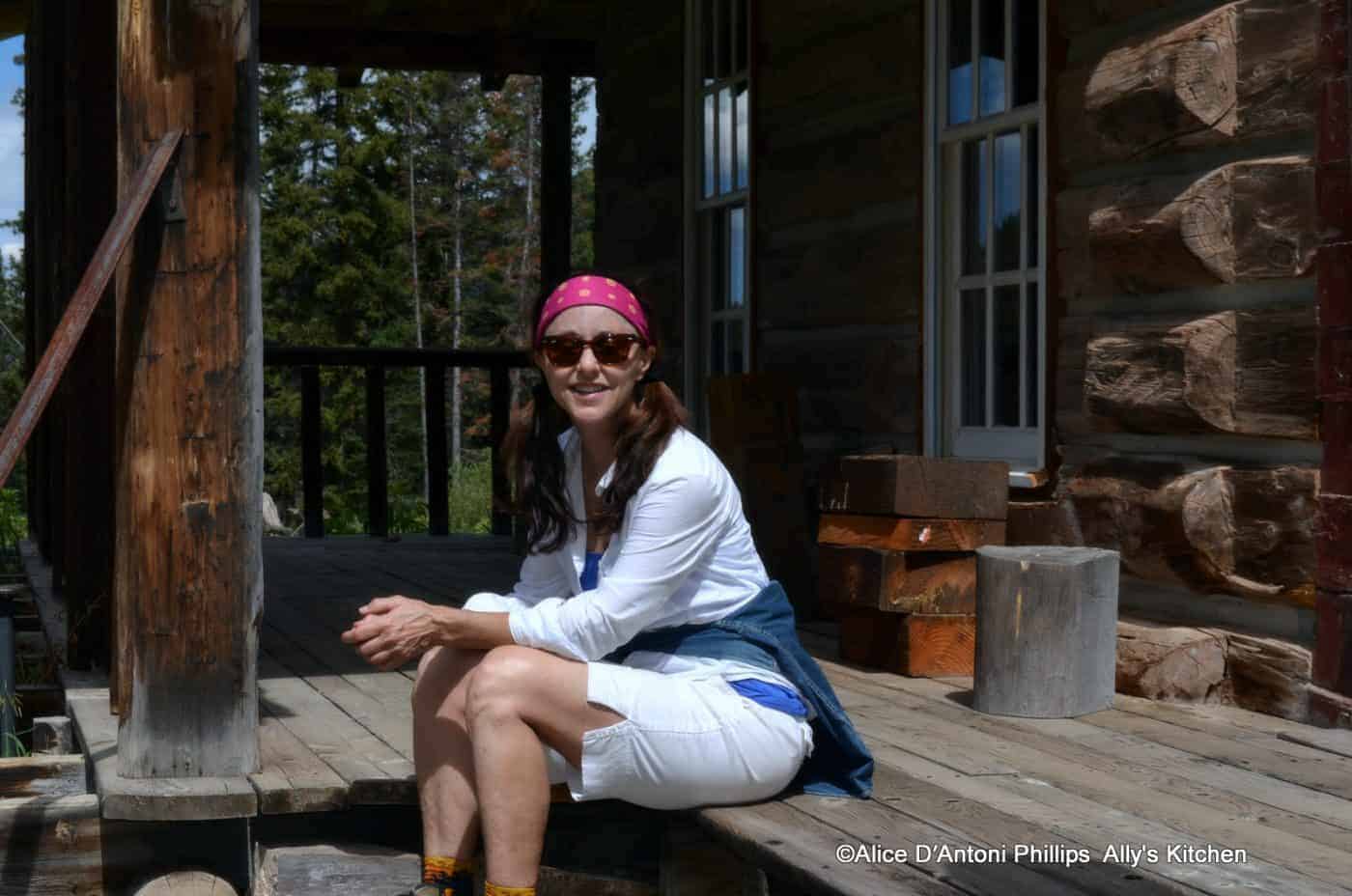 Easy Cabin Living in Colorado Mountains is all about being one with nature. When you unplug, you'll find complete bliss and wonder in no time.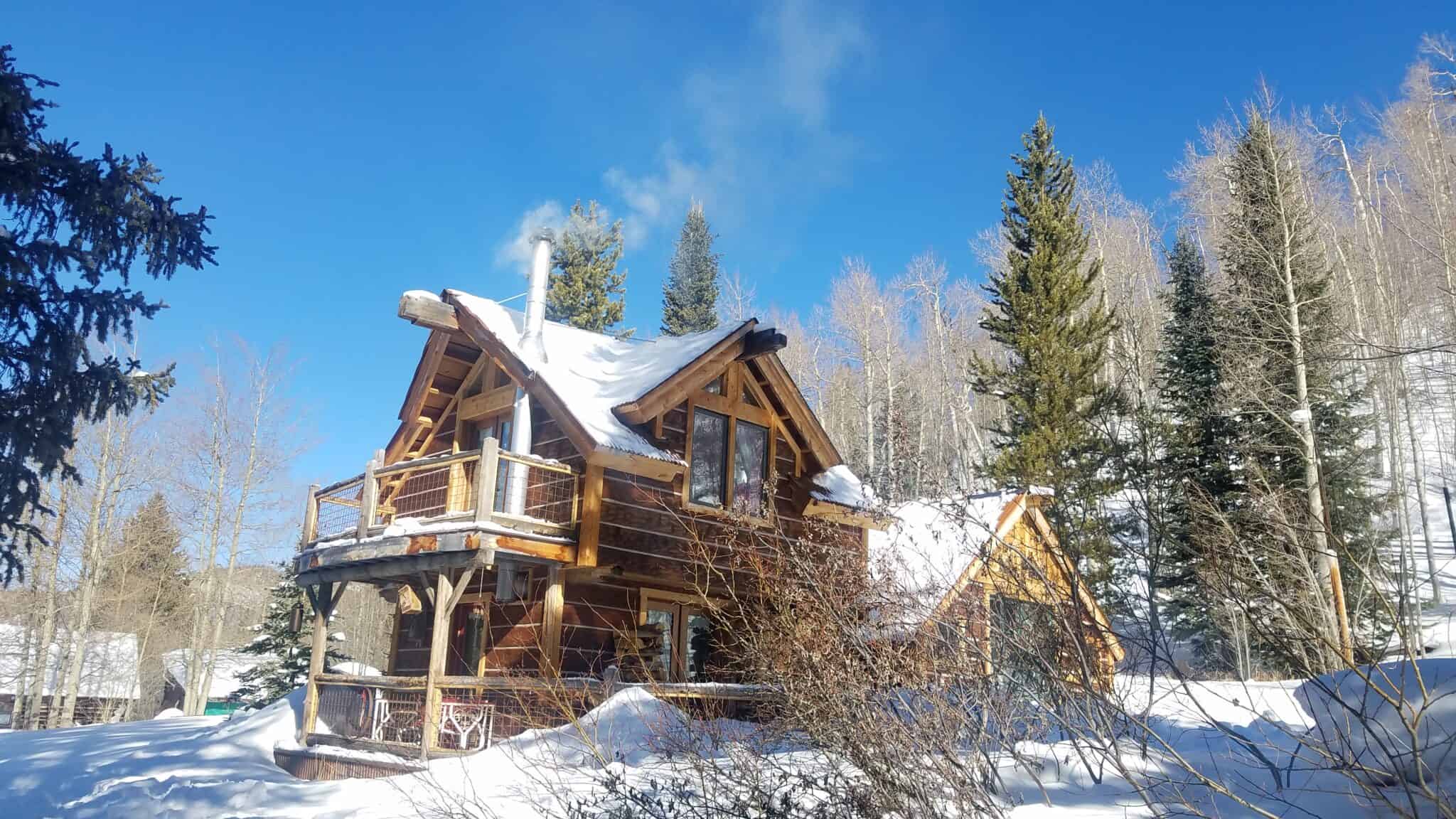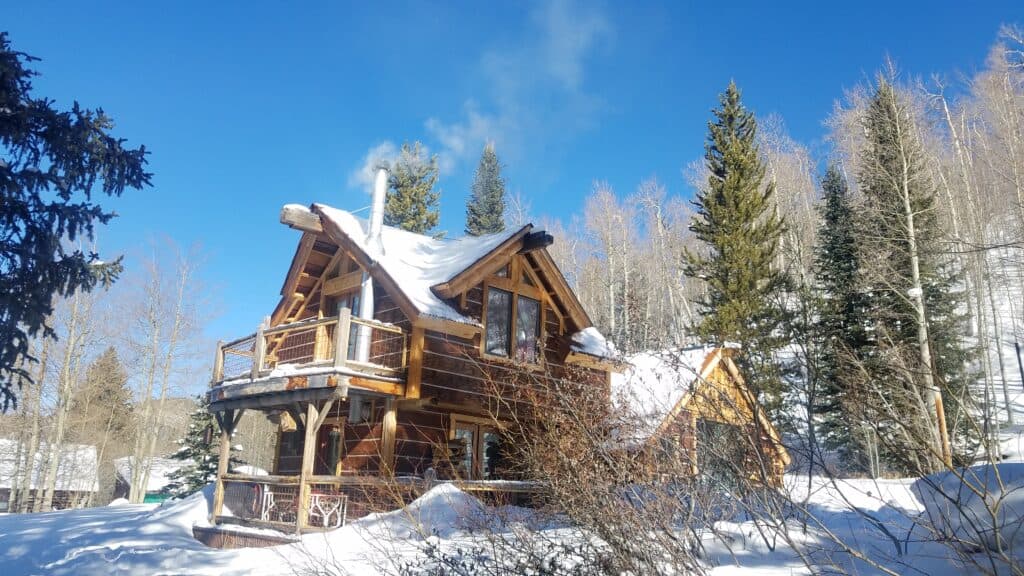 Fulford Colorado
So, we, Ben and I, and our dear friends Penny and JB were invited to Frenchie and Paul's cabin in Fulford, Colorado.
How do you describe the life in Fulford? Well, during the summer that is because in the winter there's even fewer folks there because the roads are closed due to being impassable. So, the only way you get there is by snowmobile, snowcat, snowshoeing or skate skiing (like cross country) in with skins.
You better bring in your provisions, too, cuz there ain't no runnin' out for milk! In the warmer months after the snow's melted, and the roads are open, the 'town' is bustling. Well, there may be about 100 folks there. Adventuring in the Colorado high country is exquisite but requires preparation.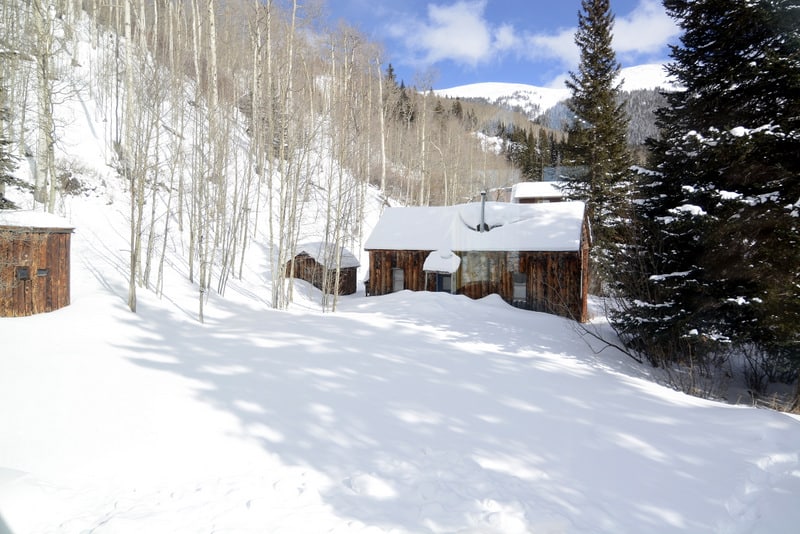 Since there's no way to connect with cyberspace, people actually meet up outside and talk. They sit around fires at night. They get out on four-wheelers during the day. They hike and walk and visit each other. There's mountain biking and just sittin' out on your porch.
Basking in the summer sun, breathing the good clean air, and forgetting about anything that woes or worries you. Cabins range from those built years ago by the homesteaders and still in use to new folks coming in and constructing homes that have lots of modern conveniences, relatively speaking.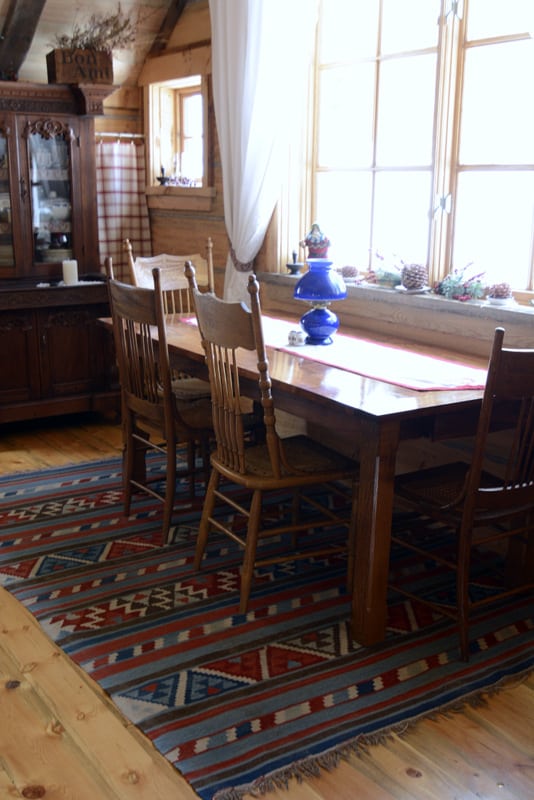 Log Cabin Living
Frenchie & Brite. Two eclectic, talented, adventurous friends of ours. Frenchie, an adorable spitball of energy not 100 pounds soakin' wet, was born and raised in France and came to the U.S. years ago. She journeys back often to see her family who all still live there. Brite, her Boston born soulmate and husband, fondly calls her 'Cherie.'
Brite can do anything from laying stone, wiring a house, and making something out of nothing to plumbing and roofing. Both are adventure driven. Travels to Nepal, hiking Mt. Kilimanjaro, rafting for weeks in the Grand Canyon, cycling trips of hundreds of miles, skiing, backpacking, snowshoeing, and more!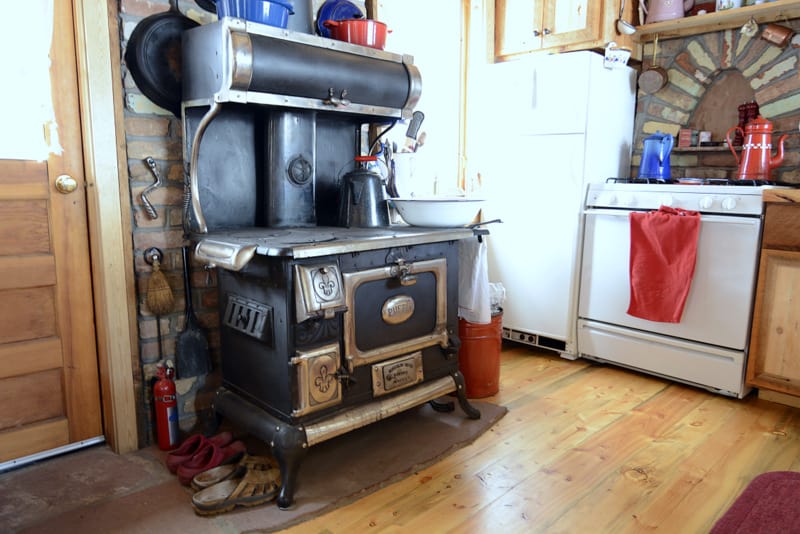 And, they love cabins. Finding rundown fixer uppers in remote and gorgeous areas. Brite making these cabins not only livable, but convenient, and Frenchie creating the warm, welcoming ambiance and sharing her French background in most everything from the lace window treatments, old French percolators for coffee to the vintage family heirloom dishes and antiques.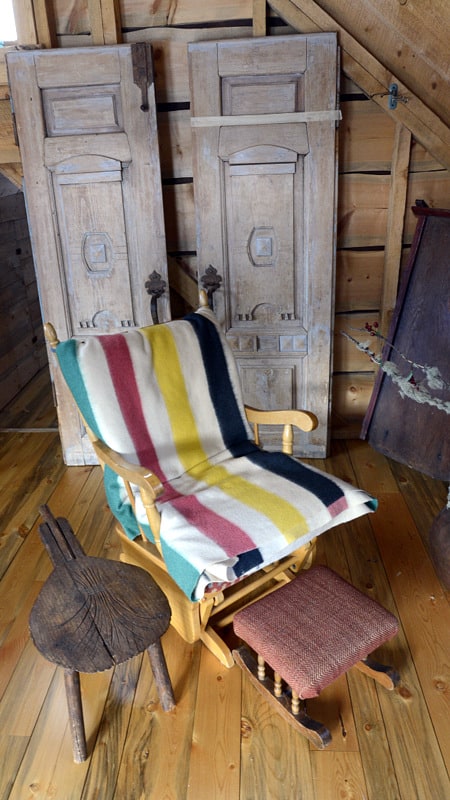 Cabins in Colorado Mountains
We'd snowshoed through this old mining town several years ago as the six of us undertook a hut trip weekend. Backpacking in all provisions, sleeping bags, equipment and vino for a weekend, is not easy because we had about a 10 mile hike high into the mountains.
We all loved snow covered and frigid Fulford, and come to find out, Frenchie & Brite loved it so much they bought a run-down cabin! To give you an idea of how remote this place is, in 2010 the official census count was 2!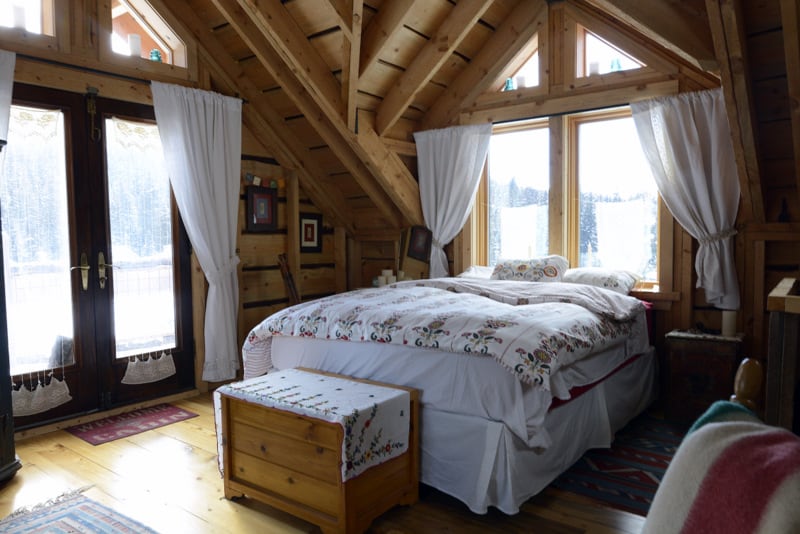 It's hard to describe 'The Place'. Some pictures might give you an idea. But, there's no way you can experience the crisp smell of the alpine forests, the cool breezes, the hot sun, the cold nights when the temperatures drop to the 30s even in the 'summer'.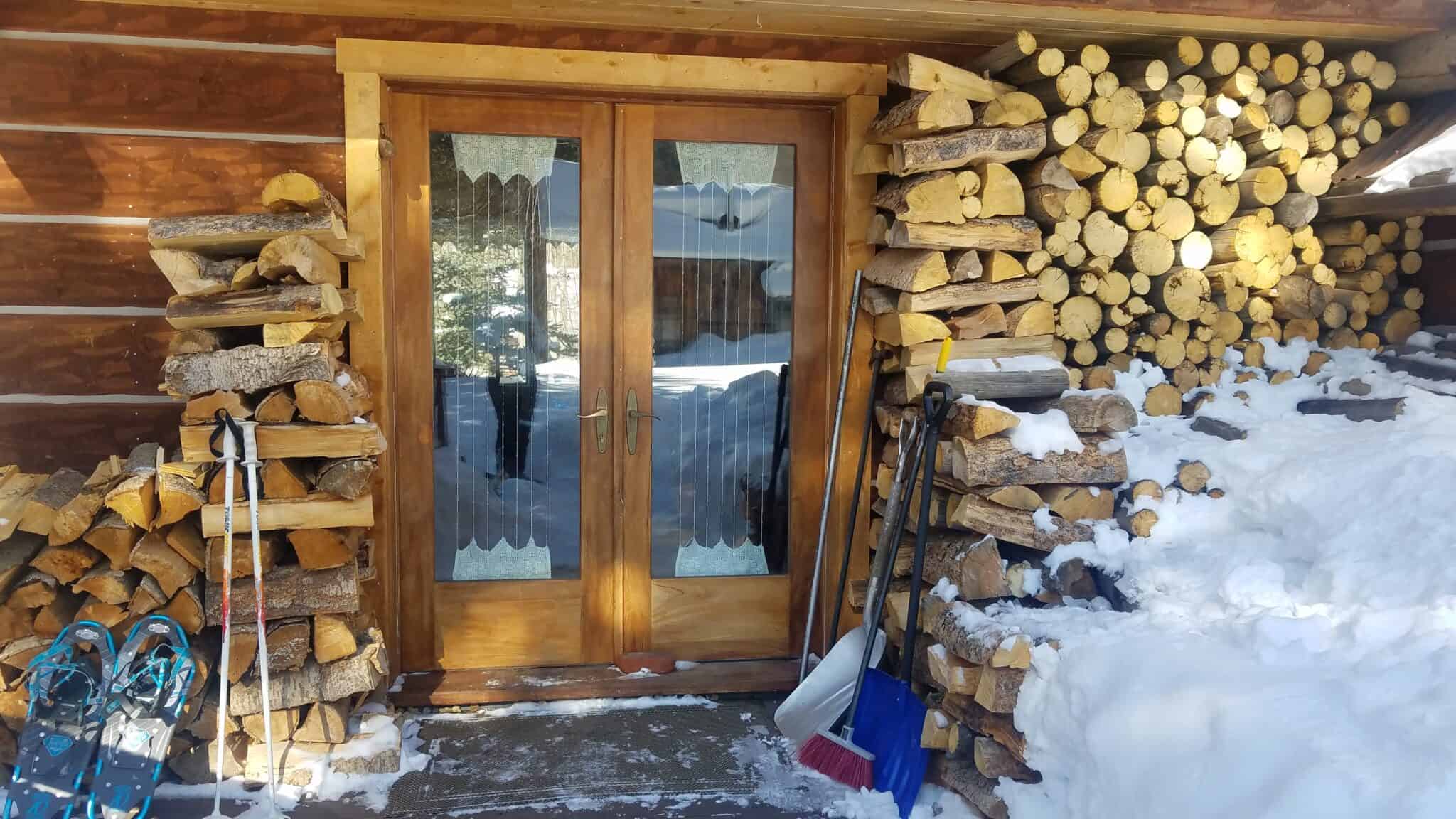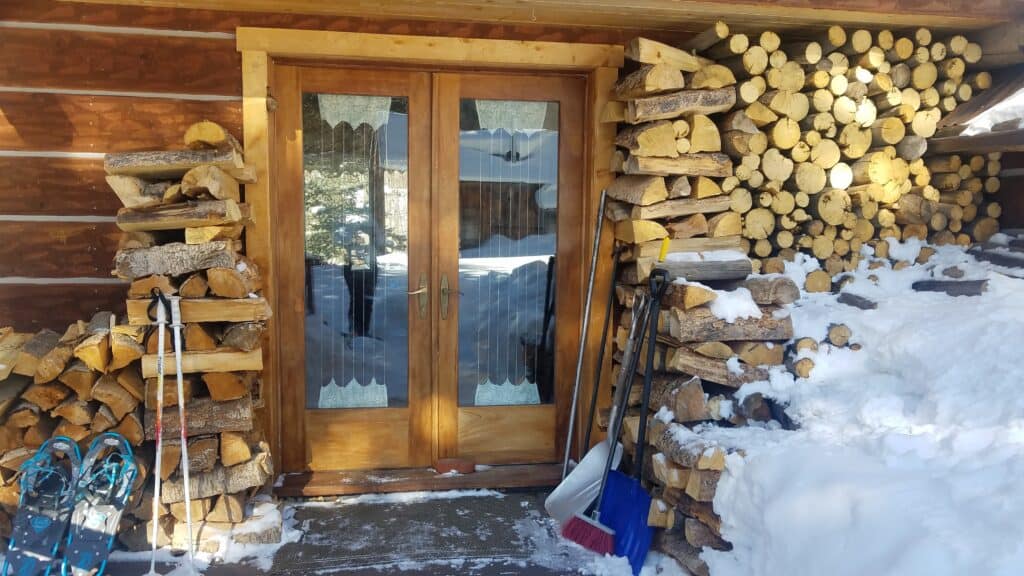 There's a 'fire department' and there are lotsa folks there in the warm months. No electricity, no Internet, no cell phone service, a few cabins with indoor plumbing and bathrooms. Lots of amazing wildflowers, trails to explore, and quietness that is soul soothing and spirit satisfying.
Secluded Cabins in Colorado
Driving to Fulford isn't all that difficult (well, that's a relative term), but the roads do become dirt and backcountry with plenty of potholes and rocks that are indigenous to The Rockies. You gain elevation as you meander through the mountainous country, and there are no guard rails, narrow roads and drop offs that can almost make you pee in your pants if you're not careful!
There's a 'phone booth' place, designated by red paint on a tree. This is where you can sometimes, if you're lucky, pick up a cell phone signal. Of course, it's still about 5 miles from town.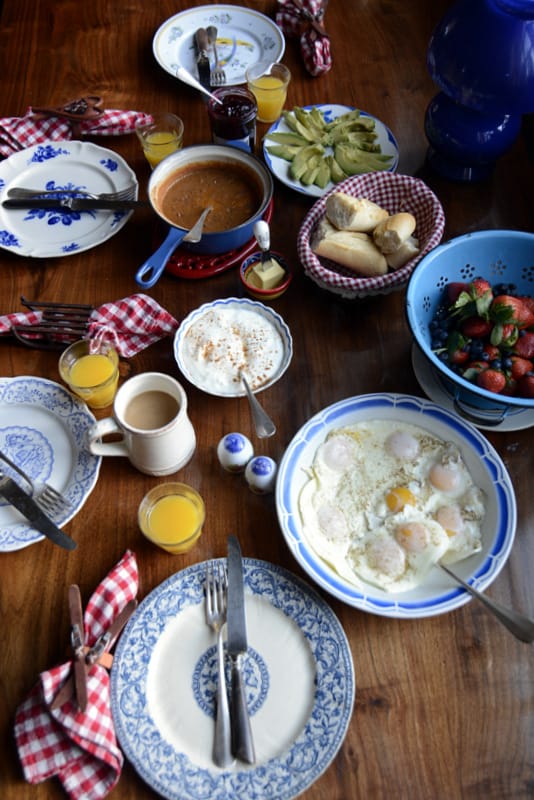 Best Cabins in Colorado
When we made the turn into Fulford, it was like entering the valley of hope and goodness. Wildflowers abounded. We were enclosed and snuggled in 360 degrees by the magnificence of the Rockies, the New York Mountain Range. I swear the sky is bigger out there and more brilliant blue.
As we drove down the bumpy dirt main street, we spotted Frenchie & Brite's cabin. A steady stream of smoke was coming from their metal pipe chimney. We were close. We had descended into a place that is reserved for the adventurous, the nature driven, the seeker of clean air and clean living. No pollution, no crime, no nothing but bliss.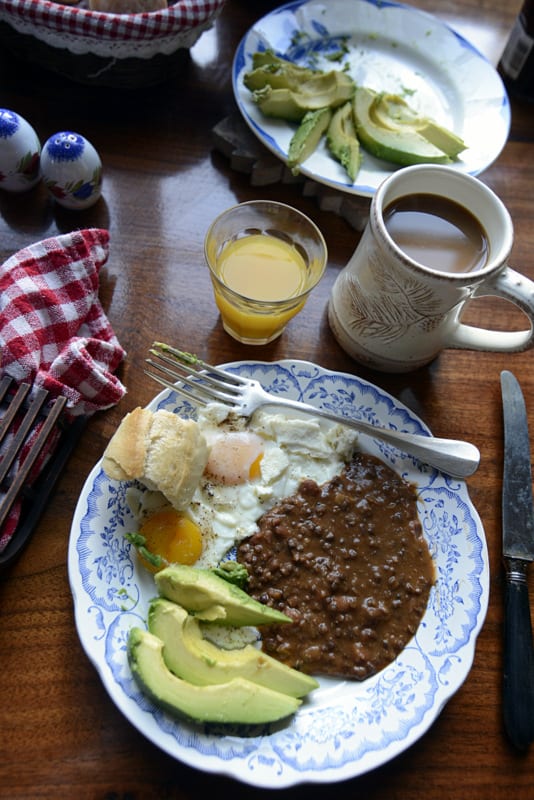 Cabin Life
It was evident all the work that Frenchie & Brite had put into this cabin for more than a year.
So many aspects of the remodel had a story and a history. A beam from Fulford's old general store when it was alive and kicking during the mining heyday, salvaged bricks from another historical building in the county, the original 'Fulford' wood burning cooking stove that had belonged to the original owner almost a century ago, a new spiffed up outhouse!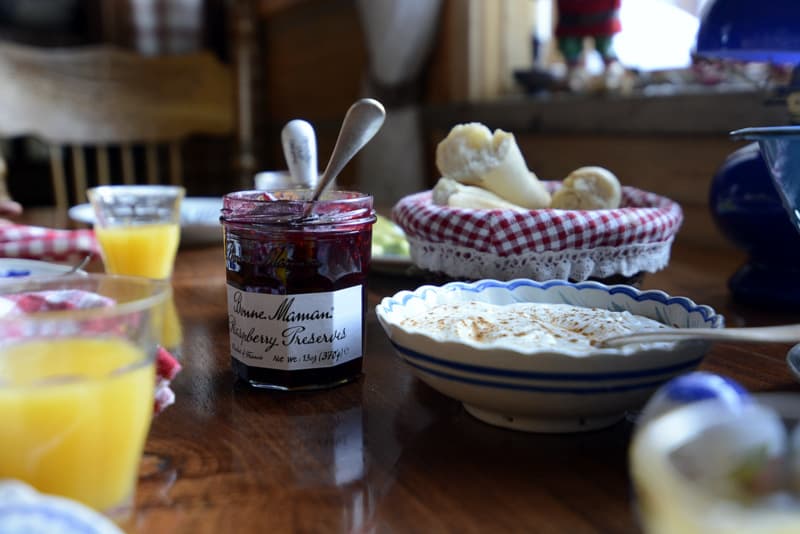 Small Cabin Living
Then, of course, there was the authentic French touch, feel, smell and ambiance only Frenchie could achieve! Not big enough to cuss a cat in, the six of us had more than enough room and space. We were together, talking, laughing, eating, drinking, reminiscing, making memories for other times to share, over time, embellish and extend.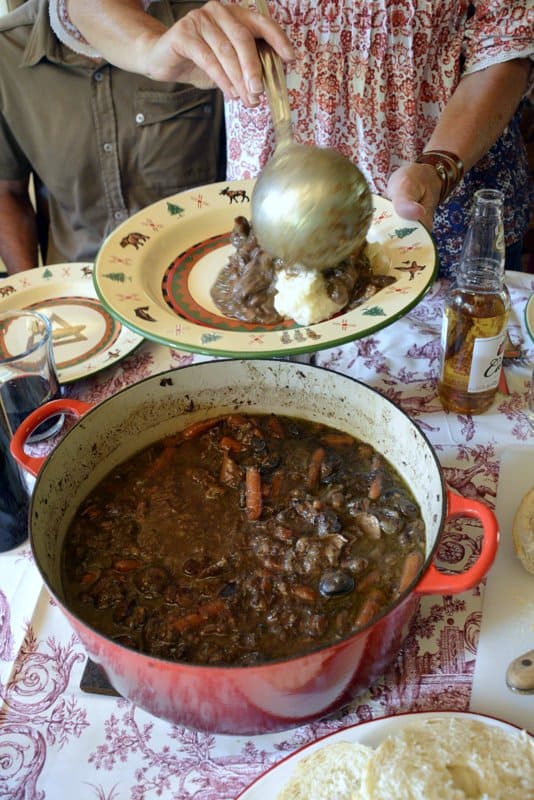 Small Cabins
I'd worked several days prior to us heading to the cabin on a dinner menu. Morrocan Meatballs in Sauce, Arugula Salad with Cherry Tomatoes and Balsamic Drizzle, Pan Sautéed Fresh Veggies, Peasant Bread. And, Amalfi Coast Raspberry Mascarpone Desserts . JB was in charge of the breakfast menu, and he was fixing Frenchie's favorite, his 'Chuck Wagon Turkey Sausage Egg & Cheese Casserole'.
Then Penny was doing cheese grits with shrimp. There'd be plenty of fresh fruit with lavender & mint, and I'd even packed in some ham hock slow cooked pinto beans with green onions for the morning meal. Frenchie had slaved away on several appetizers. Lime shrimp and smoked salmon, and I added to that Sweet & Spicy Saigon Spread. Our cooler was full of great wines, specialty beer, and vodka for martinis and cosmos. There was a free-flowing supply of gallons of bottled water. An absolute essential at these altitudes!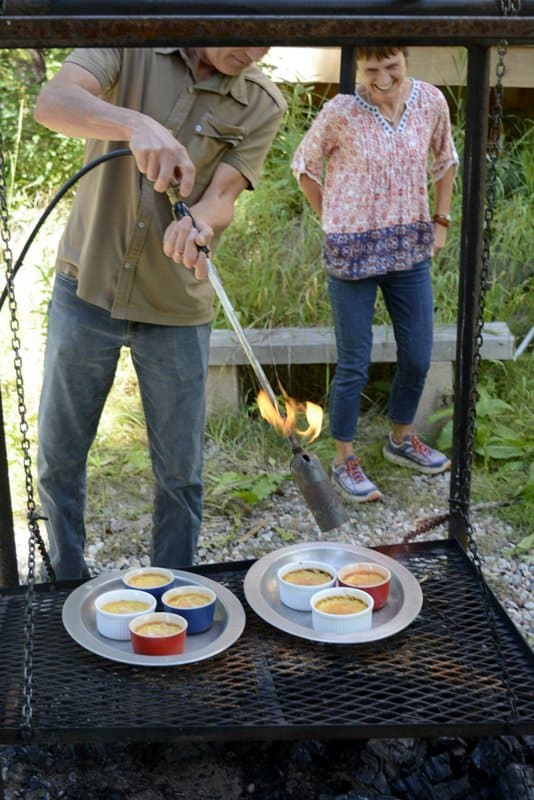 Log Cabin Interior
Before starting the feasting and libations, we all put on our hiking shoes and rain gear and headed out into this wilderness to explore the breath-taking vistas, trek through the dense aspen forests, and experience the feel of life as it may have been, well, to an itsy bitsy level, back in time.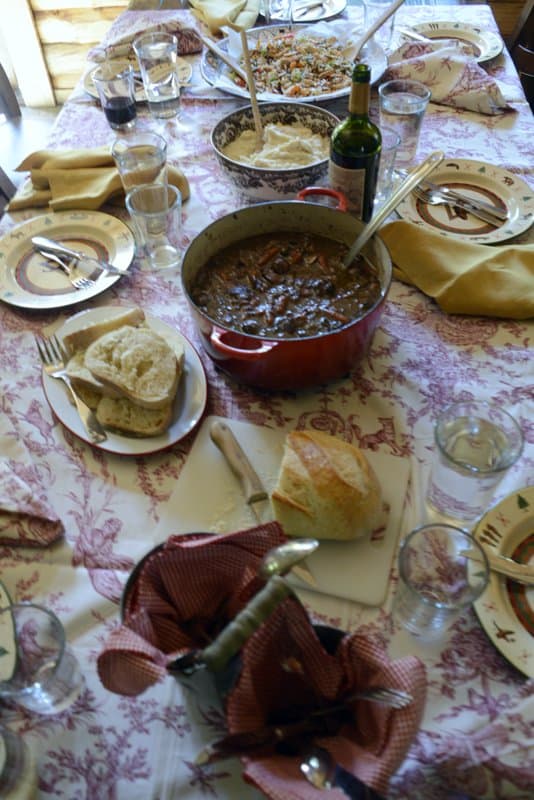 Making a Cabin
As the sun set and darkness descended upon us, Frenchie and Brite lit the oil-burning lamps. The coo coo clock promptly coo coo'd on the half hour and hour. We all gabbed for hours after dinner.
The neighbors built their fire and put their lawn chairs around it. We drank more libations. JB sat in the Archie Bunker LZBoy and was snoring by 7:30 pm. Tashie, the pup, snuggled into her bed by the wood-burning stove for the evening knowing that another adventurous day was ahead of her.