lemongrass basil easy baked chicken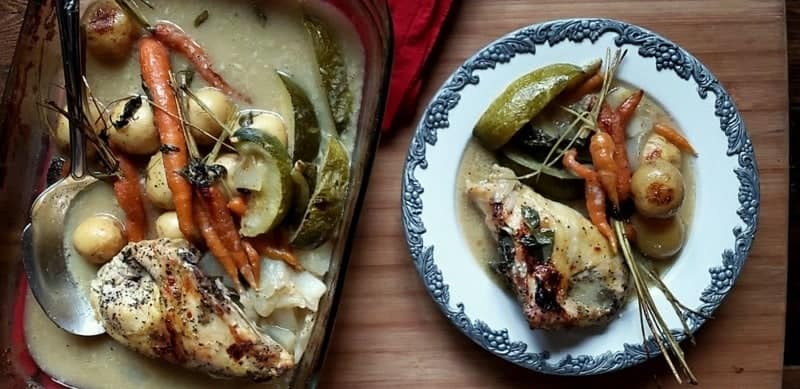 If you're looking for a casserole dish recipe for super healthy and insanely easy baked chicken, then you have to try this lemongrass basil version!
Baked Chicken Breast in Oven
This lemongrass basil easy baked chicken is definitely a 'skinny girl' recipe! And, oh, how you're going to be elated at how easy it is to prepare.
Baked Chicken Breast
In fact, why not prepare it in the baking dish the night before. Then refrigerate it overnight. It'll soak up all that yummy flavoring. Then it's all ready to pop in the oven when you get home from work or later in the day!
Chicken Breast Recipes
Now I've done this easy baked chicken with vegetables, too. And, everything's snuggled together in this casserole dish for baking.
Oven Baked Chicken Breast
If you want to just do your chicken and have a salad, then bake the chicken in the skillet that you pan seared it in. No need to dirty anything else making for more clean up. Who doesn't love one skillet, pan, dish recipes!
Healthy Baked Chicken Recipes
If you're looking for a delicious slow cooker chicken recipe, as in Pineapple Enchilada Slow Cooker Chicken, then look no further!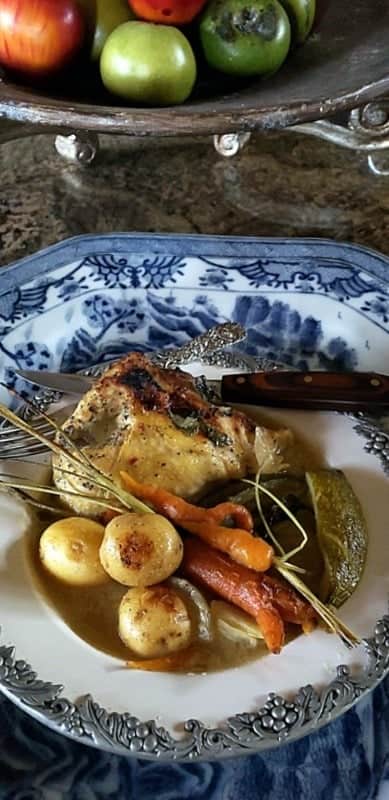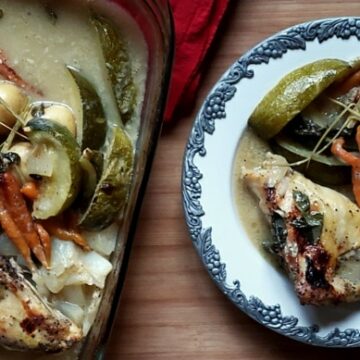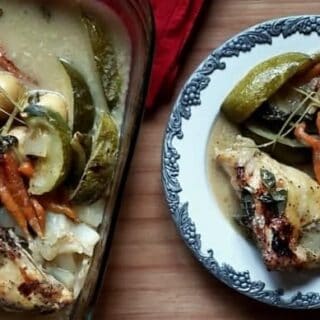 lemongrass basil easy baked chicken
Ingredients
Preheat oven to 375
¼ cup avocado oil
4 chicken breasts, bone in, skin on
1 (7 oz.) pouch Saffron Road Lemongrass Basil Sauce
1 tsp. sea salt
2 tsp. lemon pepper
1 ½ cup coconut milk, unsweetened
½ cup basil leaves, divided
Instructions
Put the oil in a large cast iron skillet over medium high heat.
When the oil is hot, put the chicken breasts in, skin down. Cover and pan sear to a golden brown, about 3 minutes.
Flip the chicken to skin side up. Whisk together in a 2-cup measuring cup the sauce, salt, lemon pepper, coconut milk and half the basil leaves. Pour around the chicken. Cover tightly with a lid (and/or doubled foil).
Bake in a preheated 375 oven about 35 minutes or until the internal temperature of the chicken is 165 degrees. To achieve more golden browning, turn oven to broil. Remove cover from chicken and let it brown a few minutes.
Garnish with the remaining basil leaves. Serve immediately.