dole wild blueberry grunt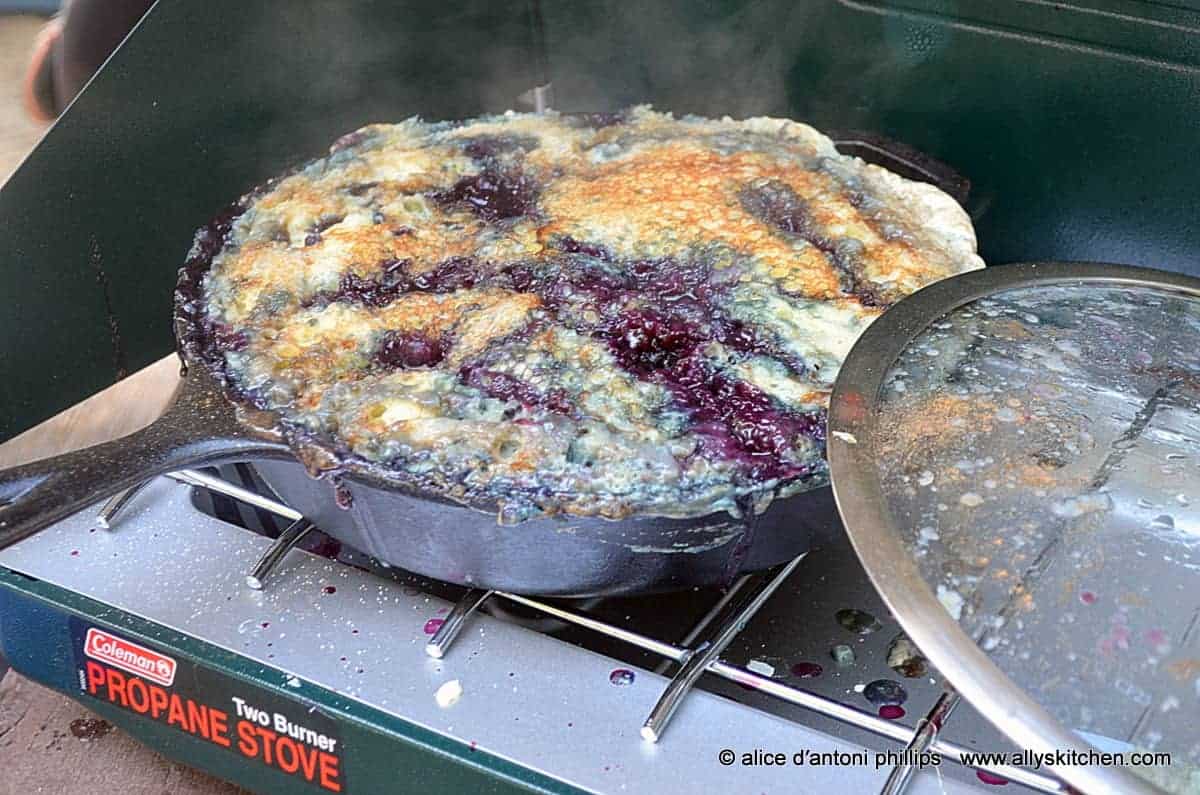 I've had the great privilege of getting to know Chef Ben Ford, the talented son of Harrison and the owner of the amazing 'Ford's Filling Station' restaurant in Culver City, CA. Ben, a really down-home, warm, hug-able fella (at least I lay some big Ally West Virginia hugs on him!), and I have shared the stage in our work with Dole Packaged Foods for the past year or so. I assisted Chef Ben onstage at the 2013 World Food Championships 'Dole Delicious Moments' and then I again shared the stage with him, as emcee, at the 2014 Dole California CookOff where he demonstrated three amazing recipes (and, I got to try!)!
Chef Ben did his recipe demonstrations on an outdoor grill, and when I saw this one, I just knew it was perfect for an upcoming camping trip in Colorado! The only thing I should have done differently with this recipe was to have used my smaller Dutch oven rather than my 10″ cast iron skillet. Oh, yes, the bubbling goodness did overflow somewhat, but that was no problem~~I just scooped up the goodness from the camper cooking stove! Then once it was all juicy and ready, it stayed warm and toasty by the campfire! You'll for sure want to try this recipe! It's easy peezeee and, oh, so boholicious!
PS~~Here's why it's called 'grunt'. grunts or Slump – Early attempts to adapt the English steamed pudding to the primitive cooking equipment available to the Colonists in New England resulted in the grunt and the slump, a simple dumpling-like pudding (basically a cobbler) using local fruit. Usually cooked on top of the stove. In Massachusetts, they were known as a grunt (thought to be a description of the sound the berries make as they stew). In the regions of Vermont, Maine, and Rhode Island, the dessert was referred to as a slump.
This post is in association with my work with Dole Packaged Foods. Click here for full disclosure!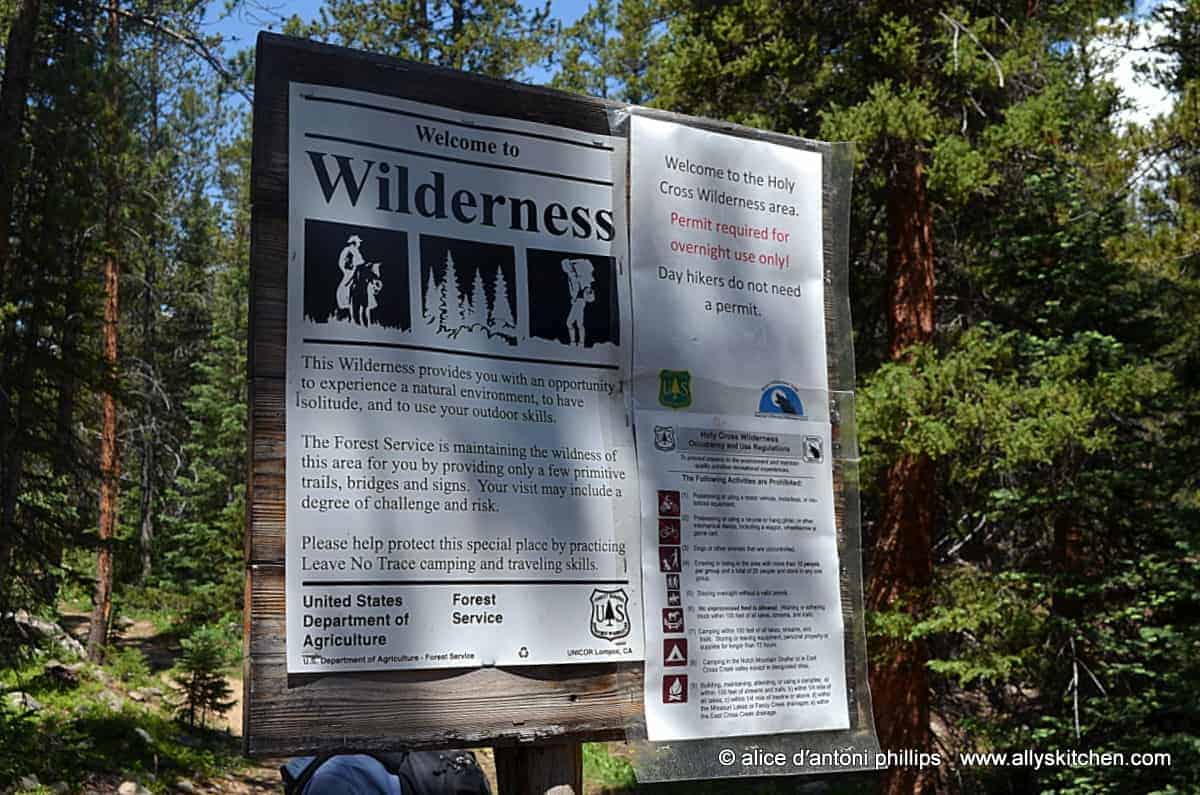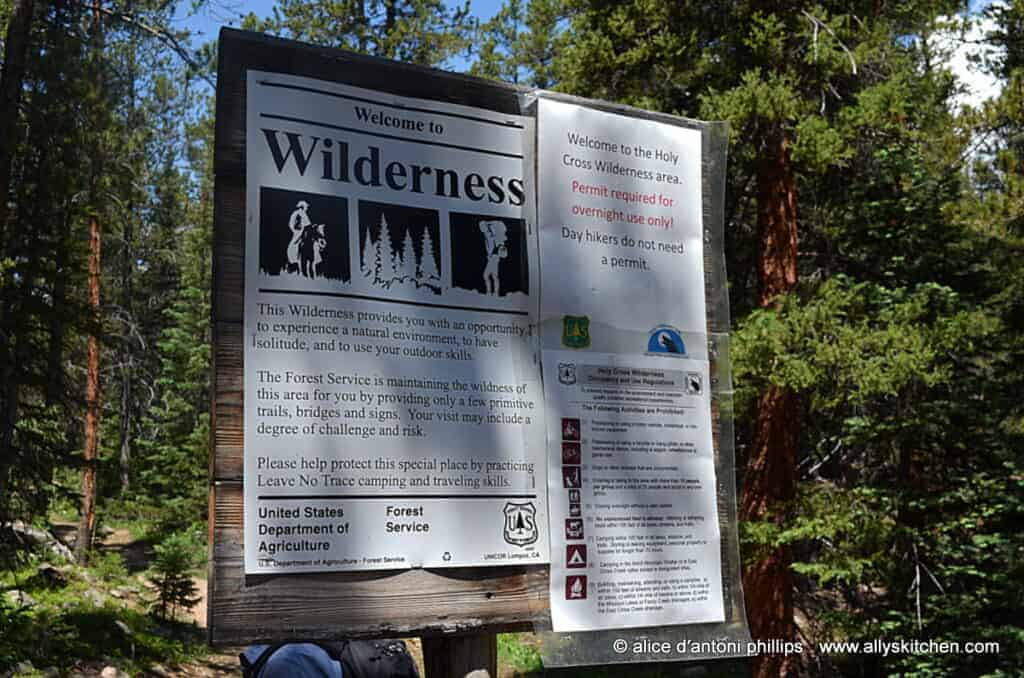 Makes: 8 servings
What you need:
2 Tbl. Cornstarch
¼ cup water
10 cups Dole frozen wild blueberries or frozen blueberries
1 ½ cups plus 3 Tbl. Sugar (divided)
1 lemon zest
1 Tbl. Lemon juice
½ orange grated peel
1 ¼ tsp. ground cinnamon (divided)
1 ½ cups all-purpose flour
1 ½ tsp. baking powder
¾ tsp. baking soda
½ tsp. salt
3 Tbl. Butter melted
¾ cup buttermilk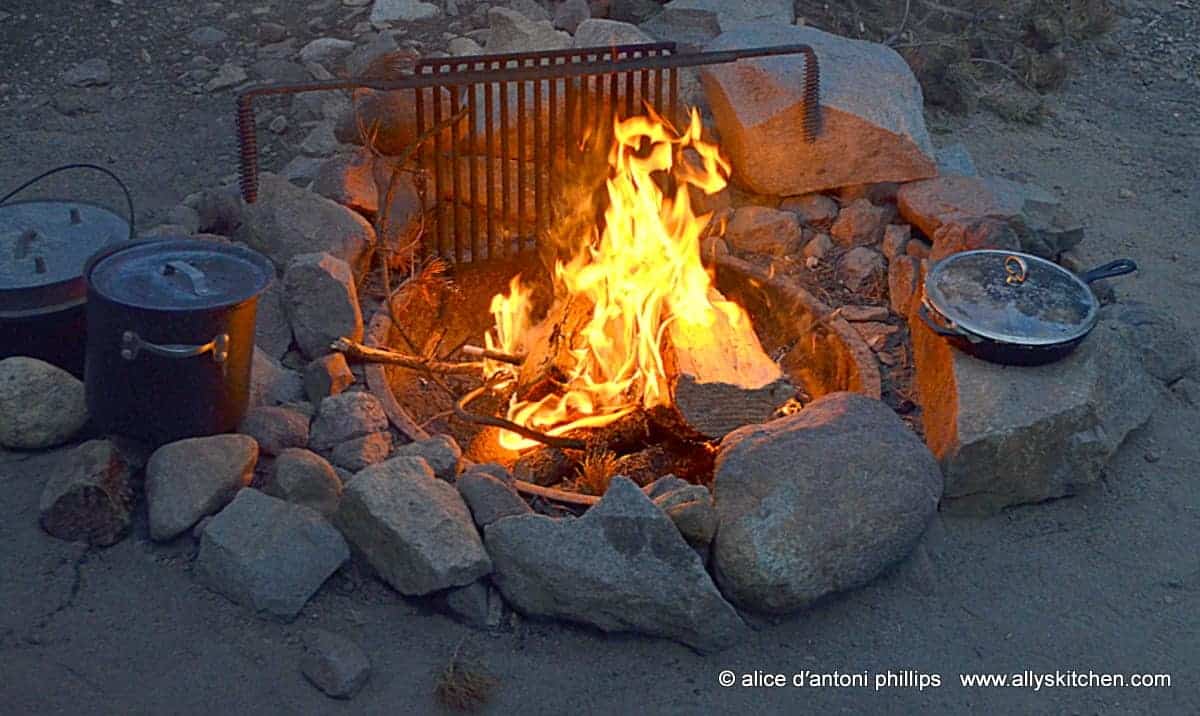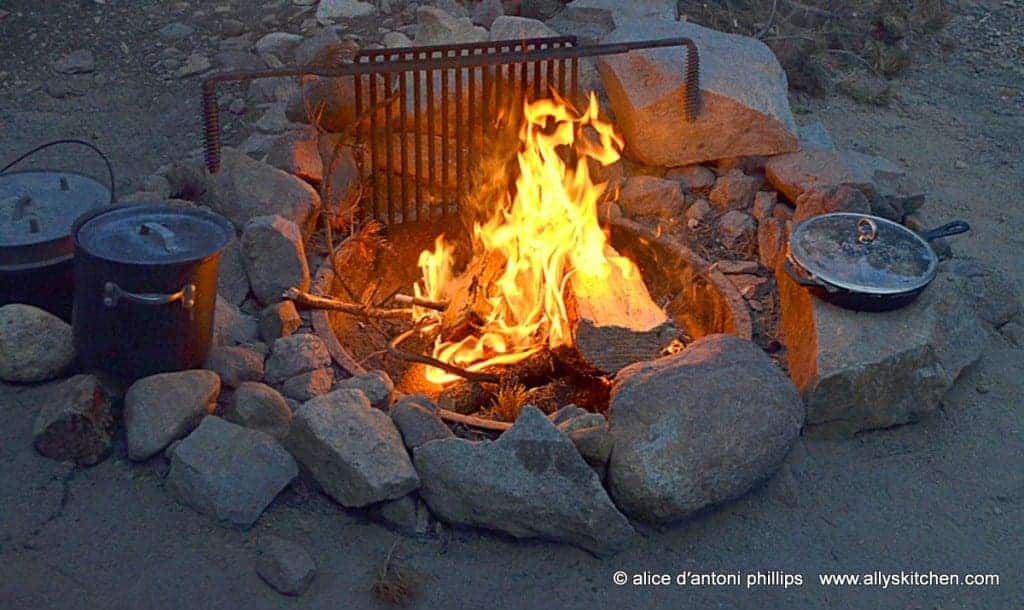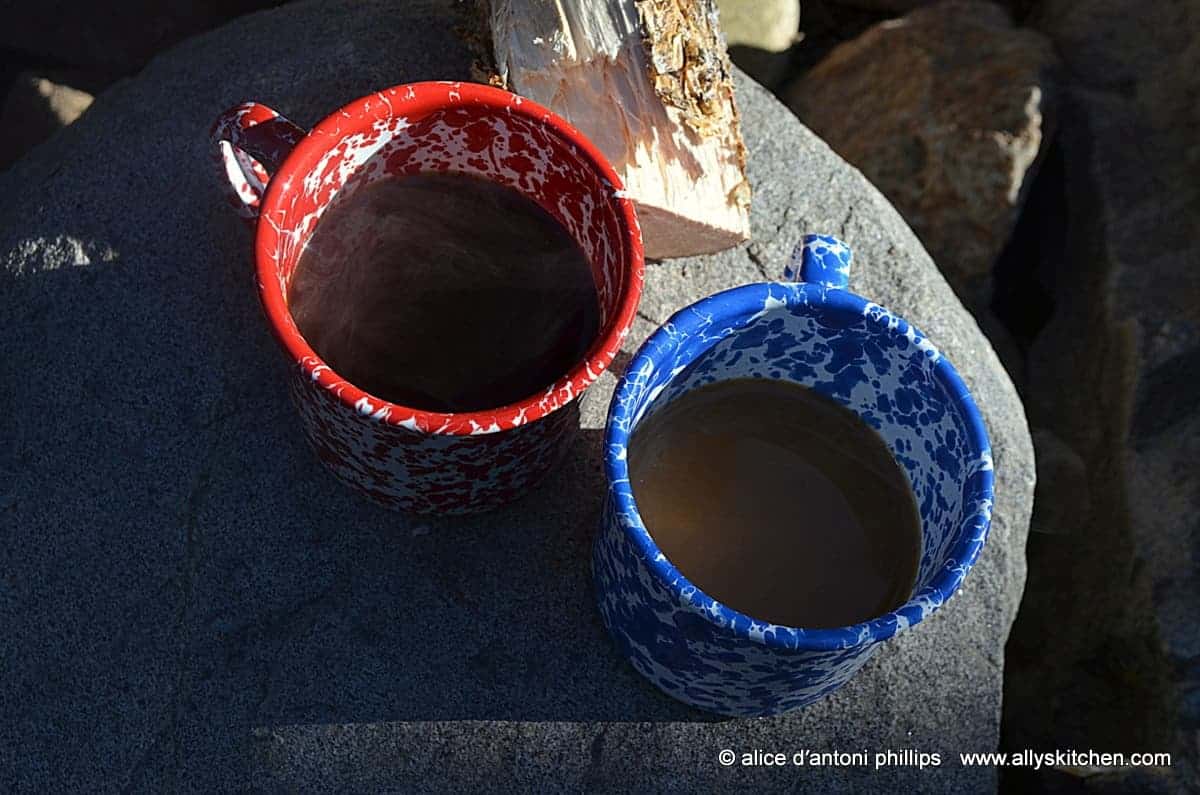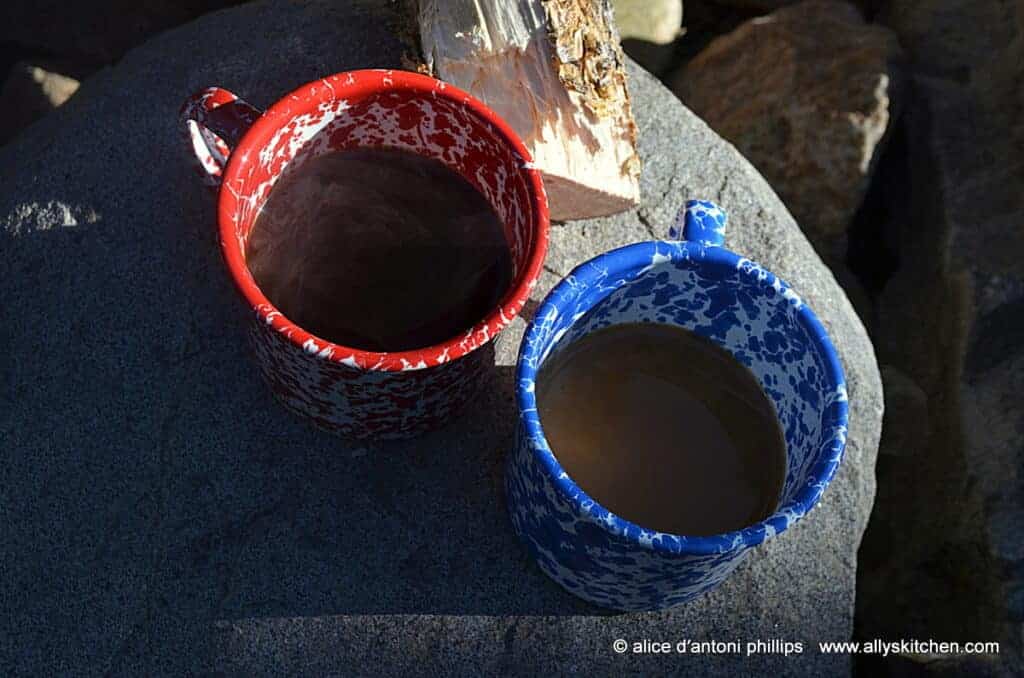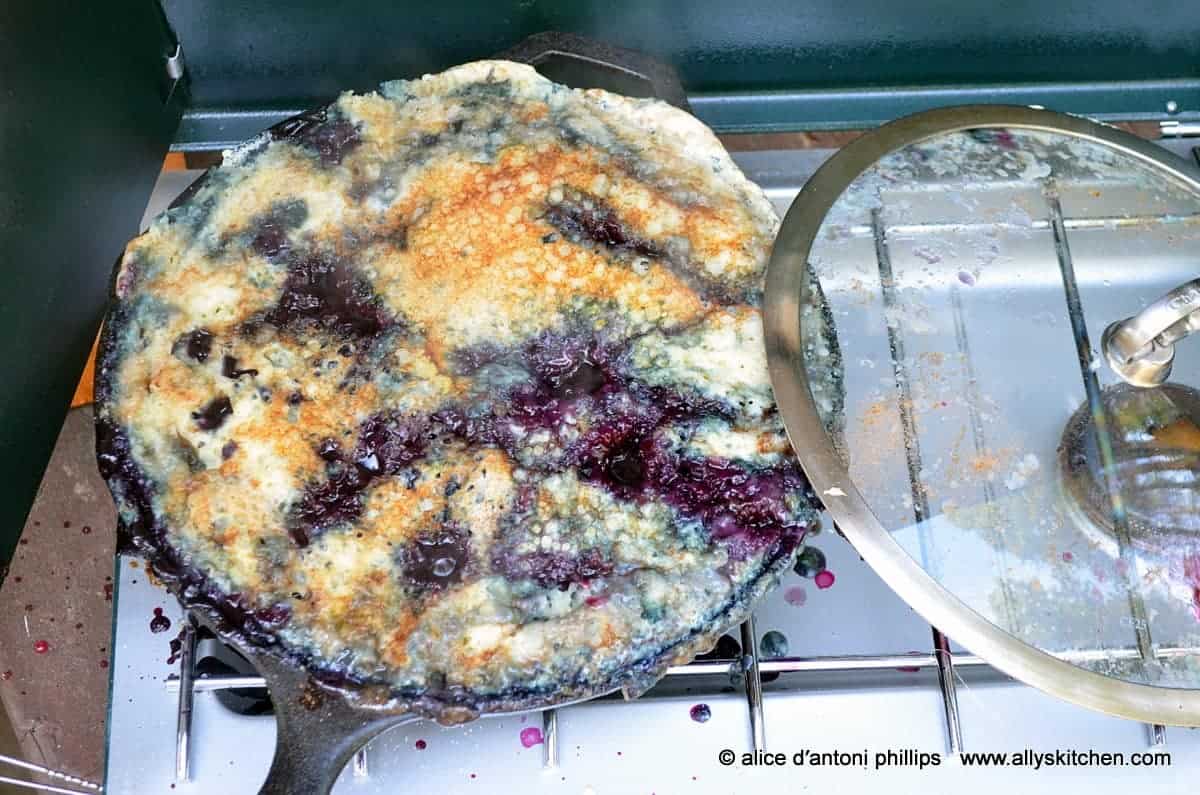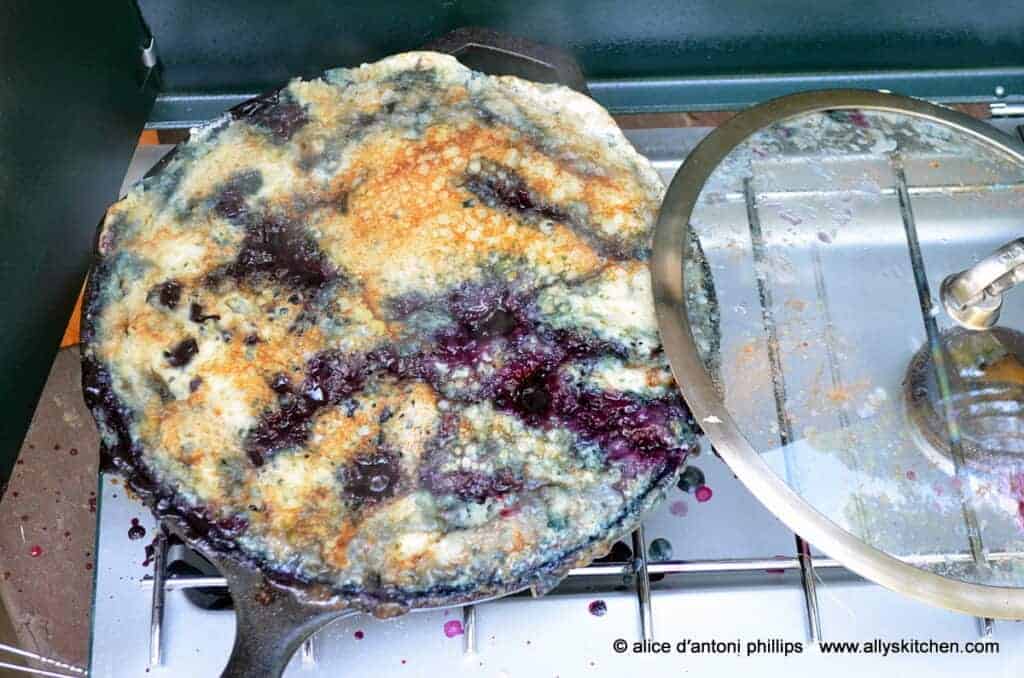 What you do:
Whisk the cornstarch with the water to make a slurry. Set aside.
Combine the berries, 1 cup sugar, lemon zest, lemon juice, orange zest and ¼ teaspoon cinnamon in a 7-7 quart Dutch oven.
Over medium high grill, add the slurry to the berries and gently combine ingredients. Bring to a boil. Reduce heat and cook uncovered over low heat for 10-15 minutes or until the berries begin to break down and the liquid begins to thicken slightly.
Stir together ½ cup sugar and 1 teaspoon cinnamon. Set aside.
Combine the flour, 3 tablespoons sugar, baking powder, baking soda and salt in a large bow. Add the melted butter and buttermilk. Stir until well blended. Drop golf ball size spoonsful of the batter onto the berry mixture, spreading them out. Sprinkle liberally with the sugar/cinnamon mixture.
Put the lid on the pot and cook over medium heat 20- to 25 minutes or until a toothpick inserted into a dumpling comes out clean. Uncover pot and let cool about 15 minutes before serving. Serve warm with ice cream.