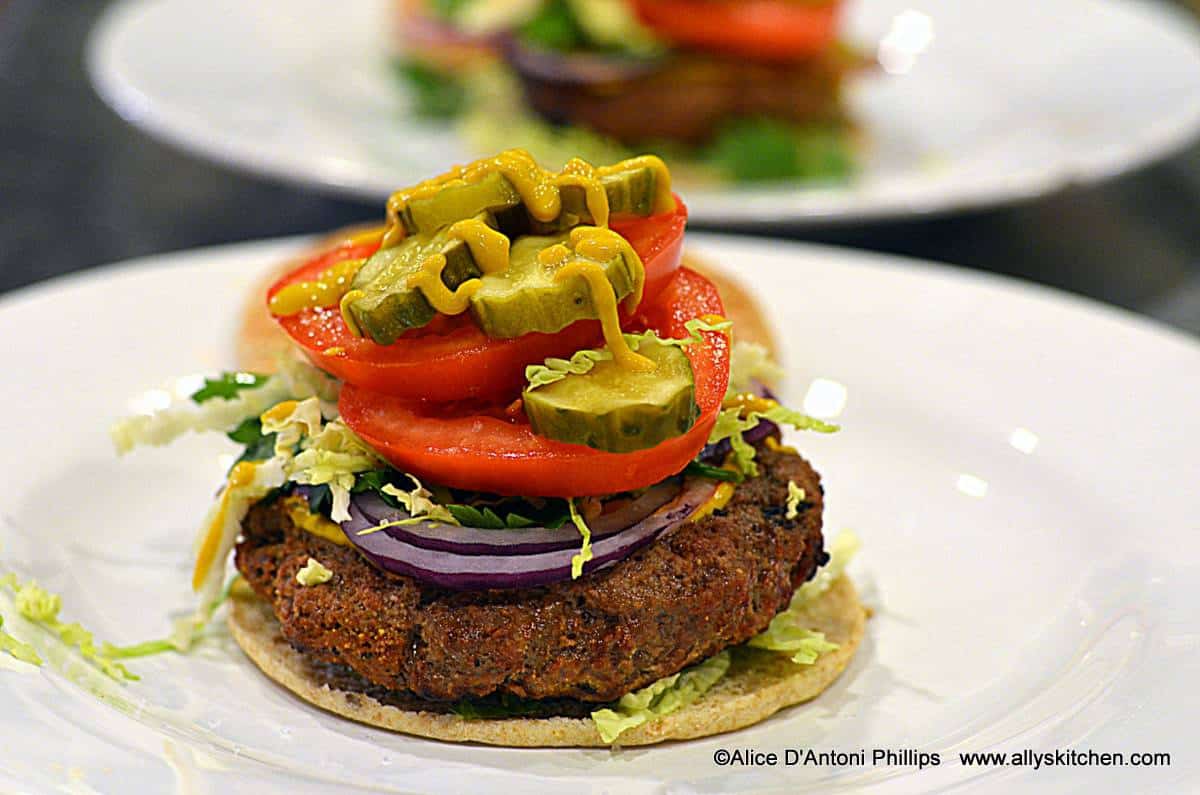 When Ben and I lived in Boston until about 2011, my dear girlfriend, Reagan, and I had an affinity for finding the best burgers in Boston~~so, we started the 'Traveling Food Tribe'~~looking for the best burgers in Boston!  Tough job, huh?  Oh, what fun we had critiquing the burgers and giving scores.  None of these ratings were seen by anyone but us, and honestly we had some really good laughs!  That's what makes for a great life~~Sing. Dance, Floss. Travel, Laugh Laugh Laugh~~and, now we add to that seek out really good burgers!
I admit just recently, and only in desperation as I was on my magic carpet (car) traveling and ravenously hungry, I went through a McDonald's drive thru to get some 'senior' coffee (yes, a cool 50 cents!)~~I looked at their dollar menu, there was a burger with white cheddar and grilled onions~~yep, I ordered that, paid my total bill of about $1.57.  Well, either I was famished or that was one tasty little treat, but I could actually taste the creaminess of the white cheddar, the onions were perfectly grilled, and the bun was so warm and soft it melted in my mouth!   That particular day, I had yet another burger for dinner, and when I got home after the 2-day sojourn I made this 'Barney Rubble Burger'!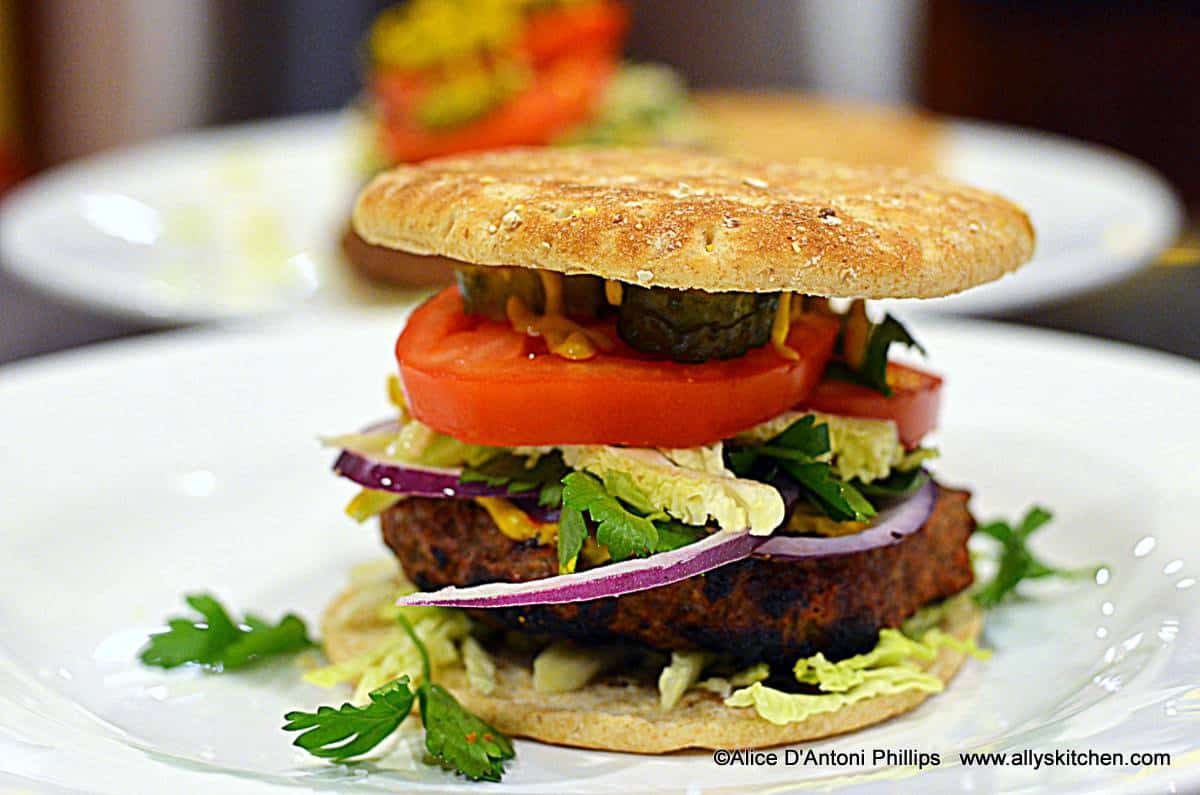 Makes:  2 (8oz) burgers
What you need & What you do:
The Seasoning
1 tsp granulated garlic
1 tsp cumin
1 tsp sea salt
1/2 tsp coarse ground pepper
1/2 tsp paprika
1/4 tsp cayenne
1/4 tsp red chili flakes
Combine all the spices in a small bowl, mix and set aside.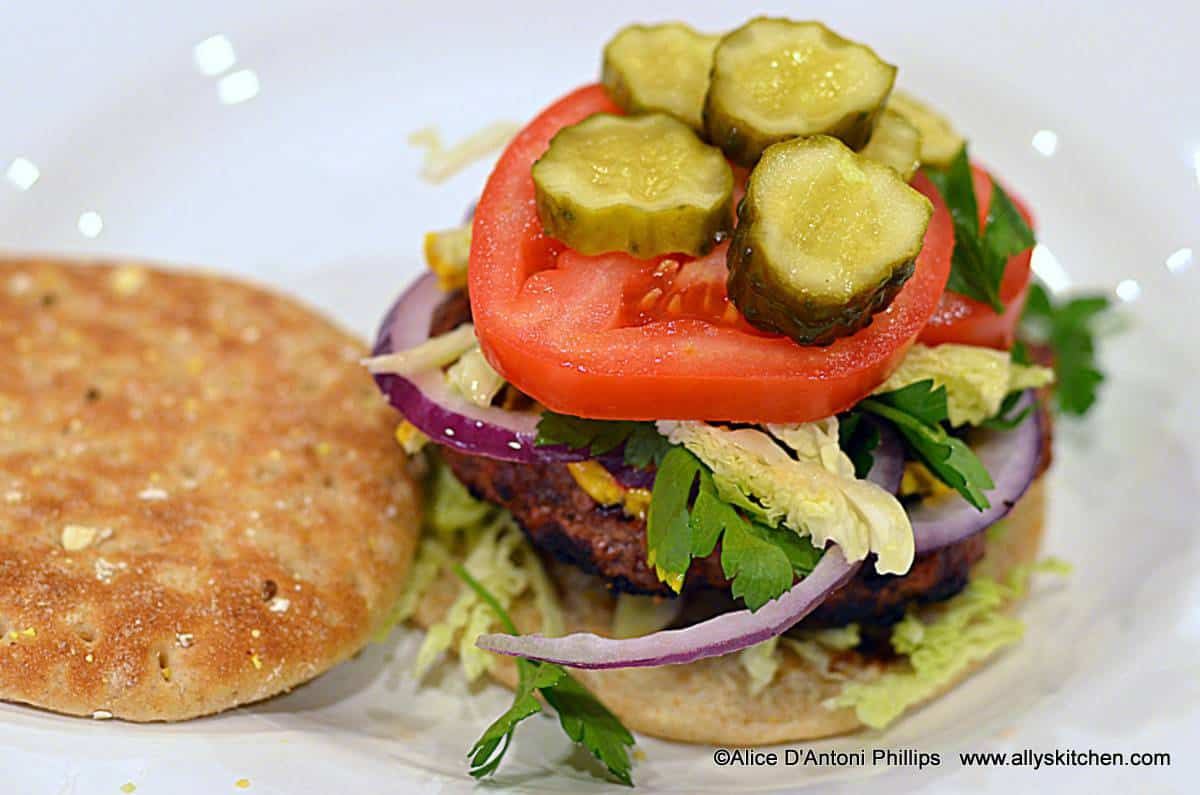 The Burger
1 pound 85/15 ground beef
1/4 cup worcestershire sauce
1 tbl soy sauce
1 tsp Korean sweet & spicy sauce (optional)
2 tbl fresh finely chopped cilantro
2 tbl fresh finely chopped parsley
Put the ground meat in a bowl.  Add the worcestershire, soy, Korean, cilantro, parsley and the dry spice mixture.  Blend well into the meat.  Make two large patties.  Coat with olive oil cooking spray on both sides.
Cook for about 3 minutes on each side on a hot 400 degree grill.  Remove and get ready to build!
The Burger Building
(This is what I like because it's simple, not convoluted with too many flavors (sorry no cheese~~but, that's your call!) and lets the taste of the burger scream!)
Burger Buns (your choice)
1/2 cup thinly sliced savoy cabbage tossed in 1 tbl olive oil, sea salt and pepper
4 slices of tomatoes
12 Kosher dill small round slices
1/4 cup thinly sliced rounds of purple onions
1/4 cup fresh Italian parsley leaves and parts of the stems (do not chop up)
Classic Yellow Mustard
Put a small squeeze of mustard on the bottom bun then some of the cabbage.  Add the burger patty.  Continue building in the sequence you prefer!