bacon crumbled catfish filets
This is a meal you can have ready literally in about 20 minutes!  It's healthy and delicious, and you can serve with it your favorite salsa, fruit or topping.  Catfish is a 'sturdy' fish filet to fry in a skillet; it doesn't shred apart like some white fish does.  Mild and tender, it's really good with the mango-peach salsa.
I found some freshly made salsa at the market that was just like homemade and had no preservatives in it!  And, yes, in the true real form these fish do resemble a 'cat' with their whiskers!  So, next time you want fish, look for catfish, rent the movie 'Catfish' and make it a full evening!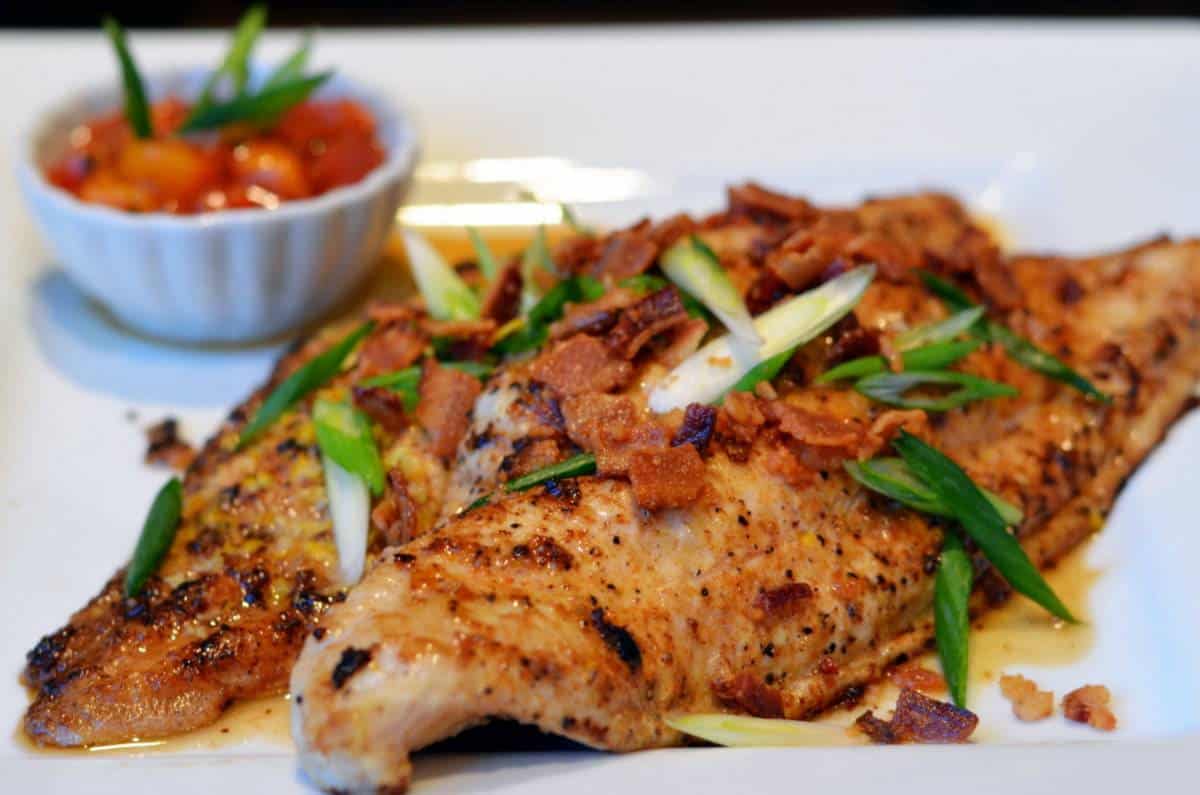 Serves: 4 
What you need:
4 slices thick bacon fried & crumbled
2 large catfish fillets
1 tsp lemon pepper
1/2 tsp pepper
1/2 tsp sea salt
1 tsp Cajun seasoning (or Old Bay)
2 tbl coconut oil
2 tbl butter
Garnish:
Meyer Lemon Juice/Zest
Green Onions chiffonade sliced
Mango/Peach Salsa or your favorite (mine was store bought)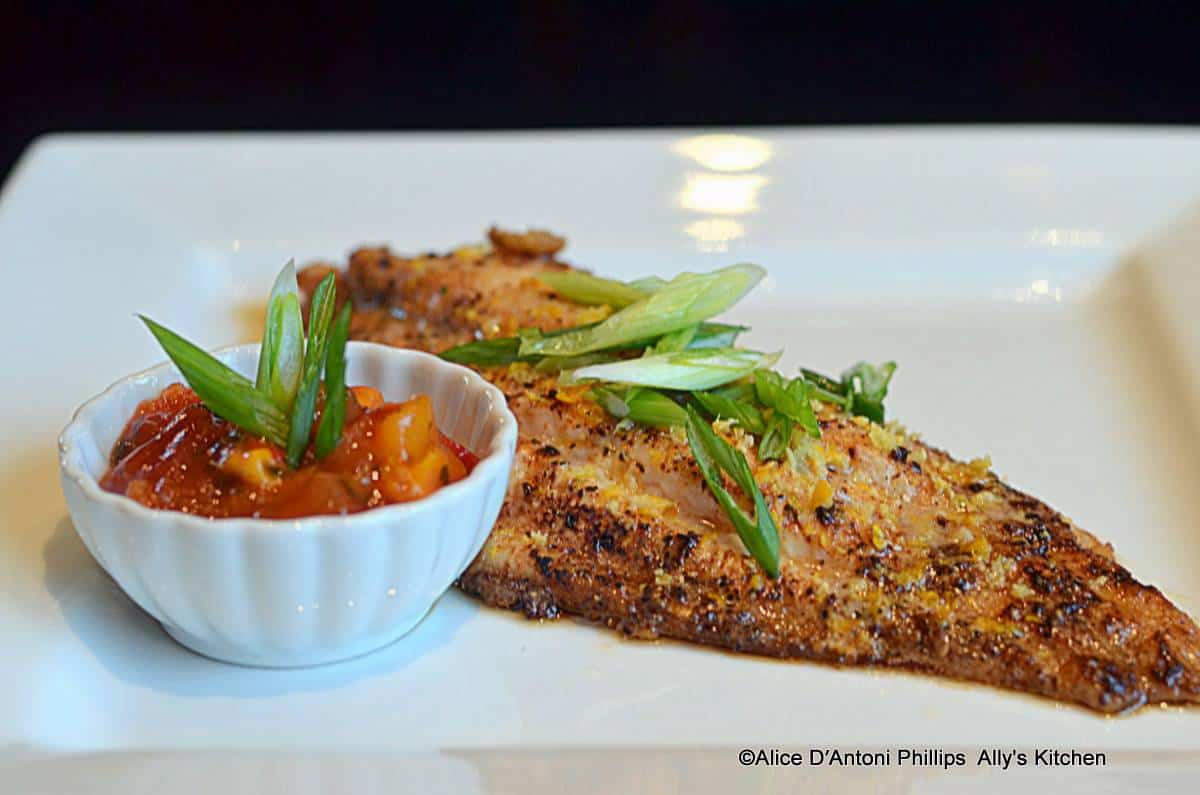 What you do:
Season catfish, both sides, with lemon pepper, pepper, salt, and Cajun seasoning.  Put coconut oil and butter in heavy skillet on medium high heat.  Let it get hot.
Put catfish in (do not crowd) and cook on each side about 4-5 minutes depending on the thickness of the catfish.
Remove and garnish with some bacon crumbles, lemon zest/juice, green onions and your favorite topping.