14 May 2013
This is day one of my nomadic excursion!  So what in the Sam Hill am I doing?  Well, heading to Europe to cook, eat, drink, and be merry!  And, most importantly, to discover my roots~~yep, I'm Croatian, and my grandparents were born and lived there before immigrating to America in the early 20th century.  They were young.  They were brave.  They were poor.  They were uneducated.  But, the had all the right stuff for success~~an incredible work ethic, talent, creativity, resourcefulness, resiliency, and a burn in their gut to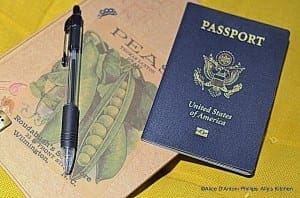 find the American Dream!
I have faded and aged copies of my grandfather's immigration papers…you probably know how much these mean to me.  Mom never got to return to the old country…her father, Josef, and mother, Mary, inculcated in her the customs, language, foods, traditions, legacy and stories of their lives there, and, in turn, Mom did some of that for me and my siblings.  However, when Mom was young and raising us on her own, being 'ethnic' wasn't as accepted and cool, particularly with 'WASPS" and where we lived, the hollers of West Virginia.  I'll venture to Croatia, places like Zagreb, Split, Debrovnik,  and Ben and I will make our way to my grandfather's peasant village where he was born and grew up as a young man…I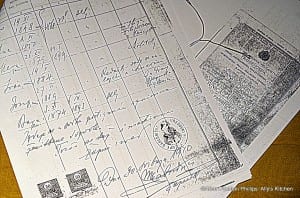 have no idea what to expect.  All I know is that when I see it, I will feel it and digging deep into my soul Grandpa and Grandma Rebich will be speaking to me.
Right now, I think I have all my ducks in a row as far as packing, clothes, make-up, etc., but I can't find my dang cheapo camera that I bought at Target, and there's no time to get another one, soooooooooooooo most of my pictures may come from my Galaxy, as in cell phone!  But, I'm not giving up on finding it somewhere in this house before I leave, which is in a few hours!
I sure do hope you'll enjoy joining me on this life-changing and once-in-a-lifetime Bohemian adventure~~my heart, soul, mind, and palate, as in my food journal, will be open to you!    xoxo ~~ally
*************************************************************