This recipe, Watermelon Grape & Cherry Tomato Salad~~Anthropologie Nibbles, was boho'd from its original version.  The original recipe can be found in the cookbook 'Sweet Paul.'  Why did I choose this recipe, this cookbook and boho it?  Ally's Kitchen teamed up with our local Anthropologie store, and this cookbook is sold there.  So, I decided it would be a good one to use and serve as part of my menu of Ally's Kitchen's Nibbles.  Sharing this at Foodie Friends Friday and Weekend Potluck #38!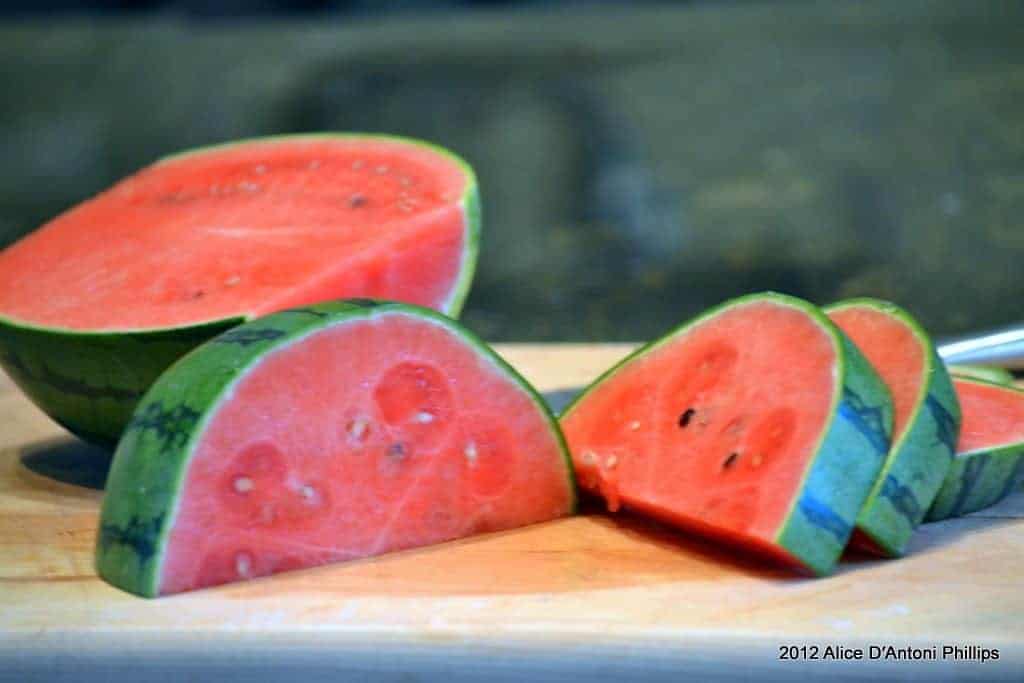 Serves: 10+
What you need:
½ seedless small watermelon cut into small chunks
2 cups green sweet grapes sliced lengthwise in half (2 cups after they're cut in half)
2 cups cherry tomatoes sliced lengthwise in half (I mixed red and yellow for festive colors—remember 2 cups after they're cut in halves! )
1/3 cup extra virgin olive oil
3 tbl lemon
1 tsp sea salt
1 tsp fresh ground pepper
6 cups European greens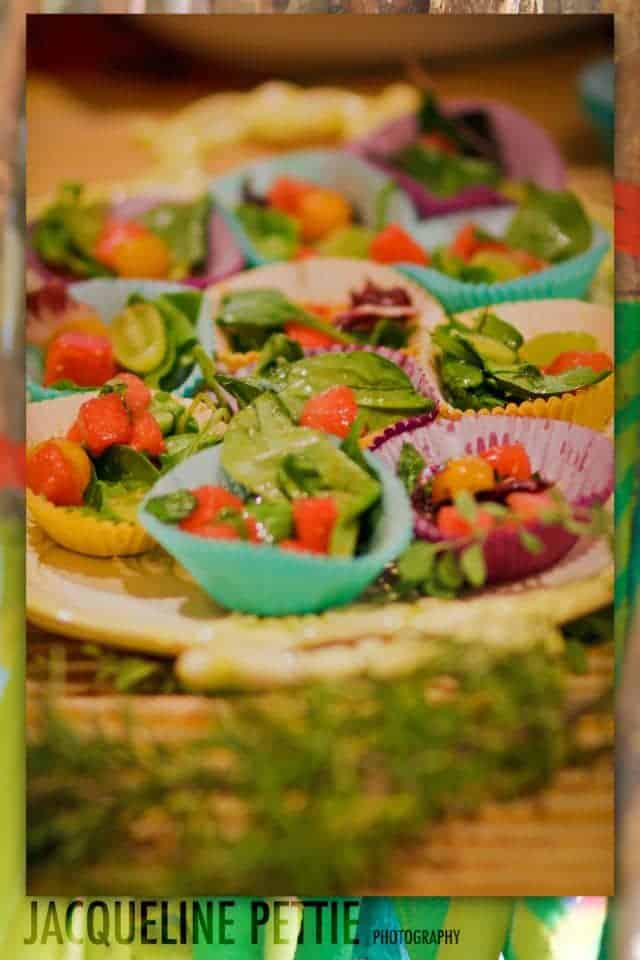 What you do:
Combine the watermelon, grapes and cherry tomatoes in a bowl and gently blend with your hands.  Drizzle over the fruit the olive oil and lemon juice.  Sprinkle on the salt and pepper.  Gently toss a few times to coat all the fruit.  Add the greens and toss a few times.  It's ready to serve!
©Alice D'Antoni Phillips    Ally's Kitchen