Tuscan Baby Yukon Golds with Pecorino Rosemary & Parsley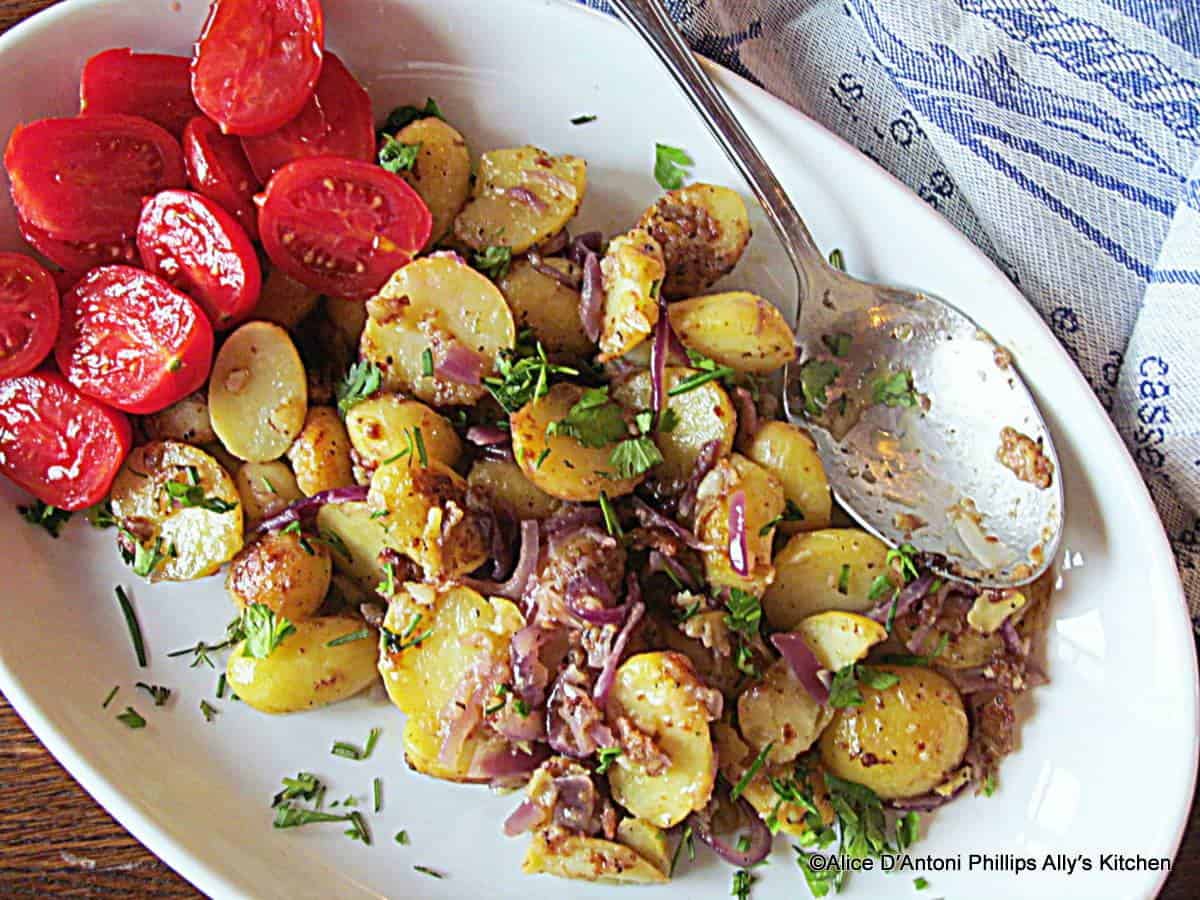 I call these 'Tuscan' potatoes because I'm in Tuscany, in a small villa with a very limited kitchen and virtually no spices other than sea salt and pepper.  Now outside the villa is a small garden, which, like Br'er Rabbit, I've gone into and raided!  There's gorgeous basil, rosemary, spring onions, Italian parsley, lettuces and more. 
These tender baby golds can be a meal on their own!  I served them with some fresh tomatoes and olive oil and some of the fresh lettuce leaves, and Ben and I were totally satisfied!  Being here in this sparse kitchen certainly has shown me that good cooking can result from just a few ingredients, but these few ingredients must be the BEST—like the pecorino, which we got at the small market in a local village!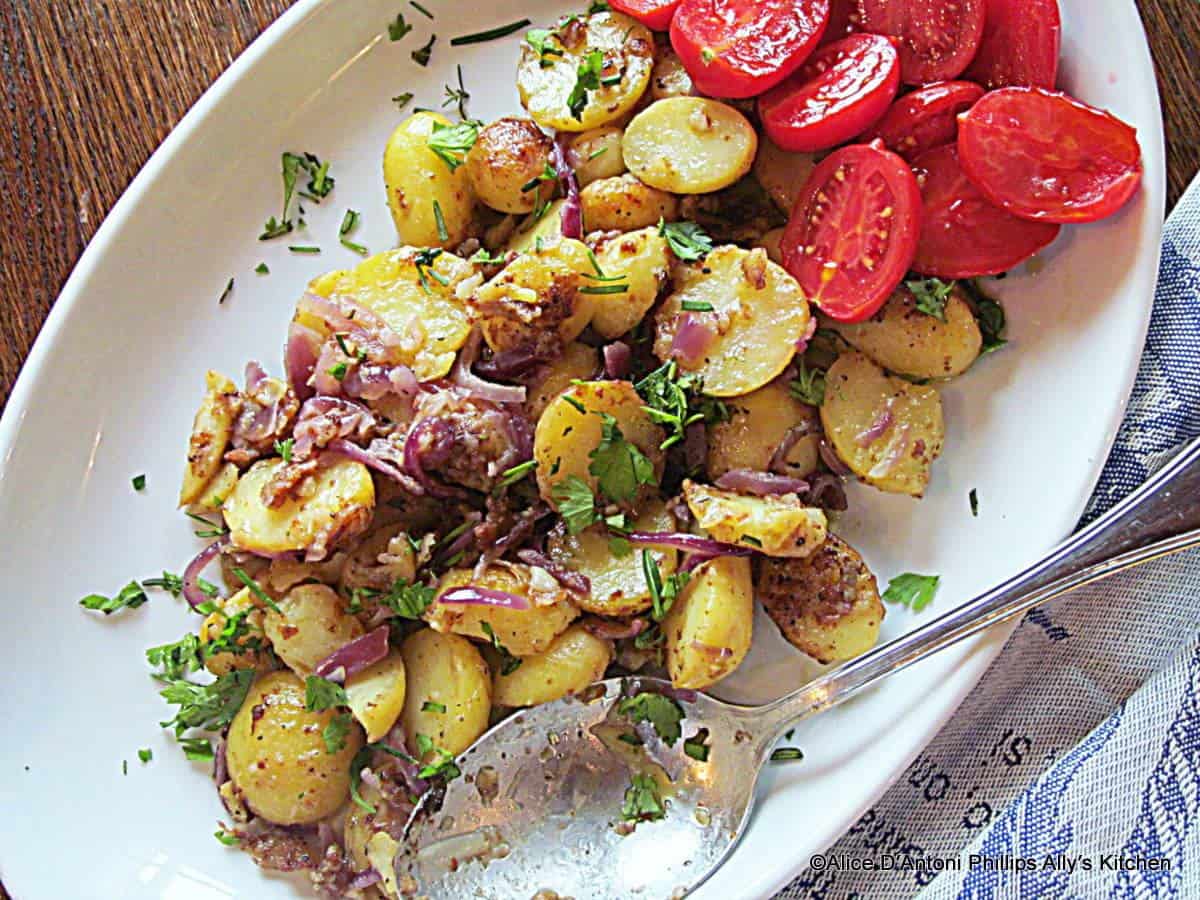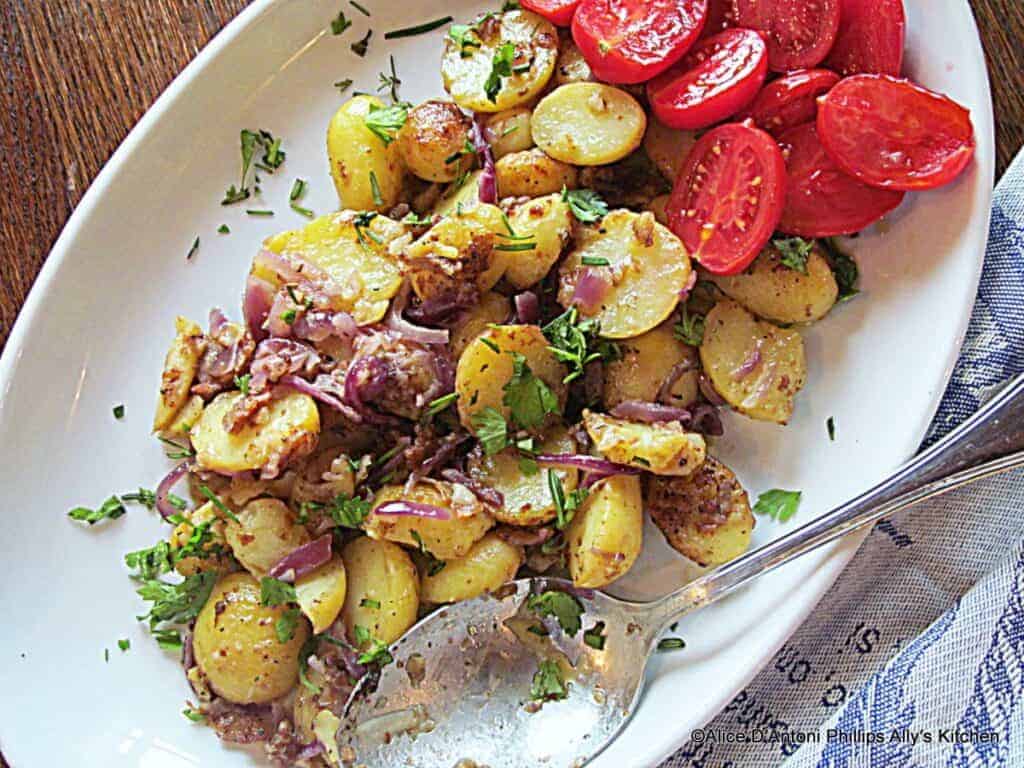 Serves: 2-4
What you need:
4 cups baby Yukon gold potatoes (cut the larger ones in halves)
3 tbl butter
3 tbl olive oil
1 tsp sea salt
1 tsp coarse ground pepper
1/2 red onion thinly sliced in half moon slices
¼ cup grated pecorino
4 tbl chopped rosemary & Italian parsley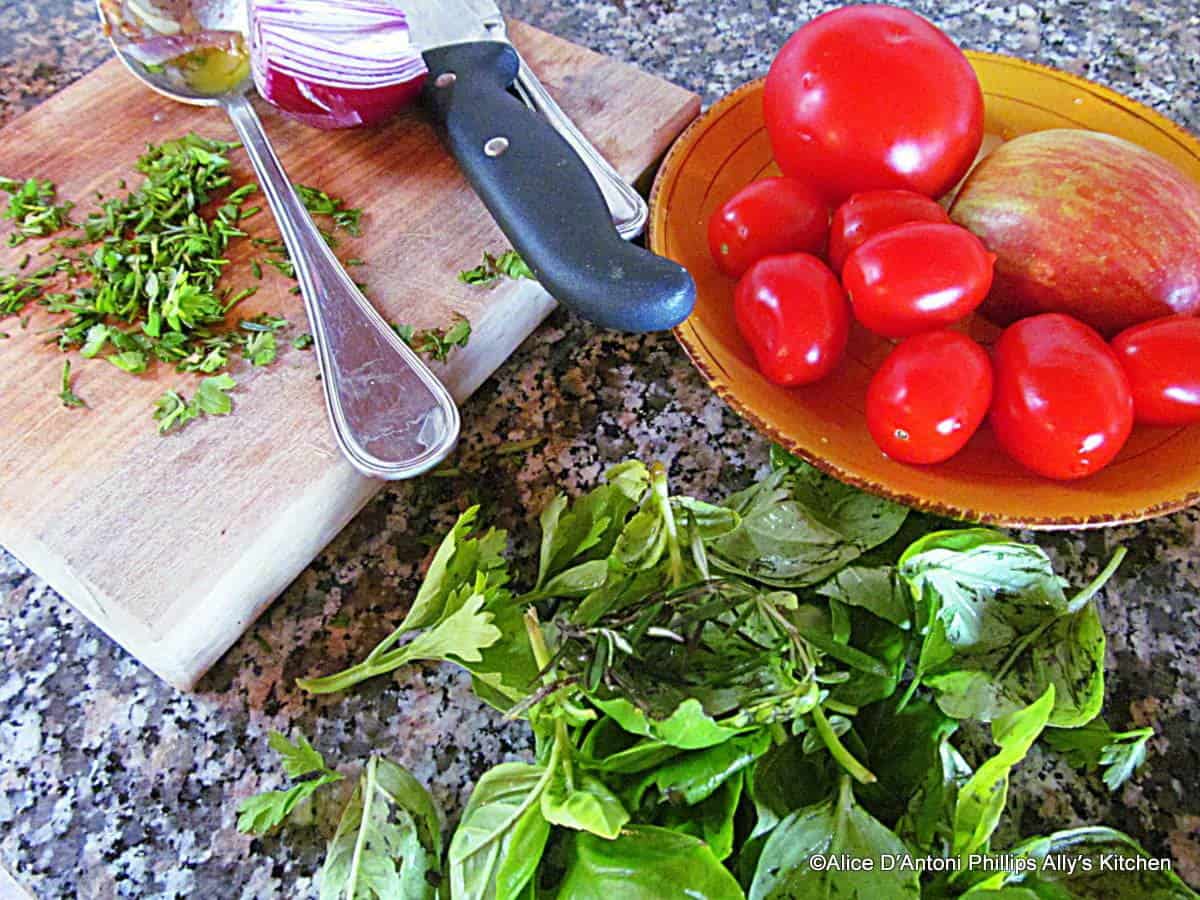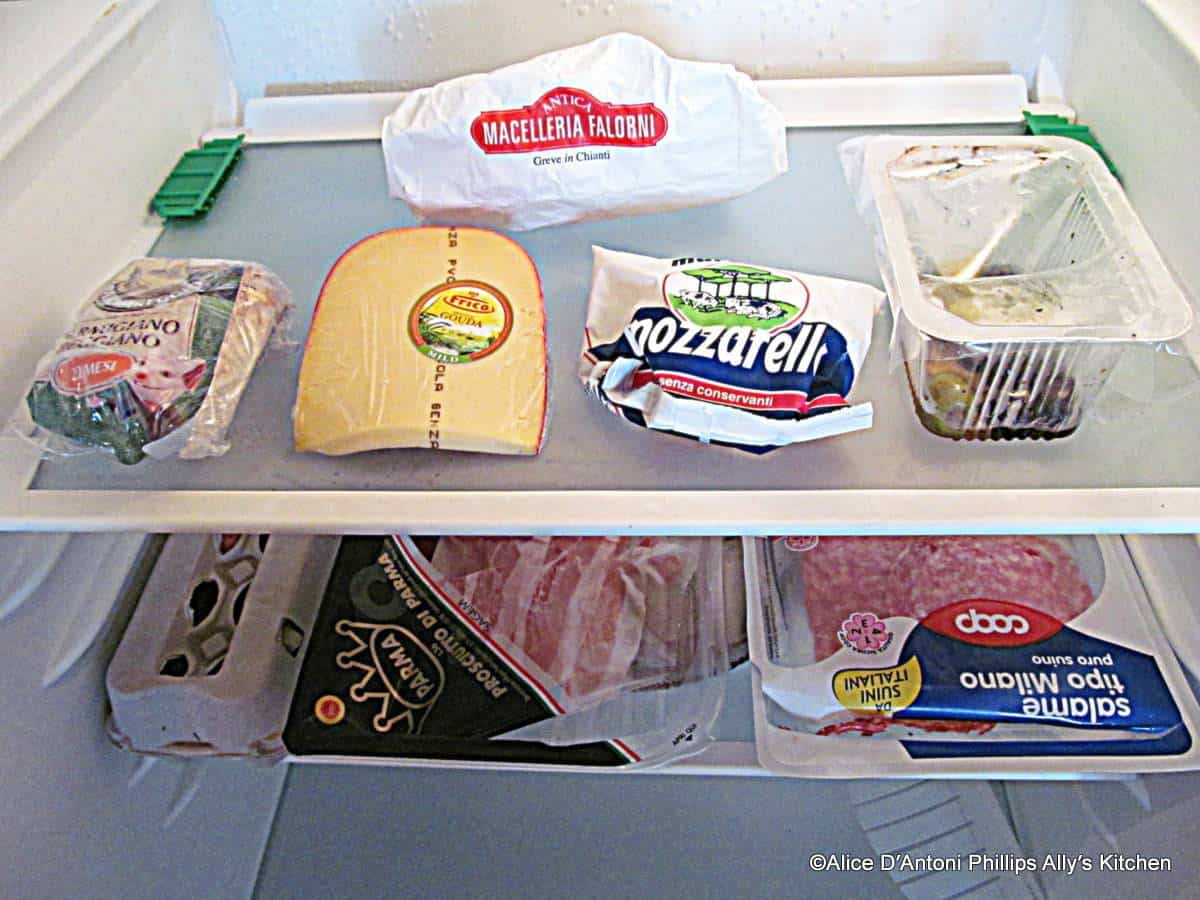 What you do:
Over medium heat in a saucepan (with lid), melt butter and add olive oil.  Add potatoes, salt and pepper and cook about 25 minutes. Stir a few times (if the potatoes stick to the bottom of the pan, scrape because this is crusty good stuff!) Reduce heat to medium low or low, add the onionand let the potatoes cook another 20 minutes or so until tender.
When ready to serve, add pecorino and blend.  Sprinkle on chopped rosemary and parsley when serving.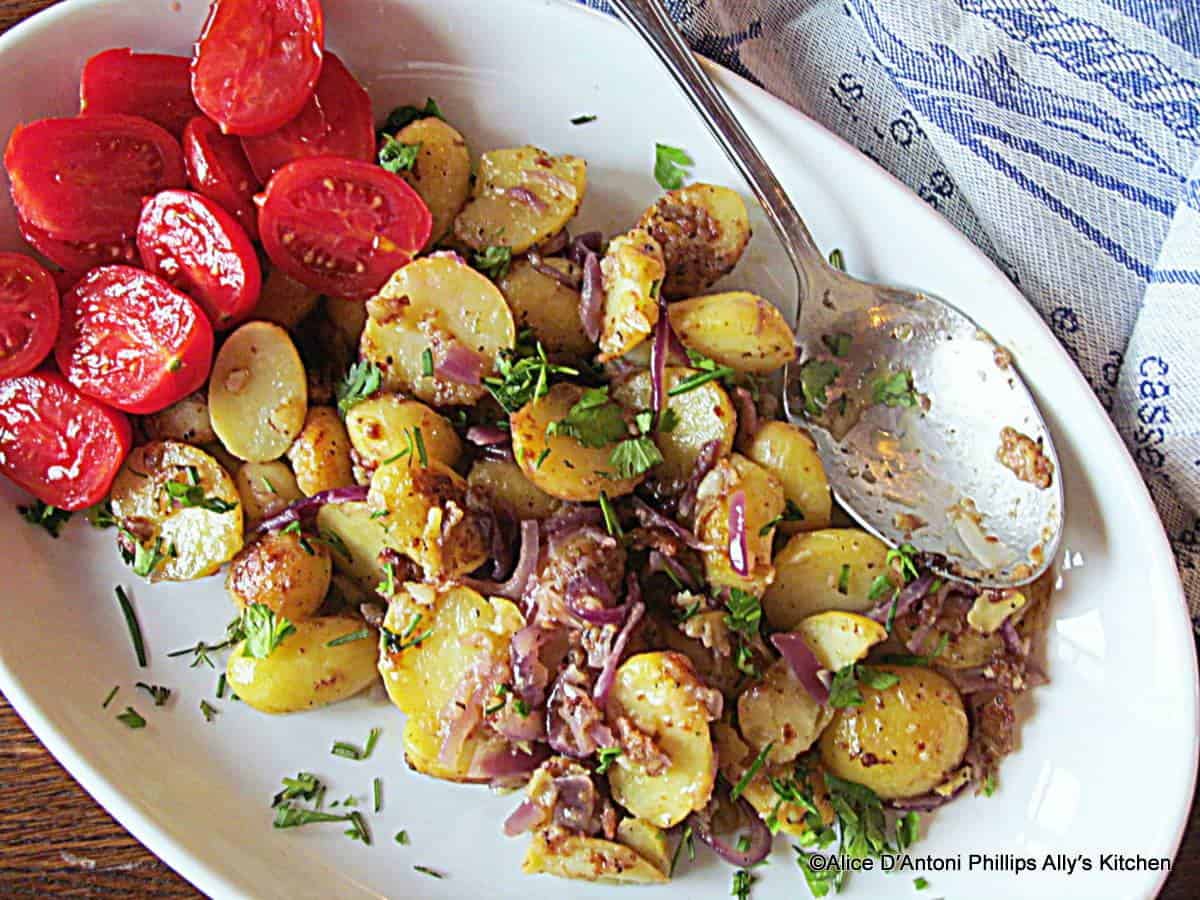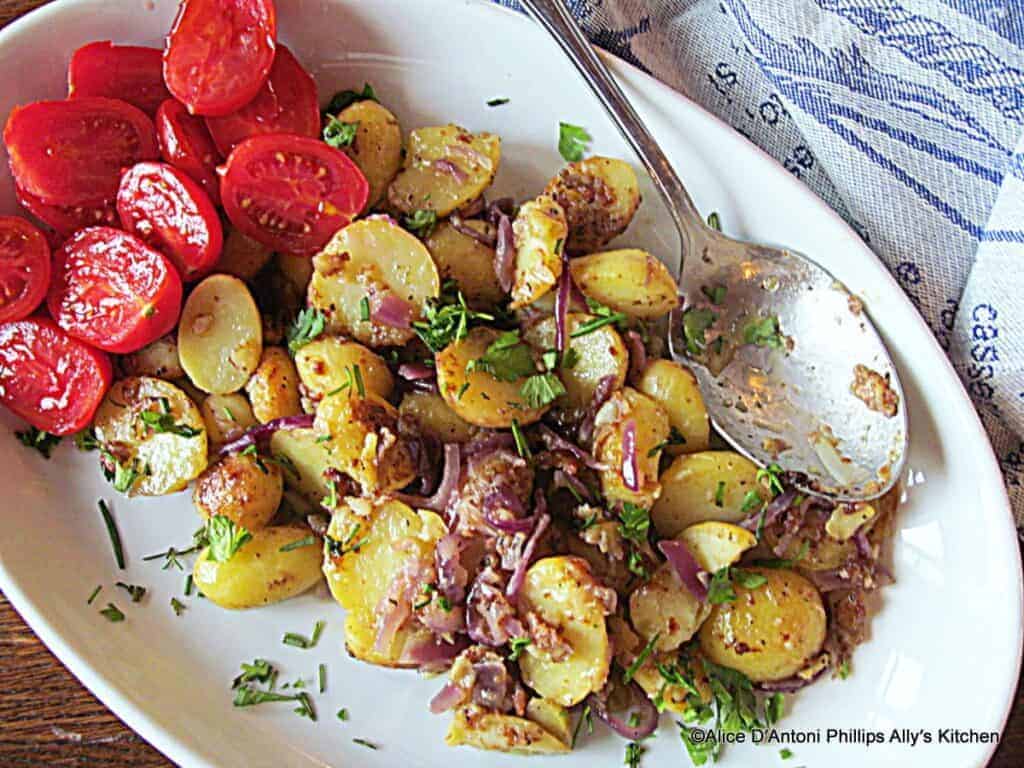 ©Alice D'Antoni Phillips   www.allyskitchen.com