Stumble Upon~~Poggio Del Chianti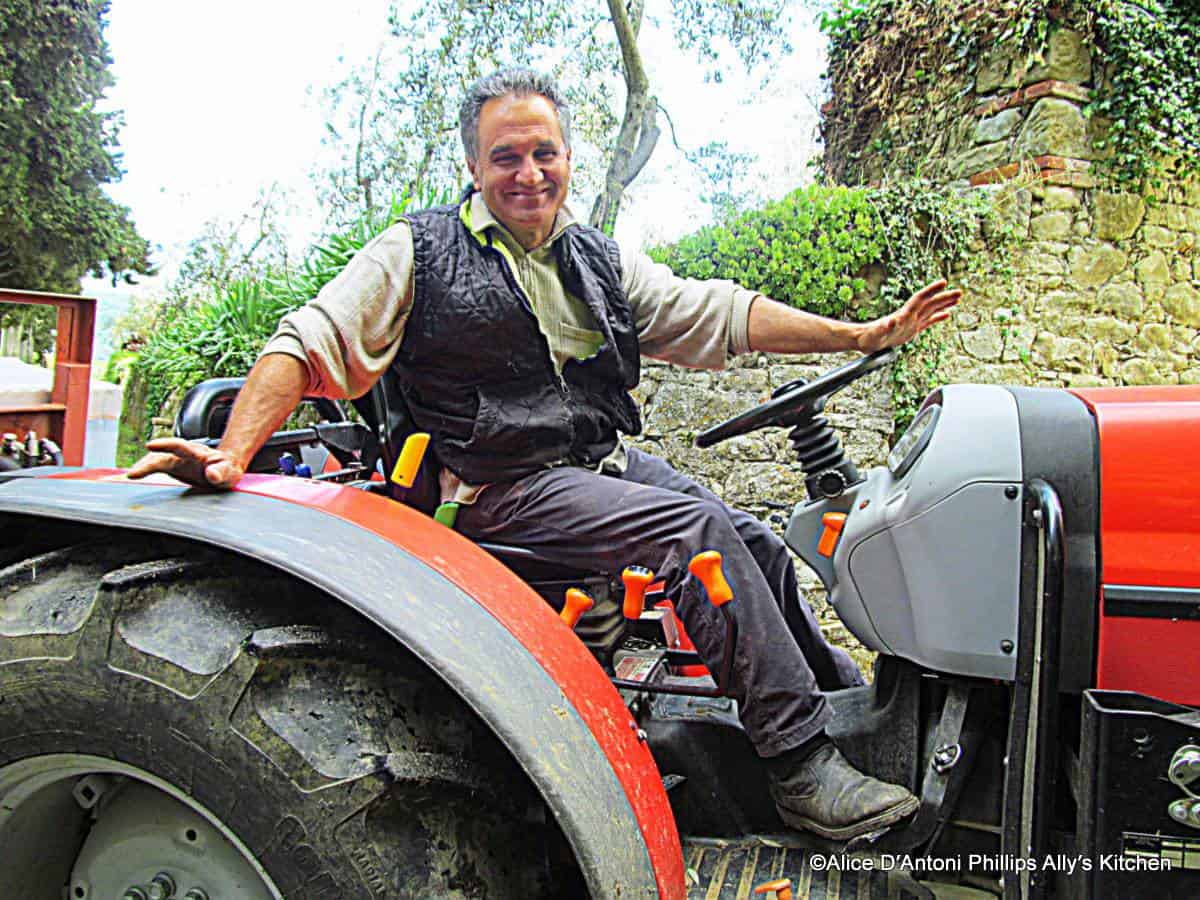 Sometimes the best times are those you stumble upon—those that aren't planned—those that are spontaneous!  That's the way Ben and I love to travel—while we have an overall plan and agenda, we leave lots of room for impulse.  And, this is just what happened today when Ben and I decided to turn off the winding Tuscan road to Radda when we saw a sign for 'Poggi del Chianti'.  We weren't really focused on visiting wineries during this trip, but since we knew everything in Radda would be closed for another couple of hours—that's the Italian way, most businesses close from about 1pm to 4pm—we had time on our hands.  What an unexpected treasure and adventure!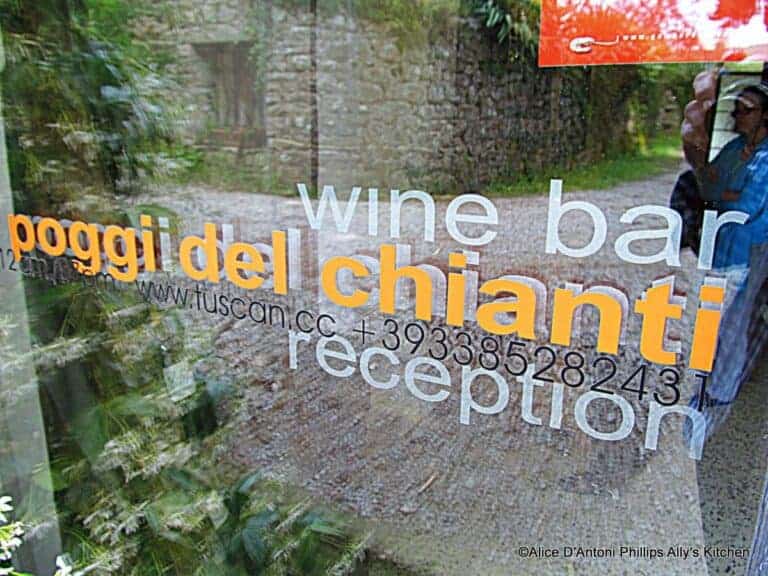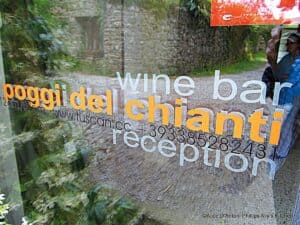 Located in  the heart of Tuscany "Poggi del Chianti" is an organic farm, the Valdarno and Chianti, and is three hills covered with olive and cypress trees, chestnut forests and vineyards. Since 1894, the family-owned organic farm produces Extra Virgin Olive Oil and fine wines (Chianti DOCG and IGT Toscana).
We meandered up the dirt road lined on both sides with beautiful groves of olive trees not knowing where we'd be or what we'd see.  Soon we saw the antiquated brick buildings, beautiful foliage, flowers and menagerie of rusted pots, watering cans, and even an old bicycle.  It was going to be a magical place, I could just feel it in my bones!
We were greeted by Mirko, a young handsome man who spoke good English, and Asso, his frisky friendly Jack Russell!  The smell of muskiness and the feel of dampness let us know we were in not only a vintage structure but a winery as well.  As Ben talked to Mirko, I meandered about camera in hand, unharnessed at that, exploring the rooms~~from the state-of-the-art kitchen to the cellar with the wine barrels, this was the kind of place that could rival Alice's adventure in Wonderland!
For me, it was like being with family…there was nothing pretentious or stiff…Mirko was like a long-lost old friend…we sat in a large room full of tables for wine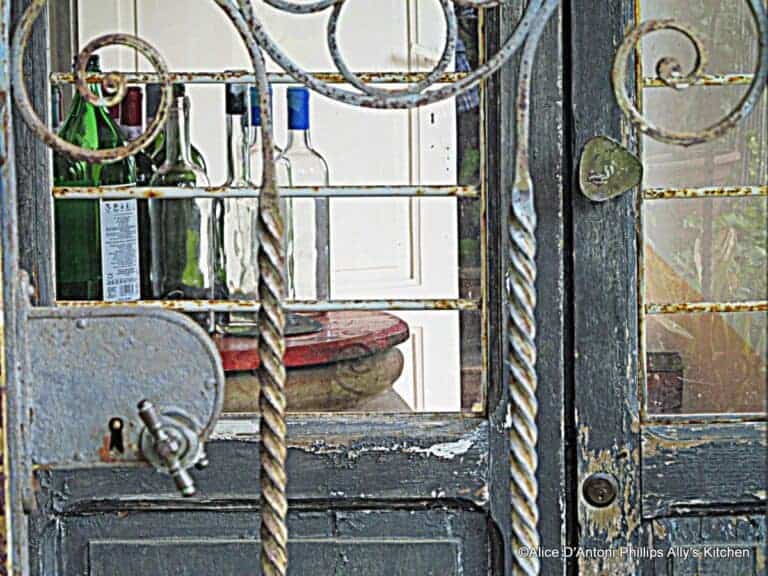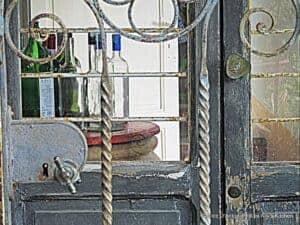 tasting, and it had as its center a huge fireplace that a football team could congregate in…then there were the relics of the past~~everywhere in nooks and crannies, there was history and a life and a legacy to be seen.
We tasted the stunning wine.  We met Papa who pulled up on his red tractor.  We smiled, laughed, met new friends, and left with wine and another adventure that adds to our belief that people are people no matter where they're from…that people are truly good and warm…and that people love and celebrate through food and wine~~
Come spend a few minutes on my magic carpet at Poggio del Chianti–
[nggallery id=30]