What happens when you buy the big bag of whole walnuts from Costco?  Well, you do a lot of dishes and recipes with walnuts!  Of course, you can just put some in a bowl and eat them randomly as you pass by, and that's exactly what I was thinking when I created these sweet and salty walnuts~~I wanted to put them in a bowl, strategically place them in a location that I walk by several times a day, and have them as great tasty and healthy snacks!  They're great on yogurt, in cereal, hot oatmeal, on pancakes, mixed with fruit…the options are endless!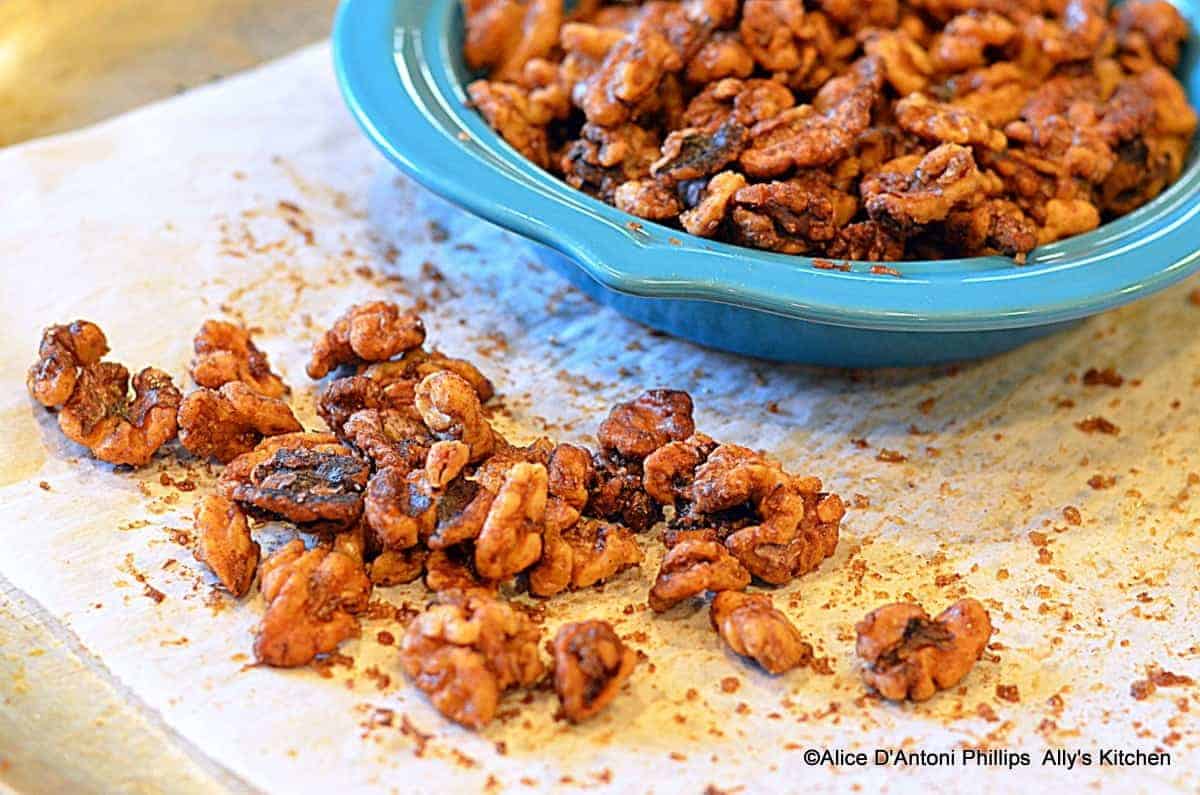 Makes:  4 cups
Preheat oven to 350
What you need:
4 cups whole walnuts
3 tbl melted butter
3 tbl raw sugar
3/4 tsp Saigon Cinnamon
1 tsp sea salt (divided)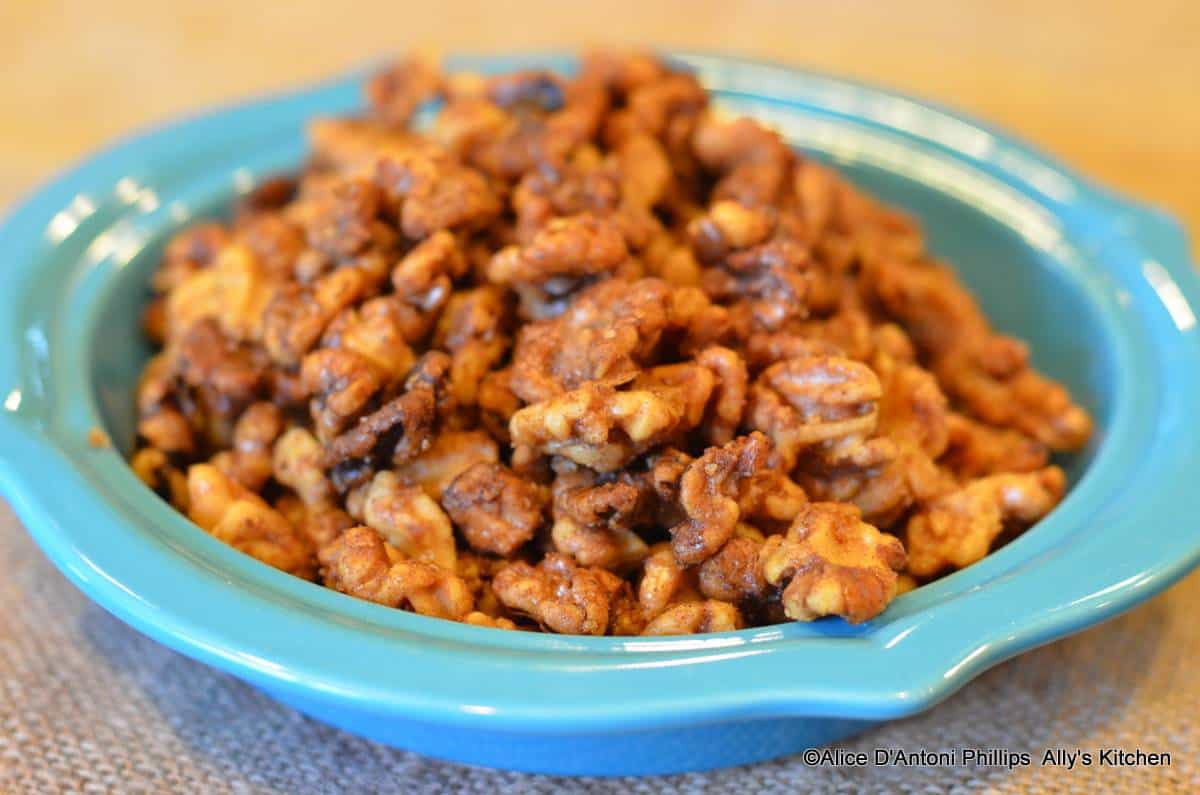 What you do:
Put the walnuts in a mixing bowl.  Drizzle on the butter and add the sugar, cinnamon and 1/2 tsp salt.  Toss well.  Spread on a cookie sheet lined with parchment paper.  Bake in a preheated 350 oven for about 12-15 minutes or until golden brown.  Remove and sprinkle the remaining sea salt on the walnuts while still hot.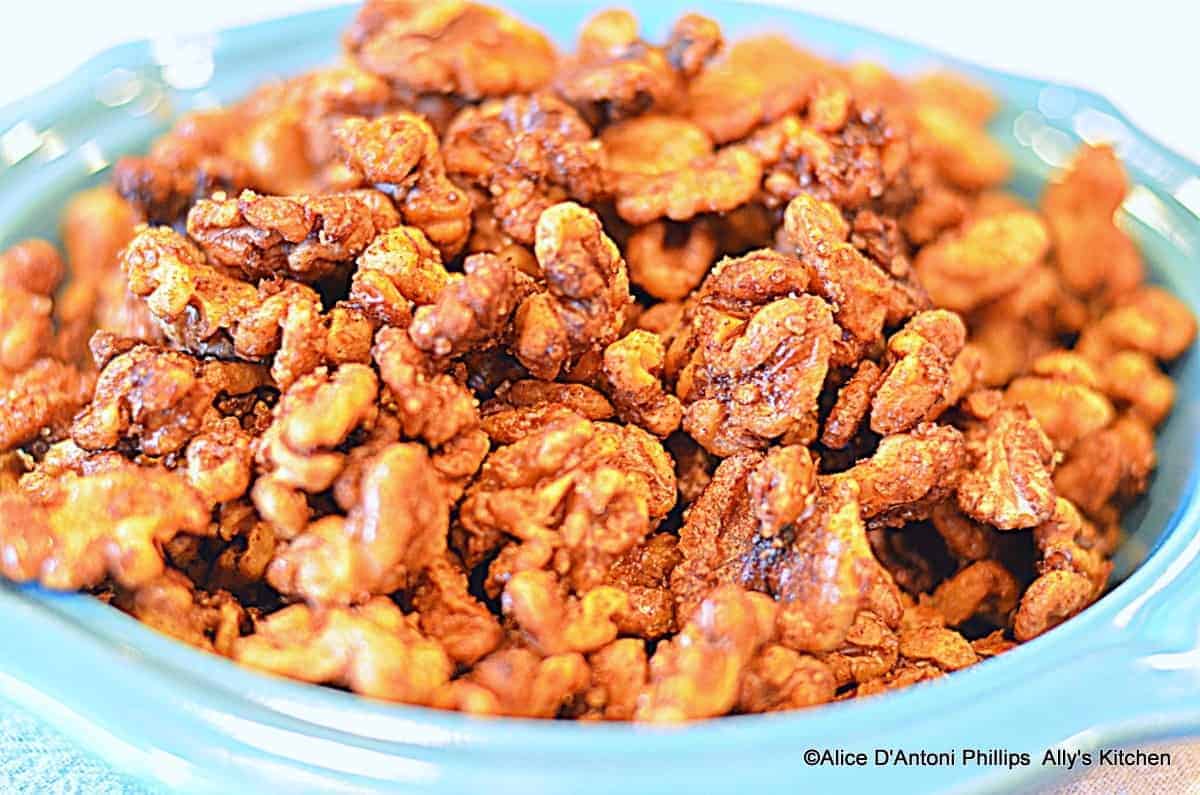 ©Alice D'Antoni Phillips Ally's Kitchen