How to Keep Baby Schedule While Traveling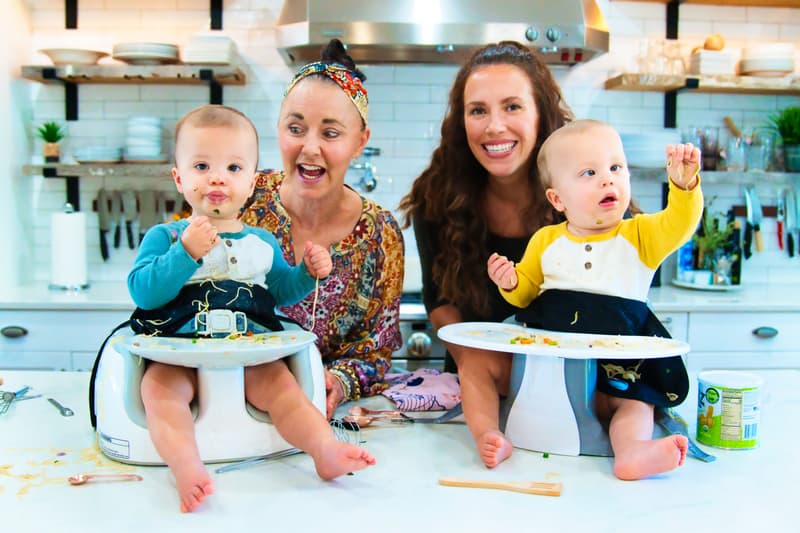 What can be a quintessential challenge for many young parents. How to Keep Baby Schedule While Traveling! Here're some tips from a traveling Mom!
Vacation with Baby
I can remember taking only one "vacation" with my boys when were growing up. Lots of factors made this difficult. Mainly, no money to take a vacation. However, the one vacation we did take when the boys were 5, 3 and 18 months was quite stressful! Maybe that 'cured' me of the fantasy of vacations!
But, that's not the case today with a lot of young families. Young parents today have so many more resources at their fingertips for making a family vacation memorable and enjoyoable. And, I love that they can make time for even short and sweet getaways with the kids.
Vacationing with a Baby
Now, when it comes to vacationing and with a baby, well, that's almost an oxymoron. Can you really enjoy yourself if the baby's not happy. Or if the changes in the routine create stress for the baby.
What's the purpose of a vacation? Yes, to relax. But, with young children, it can be a lot of work, planning and preparation in order to have it run more smoothly.
Mommy and Daddy, hopefully, won't return home more tired and exhausted than before the holiday getaway.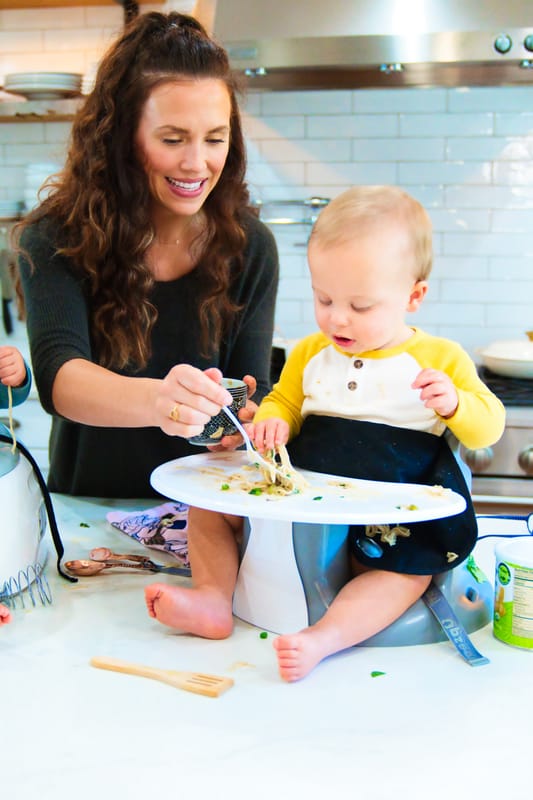 Baby Travel Sleep Options
Sleeping seems to be a quintessential challenge for many, if not most, young parents, especially when traveling.
It was for me when I had babies who were all so close in age. With working full-time and then having the demands of home and babies after work, I know the challenges many parents face today.
The best baby travel sleep options are those that closely align their sleep schedules at home. That's not easy, I know!
Best Age to Travel with Baby
Who knows when the best ages are to travel with a baby. Well, rather than reinventing the wheel, Trips with Tykes has a really great post on traveling with a baby. It's broken down by ages like 0-3 months and up to 5 years and older.
Today's traveling by car is so much easier than 'back in the day'. Even babies six months and older can be entertained (well, to some degree with the younger babies) with the video and TV screens that are in cars. Also, depending upon the length of the car trip, rest stops, diaper changes, feedings and more must happen.
It's not just a matter of jumping in the car and driving without modifications, particularly if the drive is more than an hour or so and the baby is younger.
Moms and Dads have to plan for these things. And, of course, that makes the trip longer with a couple of stops or more for an otherwise 4 hour drive to Grandma's house.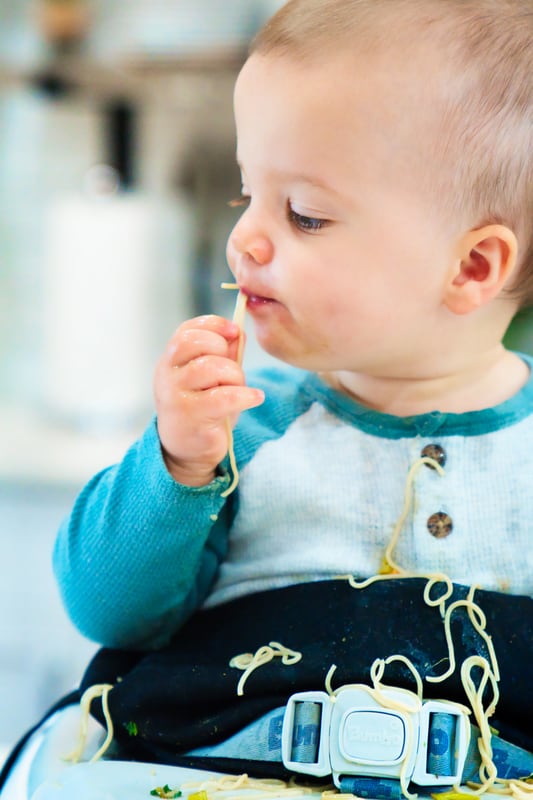 How to Help a Baby Sleep in a New Place
The next challenge for parents when traveling with their younger children, babies, toddlers and pre-schoolers, is sleep. Yes, how do you keep the routine and schedule in a new environment.
I mean there are so many distractions. Things that grab the child's attention. New smells, sights, feels. And, all of these things impact sleep. And, if you're working with a different time zone, well, this is another layer of challenge.
How to Make a Baby go to Sleep
My daughter-in-law has created her own magic bullet system for traveling with the babies! Yes, there's not just one, but two. Twins. Our sweet Jameson and Abram.
And, the work of these parents in establishing home sleep routines is paying off handsomely. They can now travel distances, like to our home which is four hours by car, and basically replicate the sleeping schedule in our home.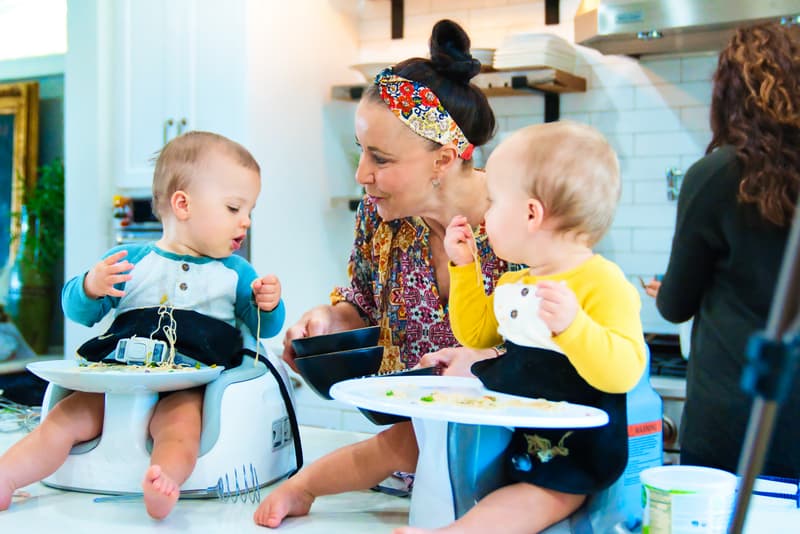 Where Does Baby Sleep at Grandma's
With nine grandchildren under the age of 10, we have different sleeping arrangements when the kids come to the house.
The older children, brothers and ages 10, 7 and 6, all sleep in one room.
They each have their 'space' in this room. The 10 year-old takes the bed. The 7-year old has his 'Army cot' beside a window where he can look at the twinkling yard lights. And, the 6-year old has his 'frog tent' complete with comfy blankets and pillows.
We have a quick and easy routine of brushing teeth, getting jammies on and then talking and/or reading, then lights out.
How to Keep Baby Schedule While Traveling
For our younger granddaughter (now 3), and who yet has made it through the night at the house (thank goodness the parents live close by and can come get her!), she has her 'marshmallow princess room'. Yes, it's all white like marshmallows. Hopefully, she'll make it for a full overnight before long. We're working on that in stages.
There's no pressure to stay. And, this is possible because of proximity of her home to ours.
And, the 14 month-old twins. Well, mommy recreates almost every aspect of their night routine. Key ingredients seem to be: pack n' play for each baby, Slumberpod for each (to create the dark), and sound machines for each. Then there are their favorite books that are read to them right before kisses, hugs and nighty night.
How to Get Baby to Sleep at Grandma's House
There are some small things, that really are big, that can make sleeping at Grandma's house more enjoyable and doable. Yes, these are some of the golden rules that underlie how to keep baby schedule while traveling.
Be consistent with bedtime. Work with the parents to know what is reasonable and what they do at home on weeknights, weekends, and holidays.

Have the kids bring their favorite things to sleep with, stuffed animals, blankets, pillows.
Follow through with the 'getting ready for bed' ritual that's done at home.
Have dim night lights. Just in case there's a bathroom trip (for older kids) in the middle of the night.
For older children, let them have their books and a small light to read if they wish. Sometimes this lulls them to sleep faster than anything.
Don't let the kids have electronics.
Sometimes soft music helps set the atmosphere.
Let the kids know that a super delicious fun breakfast is coming once the wake
Slumberpod
Slumberpods are the best thing since sliced bread! They're basically tents that black out everything. And, that's what my DIL uses with the twins when they travel. Here're some specs on the Slumberpod. And, for my DIL the Slumberpod is in large part how to keep baby schedule while traveling.
BABY/TODDLER BLACKOUT SLEEP POD: SlumberPod is a blackout privacy pod sleep nook that allows babies 4 months and up to get a good night's sleep in any room, day or night

FITS OVER CRIBS: Designed bottomless to allow this design to fit over a travel crib, mini-crib, or select toddler cots

NEW AIRFLOW DESIGN: New model features 4 ventilation flaps, a pocket for your baby monitor, and a pocket for a fan

EASY TO ASSEMBLE: Portable sleep space is easy to assemble and takedown; Assembled Dimensions (L x W x H): 50 x 36 x 56 inches; Folded Dimensions (L x W x H): 17 x 5 x 6 inches; Weight: 5 pounds
You can read this review from UPsideDown Dad on the Slumberpods. My twins were here a week and I witnessed how easy and consistently these babies went to sleep and stayed asleep all night. So, for my DIL, it works!
How to Get Baby to Sleep Anywhere
It's not an easy task to get a baby to sleep anywhere. But, with a few steps, planning, preparation and inculcating some expectations and habits, it can be less onerous.
Yes, travel can really be enjoyable. Having these types of things in place really offers you, the parent(s), more freedom. It's worth all the effort. And, for us grandparents, well, we're just tickled pink to have you here!