leek potato roasted pepper potato soup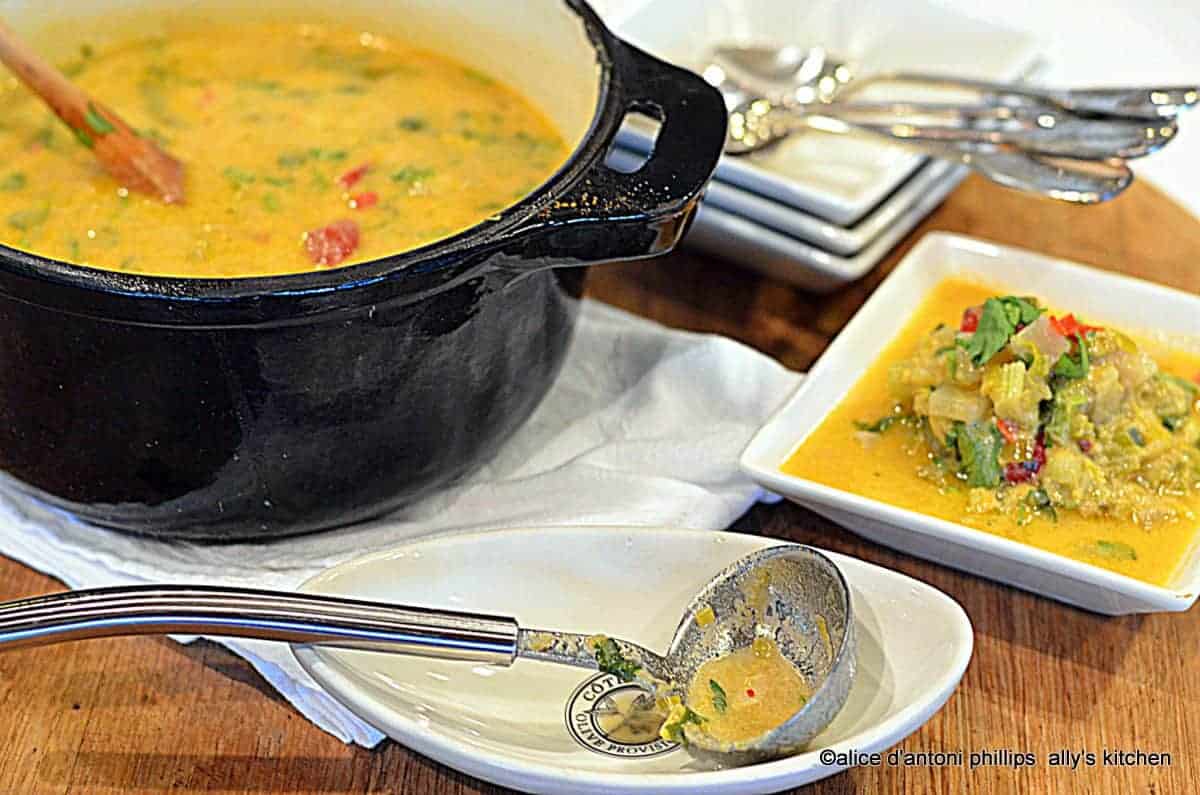 Healthy Comfort Food
A hearty bowl of leek potato roasted potato soup can sure qualify as comfort food! Easy to prepare, it's perfect for weeknights. Your family will devour!
We all know what comfort food is. It's basically food that gives us that snuggly feeling of well-being. Comfort food lets us recall our childhood and home cooking when we could probably eat about anything we wanted and not really need to worry about our health. Sometimes, comfort foods are associated with high levels of sugar and maybe 'bad' carbohydrates, and we surely don't want that. So, this leek potato roasted potato soup is what I call, healthy comfort food. It's gonna be a belly warmer and filler and give you really substantial nutrients.
Potato Soup
Potato soup is characterized by potatoes as the main ingredient. And, this recipe has those potatoes. Potato soup is hearty and we usually reserve making it for those cooler Fall and Winter months.
Yes, when the weather out side is frightful, then homemade soup is so delightful! Let it rain! Let it snow! Let it go! Soups's on!
And, that exactly what's happening as I make this boholicious 'Leek Potato & Roasted Red Pepper Soup'!
The Best Potato Soup Recipe
What makes this the best potato soup recipe. I think it's the unexpected addition of peppers! Red bell peppers. Another thing about this recipe, it's not the creamy type that you typically see. It's more of a brothy soup steeped with lots of great potatoes, peppers and leeks. If you want creamier potato soup, try my sour cream mashed potato soup recipe.
The red peppers give the soup just a tad of tang, which seems to blend well with the mild potatoes and the more delicate sweet leeks. I'm also using sour cream (rather than a heavy cream), but you could substitute plain Greek yogurt. I've also made it gluten free by omitting flour. And, if you want this broth thicker, then you could add a slurry of cornstarch .
The combination of smokey paprika and red chili flakes really gives this leek potato roasted potato soup even more dimension.
Finally, since this is the best potato soup recipe ever, you'll be making a really big pot of it. That means you can put some in quart canning jars and refrigerate. Or you could put in containers and freeze for using later. Be sure to leave some space in your freezing container. Don't fill it to the rim! Here're some tips for freezing soups!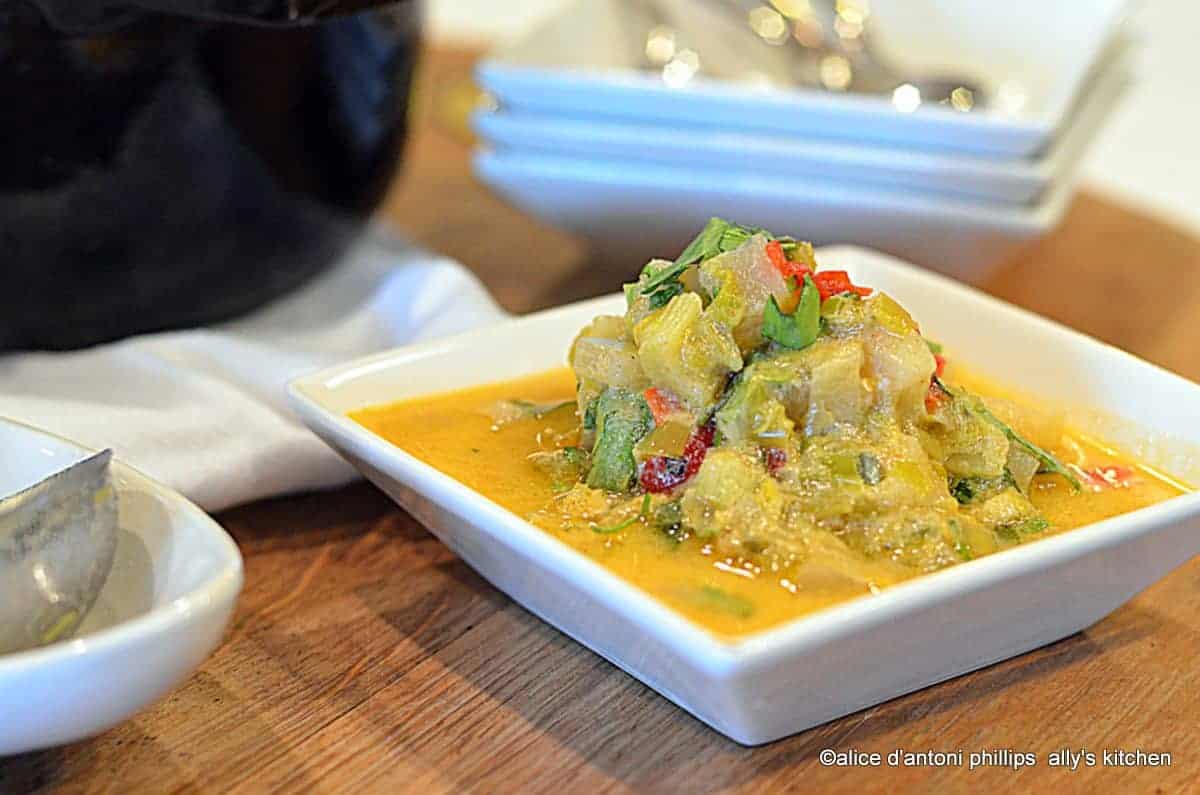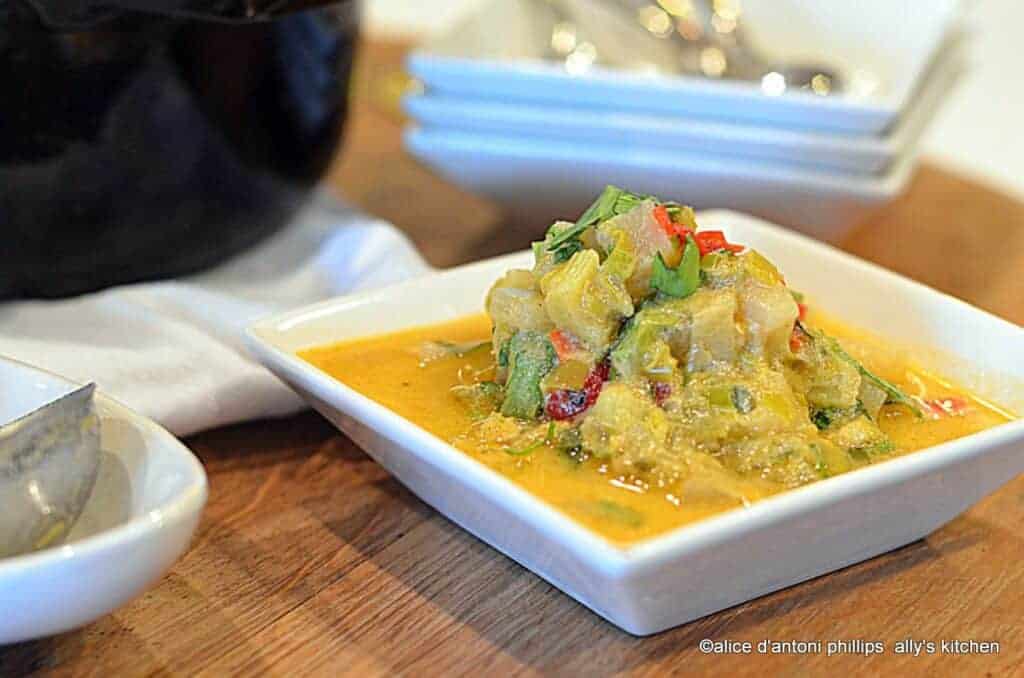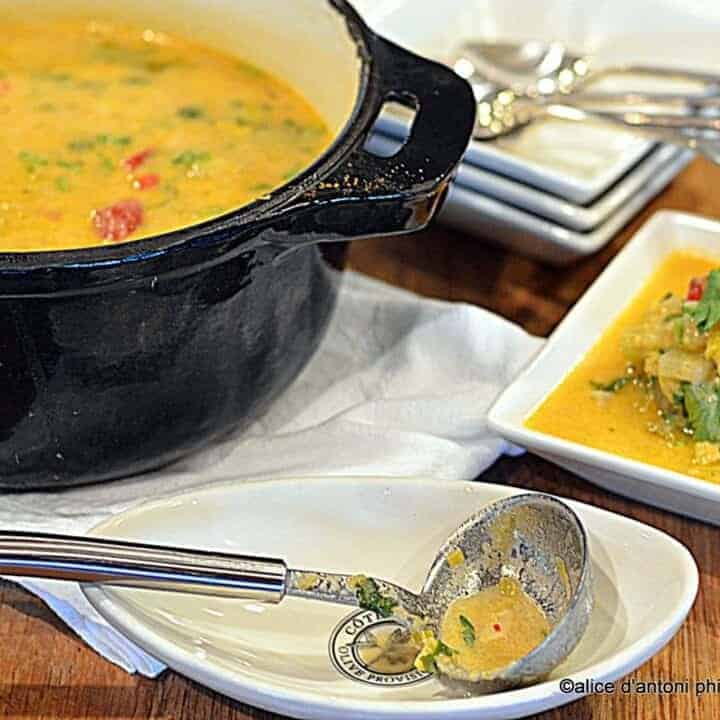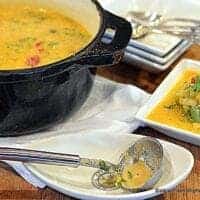 leek potato roasted potato soup
A hearty bowl of leek potato roasted potato soup can sure qualify as comfort food! Easy to prepare, it's perfect for weeknights. Your family will devour!
Ingredients
4 Tbl. butter
4 Tbl. olive oil
3 leeks, cleaned and sliced thin
3 garlic cloves, smashed
½ cup white wine
5-6 cups cubed potatoes, peeled and small cubes
1 tbl smoked paprika
1 ½ tsp. sea salt
1 tsp. coarse ground pepper
1 tsp. red chili flakes
4-5 cups chicken broth, divided
1 cup sliced celery
½ cup sour cream
½ cup diced roasted red peppers (store bought)
1/3 cup Italian parsley, chopped, loosely packed
Instructions
In a heavy soup pot over medium heat, add the butter and olive oil. Saute the leeks and garlic about 3 minutes. Add the wine and cook about 3-5 minutes. Add the potatoes, paprika, salt, pepper, chili flakes and blend cooking the potatoes about 5 minutes.

Pour in 4 cups of chicken broth, cover and cook about 30 minutes. Check to add broth as needed.

Reduce heat to medium low and add celery. Cooking another 15 minutes. Blend in the sour cream and simmer about 30 minutes on low. Right before serving add the roasted red peppers and parsley and blend.