sour cream mashed potato soup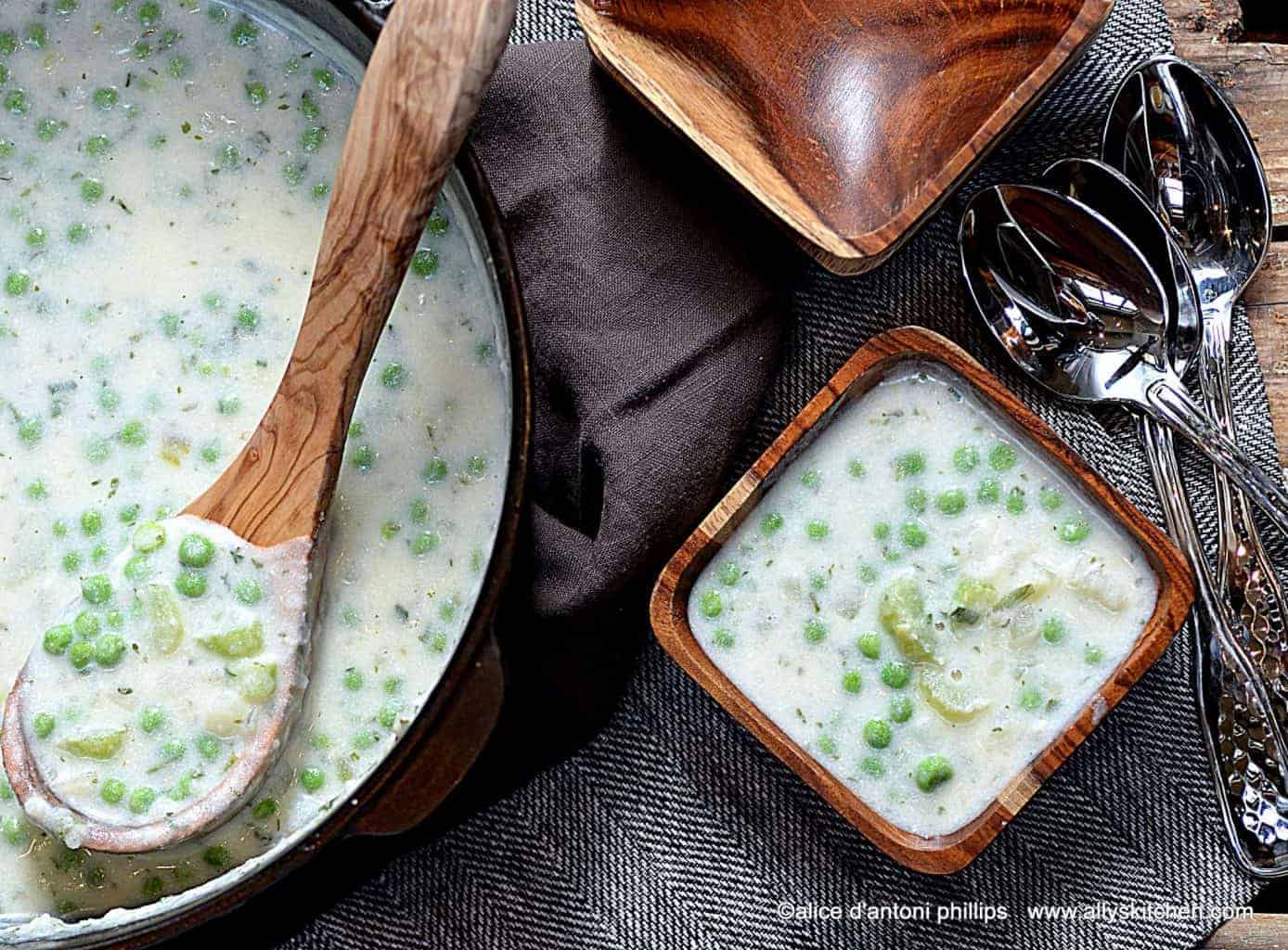 This sour cream mashed potato soup is one of my many cook once, eat twice recipes. Now I love mashed potatoes. I mean real mashed potatoes~~the kind you peel, stew, then season and 'smash', yes, leaving lumps, love my lumps, and serve with your dinner. So, when I'm peeling those taters, I throw in a few more knowing that I'm making 'too much.' But, I'm fully aware that those leftover mashees will become something else glorious!
In this case, those mashees became this beautiful rich and boholicious soup. It takes no time at all and needs only a few extra ingredients. Next time you're making mashed taters, throw in a few more and have yourself some creamy rich thick stick-to-the-ribs soup!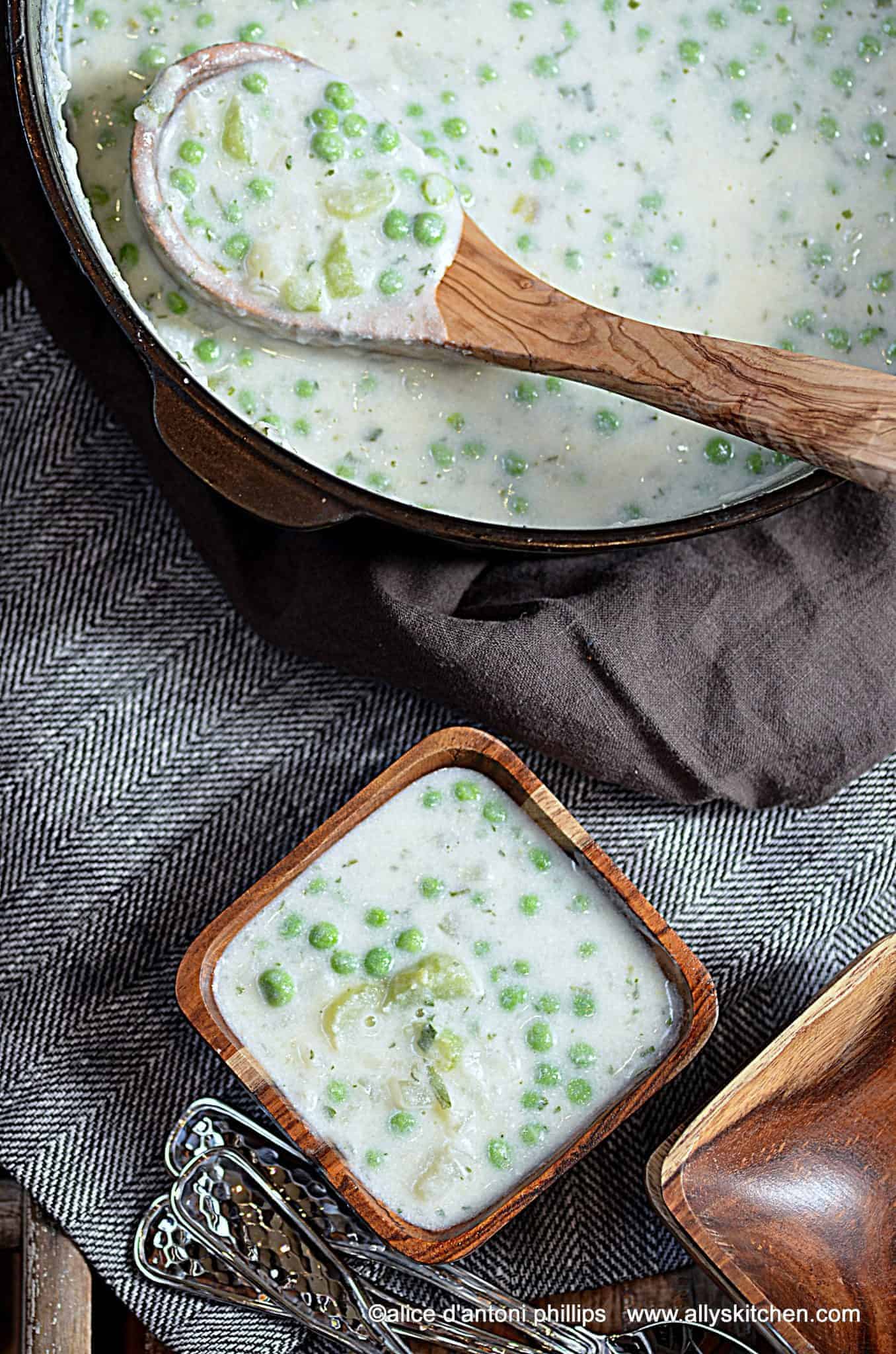 Serves: 8+
What you need:
2 Tbl. olive oil
½ cup sweet onions, diced
½ cup green onions with tops
1 ½ cups celery, sliced
1 Tbl. garlic, minced
4-6 cups mashed potatoes (can be leftovers)
2 cups 1% milk
2 cups chicken broth
½ cup sour cream
3 cups frozen peas
1 Tbl. dried fine herb blend (parsley, chervil, chives, tarragon)
Salt & Pepper to taste (sometimes the mashed potatoes have been seasoned in the first making)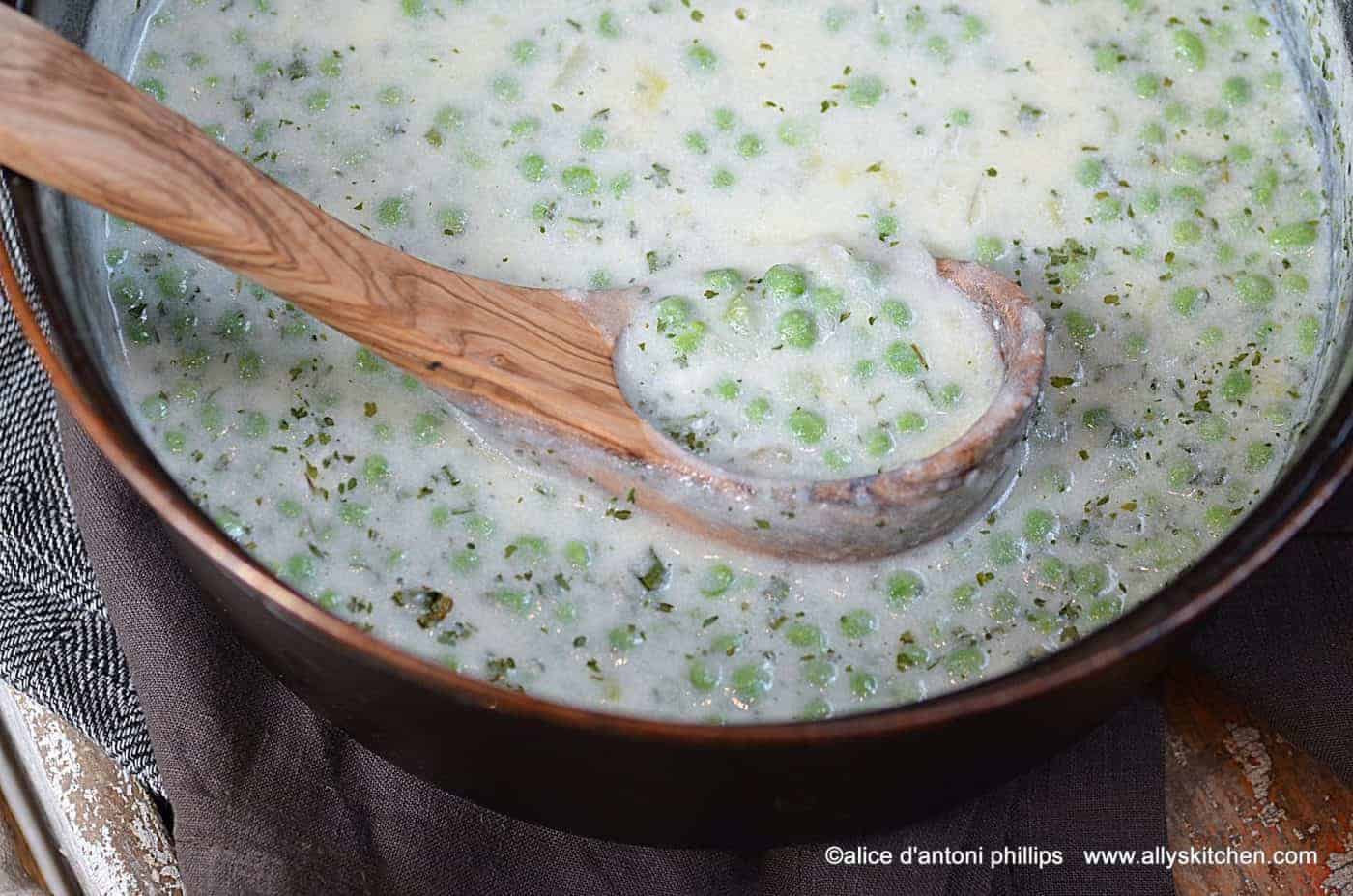 What you do:
In a large heavy cast iron pot over medium heat, put the olive oil, onions (sweet and green), celery and garlic and sauté for about 3-4 minutes. Add the mashed potatoes, milk, chicken broth, sour cream and blend into a thick soup mixture. Reduce heat to low, cover with a lid, and let the soup simmer about 25-30 minutes stirring a few times.
When about ready to serve, add the green peas, herb blend and simmer the soup for about 7-10 minutes.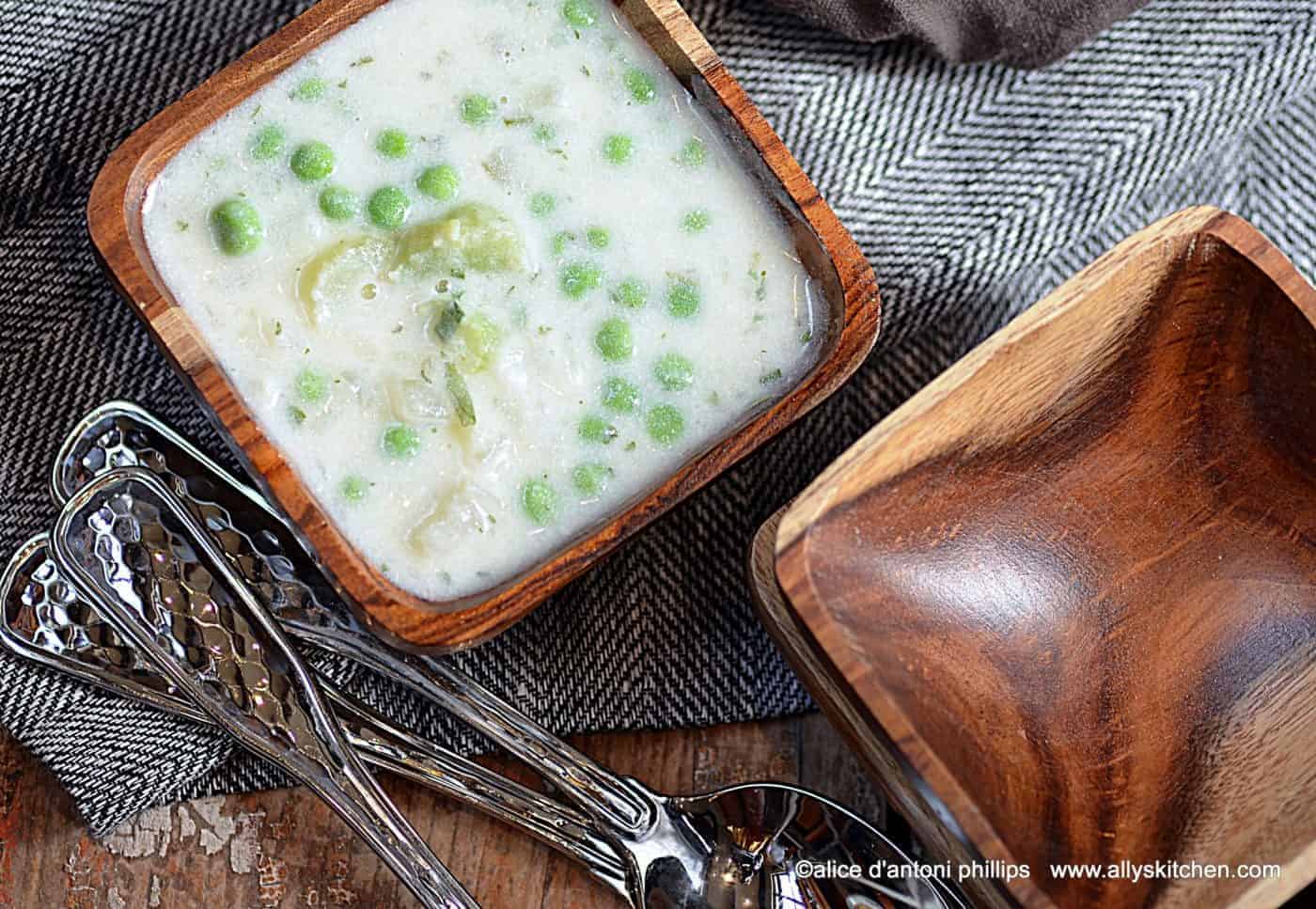 ©alice d'antoni phillips www.allyskitchen.com