OK, I know you might be thinking, how do you get so excited about a kitchen remodel? And, even more crazy than that, how do you get insanely thrilled, no ecstatic, about a new sink in your kitchen? Now, I'm not a kitchen snob by any means. For goodness sakes, I grew up in the coalfields of West Virginia. Our kitchen wasn't as big as a postage stamp. You couldn't cuss a cat in it. We were raised by a single Croatian mom, and she could stretch a nickel further than most folks can a buck.
I still well retain many of my frugal financial habits she taught me into my adulthood. But, another thing my Mom taught me was that sometimes if you can afford something, do it with style and only with the best. That's stuck with me as I've navigated life and decided what's worthy of a true investment. And, I've adhered to Mom's thinking as we've planned this major kitchen remodel. And, yes, I count my blessings being able to be able to reno the Ally's Kitchen brand with great style, excellent planning/organization and investment.
The Investment
Is a kitchen remodel reeeeeally worth the bucks you put into it? According to home resale gurus, updating your kitchen can be a great investment and add more value. According to financial expert guru Dave Ramsay:
How much you can typically recoup on a renovation has a lot to do with how much you spend and what kind of renovations you choose. For example, the national average ROI (Return on Investment) for a major upscale kitchen remodel is almost 54%. That means you recoup about $68,000 after spending around $126,000.
HGTV, yep, one of our fave TV shows, and we learn so much, says that kitchen remodels return about 92.9 percent. Now, chew on that. If you love your kitchen, spend a lot of time in it, or are getting ready to stage and sell your home, put your money where your mouth is, in your kitchen!
The Galley Workstation
My grandma and mom had kitchen sinks. Yep, they were small, either porcelain or metal. Usually there was a wash bowl, enamelware type, in there, too. That was for washing up just a few things in the kitchen. Both my Mom and Grandma would probably stop in their tracks if they could see my 'sink'. Wait, that's a misnomer. It's not a sink at all. It's an entire 'workstation'! And, while the sink has typically been the 'stepchild' of the kitchen, I mean who really gives it much attention? It's now taking prominence and its rightly place in the efficient functioning, design and movement in a kitchen.
Invented by a man in Arkansas, Roger Shollmier, he's no stranger to the kitchen. You've probably never heard his name. I hadn't. But, according to The Galley, "Roger's uncanny knack for developing the 'next thing in kitchens' has won the attention of numerous national magazines throughout the years. On several occasions, Better Homes & Gardens dubbed him, "The Frugal Kitchen Guru". Roger's own kitchen won the top spot as, "#1 Most Bodacious Kitchen In America" by HGTV's Fine Living Network.​"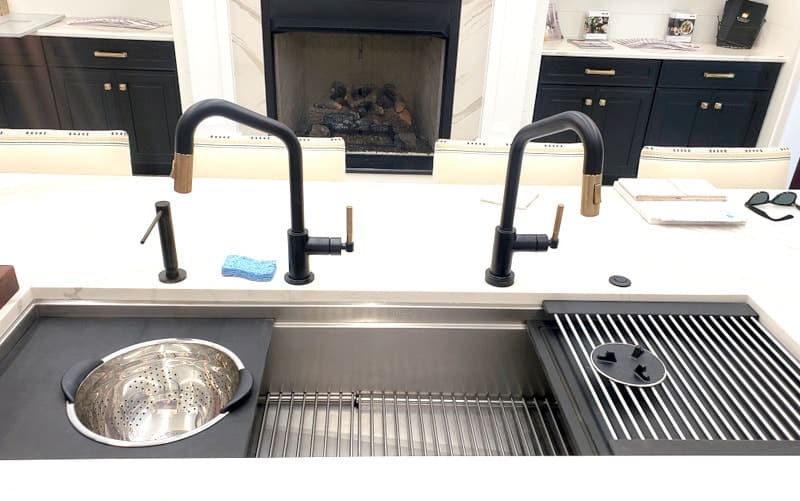 What's so Great About the Galley Workstation?
For someone who spends nearly seven days a week, many hours a day in the kitchen, the Galley Workstation is an innovation akin to the first man on the moon, the discovery of penicillin, the invention of electricity, the theory of relativity, the wheel, printing press, fire! Here are just a few things I'm going to love about this innovative technology in my kitchen:
First of all, it's engineered and made in the USA. Yep, Tulsa, Oklahoma. I like that.
It's several things in one: prep station, cook station, serve station, entertain station and clean station.
You can transform this galley 'sink' with just the quick and convenient movement of inserts and attachment accessories.
This Galley Workstation is like having a professional kitchen in your home. It's a completely well-thought out culinary system for more efficiency and production.
I love that it promotes gatherings around the Workstation. People gather and commiserate whether they're socializing or helping you clean up.
There are several food prep areas in one. Cutting boards, drying racks, dry dock extensions for convenience, wash bowl, drainage and more.
More Reasons to Love
Various sizes make it conducive to your needs and the space you're in. For me and my prolific kitchen needs, I need nearly their largest workstation.
I'll have two faucets. This may sound decadent, but when you're doing the work I do in the kitchen, trust me, sometimes you wish you had more faucets and sink space!
This Galley Workstation also swaps out and becomes a complete serving buffet-like space. Where do people gather in your home? The kitchen! And, why not have a serving space for everything from appetizers, food and libations.
Aesthetically, The Galley Workstation is stunningly beautiful and a huge asset to my kitchen.
So, here you go. ALLY'S GALLEY!
Here're some images that I've taken from The Galley's promotional materials. Also, check out this video from the Home Show on the Galley Kitchen Workstation. I can't wait to share with you more about it once this kitchen becomes a reality!
Honestly, this Galley Workstation takes the old saying, 'Everything but the kitchen sink' even more meaningful!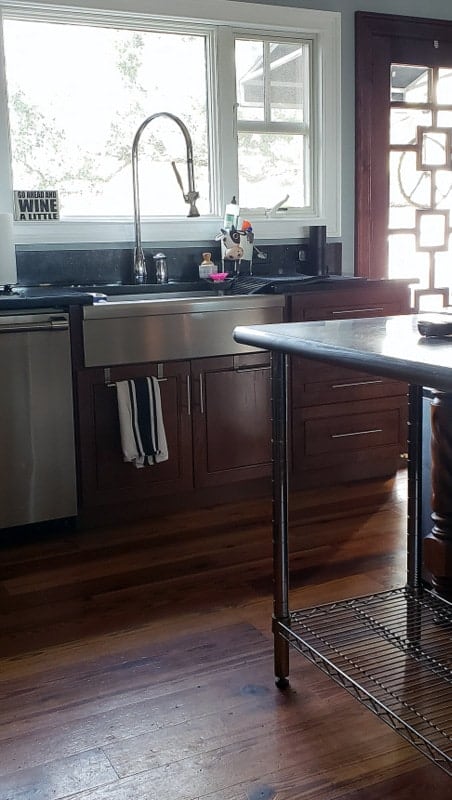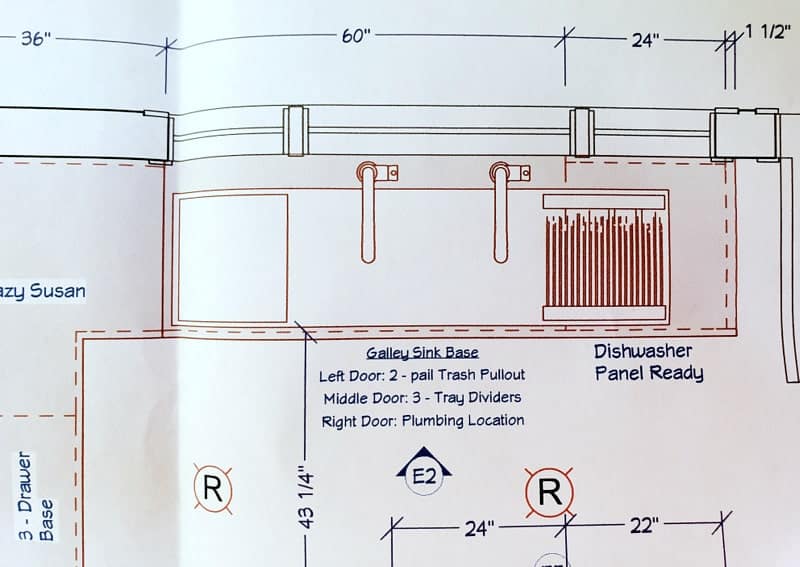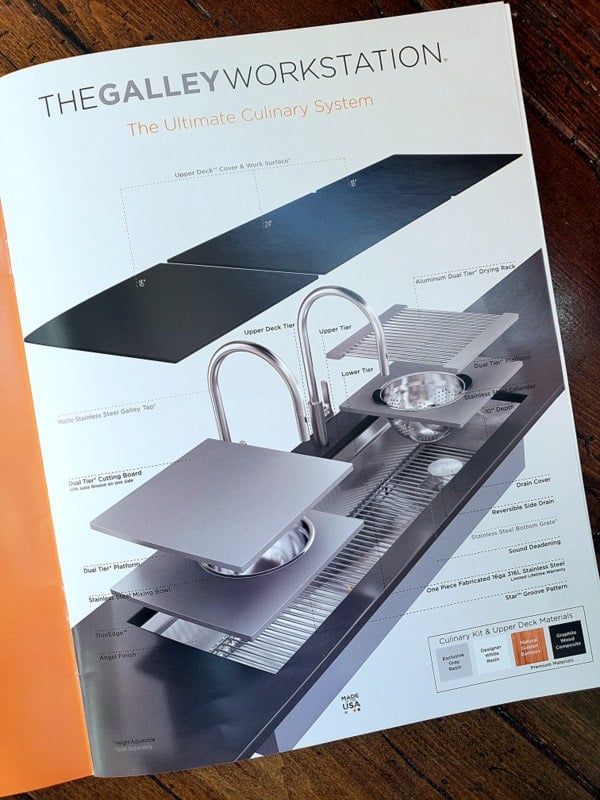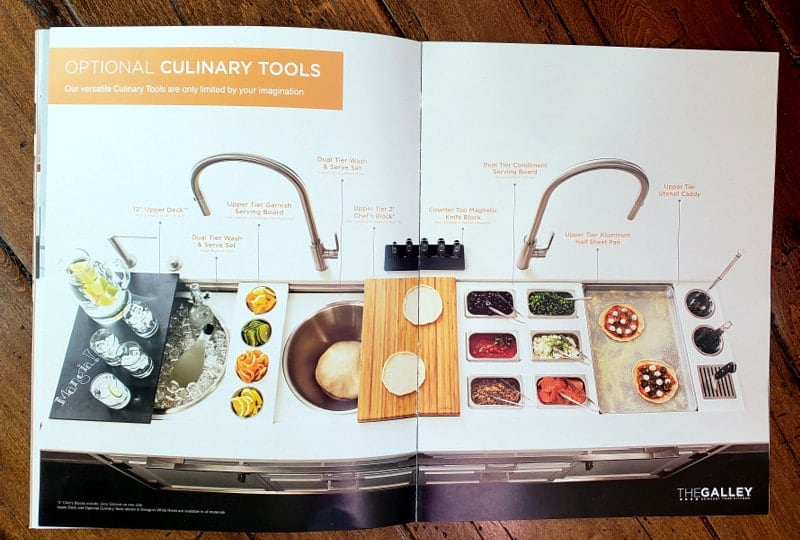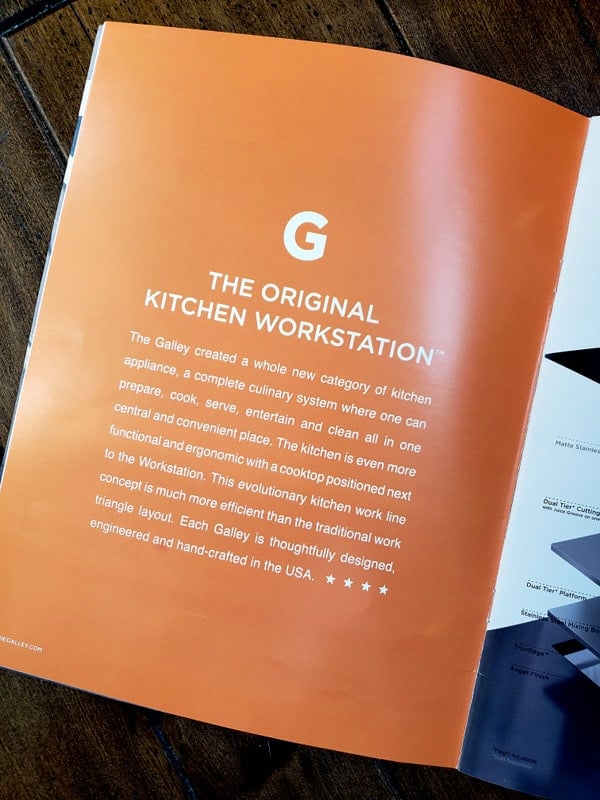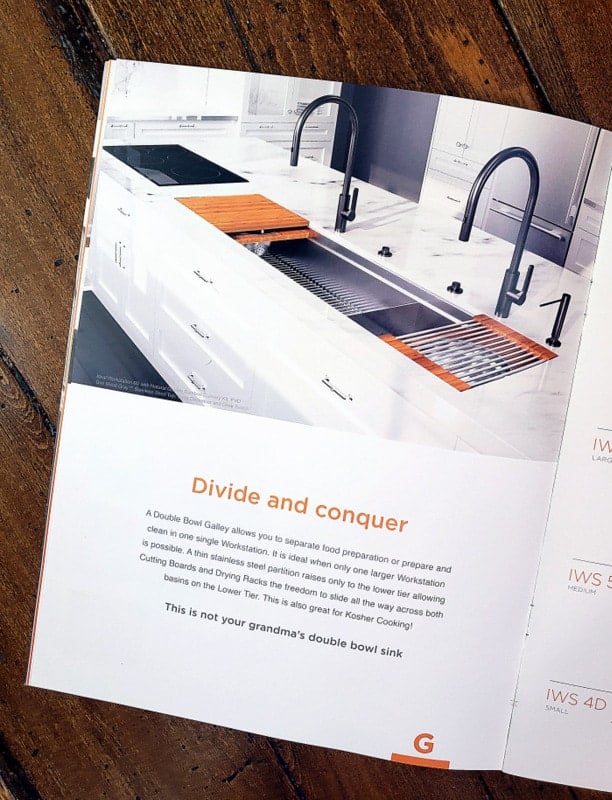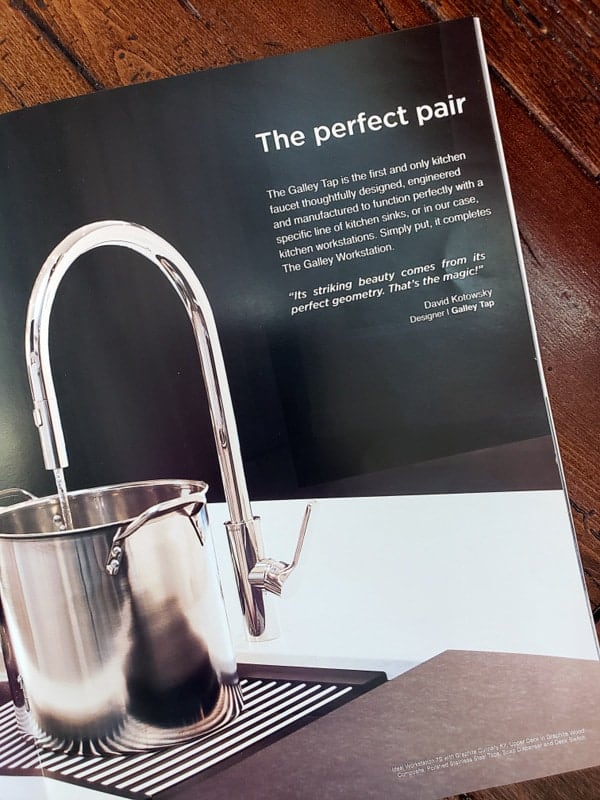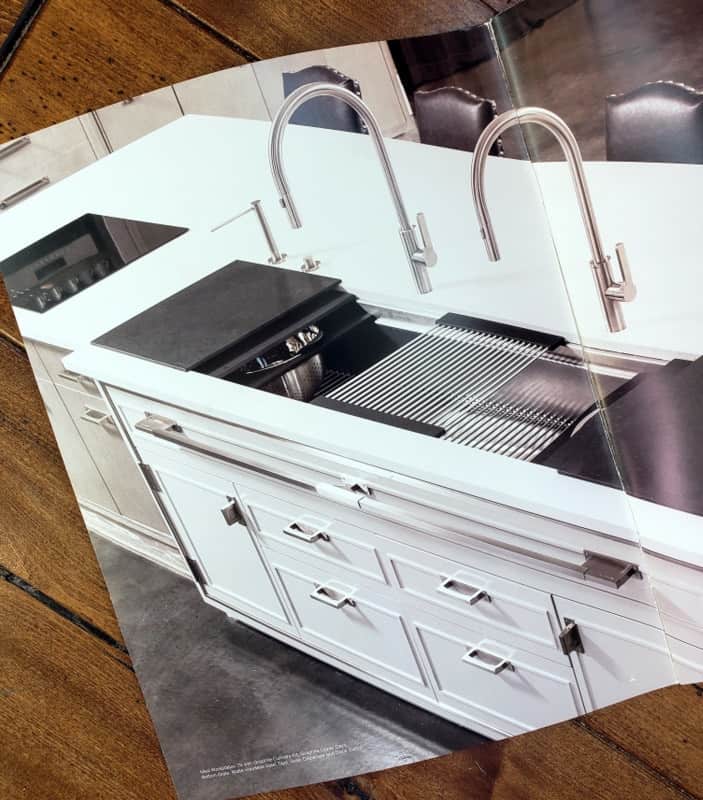 Sidebar: If you haven't read the first two post in this kitchen remodel series, then it'll help you understand this third one that you're reading now.
Kitchen Remodeling and Gutting