This recipe comes from Knorrs, and it is a sponsored post.I made it as part of my participation in a contest for Knorr® sponsored by Zooppa. My mission was to create the recipe (and others), photograph it then enter this photograph into the contest.Really easy and quick, this dish is quite tasty.
I found that I had to keep adding some liquid (chicken broth or milk) to the alfredo pasta, especially if you keep it warming on the stove before serving. Otherwise your noodles tend to get too thick. Of course, the best thing to do is serve this dish immediately after preparing and chow down~~having to take pictures meant I couldn't do that, but, after all was done, it was good eats!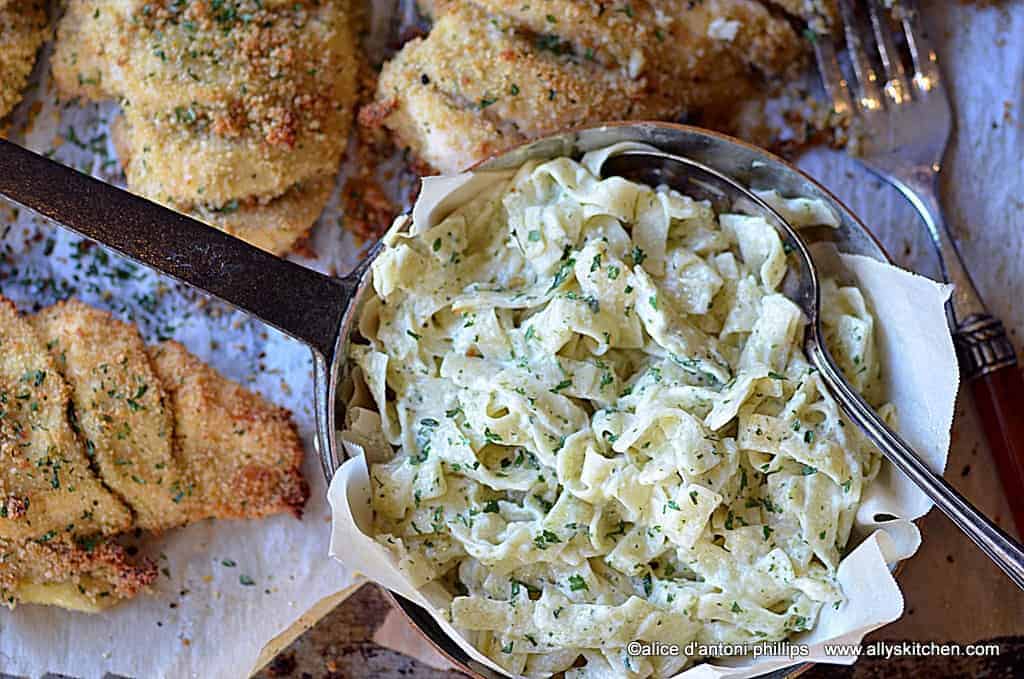 What you need:
4 boneless, skinless chicken breast halves (about 1-1/4 lbs.)
1/2 cup Hellmann's® or Best Foods® Real or Light Mayonnaise
1 1/4 cups Italian seasoned dry bread crumbs
1 package Knorr® Pasta Sides™ – Alfredo Broccoli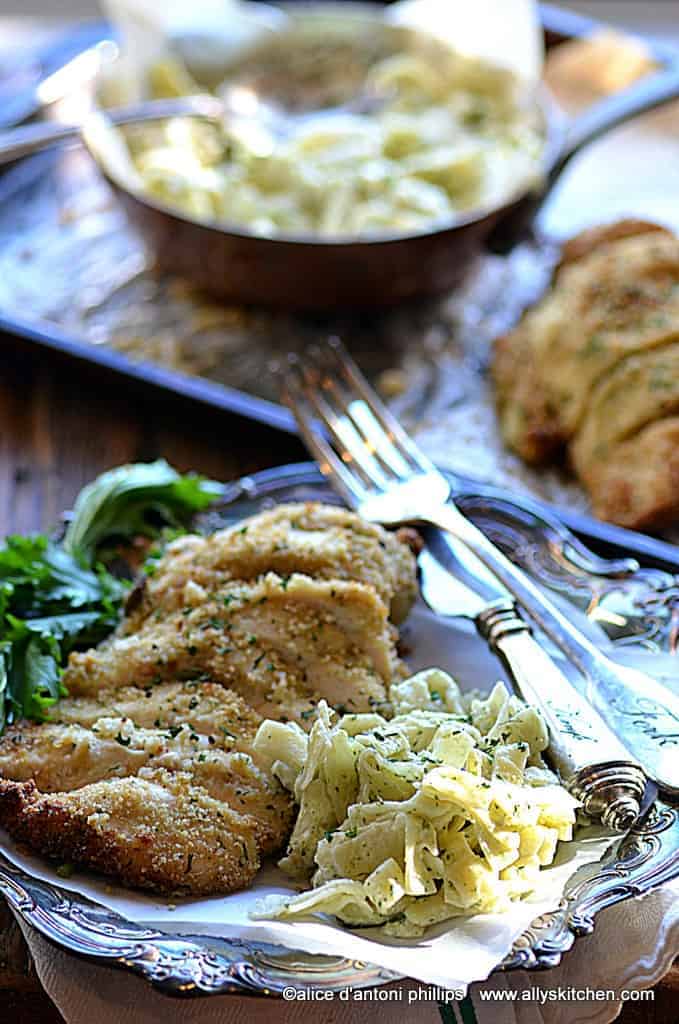 What you do:
Preheat oven to 425°.Brush chicken with Mayonnaise, then coat with bread crumbs. Arrange chicken on baking pan.
Bake chicken 20 minutes or until chicken is thoroughly cooked. Serve with prepared Knorr® Italian Sides™ – Alfredo Broccoli.