creole seasoned pan seared salmon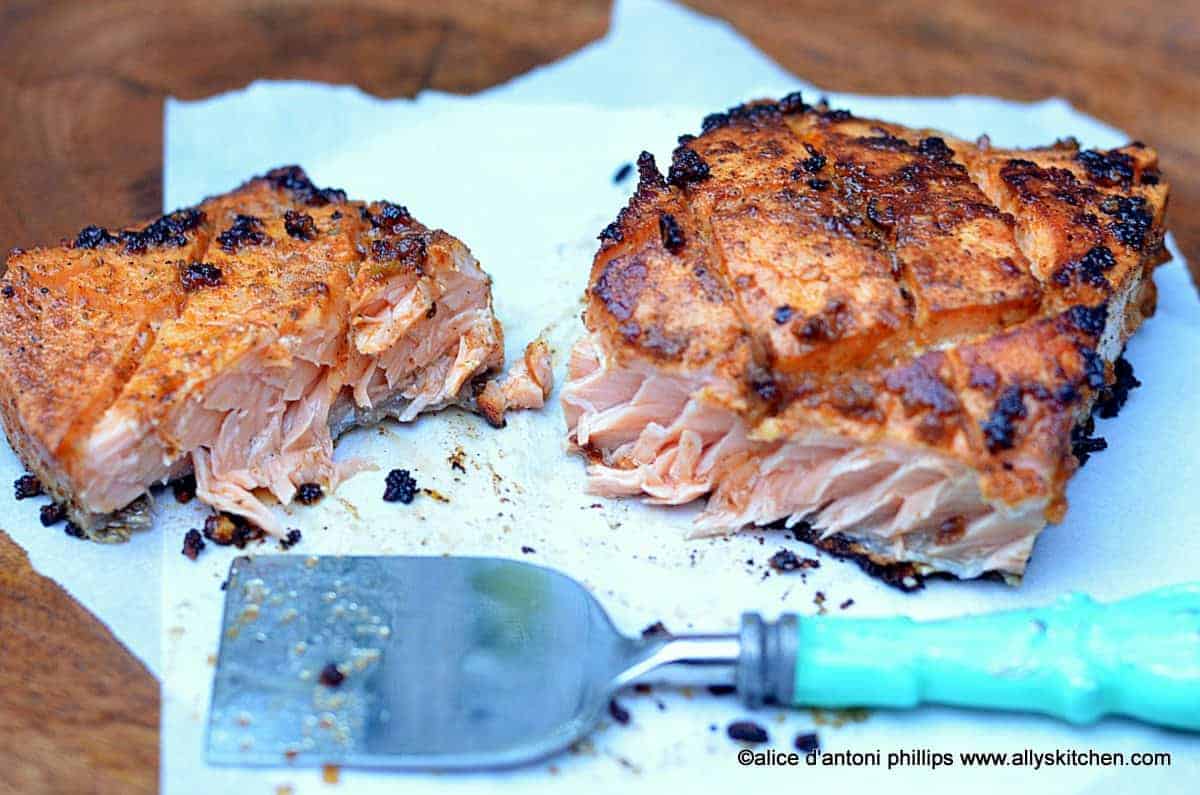 This is one of those carving dishes that I just had to make for me~~I was home alone (well, I did have a 'friend' whose photo I also took) didn't want to spend much time cooking, wanted to enjoy it during the twilight evening hours with a chilled glass of chardonnay on my deck (hence, the lighting in the photos!). And, I didn't want anything but a healthy big piece of tender flaky moist salmon that was full of heat, spice and kick!
Well, here it is, all in its glory, and other than a few bites, which I had to share with my kitty that was staring at me the whole time with his big ol' pleading eyes, I ate it all! I had some homemade bleu cheese dressing, creamy with a slight Greek yogurt acidity and laden with chunks of Maytag bleu cheese, I dipped each bite in~~hey, it worked for me!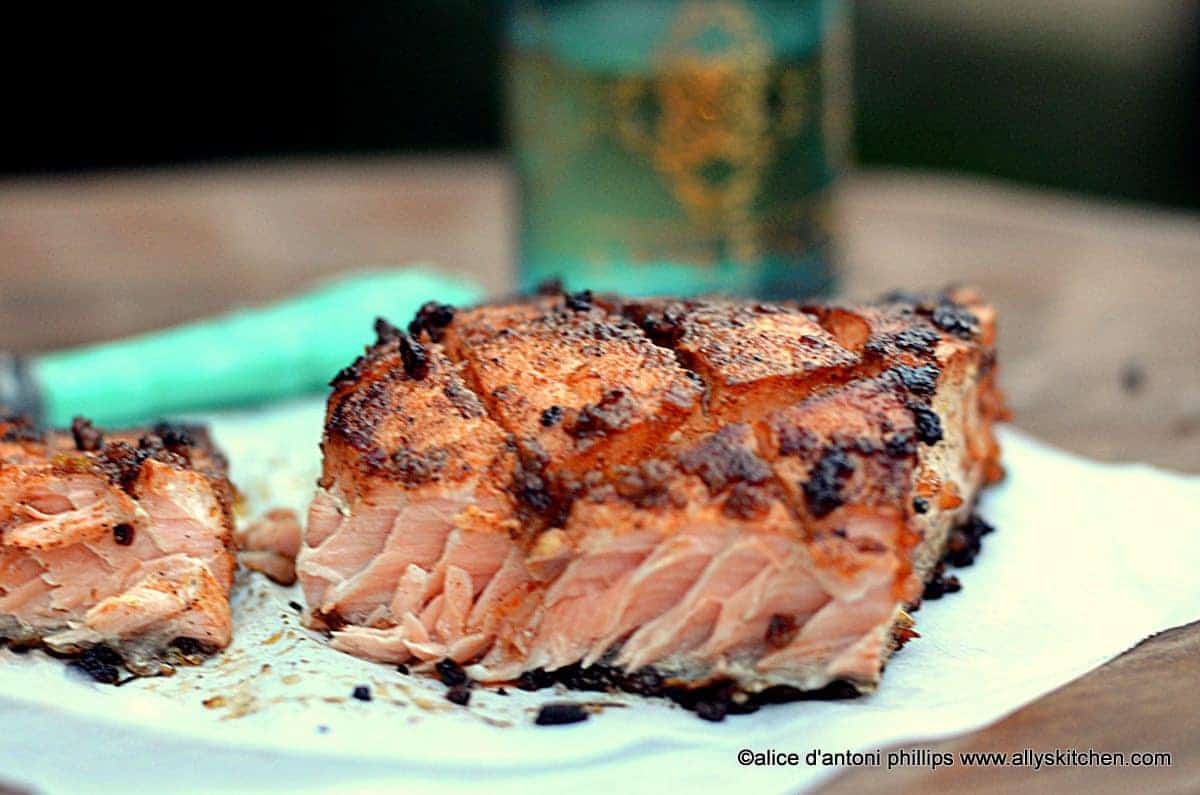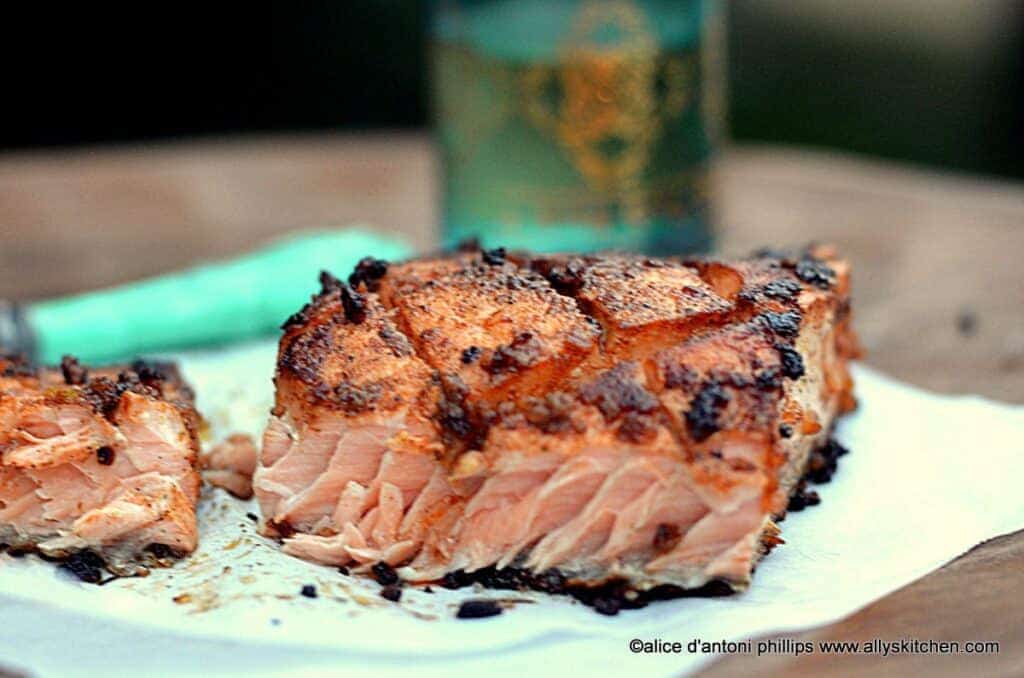 Serves: 1
What you need:
3/4 lb. salmon filet
1 Tbl. Creole seasoning
1 tsp. Old Bay seasoning
1 tsp. dried onion granules (I used onion flakes.)
1 tsp. lemon juice
3 Tbl. olive oil (divided)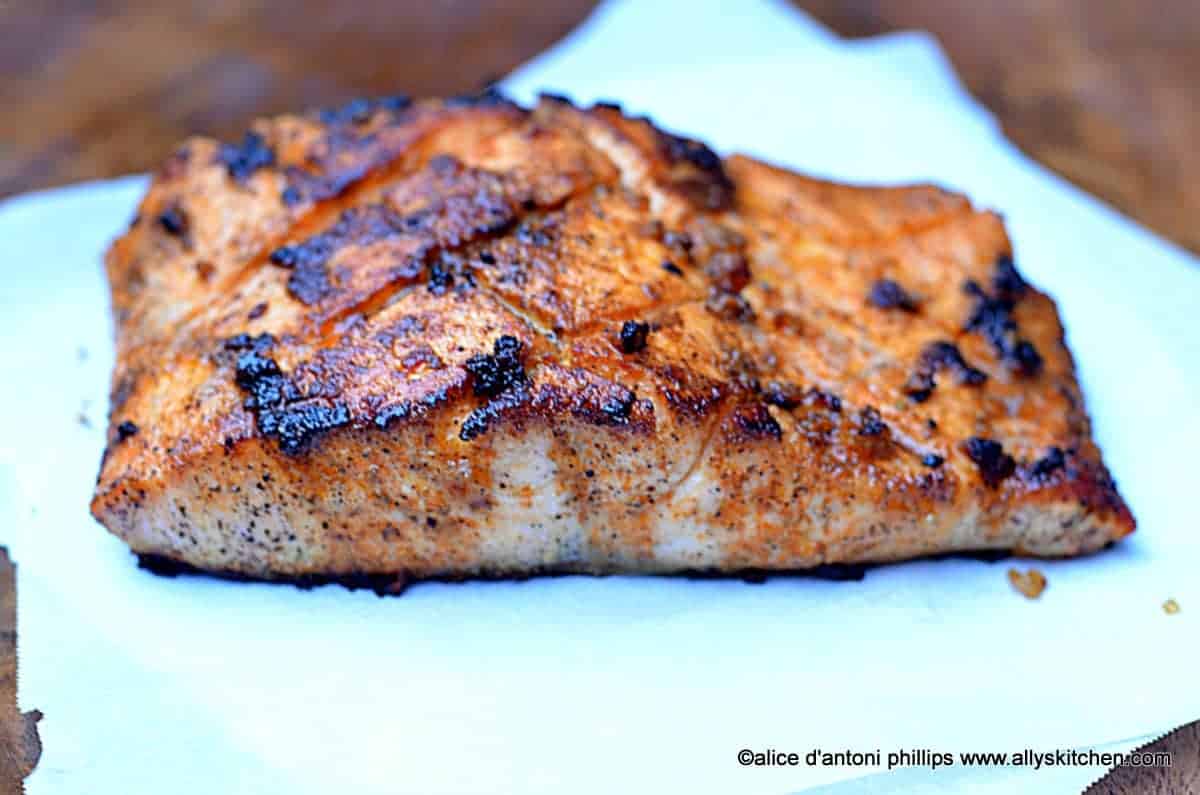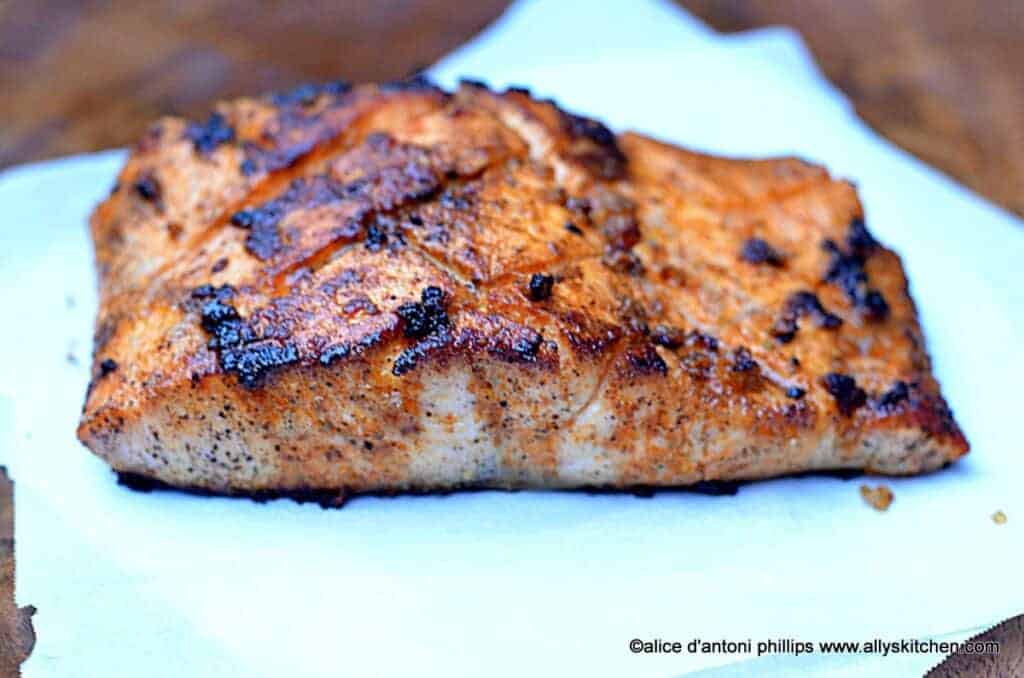 What you do:
(Note: Best to have your salmon about 2″+ thick in the center) Score the top of the salmon (criss cross pattern)~~about 1/4″ into the flesh of the meat.
Mix together the Creole seasoning, Old Bay, onion granules (you'll notice the flakes were charred pieces of crunch–I like that!), lemon juice and 2 tablespoons of olive oil in a small bowl.
Slather on the top of the scored salmon and let it marinade about an hour or more in the refrigerator.
When ready to cook, let it come to room temperature~~about 30 minutes sitting on the counter. Put the remaining olive oil in a heavy (cast iron) skillet on medium high.
Let it get hot. Put the salmon in scored side down. Cover with a lid and let it cook about 2 1/2 to 3 minutes. Reduce heat to medium, carefully flip the salmon and let it cook another about 2 1/2 to 3 minutes.