singaporean kelong dinner extravaganza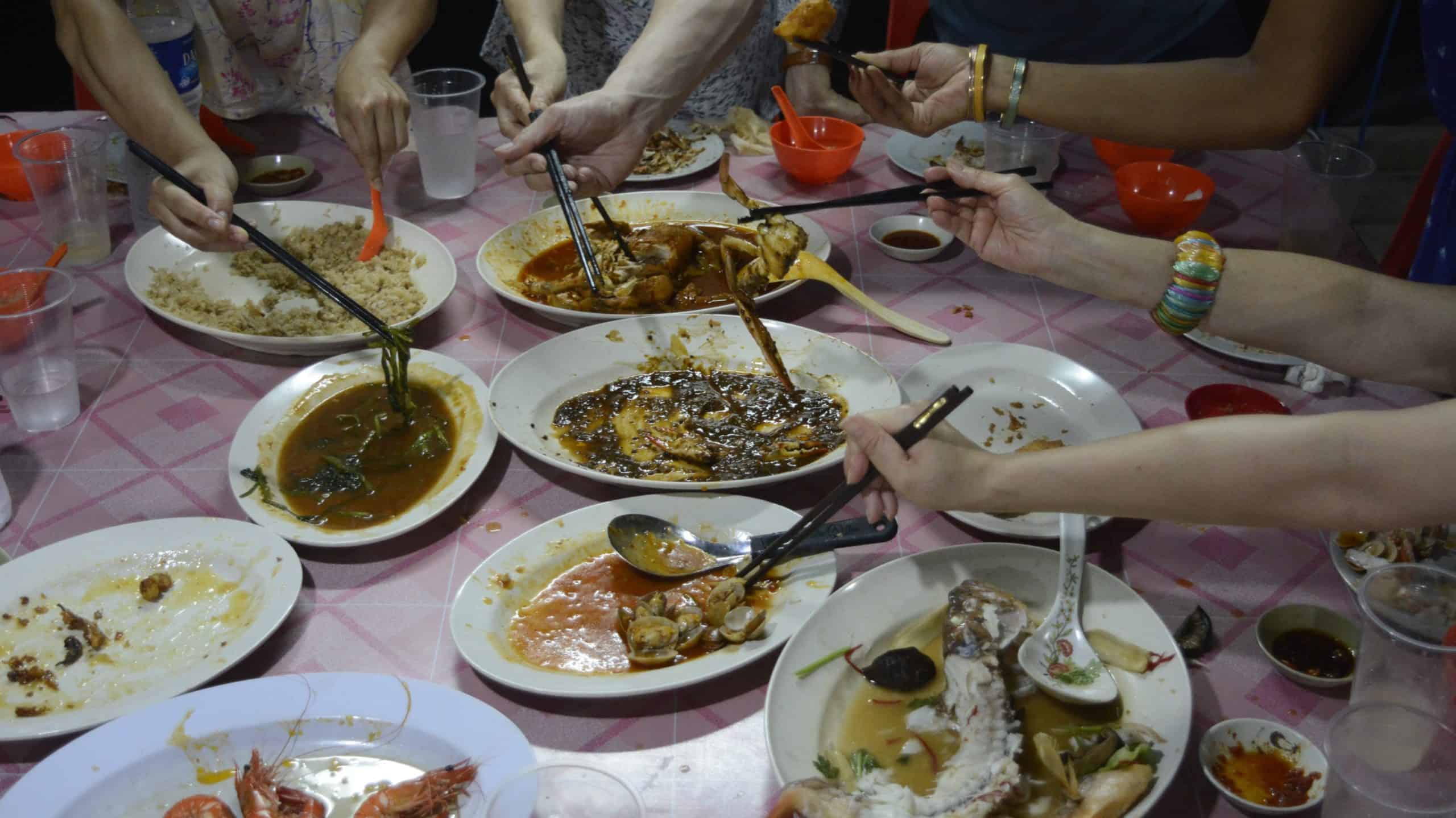 Looking for a new and exciting eating experience. One that is totally AAAAtypical? Then check this out! This food experience goes into one of the most different I've ever had! It's one of those bucket list thingees that you'll want to try! Yes, even Conde Naste has written about this experience.
This kelong dinner was definitely a highlight of my foodie life. I didn't know what to expect, so everything was unique. From boarding the water taxi to get there to deboarding and climbing on to this floating aqua farm where we would have a feast prepared by one amazing woman in a 'kitchen' no bigger than a postage stamp. Serving Teochew-style home cooking in the rickety dilapidated floating wooden structure was quite the surprise. This is the place that our hosts call home and their graciousness was befitting of royalty.
To say the place was rustic is an understatement. When we arrived, we were greeted warmly and allowed to meander around the surroundings being careful not to fall overboard. No alcohol is provided, and it's simply BYOB. The food continued to flow well into the night as the sun set and darkness surrounded us. It was all about eating, sharing and breaking bread with a group of international friends and enjoying the magic of the incredible experience.
All I have to say is if you ever in your lifetime get to Singapore, look up a gal called The Gluttonous Temptress, Candice. She turned us on to so many off the beaten path experiences with food that it made my head spin! Watch these videos and enjoy our Kelong Dinner!