In America's South, the equivalent of broccoli rabe leaves is turnip greens.  Broccoli rabe is common in Southern Europe and China, and its Italian name is 'rapini'~~ the flavor of rapini has been described as nutty, bitter, and pungent. Rapini is a source of  vitamins including A, C, K, as well as potassium, calcium and iron.   Like its other cousin greens, collards, kale, mustard greens, turnips, broccoli rabe is a DNA booster!  It's easy to fix and if you have any leftover, just use it on pizza or for sandwiches!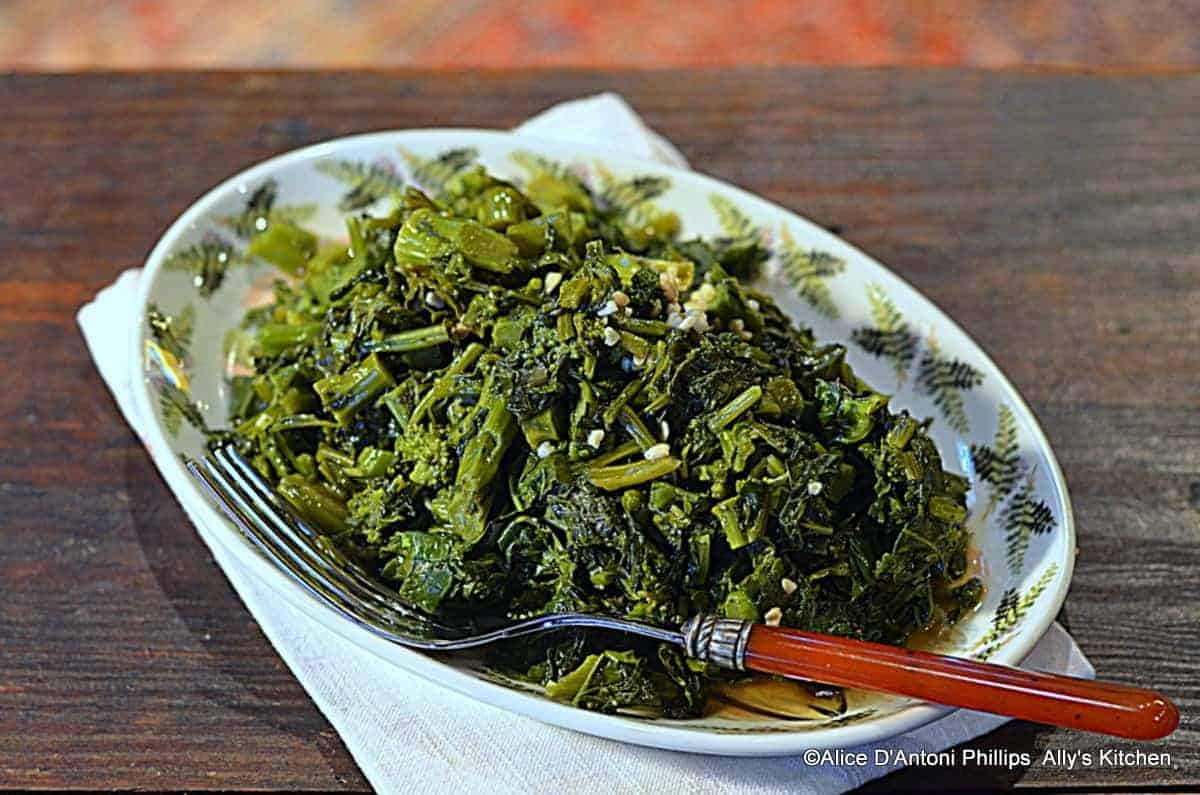 What you need:
One big bunch of fresh broccoli rabe (yielding about 5-6 cups when chopped)
1/4 cup coconut oil
2 tbl chopped garlic
1 tsp sea salt
1 tsp coarse ground pepper
1 tsp red chili flakes
1/2 cup chicken broth
Juice of one lemon
What you do:
Using a large skillet heat the oil on medium.  Saute the garlic for about 2-3 minutes.  Add the chopped broccoli rabe, salt and pepper and blend using tongs.  Add the chicken broth.  Reduce heat to medium low and cook about 20-30 minutes.  Squeeze lemon juice on before serving.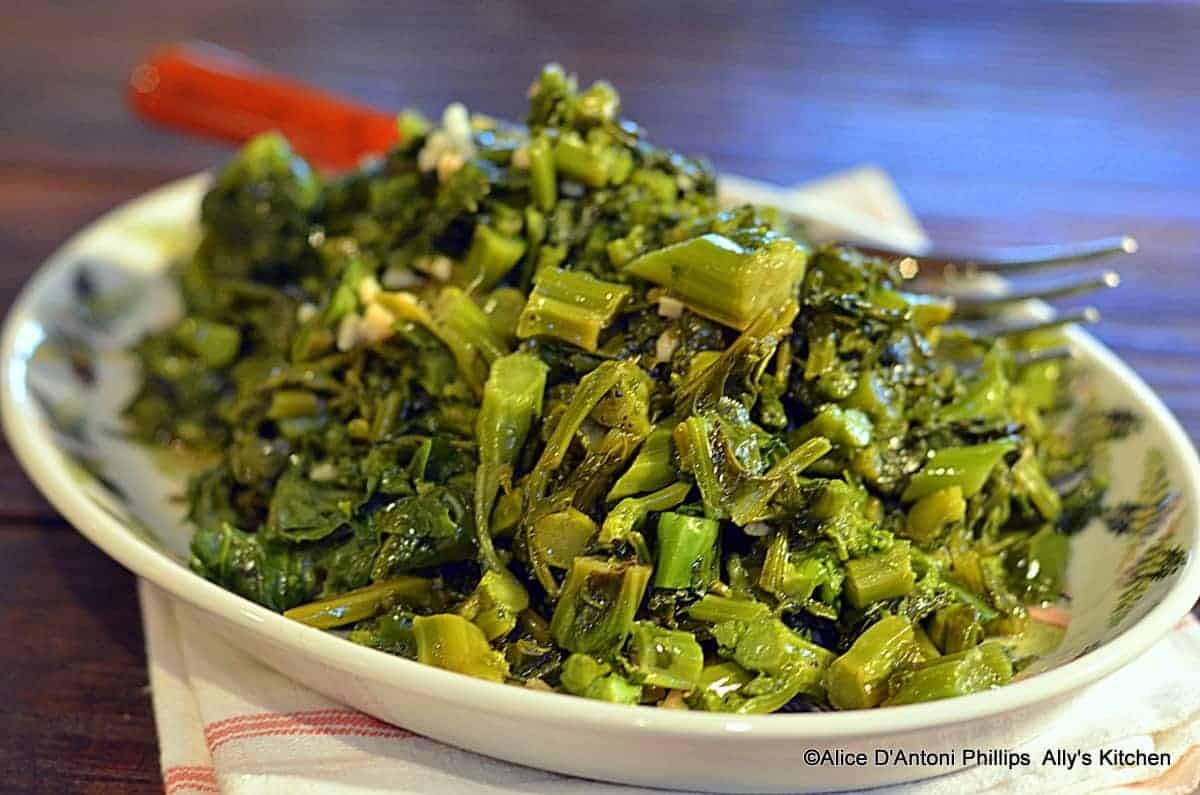 ©Alice D'Antoni Phillips   Ally's Kitchen