I like to eat pretty things. I like to prepare unique looking dishes that have eye appeal. I like to introduce to my family and friends new versions of their favorites.  That's the story of this pasta dish.
There is a history in everything we eat! According to the DeCecco, producer of wonderful real Italian pasta:  "Fusilli lunghi bucati (long twists)originate from Campania and have a simple spring shape, witha 3,3 mm diameter and a thickness between 1,06 and 1,16 mm.In ancient times Fusilli were hand made according to a method handed down from mother to daughter, which consisted in twisting a "spaghetto" long thread of pasta, around on a knitting needle with a swift movement of a clever hand. This kind of ability reminded the movement of the spinning machine. In fact the word "fusillo" comes from "fuso", spindle, the rod the spinners used to work with. Fusilli lunghi bucati are traditionally served with Neapolitan ragù or meat sauces. They are also delicious in baked casseroles."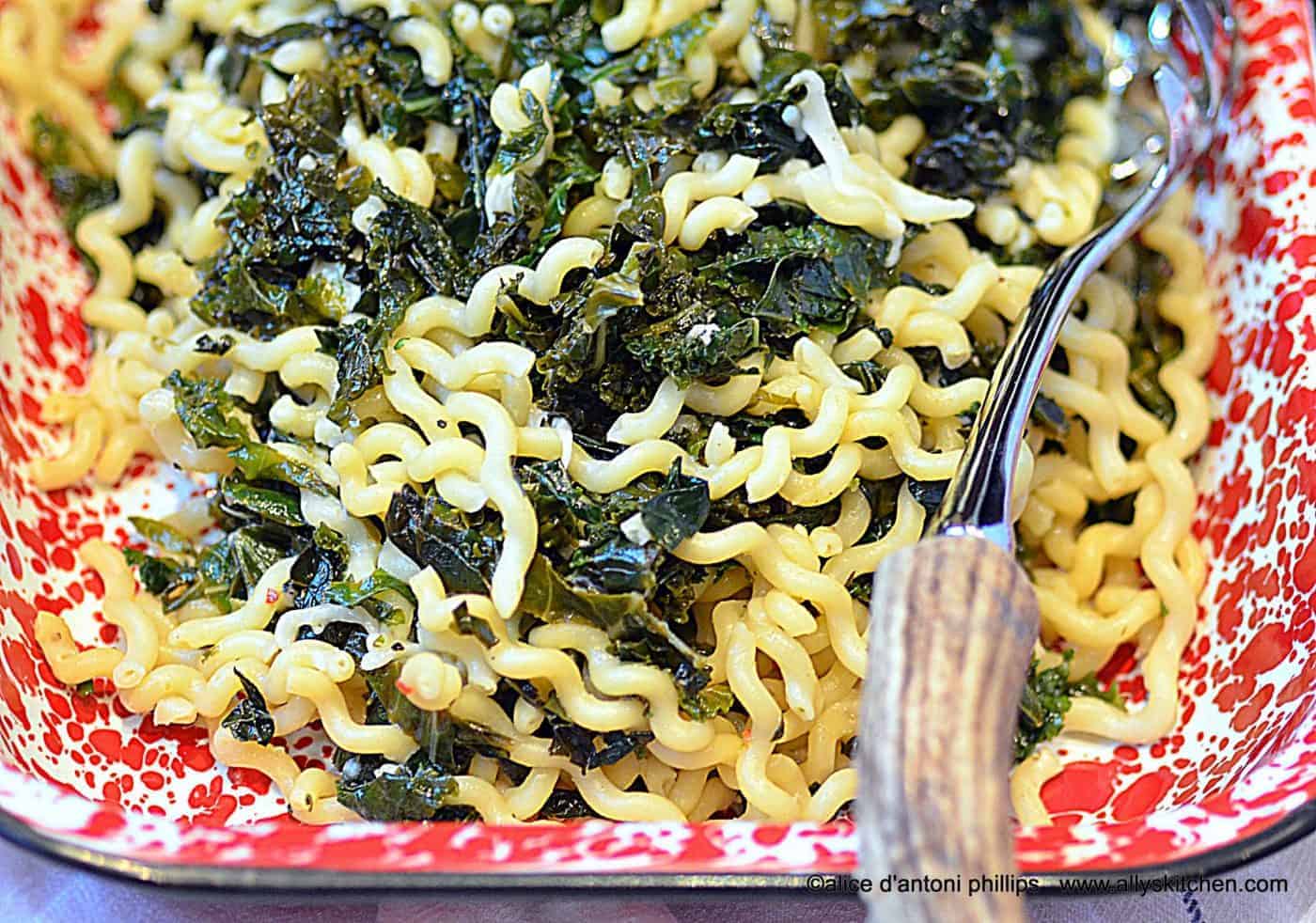 Serves: 2-3
What you need:
2 bunches of fresh kale, deveined and chopped into pieces (you can use Tuscan kale, chard, regular kale, etc.)
3 Tbl. coconut oil
2 Tbl. lemon pepper
1 tsp. sea salt
1/2 tsp. red chili flakes
1/4 cup chicken broth
8 oz. pasta, cooked according to directions
3/4 cup Parmesan reggiano, freshly grated + more for garnishing
1/4 cup extra virgin olive oil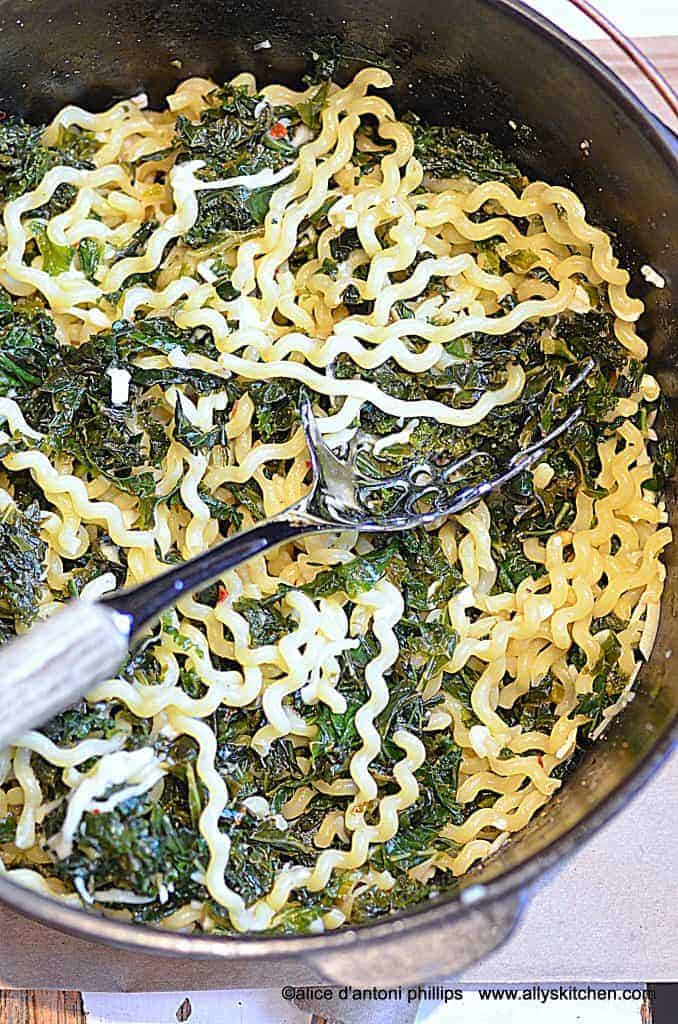 What you do:
In a large heavy pot over medium high heat, put the coconut oil and add the chopped kale. Add the lemon pepper sea salt and chicken broth. Using tongs, toss and blend the the kale into this mixture. Cover and let the kale steam for about 5-7 minutes. Reduce heat to medium low and cook another 20-25 minutes, tossing occasionally. Drain off any remaining liquid, turn heat to simmer, cover and set aside.
Prepare pasta according to package directions. When draining reserve about 1/2 cup of the water. Mix the drained pasta in with the kale, add the parmesan reggiano and toss/blend well using tongs. Add about 1/3 cup of the pasta water, cover and let the pasta sit for about 15 minutes to absorb the flavors tossing once or twice.
Ready to serve!