caprese open face sandwich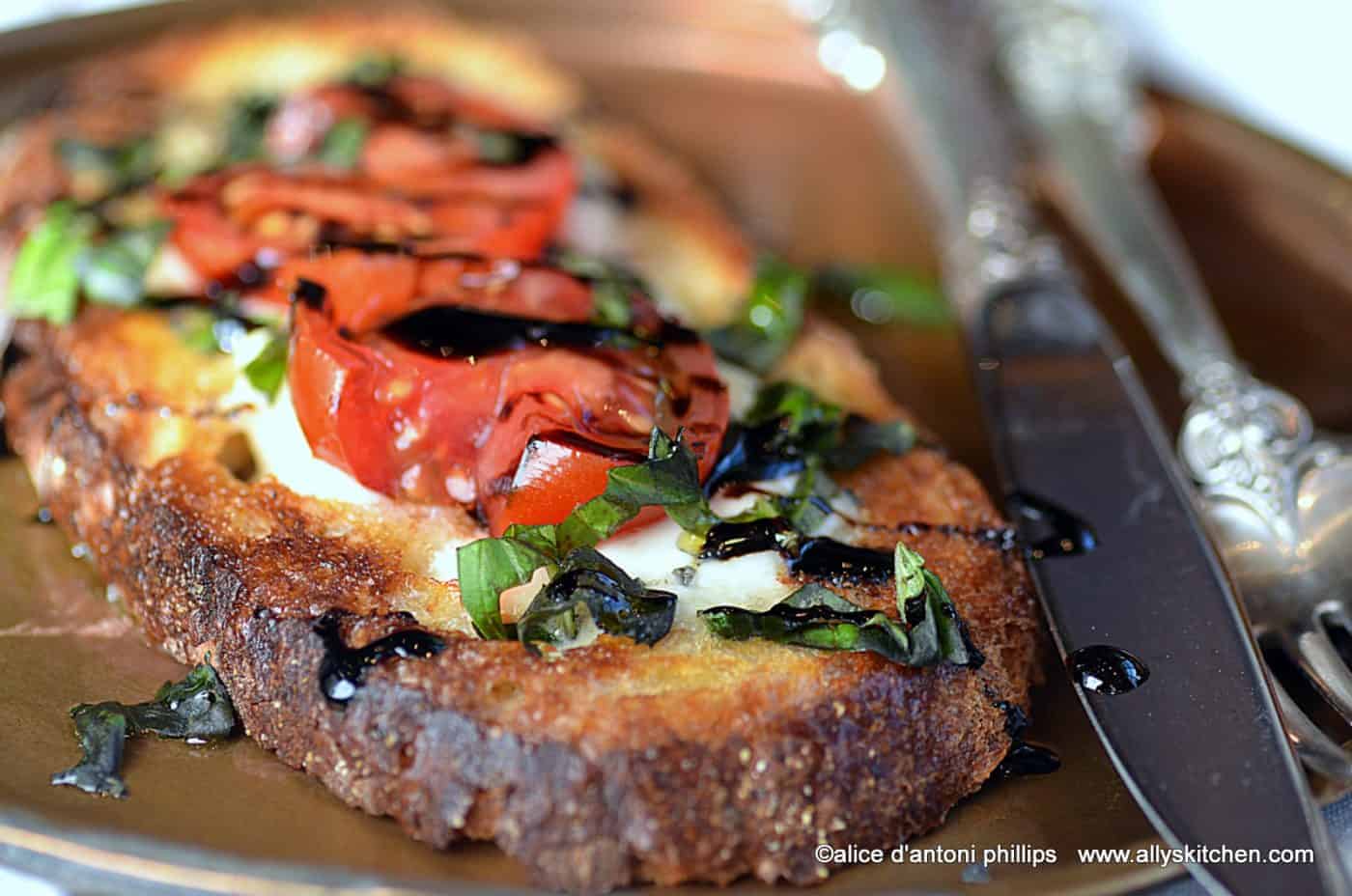 Remember Cracker Jacks? The best part was finding the prize inside the box. Well, that's what buffalo burrata cheese is like for me!
If you've never tasted burrata mozzarella then you must! It's just a decadent version of mozzarella, only fresh, creamy and oozing with goodness because of the cream it's made with. You cut open a ball of this luv, and the boholiciousness is right there!According to Wikipedia, 'Burrata is a typical product of Murgia in the south of Italy. It is produced from Italian buffalo's and/or cow's milk, rennet, and cream.
Sometimes you just have to indulge yourself~~and, this caprese open face sandwich does just that! ~peace & buratta luv~ ally xox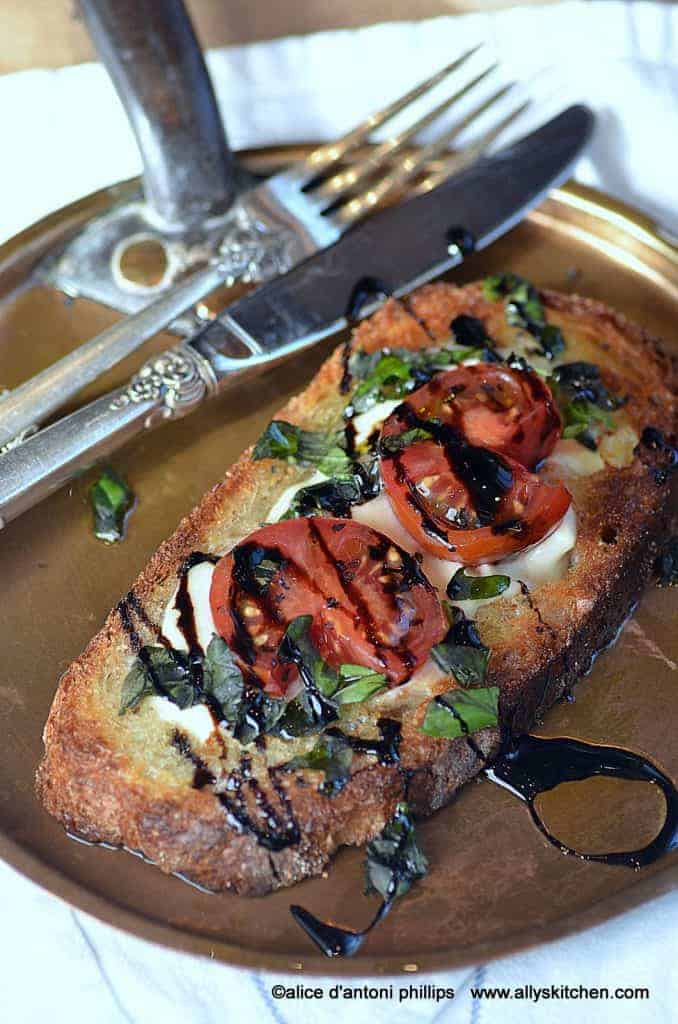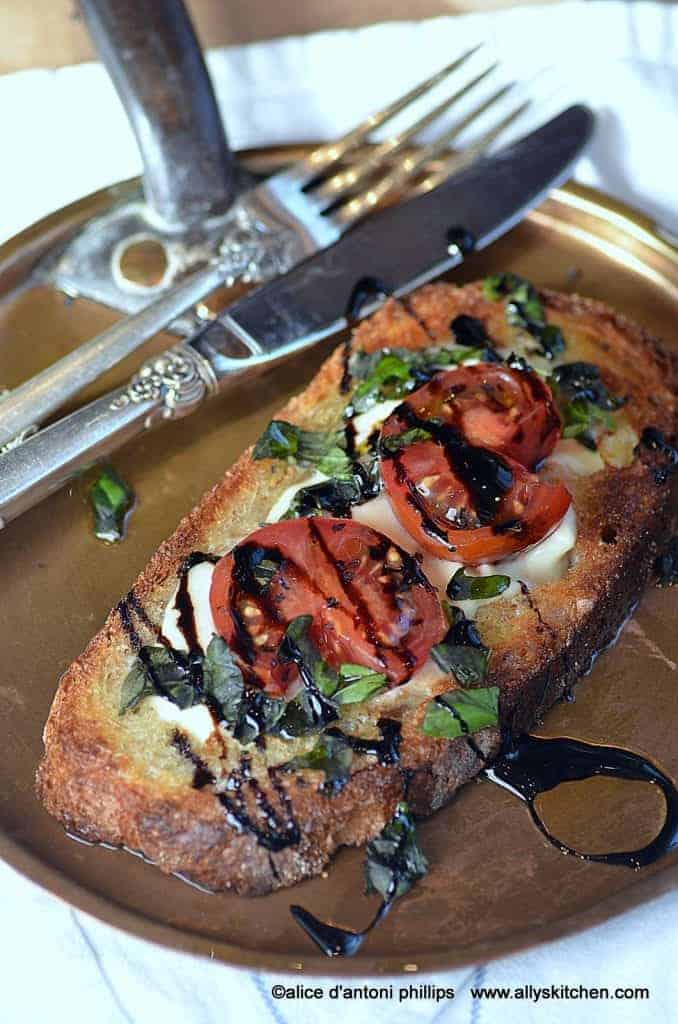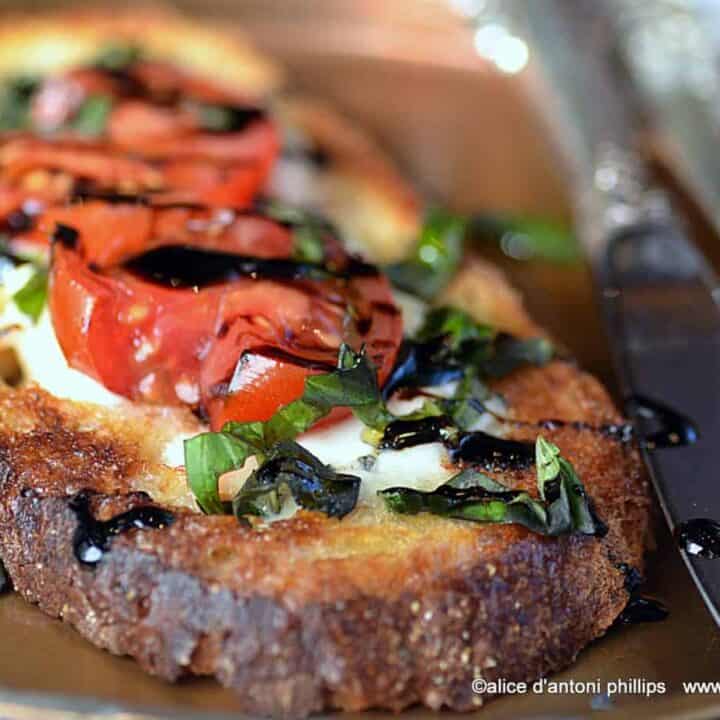 caprese open face sandwich
Ingredients
2 slices thick artisan bread
2 Tbl. butter
2 burrata mozzarella balls, sliced (you can use regular mozzarella, but the soft balls are best)
2 Campari or Roma tomatoes, sliced
1/2 tsp. sea salt
1/4 cup fresh basil, chopped
2 Tbl. extra virgin olive oil
3 tsp. balsamic glaze (in squeeze bottle for drizzling)
Instructions
Heat a large cast iron or non-stick skillet on medium heat. Let it get hot. Butter one side of each slice of the bread.
Put the buttered side face down in the hot skillet and grill to a golden brown, about 3-5 minutes.
Flip the toast, reduce the heat to low and put equal amounts of the mozzarella on the bread. Don't place too close to the edges.
Cover with a lid and and let mozzarella melt slightly, about 4-5 minutes. Remove the bread to serving plates. Place the tomato slices on the melted mozzarella and sprinkle on the salt.
Add equal amounts of basil to each sandwich, then drizzle each with equal amounts of olive oil and balsamic glaze.
Get ready for some boholicious luv!