chewy ginger molasses cookies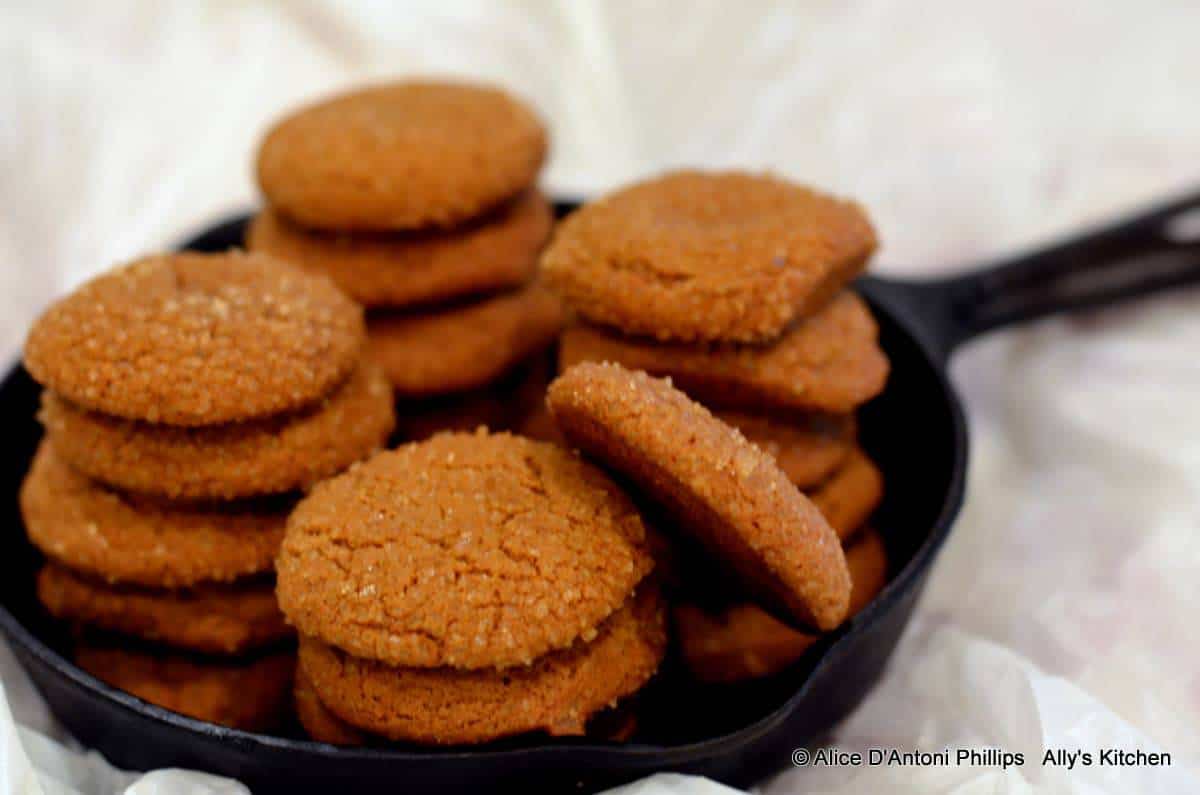 It's always a fun thing to take an admired and talented fellow foodie's recipe and re-create it with your own spin or twist.  One of my favorite foodies is Stevie Wonder…that would be Steve from The Black Peppercorn!  He always comes up with some great recipes, and I must say, I'm totally sucked into the aura of his creations by his amazing photography…it's something that really can make you salivate looking at it.  
This is what happened when he posted these 'Chewy Ginger Molasses Cookies'!  First of all, I love the word chewy paired with cookie, and the ginger molasses cookie is just so holiday'ish and Christmas'eeee to me.  These cookies are perfect!  Thank you, Stevie Wonder…your name is spot on!


Makes:  About 4-5 dozen cookies
Preheat Oven to 350
What you need:
3/4 cup room temperature butter
1 cup brown sugar
1 egg
1/4 cup molasses
1 tsp. ground ginger
2 tsp. cinnamon
1/2 tsp. ground cloves
1 Tbl. fresh grated ginger
2 tsp. baking soda
1/2 tsp. sea salt
2 1/4 cups all-purpose flour
2 Tbl. minced crystallized ginger
1/2 cup raw sugar
In a large mixing bowl, combine the butter and brown sugar and whip together using a hand mixer.  Beat in the egg and molasses.
In another bowl combine the ginger, cinnamon, cloves, baking soda, salt and flour and blend well.  Slowly add into the wet bowl about a cup at a time.  Mix with hand mixer.  Mince crystallized ginger well and blend in.
Put the raw sugar in a pie plate.  Using a small cookie spring-form scoop, make round forms, coat in the sugar, and place on a parchment paper lined cookie sheet.  Bake in a preheated 350 oven for about 12-15 minutes or until cracks being forming on the tops.  Remove and let cool.
Note:  I did three different coatings.  1.  The raw sugar only.  2. I also ground up about 1/4 cup of salted pistachios and rolled some of the cookie dough in this, and 3. Adding instant espresso coffee (about 2 tsp) to some of the raw sugar.