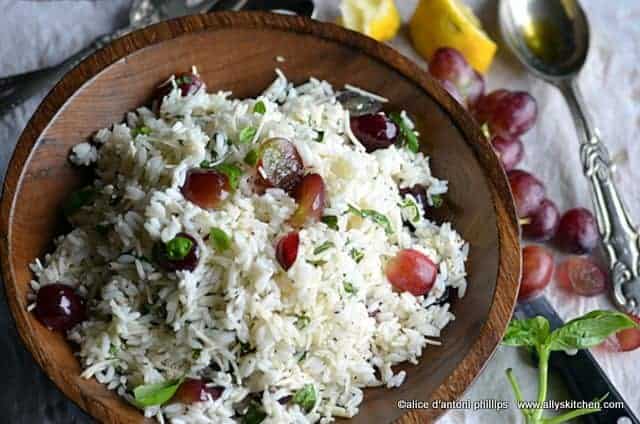 Rice~an ancient grain that's been around for eons. So many types and colors, too. I'm really loving the dark grains, like forbidden Chinese black, red and Thai purple. But, there's nothing like a nice fluffy tender white long-grain rice. And, one that's milled locally in the Mississippi Delta. It just makes for really purrdeeee delta blues rice salad!
Delta Blues Rice is really farm to table. It's a generational family business that makes these small batches of rice love right here in the USA. I think it's important to showcase and support local farmers and artisans who work hard to give us the best quality food ingredients out there. And, with the availability of shipping and the Internet, all of us can have great products in our kitchens.
I've got some good buddies at Let's Eat Ya'll who introduced me to Delta Blues (you gotta love that name~I expect to hear some sassy blues playing when I open the bag!) when I was in their neck o' the woods eating Gulf Seafood. Next time you're in Ruleville, MS, 3731 Highway East to be exact, stop by and say howdy! Next thing I'm trying are their Rice Grits! Did I say how EZ this recipe is!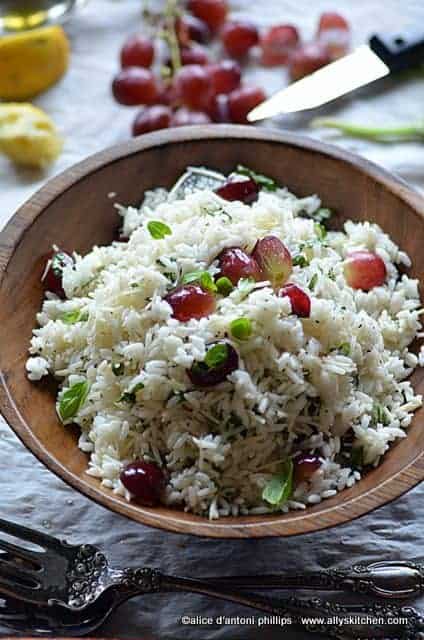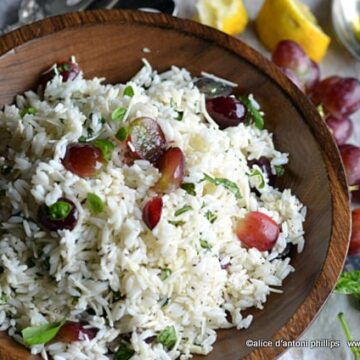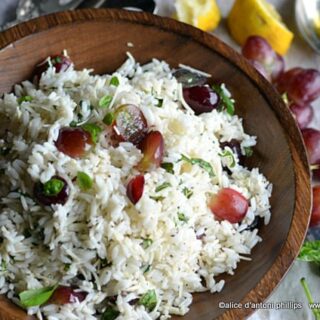 delta blues rice salad
Ingredients
2 cups rice (long grain), cooked per directions
½ tsp. sea salt
1 tsp. fresh cracked pepper
1 ½ cups red grapes, seedless, sliced lengthwise in halves
3 Tbl. Extra virgin olive oil
½ large lemon, juice & zest
1/2 cup fresh basil, loosely packed & chopped
Instructions
In a mixing bowl, combine all the ingredients and toss and blend (I use my hands!). Refrigerate about an hour before serving!
Notes
I cook my rice in the microwave. Put the rice in a glass bowl with water (per the package directions), a tablespoon of butter, 1 tsp. sea salt, and cover with a glass plate. Microwave on high for 18 minutes. Remove and fluff gently with a fork. Replace the lid and let the rice steam/cool about 30 minutes, fluffing again midway through this time.